Today's post is an amazing post specially made for monthly bloggers challenge in which food bloggers would be taking part.
Today I would be posting a special recipe of fruit dessert into which sabja seeds or basil seeds are added to make it an innovative dish.
The theme for this month's food bloggers monthly fiesta has been a fruit and I would be more than happy to post a recipe with the fruit.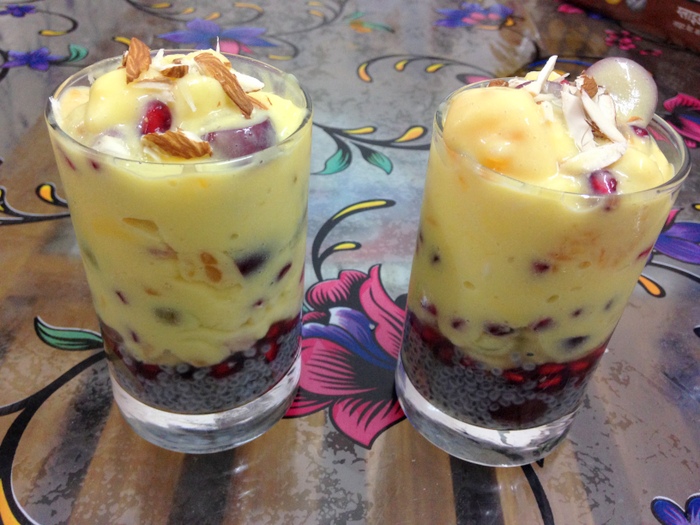 This recipe is an extension of custard recipe made with fruits and basil seeds which have been soaked overnight are layered with the fruit dessert.
Below is the recipe for our Monthly Bloggers Challenge …
Falooda Fruit Mix Recipe Below: