Dates milkshake is a healthy sweet shake recipe made using dates called 'khajoor' in Urdu and is a very healthy date milkshake recipe combined with milk and dates. Today's recipe special is a very healthy and a few ingredients recipe perfect for our health as dates have lots of benefits on our health.
Other drink or juices on the blog are mango juice, mango lassi etc...
What is a milkshake?
A milkshake is a drink or a shake recipe that usually has milk along with the main ingredient. For example mango milkshake has mango belnded well with milk, badam milk has badam mixed with milk, chocolate milkshake has chocolate blended with milk, oreo milkshake has oreo biscuits blended with milk, cold coffee milkshake has coffee blended with milk, strawberry milkshake has strawberry blended with milk and so on...
Therefore, a milkshake usually has milk blended along with main fruits and added some extra flavors if needed and served chilled.
These milkshakes are perfect for the summers and also a great idea to serve it to the guests.
Milkshake or juice recipes work wonders to our body and keep us hydrated if taken often rather than drinking tea or coffee which are harmful for health.
Benefits of dates and its uses
Dates are very helpful in improving digestion and they are also a rich source of iron and also are an important source of vitamin B. They also help in giving us more energy and also help in preventing constipation too...
Dates are obtained fresh and in its dried form. Dried dates are usually added in sheer khurma, a special dessert made during the month of Ramadan.
Fresh dates too can be added in sheer korma apart from dried one's. There are thousands of variety of dates available and each one is different from the other with its taste and also the way they look.
Some are soft and tender, some are seedless, some are juicy, some are sweetest and all the date palm tress are usually widely found in gulf countries which are basically exported to other countries.
Usually if Ramadan falls in the month of summer, muslims tend to have lots of juices, milkshakes and other chilled stuff which I would love to update on the blog and I have posted some of the suitable recipes that do work wonders for the Ramadan month mainly for summer iftar recipes such as fruit custard, falooda recipe, phirni recipe, shrikhand recipe, a chilled sweet curd dessert recipe, malai kulfi, carrot kheer, a healthy milk dessert with carrot in it and all the mentioned recipes are best when serve chilled.
Dates are quite commonly seen in gulf countries and we usually get to see trees of date palm all around the middle eastern countries and it can also be said as their staple food.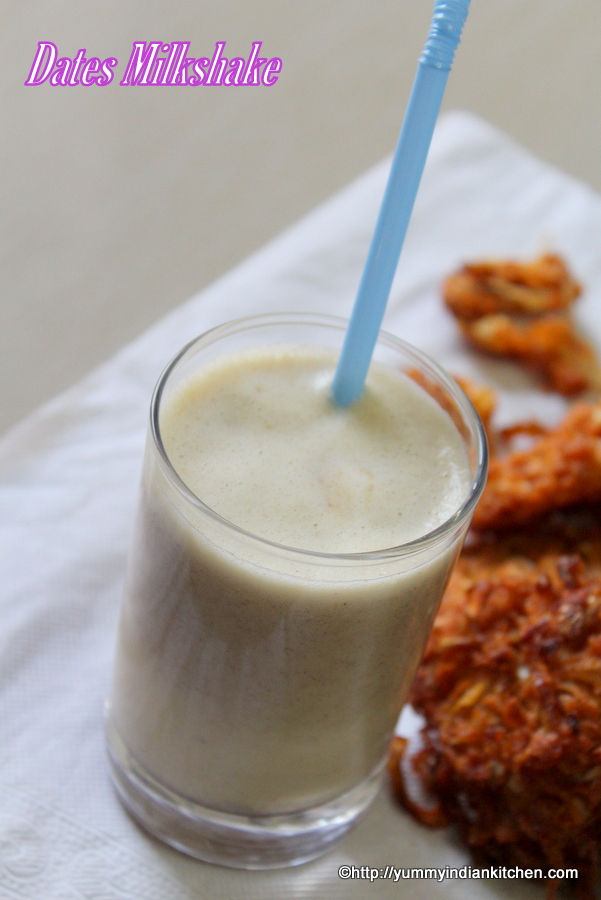 How to use dates in recipes:
Dates are made in various ways and today in this post, I would like to share a drink recipe made using dates which is a dates milk shake and is a very simple, easy two ingredient recipe.
They can be added into various desserts, chutney can be made using dates, dates ladoo can be prepared and they are also added in biscuits etc...
Beverages or fruit juices, milk shakes are quite healthy and they can be made using every single fruit or dry fruits and I would love to share various milk shake recipes and today being dates special and also the month of Ramadan too has just passed therefore, would love to write down the recipe details of dates milkshake.
Shot these milkshake pics during Ramadan but couldn't find the time to write down its recipe....Hope my readers would try out this simple recipe as a healthy drink in your daily diet and not just during Ramadan...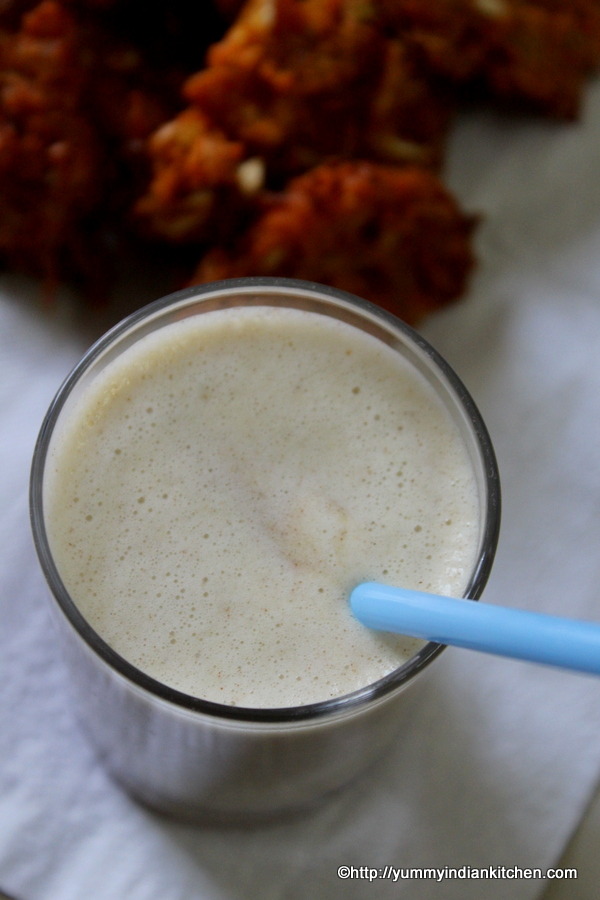 When they are mostly used?
Usually, dates are used to break the fast during iftar in the month of Ramazan and I also thought of making use of dates to make other varieties too and they can be used to make dates ladoo, dates chutney  etc...
Breaking the fast with the dates/khajoor is the most important part of fasting and if one does not have khajoor then distributing khajoor to break open the fast can help one in doing good deeds.
If khajoor is not handy in very rare circumstances then break open the fast using some salt.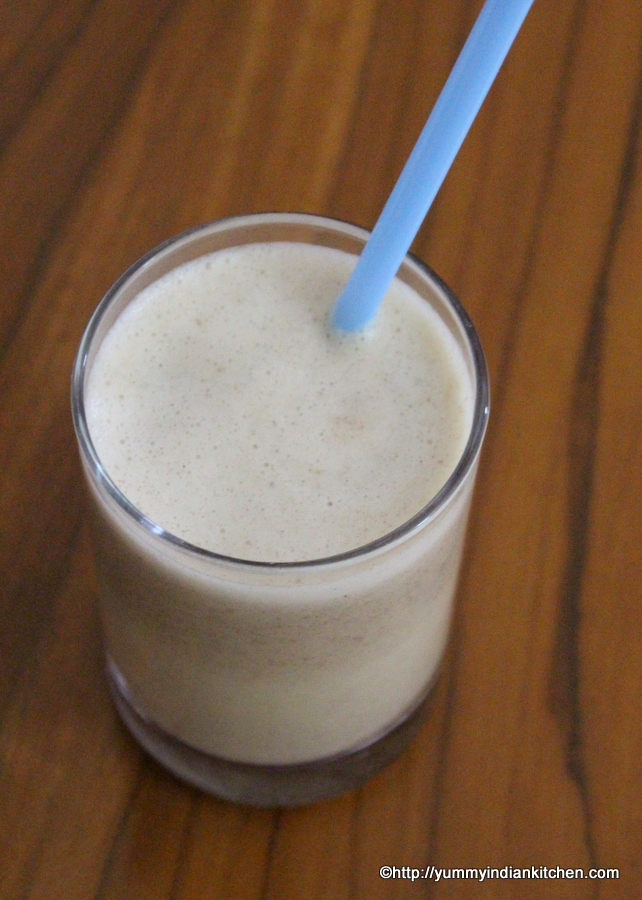 Taking dates in any form is good for health and they are mostly seedless and therefore, removing the seeds out, washing them properly is must before eating them directly or using them in recipes....
Dates are usually used as toppings or as garnishing on sweet dishes, cakes etc.... So do include dates in your diet and enjoy their health benefits and also their healing properties...
Check out this healthy drink recipe below which is power-packed with many nutrients and minerals.
Recipe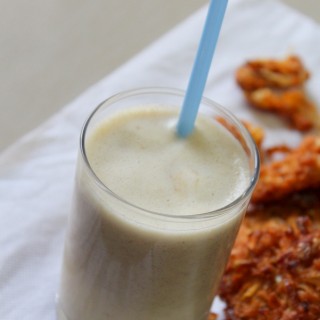 Dates Milkshake Recipe
A healthy drink made with milk and dates...
Ingredients
7-8

dates/khajoor

2

tablespoon

sugar/as required

1 ½

glass of boiled and chilled milk

some ice cubes
Instructions
Firstly, wash the dates and remove their seeds from inside.

Take a blender or juice blender, into it add seedless dates, sugar and 4-5 tablespoon of milk.

Blend this mixture well for few minutes.

Now add the rest of the milk, ice cubes and blend all the ingredients together for 3-4 minutes.

Strain the milkshake and pour the shake into the glass.

Serve chilled!!!
Notes
1.In this recipe I have added sugar but, inorder to make the drink even more healthier it is better to skip adding sugar.
2.Instead of sugar one can also add a teaspoon of honey into the milkshake while blending.
3.To make this milkshake even more rich one can even add soaked almond paste while blending the shake.
Nutrition
Nutrition Facts
Dates Milkshake Recipe
Amount Per Serving
Calories 250
* Percent Daily Values are based on a 2000 calorie diet.