Turmeric tea, a quick weight loss drink made to lose belly fat as well as the fat all around the body. This is a simple home remedy that can work to cut down weight along with a healthy diet. Other weight loss drinks already posted on the blog are cinnamon water, lemon water, ginger water, hibiscus tea, tulsi tea.
Turmeric is an extremely powerful ingredient in our kitchens as well as in our daily life. Its uses are internally and externally and it gives amazing colour if used in curries...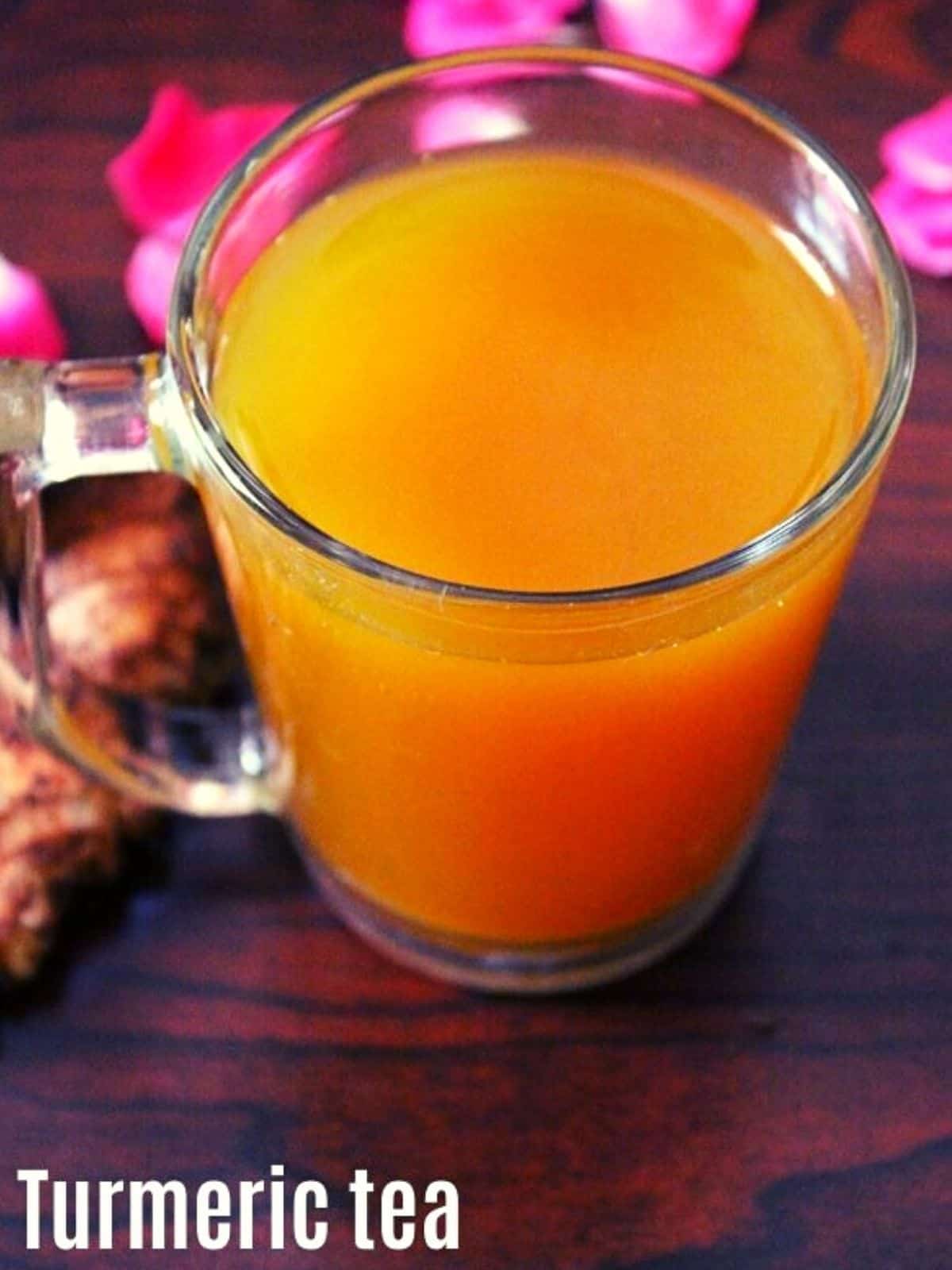 Jump to:
About turmeric
Turmeric is a yellowish root and has many usages in Indian cuisines as well as turmeric use is in different ways that can cure common ailments like cold and cough as well.
Uses of turmeric
Can use it for cooking purposes as it adds nice colour to the dishes.
Powder it before adding it into the dish and turmeric powder is easily available in markets.
it has many medicinal properties as well.
Uses in many home remedies to treat various ailments like cold, flu as well as used in fairness treatments.
Used as a common ingredient to remove tan and to treat pigmented skin and tanned skin.
It has usages since ages to treat many issues and weight loss too is one of the issues that can be treated using turmeric.
Also, check out other turmeric recipe drinks such as turmeric coffee, turmeric water etc...
How does it help in belly fat loss?
Turmeric consists of a powerful ingredient called as 'curcumin' which basically is the main active ingredient in turmeric that aids in cutting down the body fat.
'Curcumin' plays a major role to help suppress the fat but it does not fully absorb in the body. To make absorption work other ingredients such as black pepper is made use of.
Therefore, this detoxifying drink makes the body light as well as helps cut down the excess fat if used regularly.
This drink has few ingredients in it which makes it a powerful fat loss drink.
The ingredients that go into this drink are ginger, turmeric, black pepper and honey which are mixed with water and the water is boiled to let all the flavours steep into the water.
This flavoured water when consumed on an empty stomach acts correctly inside the body. It also keeps our body away from other problems such as cold and cough.
Other weight loss helping recipes to check are apple cider vinegar and lemon juice, healthy overnight oats recipe for weight loss, scrambled egg whites etc.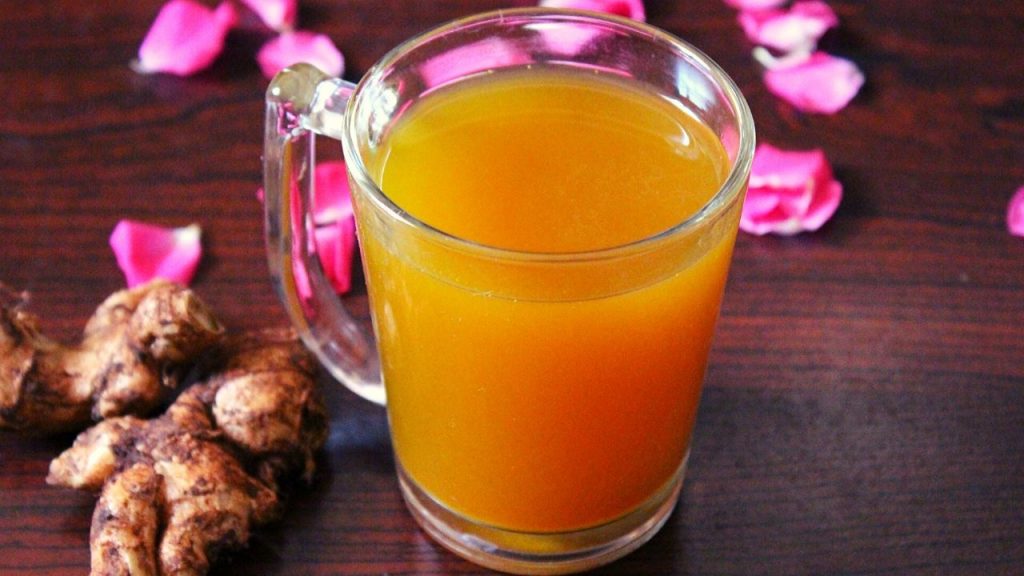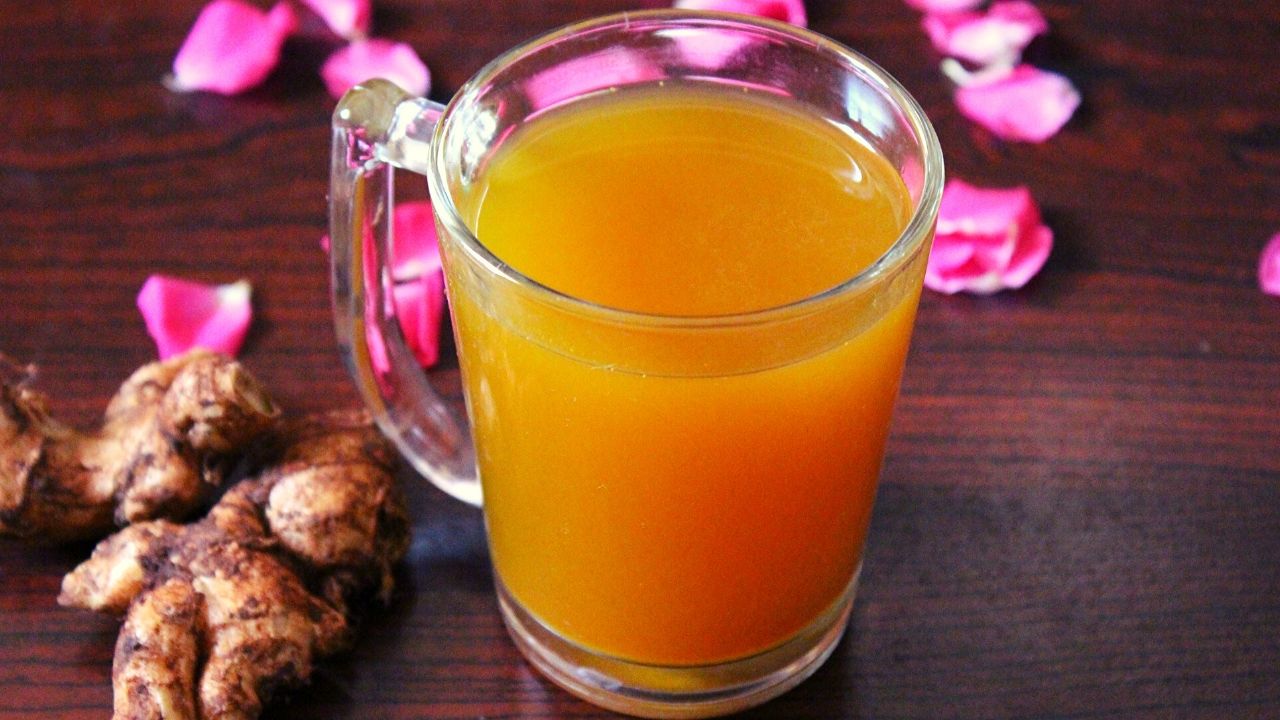 Follow a step by step detail about making this drink as well as a video procedure below to try it out and wish you all good luck and hope to receive positive feedback on this drink.
Step by step procedure
Firstly, take sauce pan, add water into it.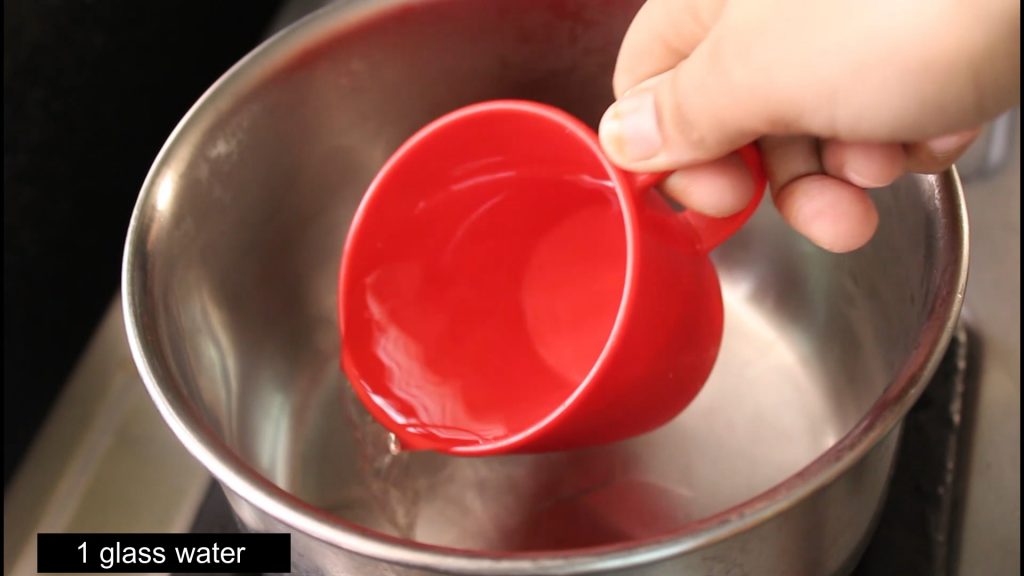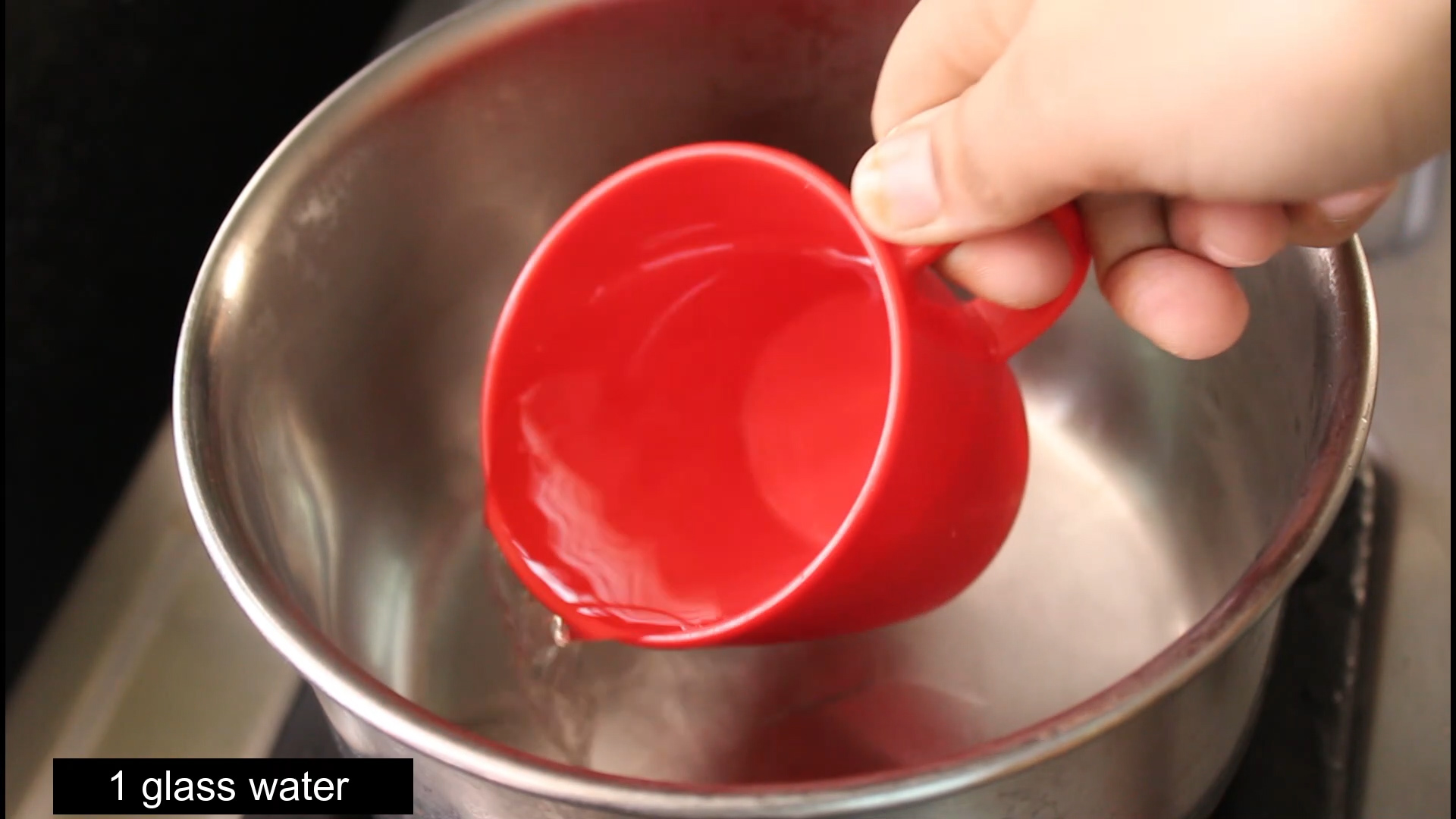 Grate ginger and add into the water. Grated ginger releases good amount of juices than adding chopped ginger. Always use grated form of ginger for additional benefits from it. If fresh ginger is not available then use dried form of ginger.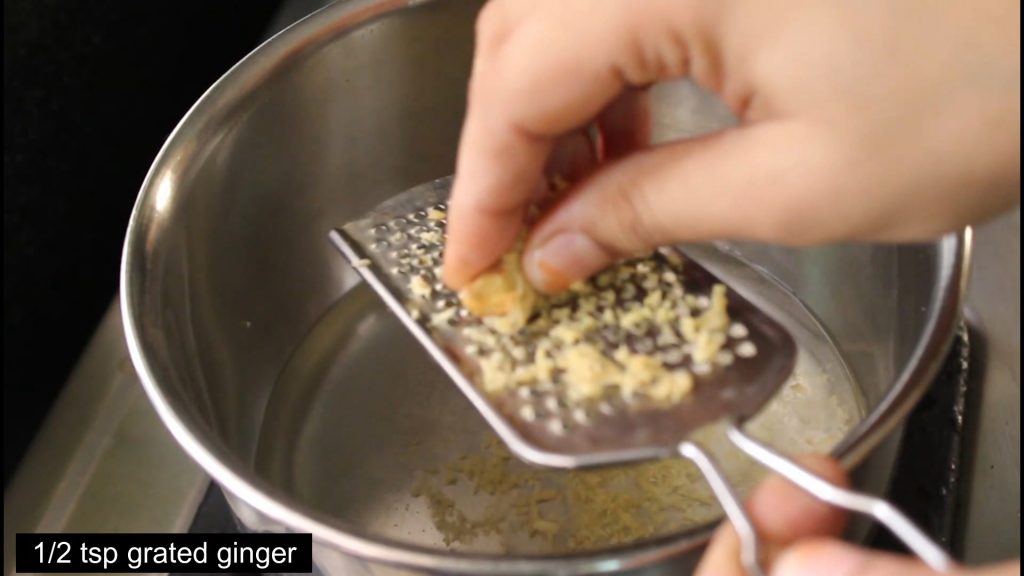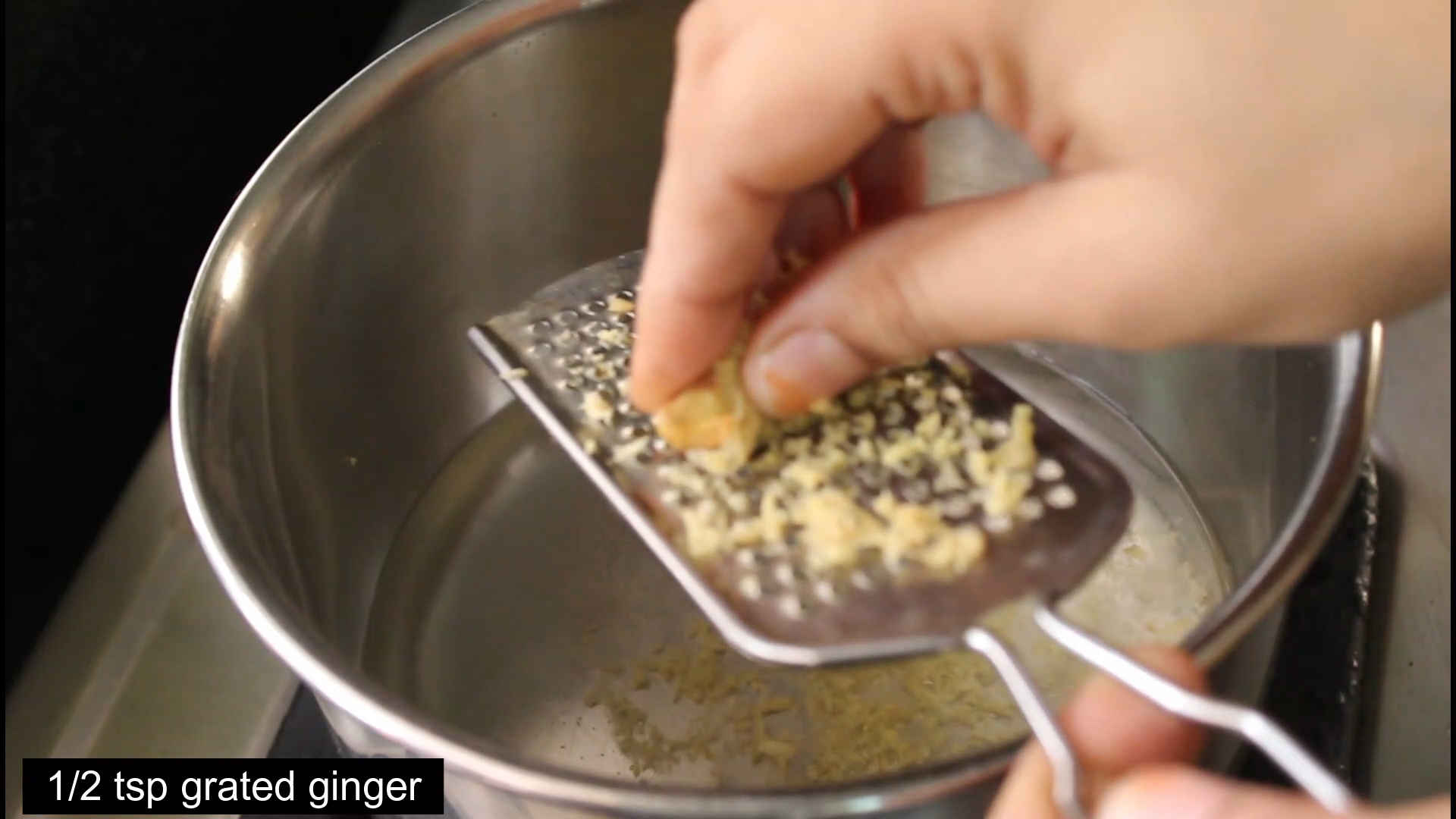 Add black pepper powder. Not only powdered form but making use of black peppercorns is also a good idea and strain them out while serving.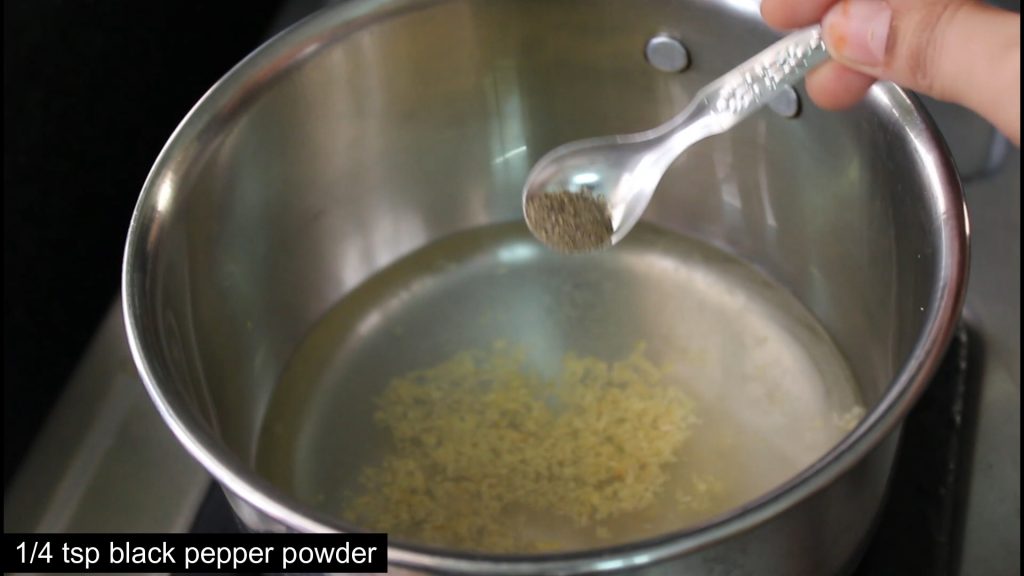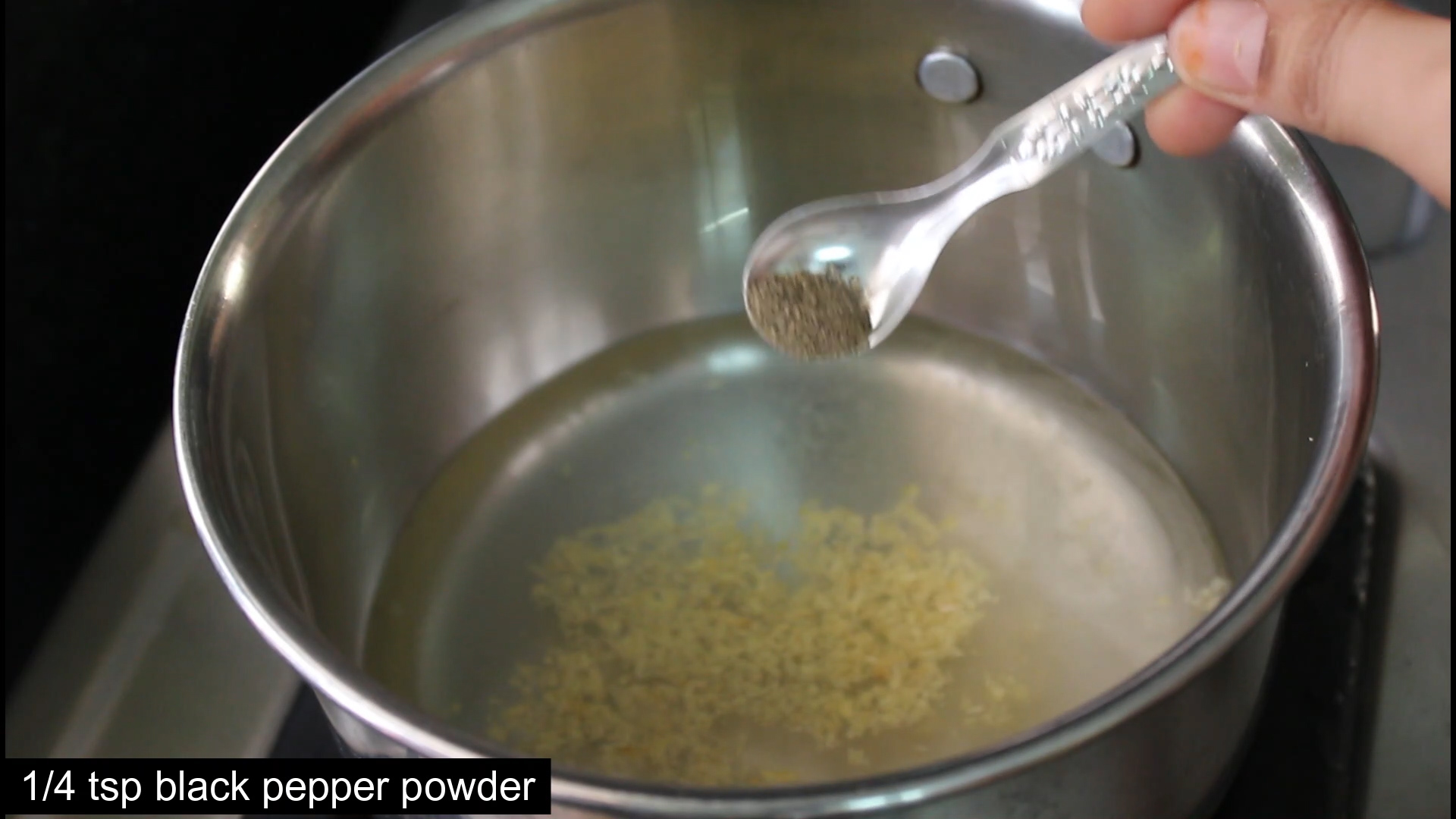 Add turmeric powder. It gives a strong flavor and adding in moderation is better but if one prefers a strong turmeric taste then go ahead and add generously or double the quantity.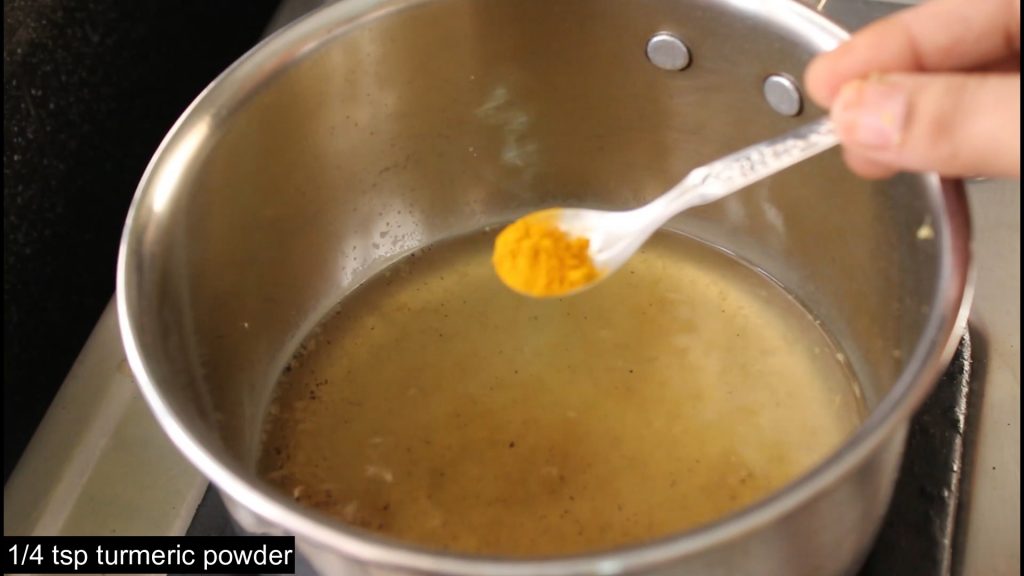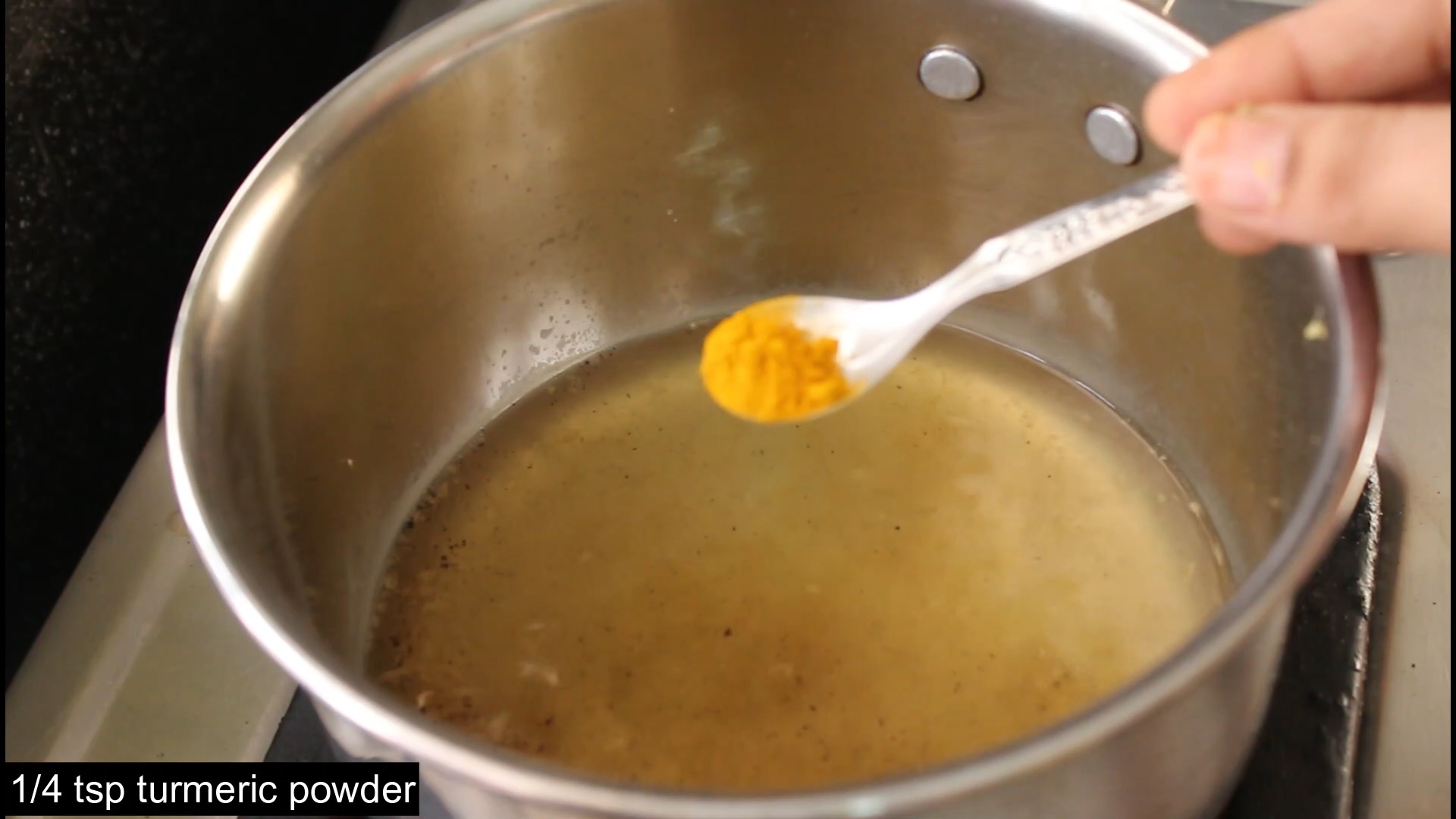 Bring the water to a boil. Let it simmer for 2-3 minutes and let all the flavours steep well into the water and switch off the flame. The more we boil, the better the chances of the flavours to go deep into the drink and hence the benefits.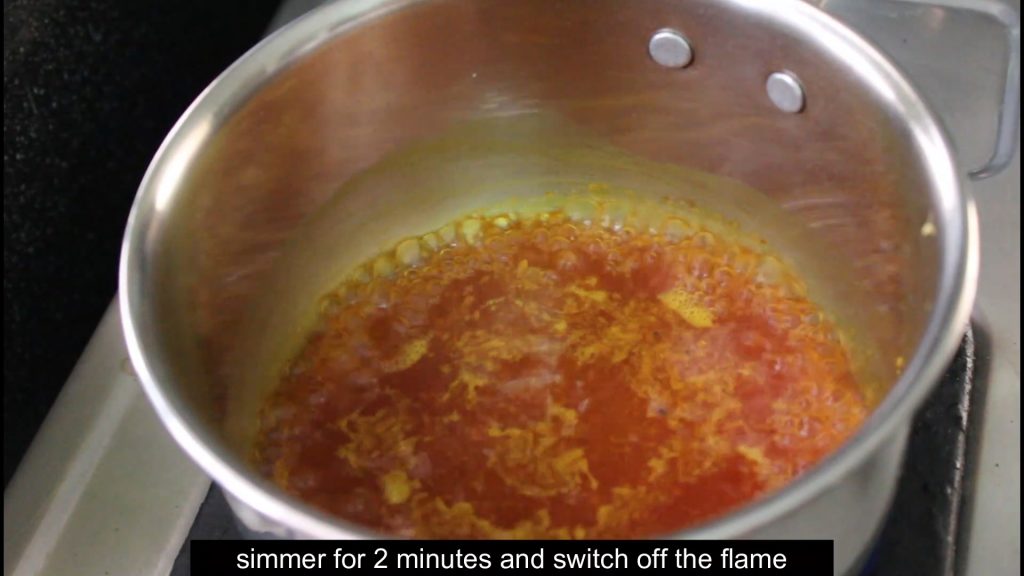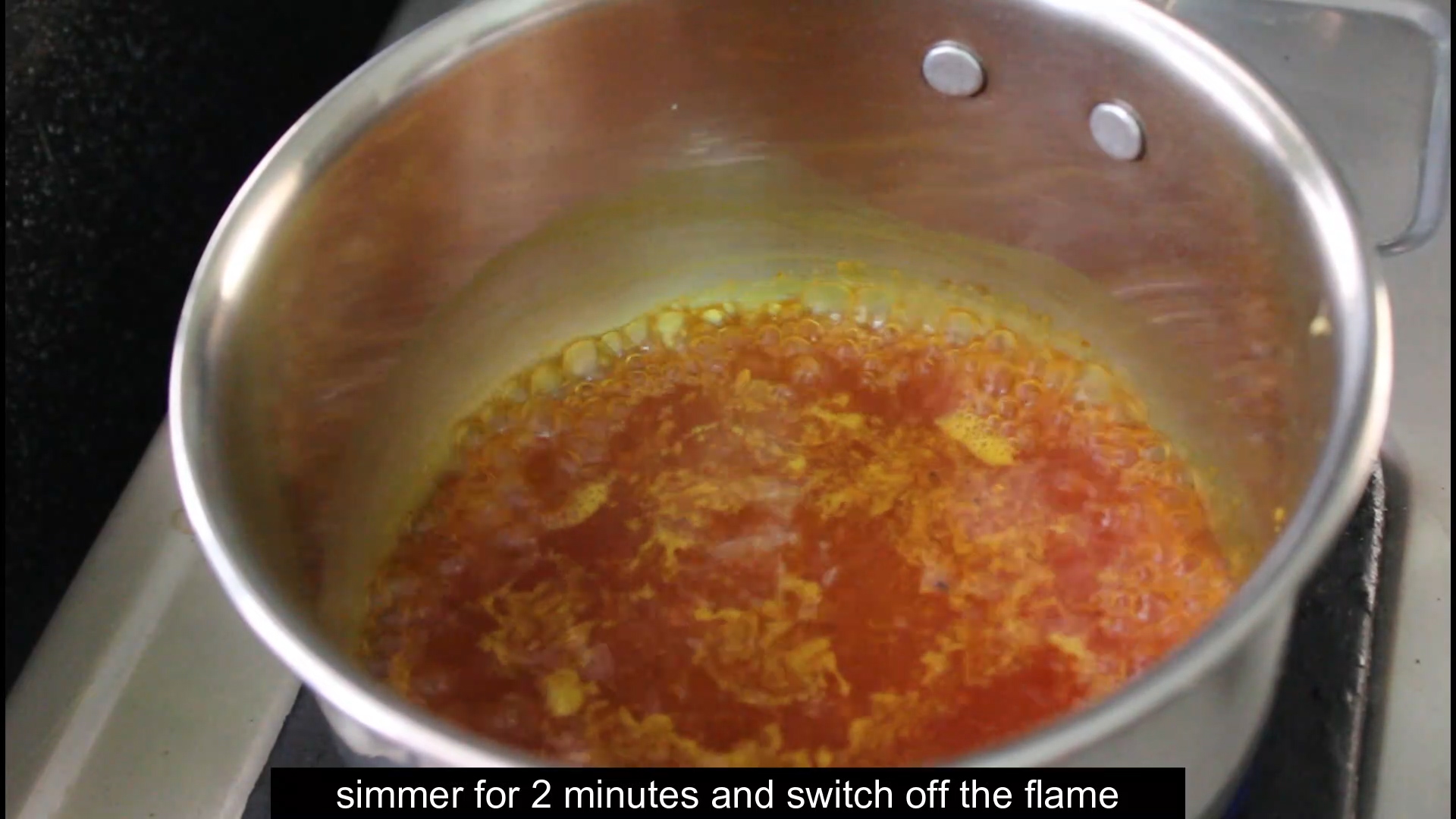 Strain the tea. It is better to strain so that any solids can be removed and is convenient to consume.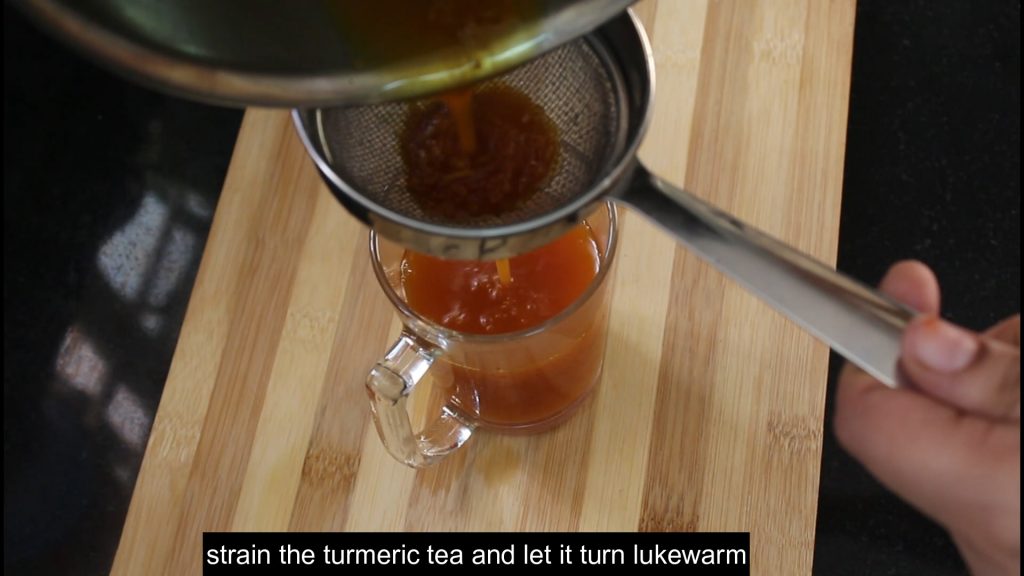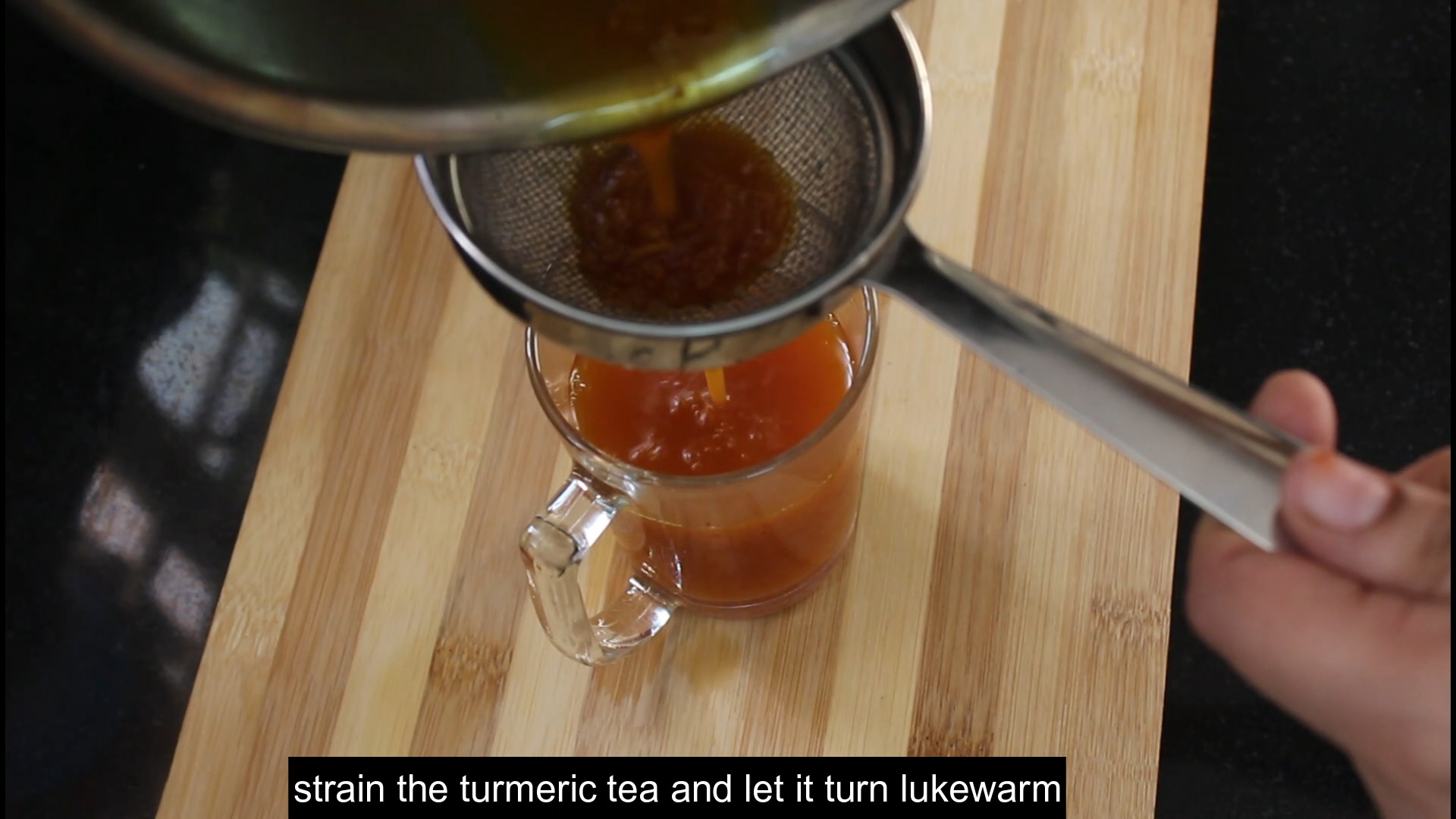 Allow it to turn lukewarm. Add honey into it and give a stir. Adding honey has additional benefits as well as it is a miracle ingredient to help in losing weight as well as makes the drink consumable . Drink without adding honey makes it difficult to drink.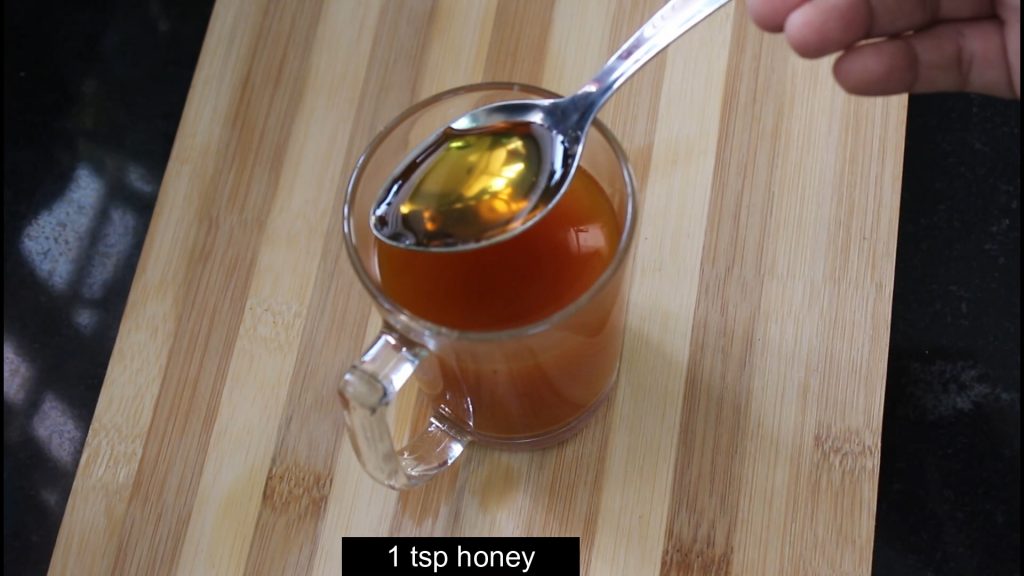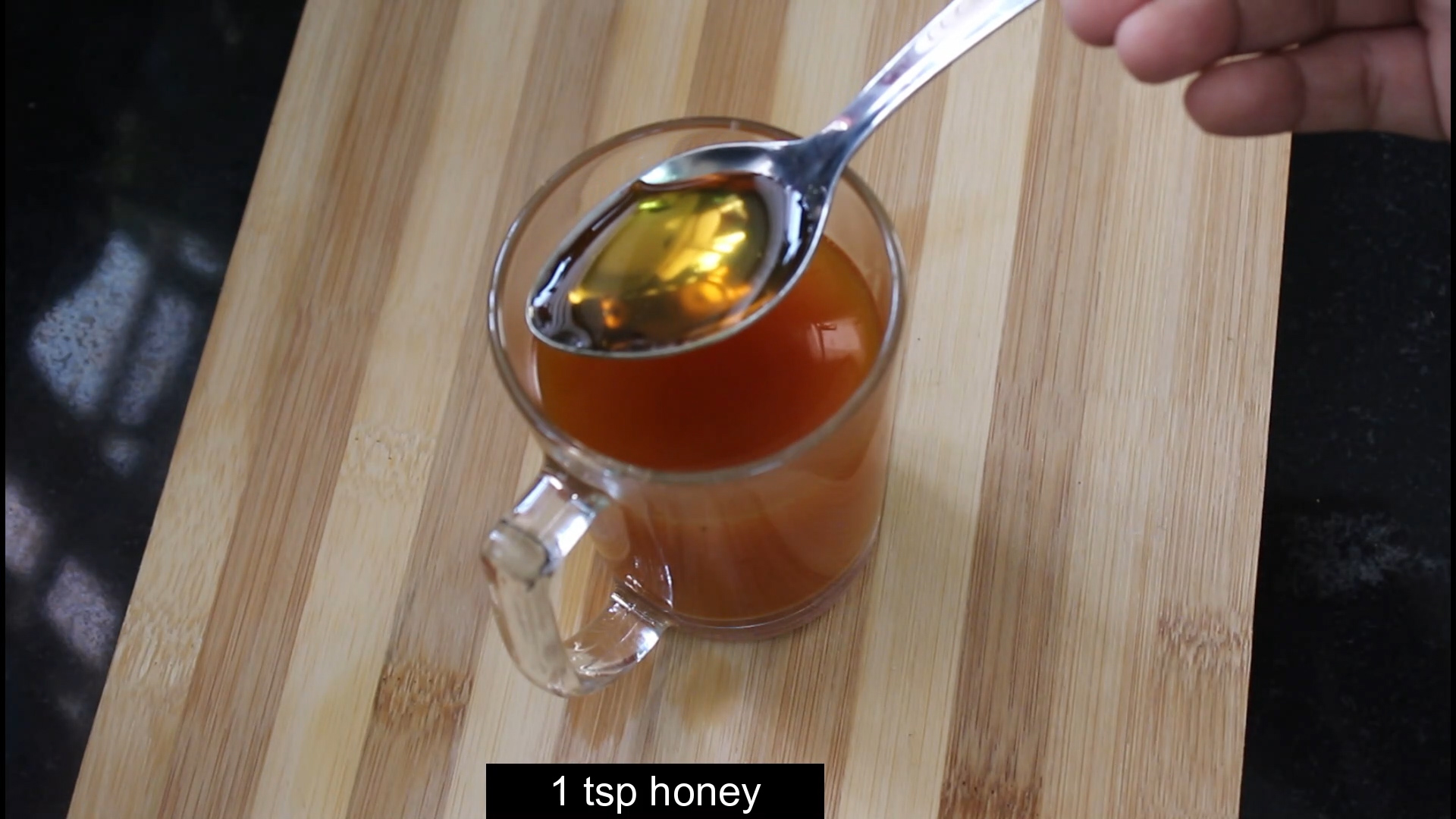 Drink is ready to consume.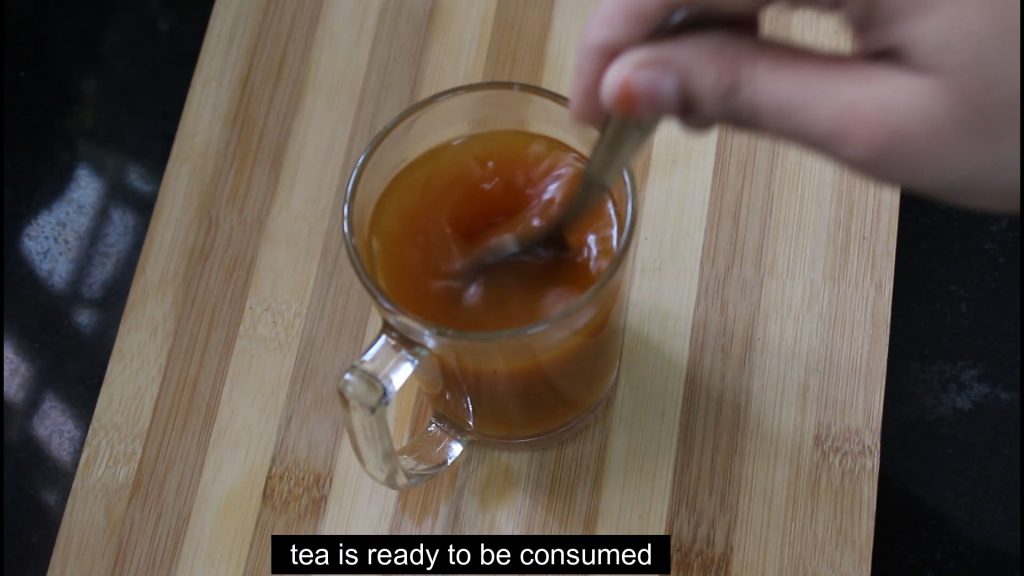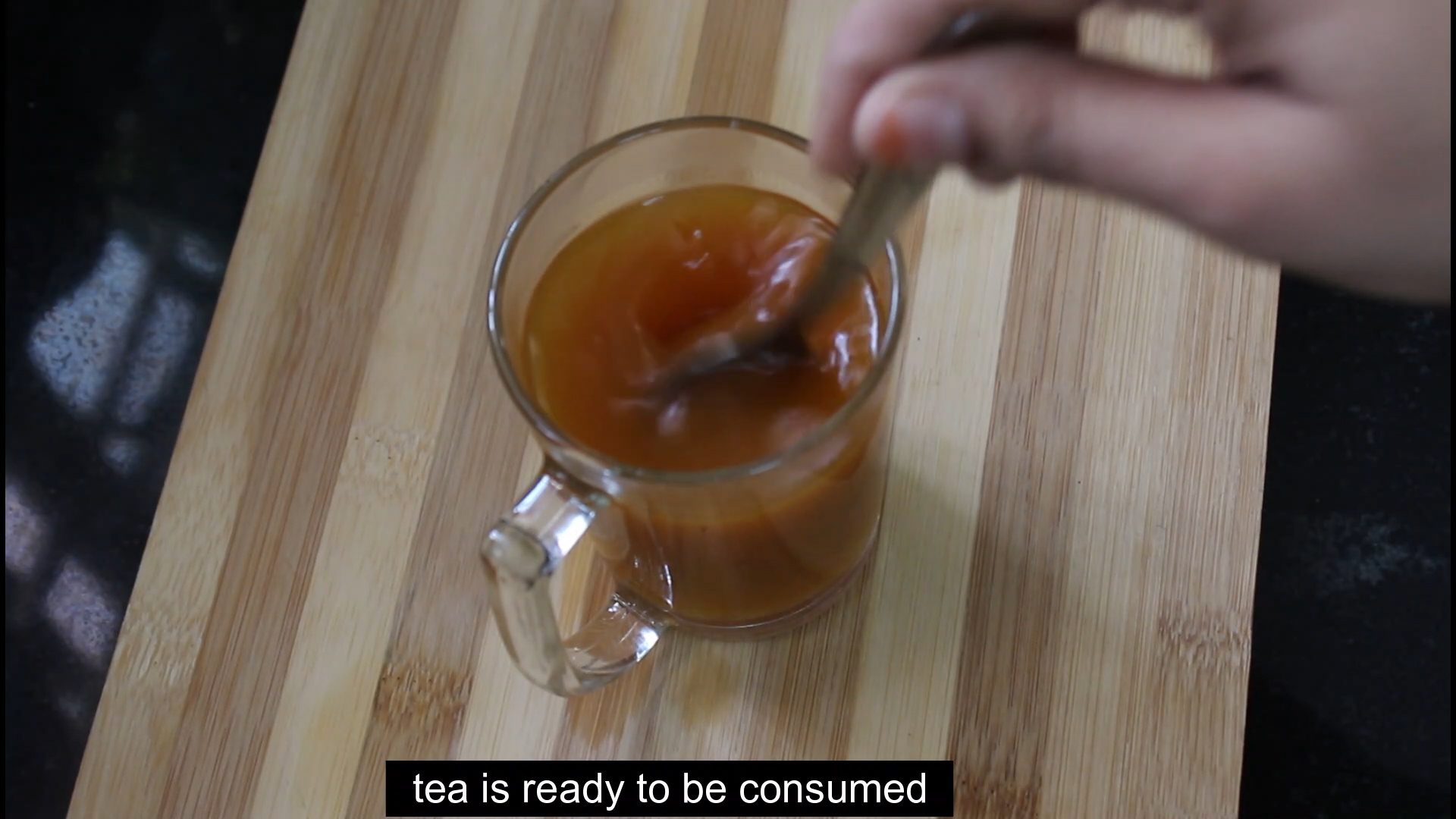 Video
Recipe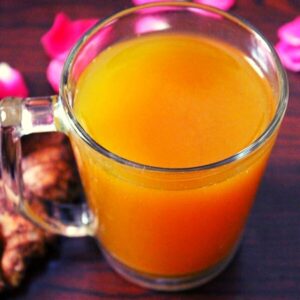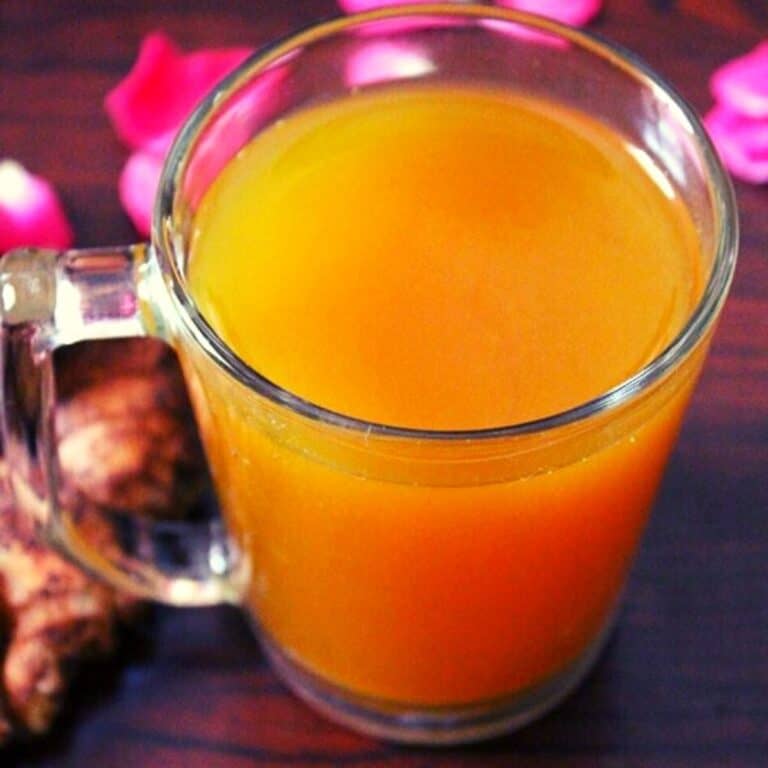 turmeric tea recipe for weight loss, curcumin tea
a fat loss drink using turmeric and ginger...
Ingredients  
1

glass water

½

teaspoon

grated ginger

¼

teaspoon

black pepper powder/ kali mirch powder

¼

teaspoon

turmeric powder/ haldi

1

teaspoon

honey
Instructions 
Firstly, take sauce pan, add water into it.

Grate ginger and add into the water.

Add black pepper powder, turmeric powder.

Bring the water to a boil.

Let it simmer for 2-3 minutes and let all the flavors steep well into the water.

Switch off the flame.

Strain the tea.

Allow it to turn lukewarm.

Add honey into it and give a stir.

Drink is ready to be consumed.
Notes
Honey is added in order to make the drink consumable as well as to make it more flavorful.
Honey is a powerful ingredient to lose fat as well as make the drink tastier and healthier.
Nutrition
Nutrition Facts
turmeric tea recipe for weight loss, curcumin tea
Amount Per Serving
Calories 21
% Daily Value*
Sodium 1mg0%
Potassium 4mg0%
Carbohydrates 6g2%
Protein 1g2%
Calcium 1mg0%
Vitamin C 1mg1%
Iron 1mg6%
* Percent Daily Values are based on a 2000 calorie diet.
WANT TO WATCH VIDEO RECIPES?
SUBSCRIBE US ON YOUTUBE
Tips to make tea
Consume the drink twice or thrice weekly.
Taken it prior to breakfast and best to take 20 to 30 minutes before breakfast.
Drinking just turmeric tea and expecting good results in few months is just not effective.
Along with this drink other things should be included such as walking, jogging as well as other simple exercises that help this drink to work.
Not maintaining a diet and expecting weight loss is just not possible with this drink.
It is essential to maintain a proper healthy diet, simple exercises and drinking weight loss drinks altogether work well for cutting fat in a human body.
These weight loss drinks work very gradually and eventually give out amazing results if followed properly.
Dos and dont's
Please consult a medical expert or a physician before following any of the drinks mentioned to lose weight.
These drinks should not be used if there are any medical problems as they may cause a negative effect if used in medical issues.
Do not attempt using these drinks in pregnancies too...
These drinks work to a certain extent and one cannot be completely dependent on them alone and therefore should follow only after taking advise from the medical experts...
FAQ'S
When can we drink it for weight loss?
Any weight loss drink does wonders for the stomach and losing belly fat if mainly consumed before breakfast or on an empty stomach.
Turmeric is said to have properties which help in losing fat inside the body and is great if made in a form of tea or water to consume.
I have also shared turmeric water recipe on the blog and do check it out for more information on turmeric.
Is it bad for kidneys or liver?
People suffering problems related to kidneys or liver should avoid consuming turmeric tea or should follow it only with doctor's advise as I am sharing a general information on the drink and should always be used only under medical supervision if there is any severe health issue.
What other ways turmeric can be used apart from tea making?
It is widely used in everday cooking and there are many recipes such as veg curries, veg gravies and special rice recipes as well as it goes into various soups.
It is highly used in Asian cooking and no dish is incomplete without turmeric and it has plenty of medicinal properties. Add into any dish while cooking other than desserts and it tastes amazing.
Do leave us your feedback about the results noticed with this drink via comments below and hope my viewers love this drink and get good results...