Turmeric coffee latte, a different form of coffee making perfect for mornings or evenings to boost the energy levels by combining coffee and turmeric together in one drink. This latte is a special and new kind of coffee in turmeric which has been becoming quite popular in recent times.
Other coffee recipes or weight loss recipes to check out on the blog are turmeric water, cold coffee, cucumber detox water, overnight oats for weight loss, cucumber juice etc...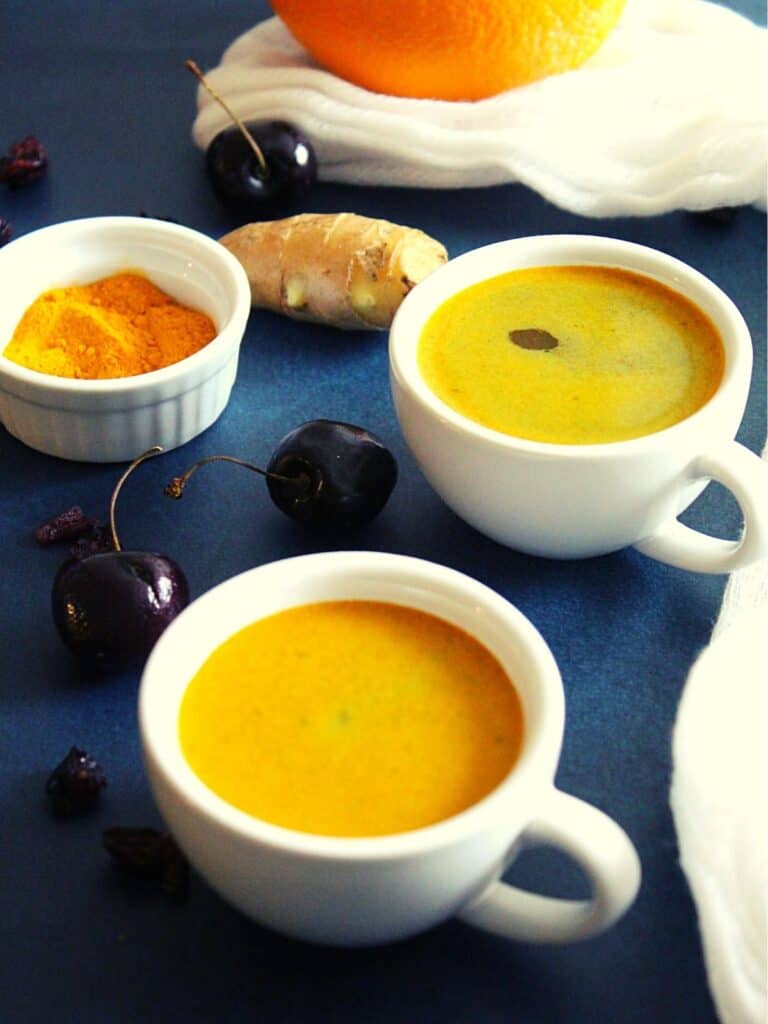 Jump to:
About the recipe
I have already made weight loss coffee using black coffee, but today I am combining two powerful ingredients into one recipe drink which can be useful to treat many issues such as weight loss, boosting up energy levels, improving heart-related issues and many more.
There are lots of benefits of turmeric as we all know. Coffee alone can get boring to consume and not beneficial always. Therefore, using turmeric with coffee is a great combination and also is beneficial in many ways.
Below I would be highlighting different ways in which the turmeric and coffee separately can benefit humans and making a latte can improve overall health as they have the power to cure many ailments.
I am using some of the ingredients which can improve health issues such as cold, cough, weight gain issues as I am making this drink using turmeric, ginger powder, cinnamon, coconut milk, black pepper powder and brewed coffee.
To enhance the taste I will also be adding some honey as plain coffee in turmeric is not easy to consume.
Turmeric and benefits
Turmeric is a golden spice, a common spice used in Indian kitchens and for medicinal purposes. It has amazing medicinal properties such as the power to treat cold, cough, has anti-inflammatory properties as well as can improve heart health, is used for weight loss issues and is added to a weight loss diet.
Turmeric is used quite a lot in Indian cuisine where most of the recipes are incomplete without this spice as it adds colour as well as is good for health. It is applied to heal wounds, to weight loss drinks, curries and many more usages.
Today, I would like to show a variation where it can be added to a coffee and made in a simple manner that can protect us from health problems.
Recipe benefits
Combination of turmeric and coffee has anti-inflammatory properties and can prevent inflammation and prevent suffering of arthritis and joint pains.
They both can work on reducing stress and anxiety.
Coffee is an energy booster and combined with turmeric can lift up energy levels.
They can also reduce weight as both have reducing cholesterol properties which can help in improving cholesterol levels as well as weight related issues.
It can also help in treating lung related issues and infections.
They can both act as anti-oxidants in body as well help in prevention of cancer too.
When to drink?
This is not a drink that is supposed to be used only on an empty stomach. This can be used during any time of the day and refresh one's mood and energy with a long day of hectic work schedule.
Just add a hint of turmeric to coffee and no need to add many ingredients if in a rush. Never add turmeric in large quantities and do not let it dominate the coffee flavours. Always keep the flavours balanced so that it is easy to drink.
Drink it in the mornings or during evenings just to refresh oneself and enjoy its benefits in the long run. Just have it once a week or twice a week to enjoy its benefits.
Ingredients
Turmeric: This is a golden spice used here in coffee and is commonly known as Haldi in Indian languages. This spice has immense benefits and adding it to the recipe has lots of advantages and so has this coffee.
I have also shared a similar kind of recipe that is turmeric milk or haldi doodh which too treats cold and cough and does have a look for more details of the turmeric related recipe.
Also added turmeric tea recipe, which again is a weight loss tea and has different benefits too.
Coffee: I am using brewed coffee. One can make coffee using instant coffee powder as I made for my black coffee or brew it using coffee beans in a machine or by steeping it overnight in water.
It can be made instantly or make a night before and store.
Cinnamon: This is entirely optional but to make the coffee healthy and also to use it for warming purposes as well as for fat burning purposes, add as per requirement. It also adds a different unique flavour to the coffee.
Ginger powder: This helps in keeping the body warm, helps to treat lung issues, helps to treat cold and cough, throat related issues and using it in this recipe can bring all these benefits as well can act as a fat burner.
Coconut milk: Adding coconut milk or almond milk or normal low-fat milk are all great options. I am using healthy milk that can combine with turmeric to add good flavours and healthy too.
Black pepper powder: This ingredient gives warmth to a body and is always a good choice of adding it if making this recipe during monsoons or during winters.
Honey: Last but not the least, adding honey as a sweetener to make it easy to drink. It not only works only as a sweetening agent but also covers most of the benefits similar to this coffee.
Variations
A quick way of making another form of this recipe is to boil almond milk or low-fat milk and add all the above ingredients, boil them for few minutes and serve by adding honey.
To add more flavours, other enhancing ingredients such as vanilla extract too can be added. Vanilla combined with coffee is a commonly used combination as both in combination give good flavours to the coffee.
Low-fat milk in place of other milk gives good results. Just use as per preference and add a little bit of turmeric to the coffee made to reap its benefits.
Step by step procedure
Take a blending jar and add a cup of brewed coffee (instant coffee boiled in water or brewed from a machine or any kind of brewed coffee).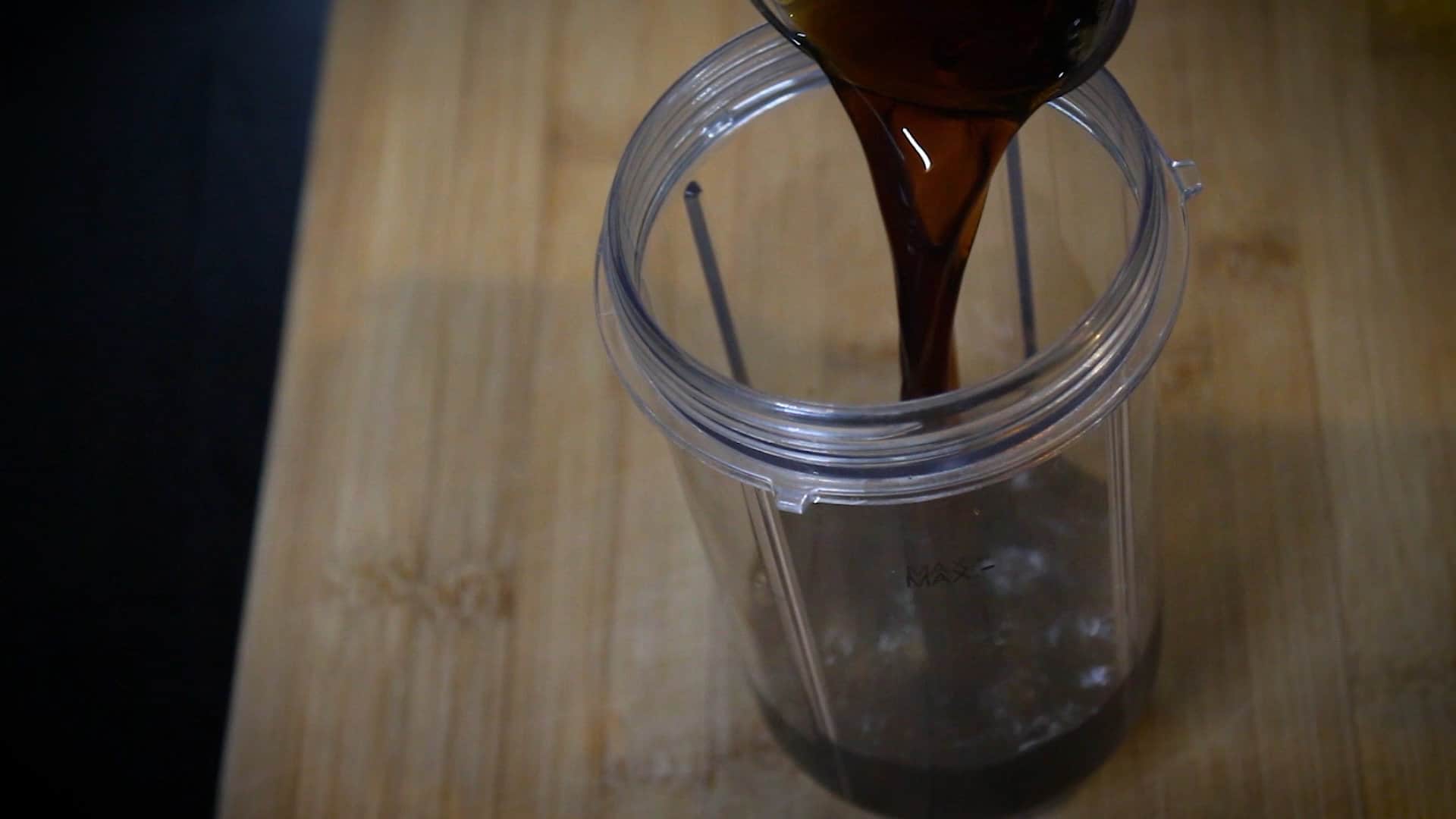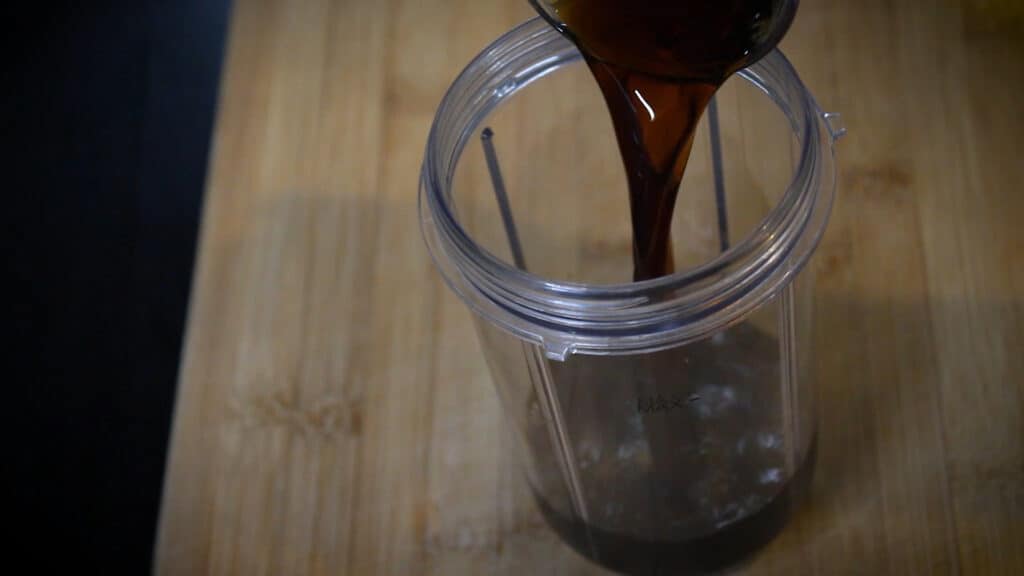 add turmeric powder, the golden spice.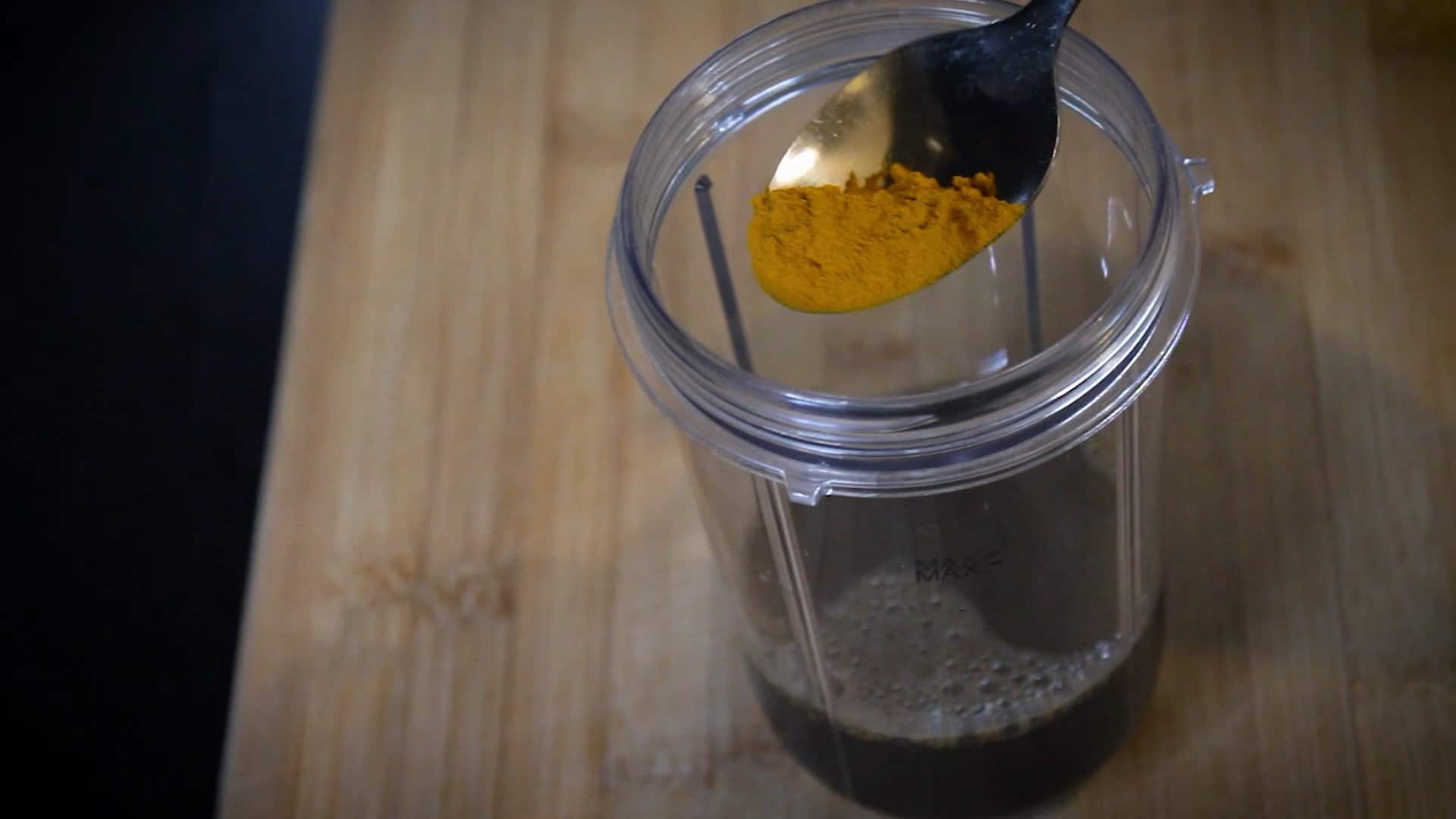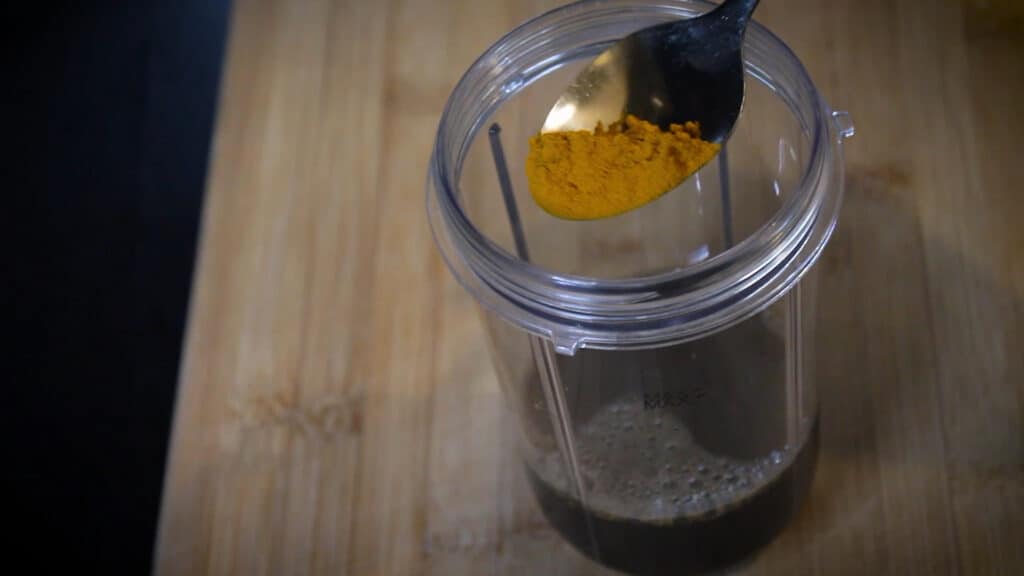 add black pepper powder and cinnamon powder.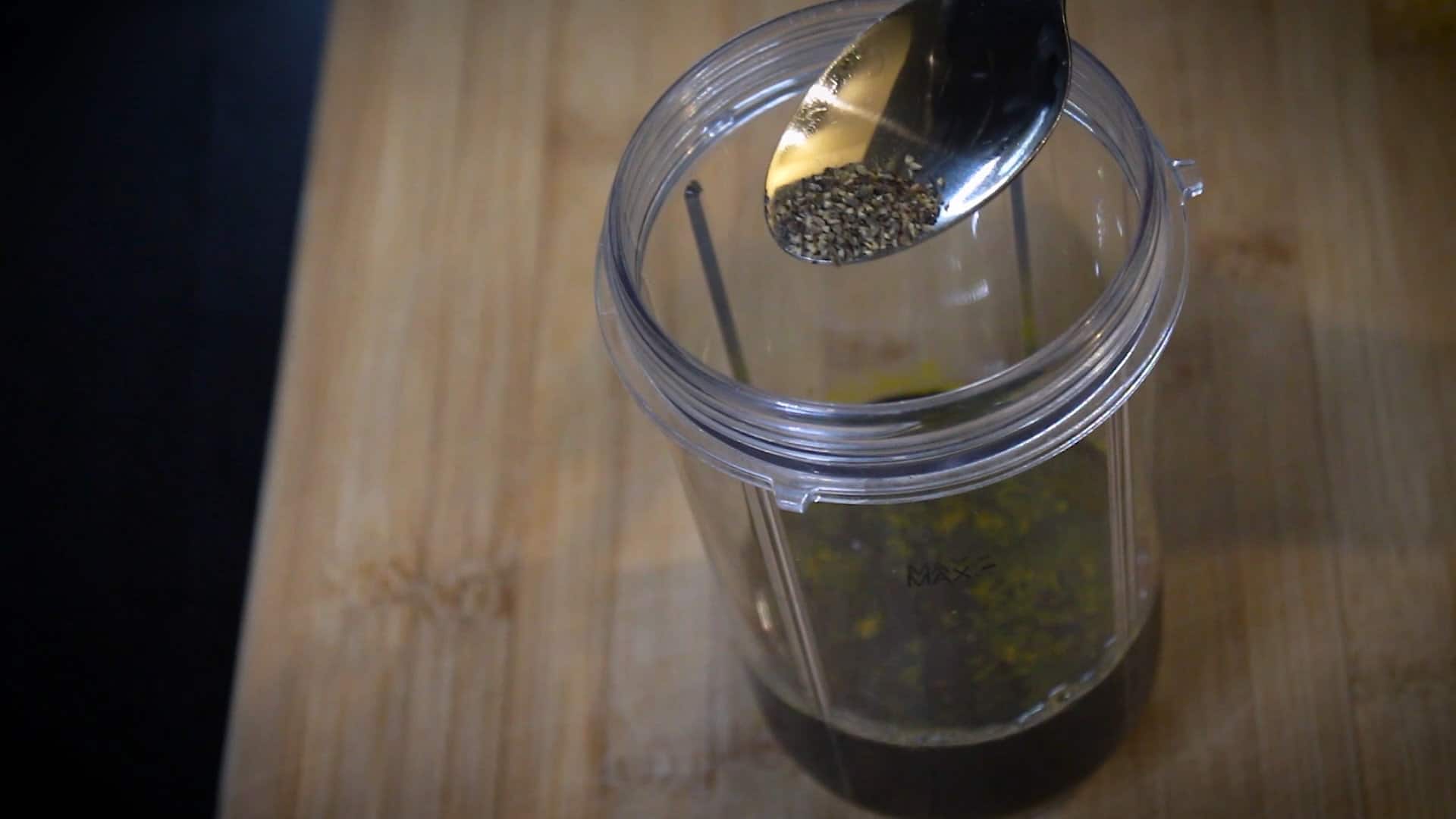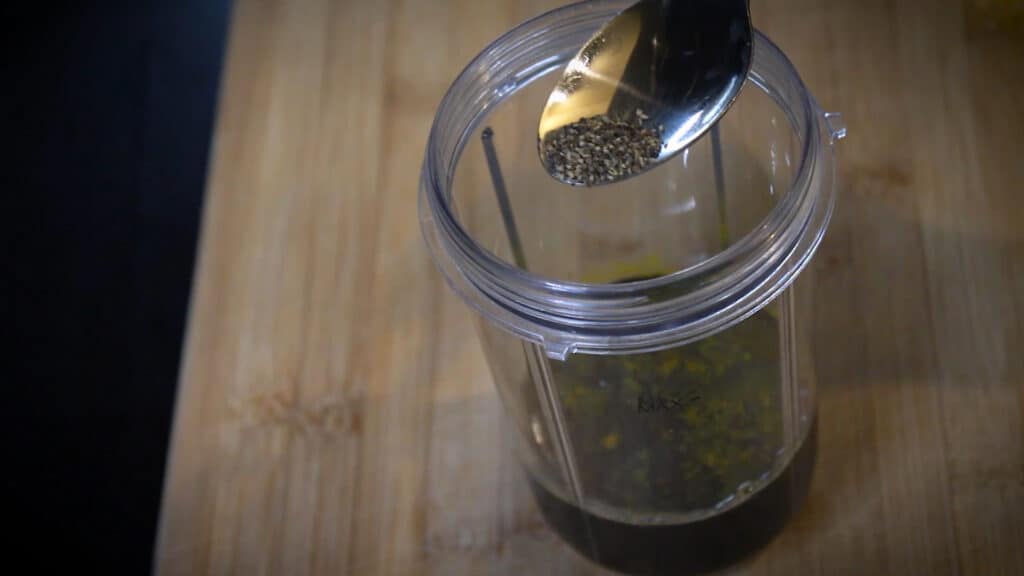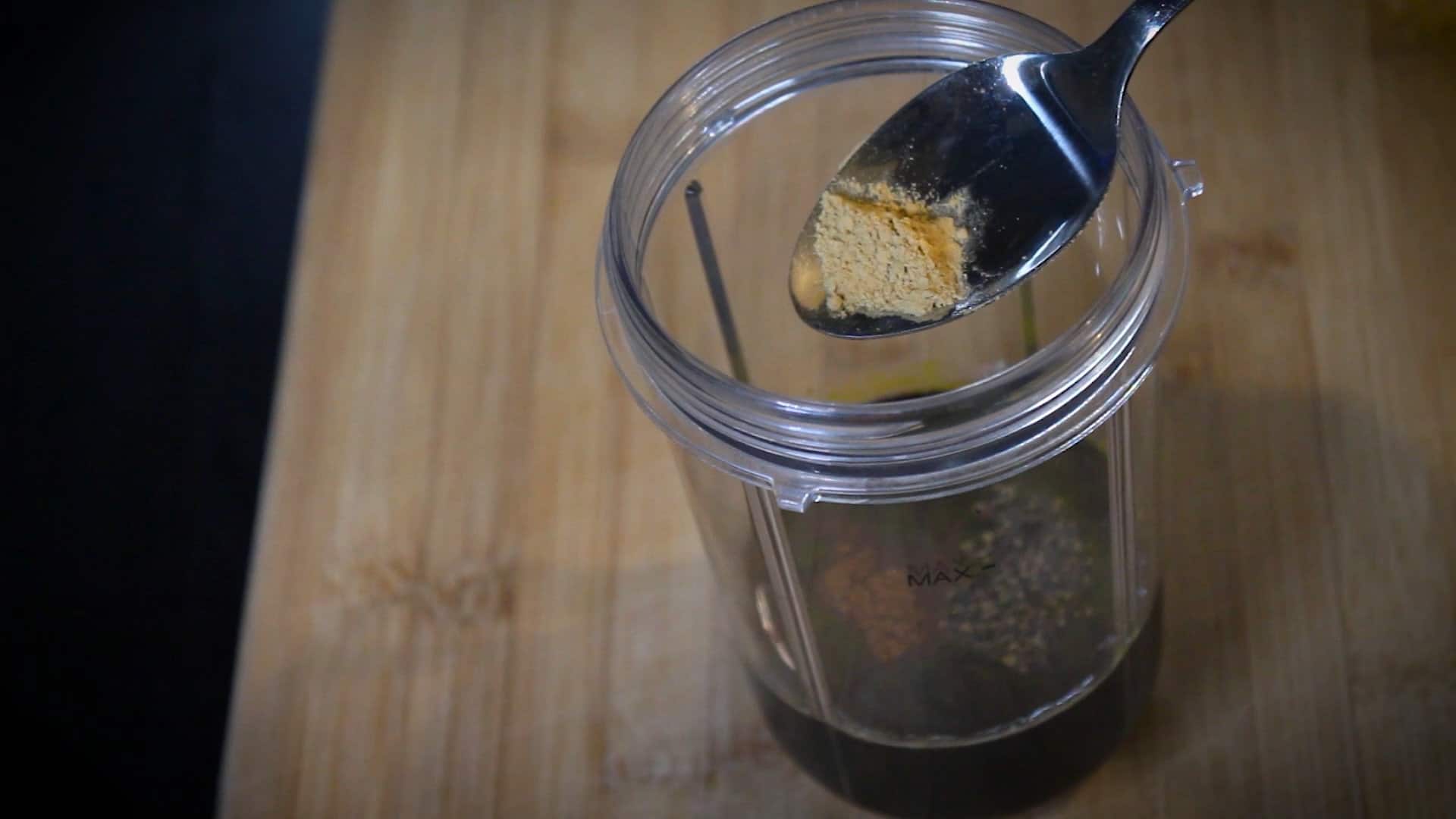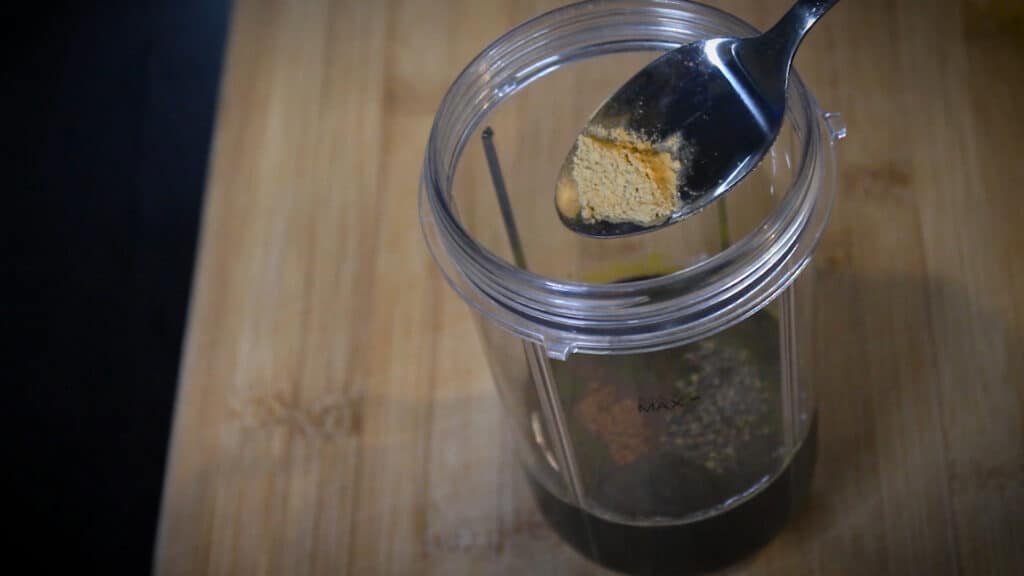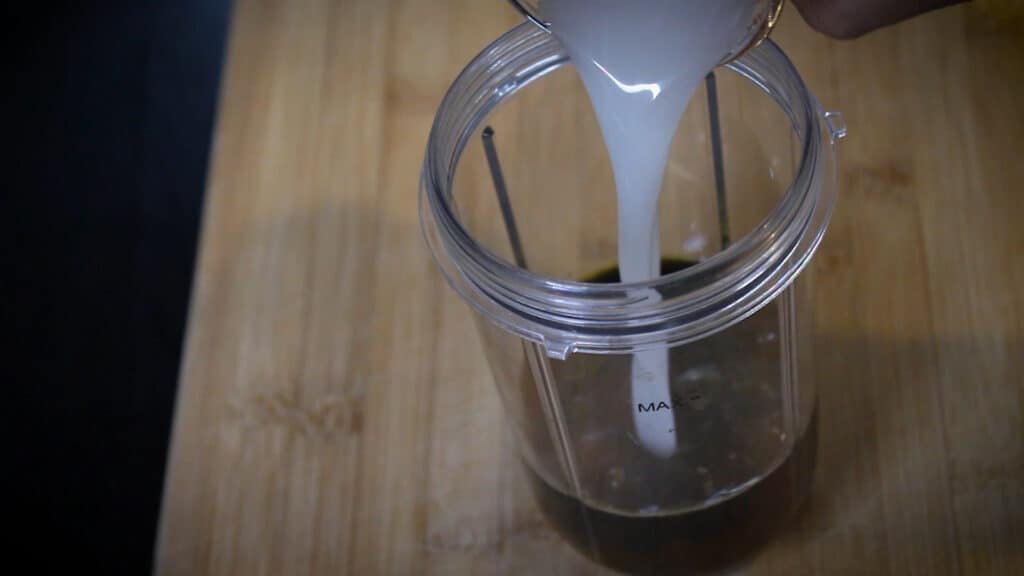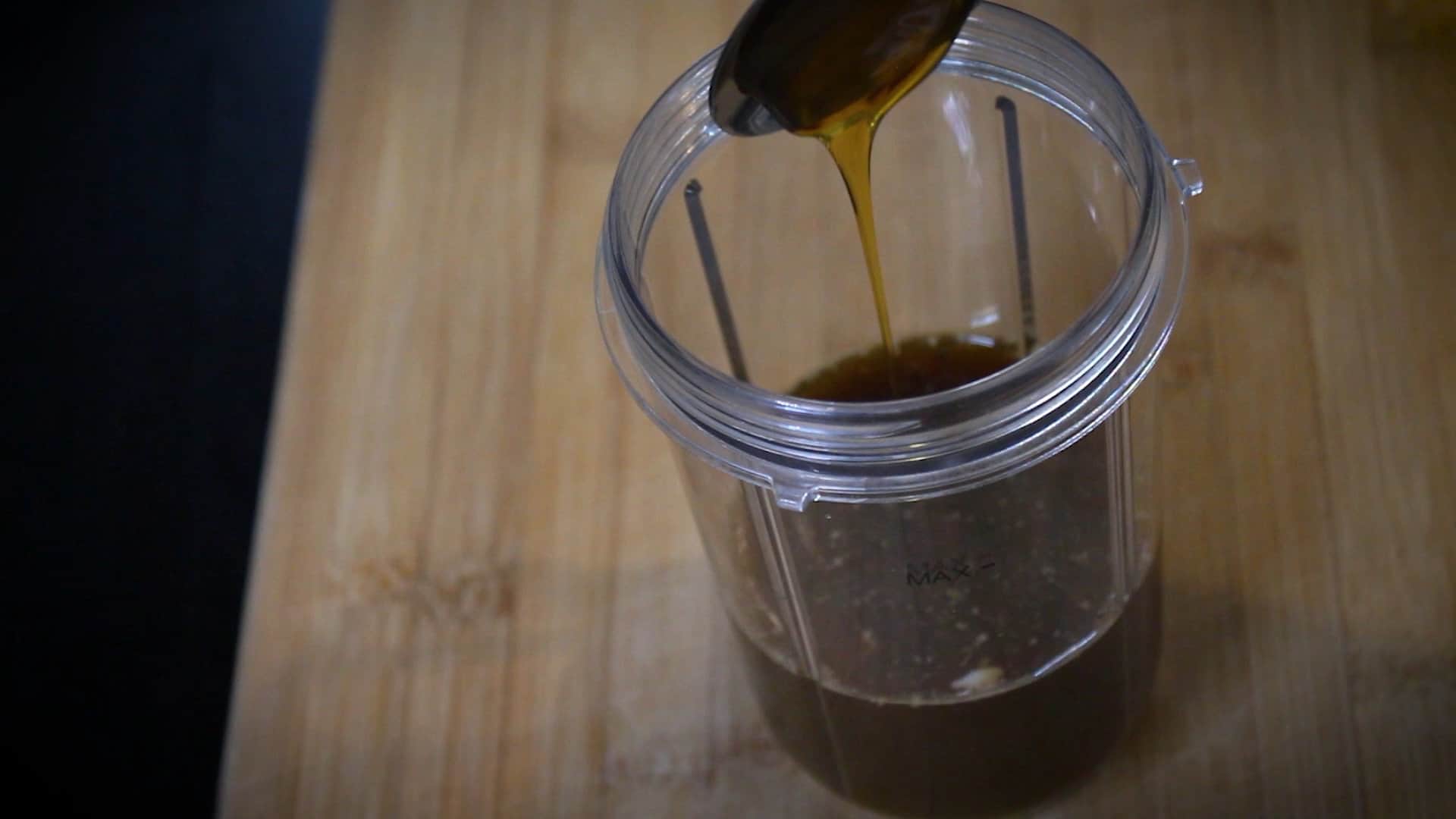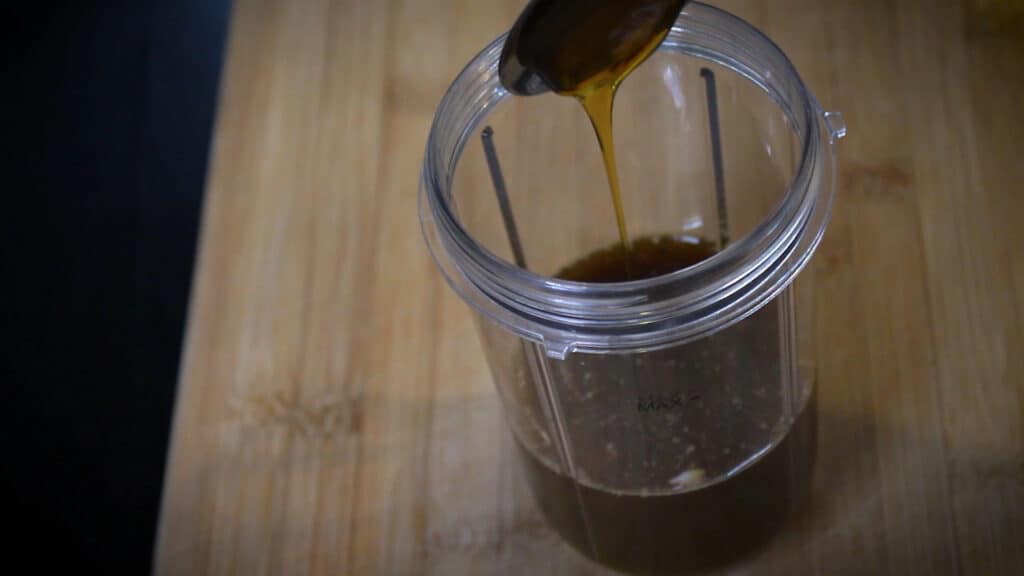 blend all the ingredients until they get frothy.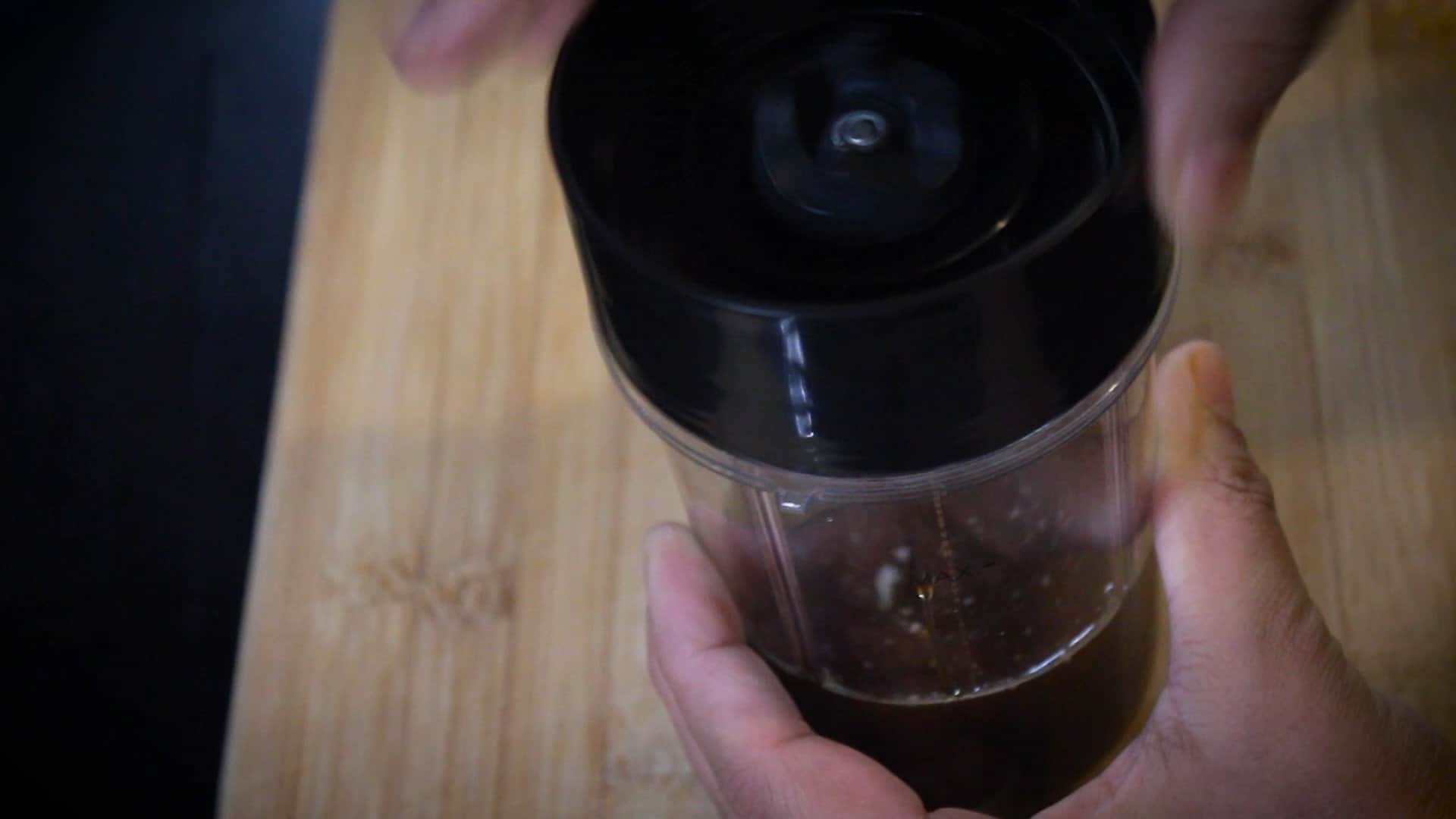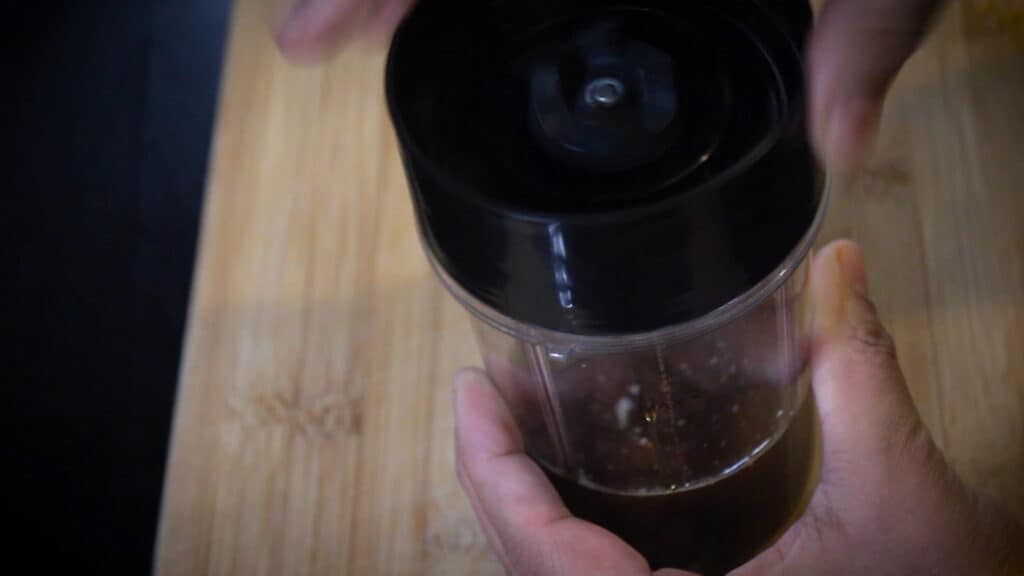 pour the coffee into a cup.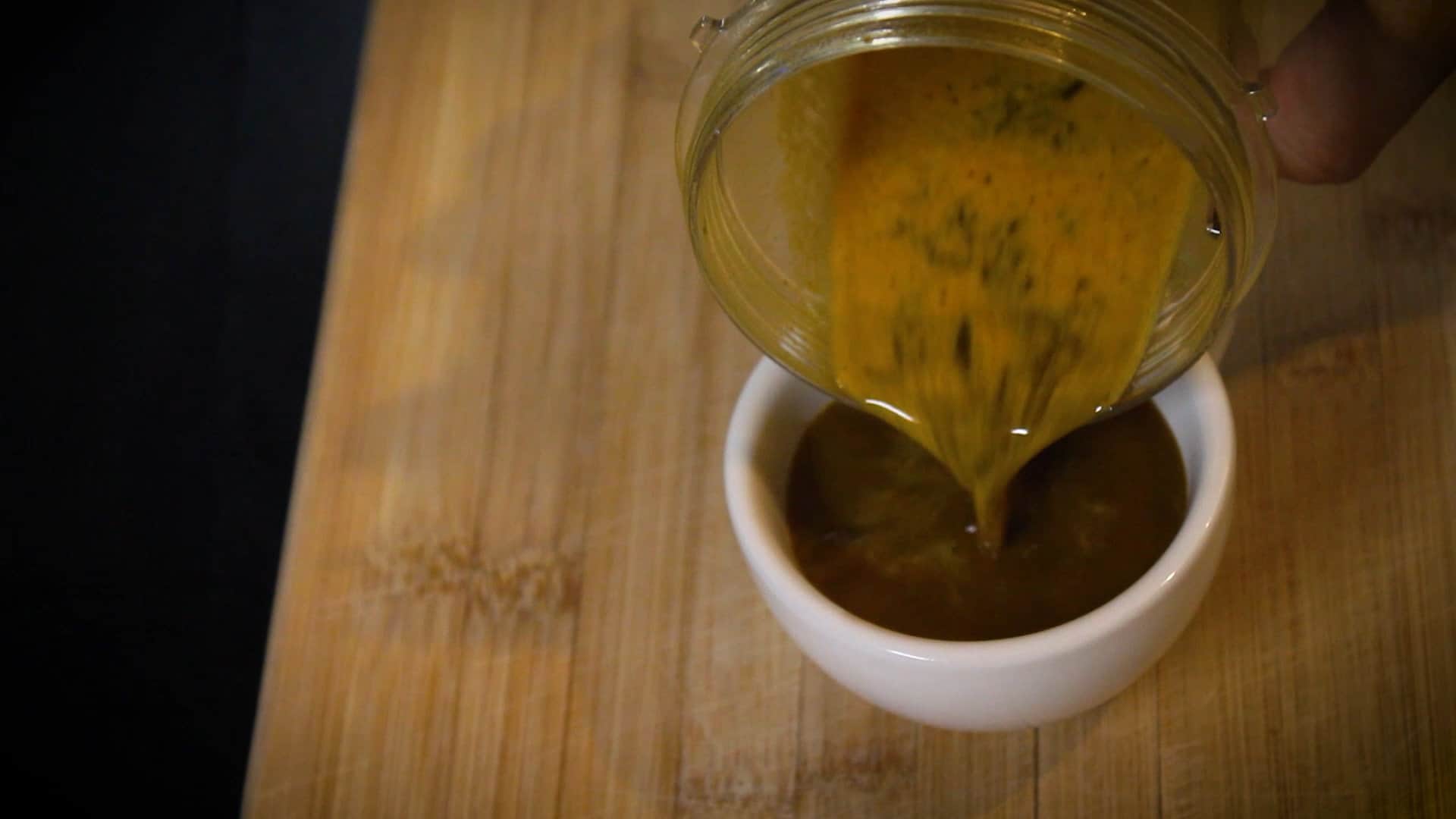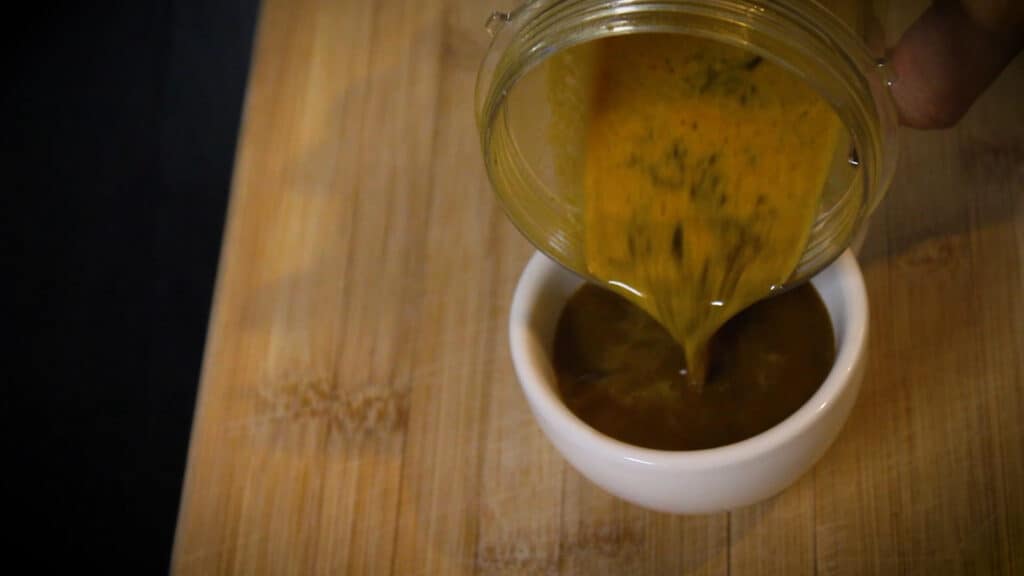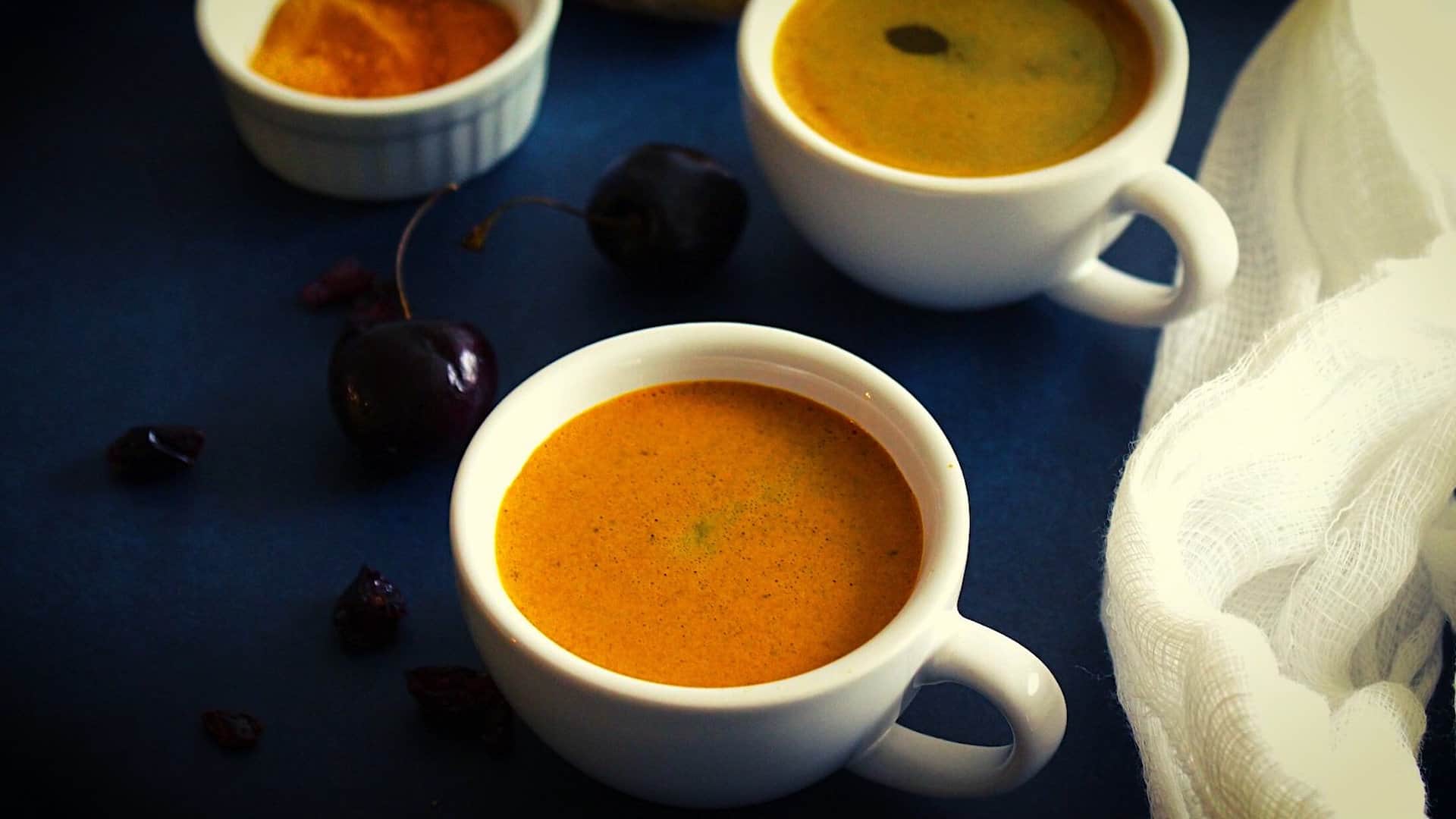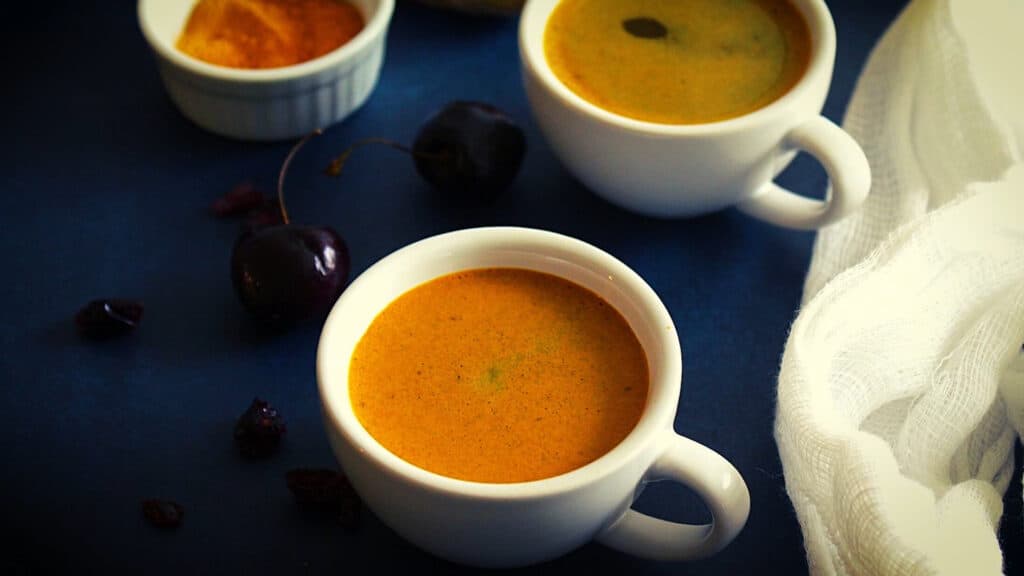 Recipe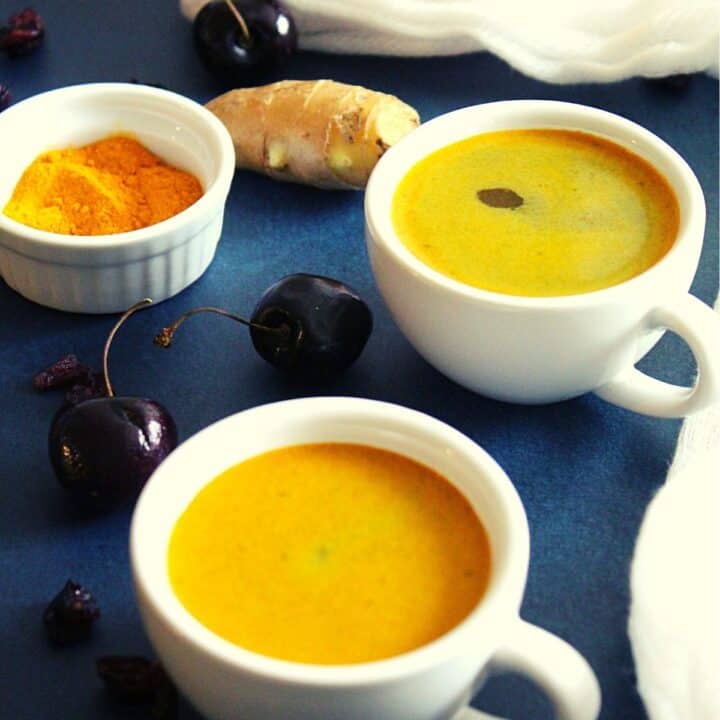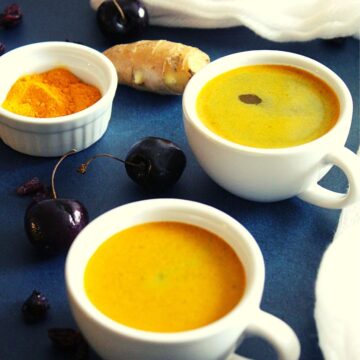 turmeric coffee recipe (Fat burner coffee)
A quick and easy coffee using turmeric with coffee.
Ingredients
1

cup

brewed coffee

(instant coffee boiled in water)

½

teaspoon

turmeric powder

¼

teaspoon

black pepper powder

¼

teaspoon

cinnamon powder

¼

teaspoon

ginger powder

¼

cup

coconut milk

1

teaspoon

honey
Instructions
add a cup of brewed coffee (instant coffee boiled in water or brewed from a machine or any kind of brewed coffee).

add turmeric powder, the golden spice.

blend all the ingredients until they get frothy.

pour the coffee into a cup and serve.
Nutrition
Nutrition Facts
turmeric coffee recipe (Fat burner coffee)
Amount Per Serving
Calories 71
Calories from Fat 54
% Daily Value*
Fat 6g9%
Sodium 6mg0%
Potassium 139mg4%
Carbohydrates 4g1%
Protein 1g2%
Vitamin A 1IU0%
Vitamin C 1mg1%
Calcium 11mg1%
Iron 1mg6%
* Percent Daily Values are based on a 2000 calorie diet.
Note: The above information provided is not given by any medical expert and I advise you to consult or seek medical expert suggestions before using any health-related drinks from the blog.