Turmeric water, a detoxifying drink that is highly beneficial if consumed early in the morning as it has great properties ranging from weight loss to flushing out toxins from the body...
There are many more weight loss drink recipes apart from this such as lemon water for weight loss, ginger water for weight loss, cinnamon water, apple cider vinegar for weight loss, cucumber juice, tulsi tea .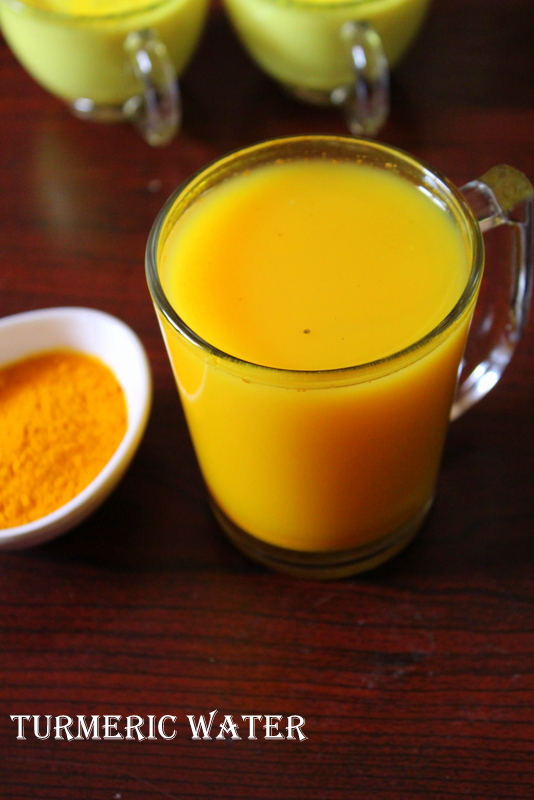 Color of turmeric:
It is also called as the golden spice. It appears yellow in color and it is a yellowish root used widely in India. It has great medicinal properties as well as used effectively for Indian cooking.
Spice in Cooking:
It is one of the widely used ancient spices in Indian cooking and most of the recipes are incomplete without using this spice. The yellow root is highly effective and a wonder spice which has its many uses in medicine mainly used in the ayurveda...
It has become a popular spice not only in India but due to its great properties, it is now a widely known spice all across the globe.
Uses of  turmeric:
Turmeric is used both internally and externally that is it can be consumed or applied.
Turmeric is used in many cuisines of India.
The golden spice is effectively used to treat many skin ailments and used to treat common ailments like cold and flu naturally.
This ingredient also works wonders for losing weight.
The main purpose of writing this amazing article or a recipe is to show how useful a simple drink like turmeric water can bring to our bodies.
It acts as a weight loss drink and below would like to highlight some of the benefits of turmeric if mixed with water and consumed.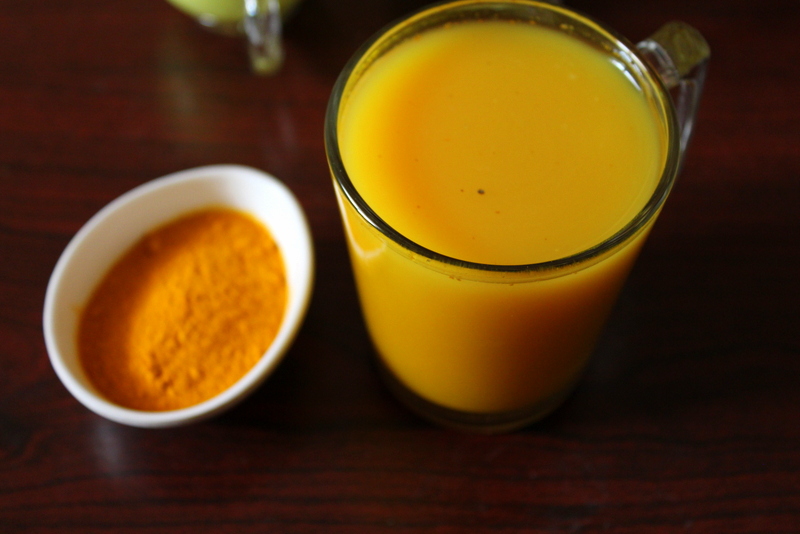 Benefits of turmeric mixed in warm water:
Normally, water is a great detoxifier, but by adding turmeric into it gives even more better results for suppressing the fat.
There is an active ingredient present in turmeric called as 'curcumin' and that works wonders for weight loss.
It is an ingredient which has good properties of weight loss.
Curcumin in the golden spice is not absorbed highly and one best way to let it absorb in the body is to mix turmeric in water along with the black pepper powder.
These two ingredients (turmeric and pepper) mixed will help in losing weight and cutting the fat inside the body.
It cleanses the body and helps to detoxify the body.
This drink should be consumed on an empty stomach every morning for good results.
It also helps in good digestion as the turmeric helps in producing bile in the body.
Benefits of using turmeric other than weight loss:
Turmeric has got good anti-inflammatory properties and is an effective anti- oxidant.
Turmeric is used to treat ailments like cold and is highly used in many kinds of home remedies.
It is used in many skin problems such as it is known to reduce acne problems which is a common problem in teens.
It fights and slows down the ageing process and is known to delay ageing due to its free radicals.
It is mixed with milk and applied on skin to treat other skin problems such as dark spots as well as protects the skin from damaging.
It helps to reduce the sugar levels in the body gradually.
It gives a bright color to the skin.
It also reduces the risk of causing cancer as well as helps those suffering from arthritis to a certain extent...
Below is a simple recipe of turmeric water drink which is put in simple steps and a great drink to consume it during the morning times.
Turmeric water recipe for weight loss: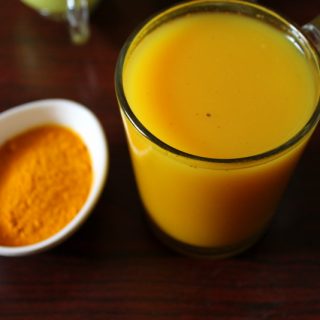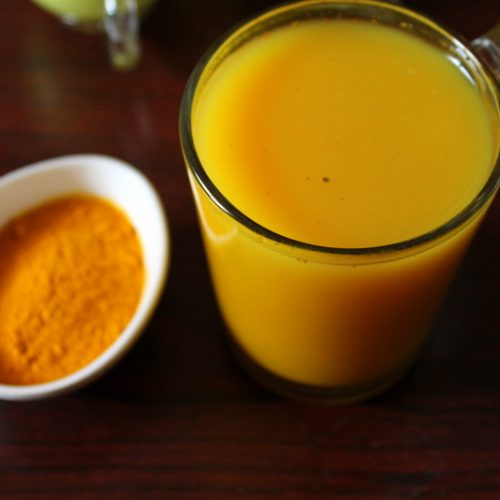 turmeric water for weight loss, turmeric water benefits
A turmeric drink which helps to aid weight loss...
Ingredients  
1

glass water

¼

tsp

turmeric powder/ haldi

¼

tsp

black pepper powder/ kali mirch powder

1

tsp

honey
Instructions 
Take a utensil.

Pour 1 glass of water and bring it to a boil.

Switch off the stove.

Pour the water into a glass.

Let it turn lukewarm.

Add half a teaspoon of turmeric powder into the water.

Stir it well.

Add quarter teaspoon of black pepper powder into the water.

Add honey into it.

Stir all the ingredients well.

Consume it regularly early in the morning on an empty stomach.

Follow it thrice a week or daily if possible and see good results in terms of digestion and fat loss.

Check out the video below.
Nutrition
Nutrition Facts
turmeric water for weight loss, turmeric water benefits
Amount Per Serving
Calories 21
% Daily Value*
Sodium 1mg0%
Carbohydrates 6g2%
Protein 1g2%
* Percent Daily Values are based on a 2000 calorie diet.
WANT TO WATCH VIDEO RECIPES?
SUBSCRIBE US ON YOUTUBE
Note: This information is just a general information and not provided by a medical practitioner and please consult a medical expert before following any of the diet mentioned above.
People suffering from severe health issues should avoid using these drinks and also women need to be cautious of using any sort of drinks in case of pregnancy.
Check out the video procedure below to make these weight loss drinks....