Ajwain water is an effective drink to treat your digestive system and I shall be glad to write down some interesting recipes that are related to weight loss such as acv for weight loss uisng apple cider vinegar, lemon water for weight loss.
Effective weight loss is hard to achieve just through diet and one needs to include more of exercise and less eating or eating at frequent intervals.
Drinks or juices of any fruit or substance such as milk juices should always be a routine part of our diet and I have shared many healthy juices on my blog such as carrot juice, jeera water, mango juice, watermelon juice, turmeric tea etc…
Why are drinks important?:
Drinks are as essential to our body as the main course food. Fresh drinks have more nutritious value and gives us the freshness and they also help us keep hydrated through out the day. Drinks can be fruit juices, beverages, milkshakes, cocktails, healthy drinks or any plain drink.
The best and healthy drink is water without doubt but there are times like hot summers when we tend to consume different kinds of drinks such as punjabi lassi, a beaten thick yogurt drink which is quite popular in Indian streets and a famous summer drink.
Other drinks such as falooda recipe and masala chaas, again a summer special drink is also a drink that is highly preferred in summer. All the mentioned drinks are extremely healthy if taken during summer time.
Therefore, one always tends to consume drinks depending on the mood, weather, climate, situation etc… and it is during those moments various beverages come into existence.
For winters we tend to take other beverages such as masala chai or a normal chai to keep ourselves warm which go perfect with snacks.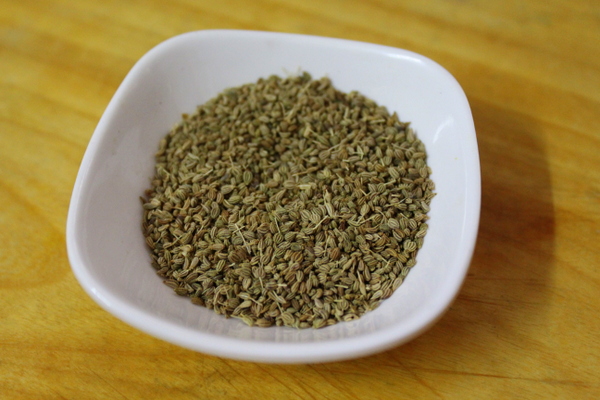 Eating meals 5-6 times a day is a preferred choice than eating meals 2-3 times a day. Though there are drinks that aid in losing weight but honestly speaking they do not work wonders for everyone as each body is different.
These drinks like jeera water for weight loss, ajwain water for weight loss, ginger water for weight loss , tulsi green tea help in losing weight to certain extent along with proper exercise and diet but do not depend on these drinks fully as these drinks should be followed with a low calorie diet too.
Today's hectic lifestyle has made us health conscious too and we attempt to follow various remedies to lose weight.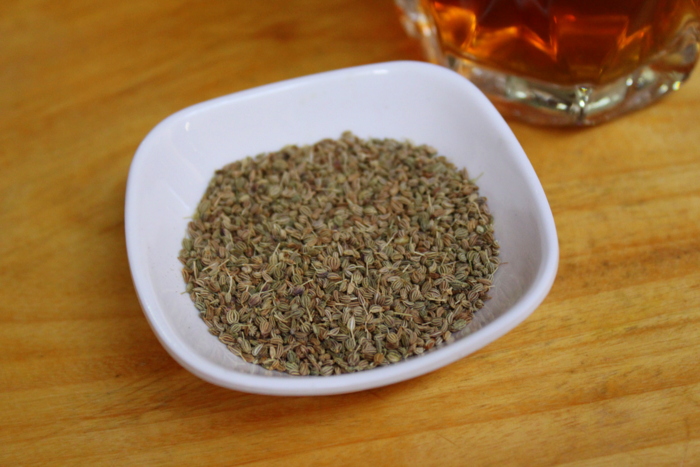 I have found one miracle ingredient which I am sure is availabe in most of the Indian kitchens. It is ajwain in hindi and is commonly called as carom seeds in english.
This miracle ingredient works wonders on our stomach and it cures several problems like flatulence, acidity and one important wonder is also does is digestion.
Since it aids in digestion it can keep our stomach free from toxins. It contains thymol which gives a strong smell to ajwain and its taste is strong.
Ajwain and weight are related as it has been proven that ajwain to certain extent prevents from gaining weight and cures our stomach problems.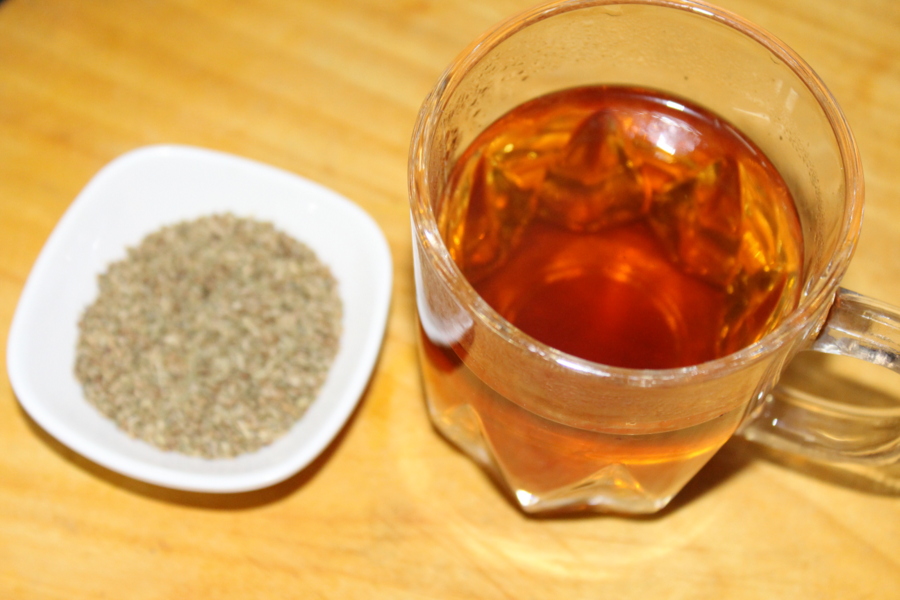 Today in this post I have posted a recipe or one can call it a drink and it is nothing but ajwain water for weight loss or we can call it as ajwain ka pani for weight loss which could certainly help in losing weight if taken on an empty stomach.
Ajwain is not advisable to people with health related issues. Please consult the doctor before following any such drinks mainly pregnant women.
Do not consume in large quantity as it may lead to negative affects. Just use 1 to 2 tsp a day or preferably less than that.
Let us share a simple ajwain water for weight loss drink which taken regularly on an empty stomach in the morning may help in not gaining weight and also that helps in losing some weight.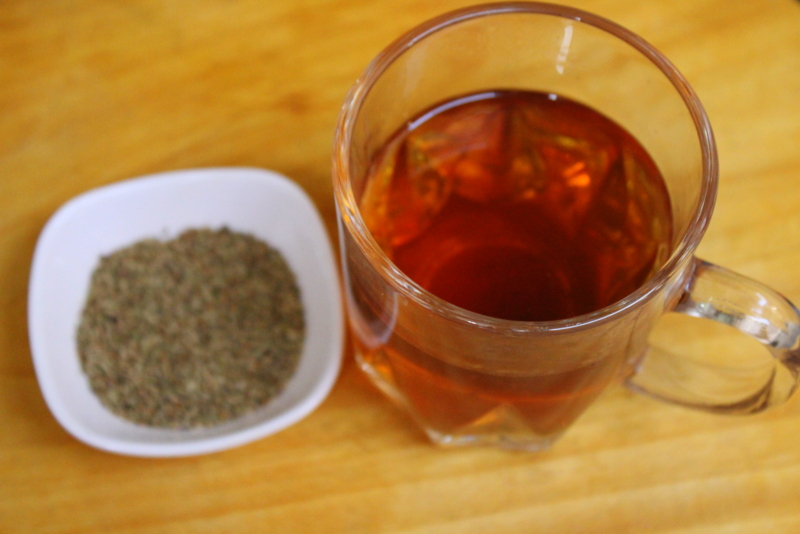 Benefits of ajwain water:
1.It helps in good digestion. If food is digested properly then it can be discarded easily too and helps in lowering fat depositions in our body and this helps in reducing weight gain.
2.Consuming this drink also cures acidity, flatulence, bloating etc.
3.Thymol present in ajwain has lots of medicinal properties.
4.It is used in all the fried stuff like bhajiyas and pakoras so that such heavy foods can be easily digested with the help of ajwain in them and they also enhance the flavors of the dish.
5. It also cures cold and cough related issues too.
Please do exercise like jogging, brisk walking along with drinking these fat cutter drinks.
Ajwain water video in losing weight:
Ajwain water for weight loss or ajwain water recipe: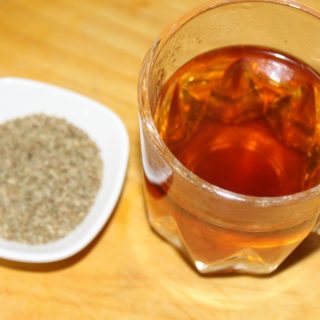 ajwain water for weight loss, ajwain water recipe
Weight loss drink recipe made using ajwain, water and honey.
Print
Pin
Rate
Ingredients
2

tsp

ajwain/carom seeds

1

glass water

1-2

tsp

honey
Instructions
Firstly, take a sauce pan, add 1 glass of water into it.

Add ajwain/carom seeds into the water.

Bring the water to a boil.

Simmer the ajwain water for few minutes until the flavors infuse into the water completely.

Switch off the flame.

Allow the ajwain water to attain luke warm temperature.

Take a glass and strain the ajwain ka pani into the glass.

Add a teaspoon of honey into the water and stir well.

Drink this water early morning on an empty stomach.

Follow this drink regularly and see the weight loss results.
Notes
1. Ajwain cures gastrointestinal problems and improves your digestion.
2. One can even consume few ajwain/carom seeds after a heavy meal for good digestion.
3. It can also be consumed for acidity related problems.
4. Do not consume in large quantity as it may affect in a negative way.
5. Always follow a low calorie diet along with this drink and do some regular exercises.
6. Since honey is a natural ingredient that helps in weight loss, adding it to ajwain water makes it tastier and healthier too.
7. See the results in 3-4 months.
Nutrition
Want To Watch Video Recipes?
SUBSCRIBE US ON YOUTUBE!
Have you tried this drink? How far it has helped in weight loss? leave your suggestions and comments below and help us in improving this article with genuine results and further more benefits and uses of ajwain.