Apple cider vinegar for weight loss drink, a highly requested diet that is often followed for weight loss and also a miracle drink that treats and cures many health problems.
Health drinks for weight loss such as jeera water or cumin water, ginger water for weight loss, ajwain water, aam panna, tulsi tea, homemade rose water , hibiscus tea, turmeric milk, turmeric water , aloe vera gel at home etc… too can be read on the blog.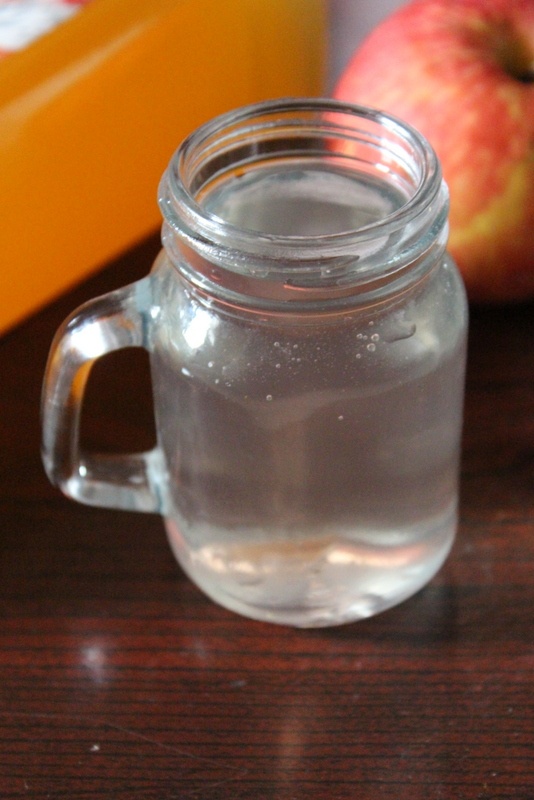 What is apple cider vinegar?
Apples are fermented well to form a vinegar with the help of acetic acid forming bacteria. The vinegar is nothing but the acetic acid.  Apple cider vinegar is basically made by converting juice of apples to vinegar form using apples by passing the apples through various stages of fermentation.
The sugars in the apple are converted into acetic acid with the help of yeast and bacteria in the process of making the apple cider vinegar.
Organic way of making acv is raw, unfiltered without pasteurizing and made organically.
Color of acv:
It appears as yellowish orange liquid with a smell of acetic acid… The water in the image looks like water as I have dissolved only a tablespoon( 2 tsp) of acv in water…The more acv mixed in water, the more yellow the color of water appears. It is better to have little quantity and not more at once as this brings good results only if taken regularly in minute quantity and not full at one go.
What does it taste like:?
It tastes sour with the smell of vinegar and never consume it directly. It is always a good idea to dilute it with any water or juice and then consume the acv.
Why is this drink often talked about?
It is highly discussed because it is an amazing vinegar drink in treating and curing many problems such as heart related issues, heart burn, throat issues, weight management issues, controlling blood sugar levels, cholesterol levels etc…
How to use apple cider vinegar for weight loss in 1 week?
It is often believed that it helps is controlling weight as well as managing weight issues by burning the fat in our body with the help of apple cider vinegar consumption.
Make sure to consume it before every meal by diluting it with water for 3 to 4 weeks and also follow a low carb diet which has lots of complex carbohydrates such as brown rice, brown bread, chicken breast, oats meal.
If one thinks that just having apple cider vinegar before every meal followed by eating any heavy meal can do wonders then this can never really work.
Always make sure to eat a balanced diet and never follow a high carb meal after drinking apple cider vinegar.
Consuming acv before meals is more helpful in aiding weight loss rather than consuming it after meals.
Benefits of apple cider vinegar:
It helps in lowering blood sugar levels by mixing a teaspoon of apple cider vinegar in 1 glass of water.
It helps in boosting heart related issues and also helps in weight loss issues by adding a teaspoon of apple cider vinegar to any juice or salads.
It also helps  in hair related issues such as hair nourishment by giving the hair a glowing and healthy look as well as scalp related issues.
It boosts up the immune system with regular consumption and also helps in treating bad breath etc…
It has plenty of uses with regular consumption before meals.
But having a high carb meal does not help if one is looking forward to losing weight using apple cider vinegar.
Many suffer from digestion related problems too and this acv drink helps treating those issues as well.
Diet to be followed for perfect results:
For breakfast: Mix 1 tbsp of apple cider vinegar in a glass of water and consume 20 minutes before breakfast. Have breakfast that consists of brown bread, banana or oats or something using eggs and use less oil.
For lunch: Use 1 tbsp apple cider vinegar in some juice or salad and then go for a main course meal which is having protein and low carbs such as chicken breast or oatmeal or brown rice.
For dinner: 1)If one plans to lose more amount of weight then have it 20 minutes before dinner by adding it in any juice or water. 2)If one plans to lose just few kgs of weight then have it only during breakfast on an empty stomach and skip consuming during lunch and dinner. 3)Have some brown rice and veg curry and eat little quantity at nights.
It is not necessary to follow a diet that is mentioned here but it is very necessary to avoid junk food, oily food, salt and sugary substances in order to achieve the target set for losing weight.
Just consuming acv for weight loss and not following a proper diet and exercise does not help in losing weight.
How does it work?
Our body deposits lots of fat around belly areas and also other parts of the body and it is acv that helps in flushing out all the waste out of the body and thus acting as a wonderful cleanser for the human body.
Many face issues with belly fat as well and also issues such as bloating. To help treat those problems have a glass of warm water by mixing 1 tbsp of acv into it and also add some honey, stir it and consume for good results.
However, if one suffers from diabetes then do not add honey to the water and just consume plain with water.
Side effects of apple cider for weight loss:
Consuming too much of apple cider vinegar causes negative effects such as it lowers the potassium levels in the body and causes bone loss in the body.
Therefore, be cautious and do not consume it many times a day. Just consume it once a day or twice a day depending on the weight of your body.
Follow a good diet and it is better to consult a doctor for those suffering from any health related issues.
Avoid using it during pregnancies and mothers who feed their kids. Consult a doctor before consuming them.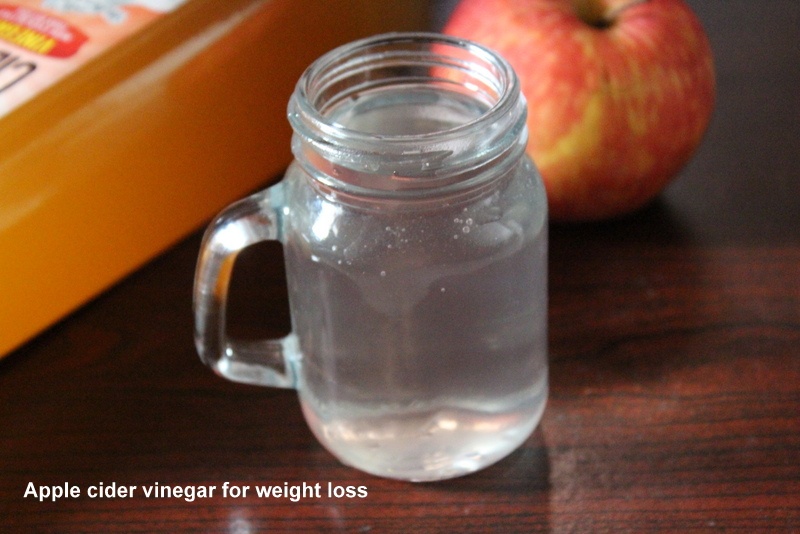 Important note:
Go for a doctor's suggestion before going ahead with this acv drink since the information provided here is only for general purpose and not given by any medical practitioner.
How to buy this drink?
Today this drink is available in any medical store or online. But make sure to buy organic form of acv as it it better to have a chemical free drink rather than having a drink processed with chemicals.
The apple cider vinegar is usually processed by pasteurizing and fermenting methods but it is always healthy to buy a raw, acv mother that is unfiltered which has more benefits.
Below is the recipe on how to use apple cider vinegar for weight loss which is a very quick to do drink recipe with lots and lots of amazing health benefits in just one drink.
Check out the acv weight loss recipe below…
Apple cider vinegar for weight loss recipe: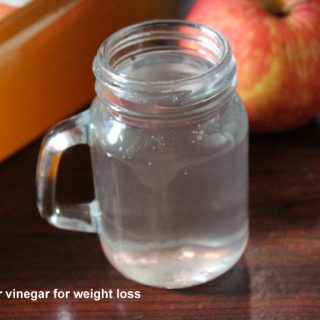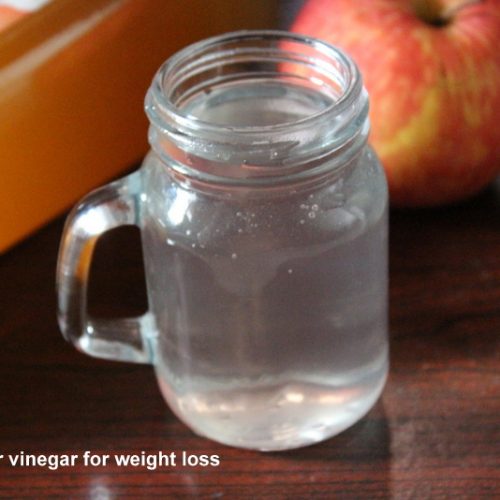 apple cider vinegar for weight loss recipe, apple cider vinegar belly fat
acv weight loss drink that cures many health ailments.
Print
Pin
Rate
Ingredients
1

glass water

2

tsp

organic apple cider vinegar/ 1 tbsp organic apple cider vinegar
Instructions
Take a glass of water.

Add in a teaspoon of apple cider vinegar into it, stir it well.

Drink it on an empty stomach every morning just 20 minutes before breakfast followed by a healthy meal.

Also drink it before lunch or dinner 20 minutes prior to the meals.

Avoid junk food, oily food.

Follow a healthy diet along with the drink.

Include exercising such as walking or jogging everyday for 30 minutes.
Video
Notes
To this drink one can even add honey, lemon extract or extract of any citrus fruit.
Adding honey to the acv gives additional benefits but skip honey if suffering from diabetes.
Stir the drink well and consume after adding the above ingredients.
Lukewarm water too can be used in place of normal water.
Consuming acv before meals is more beneficial than consuming it after meals.
Avoid high carbohydrates such as white rice, white bread etc to help achieve the desired weight along with regular workouts.
Follow acv for at least 2 months to get good results.
Go for oats, fruits, veggies, and chicken breast or other healthy food habits.
Avoid drinking during pregnancies and while feeding.
Nutrition
Want To Watch Video Recipes?
SUBSCRIBE US ON YOUTUBE!
Have you tried this drink for weight loss? How were the results? Do leave us your results after following the acv for weight loss remedy and hope to see amazing results of my viewers who look forward to having a perfect weight.
Wish you all good luck for weight loss achievement.
NOTE: Follow doctor's suggestion before planning to follow this acv drink as the information provided here is just general and no evidence of results are provided in this article.