Black coffee weight loss drink is a good beverage made using instant coffee powder by brewing it in warm water and consuming it. Many of us do not know how beneficial coffee drinking can be.
This post highlights some of the simple ways to make coffee in a healthy way to help us stay fit and healthy.
Other weight loss recipes to check out are jeera water, turmeric tea for weight loss, ginger water for weight loss, etc.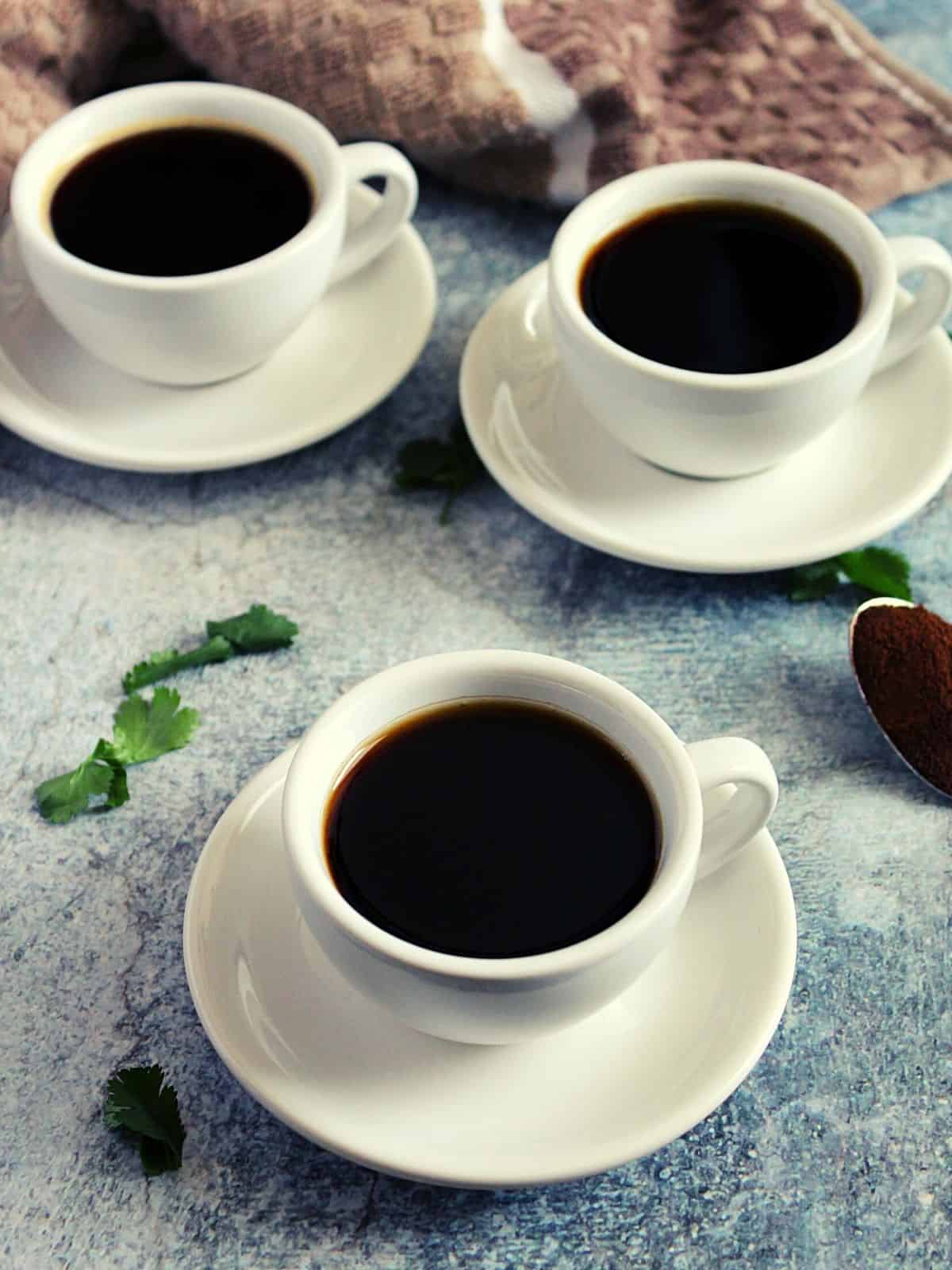 Jump to:
About coffee bean
Coffee can be made in several ways, and here I am showing a simple and easy way of making brewed coffee. It helps to lose weight if consumed in moderation.
We get it by brewing coffee beans or coffee powder, which is flavorful if mixed with milk or made in the form of a latte, cappuccino, or any other drink.
Coffee beans are used worldwide to make several drinks and are a wonderful bean used to make varieties of coffee-related drinks or beverages.
There is a black coffee bean, usually dark brown or bright red, and a green coffee bean brewed in many ways before adding them into drinks.
Its availability
It is readily available in markets in the form of ground powders, or they are available in the form of beans which can be brewed in many different ways.
The aroma of coffee beans is just excellent and tastes good with every milk drink or beverage.
Below I would like to highlight some points related to drinking coffee and throw some light to decide whether it is healthy or unhealthy.
The first question that comes to our mind is whether it is suitable for health.
Is coffee good for weight loss?
The answer is yes, but take it in moderation. Drinking brewed coffee many times a day can harm the human body and should be avoided immediately.
Brew coffee quickly by using instant espresso/ coffee powder. Having coffee at noon or in the evenings is a healthy refreshing option.
Coffee contains caffeine which stimulates the nervous system, and it also gives the actual strong flavor to the drink.
Much-decaffeinated coffee is available in markets sold and can be consumed for mild flavors.
Both caffeinated and decaffeinated drinks have the same benefits, but the only difference is one is strong and gives robust flavors.
The one without caffeine gives very mild flavors and causes no harm or side effects.
But one can opt for coffee as per taste and preference. Also, try my other coffee from a blog, which is iced vanilla latte starbucks, iced caramel macchiato starbucks style.
Since my post is about coffee to lose weight, it should be noted that there are some necessary points to follow before brewing coffee.
Benefits of Espresso
Always drink coffee in moderation. Just 1 cup of plain black coffee daily and avoiding other sugary drinks may help you lose fat.
Just a cup of plain coffee with warm water daily helps reduce cholesterol levels.
Substituting sugary drinks with plain black coffee helps cleanse the stomach and reduce tummy fat.
Just drinking coffee does not help in losing weight but following a well-balanced diet and simple exercises such as walking, jogging, and regular workouts help the body to get rid of fat quickly.
Please follow a doctor's advice if suffering from severe health-related ailments or other drink-related queries.
One can drink coffee moderately, but the question commonly arises is calories. Let us try to discuss it below.
Calories in black coffee
Coffee contains meager calories, and if to mention the number for 1 cup of brewed coffee, then it is just in the range of 2-5 calories, and this number is only for plain coffee.
If the coffee is mixed with milk, the calories can go high.
Looking at the number of calories in a plain cup of coffee can quickly be concluded that it is a good drink that aids in weight loss.
It is harmful if plain coffee is mixed with milk and sugar. It is beneficial only if we make it plain without any sugary substances or milk; adding them can add up the calories.
Since plain brewed coffee has significantly fewer calories substituting it for many-calorie intake drinks can control weight gain.
Do not ever drink coffee in excess, as the caffeine content in coffee causes adverse effects and invites many other health-related issues.
If this has high caffeine content and one is looking for simple low, caffeine drinks, check out the iced chai latte Starbucks recipe and Starbucks chai tea latte.
Step-by-step procedure
I am using ground powder to make this instant coffee, as using coffee beans can be time-consuming.
Therefore, I am showing the simplest method of making coffee without using any equipment at home and making it more straightforwardly, quickly, and efficiently.
Plain-brewed instant black coffee
Take a saucepan. Add 2 cups of water.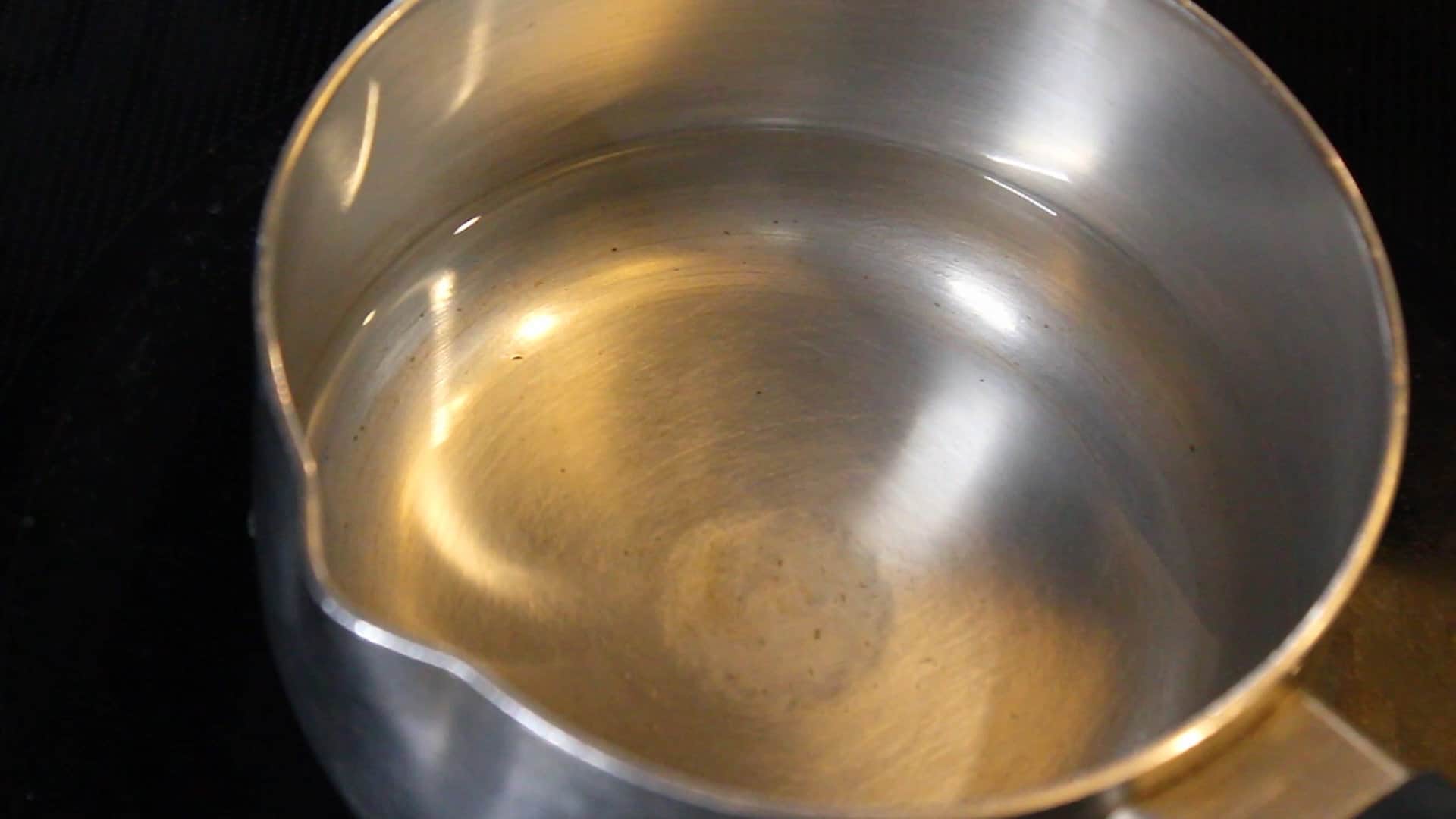 Add 1 teaspoon of espresso or instant coffee powder and stir well.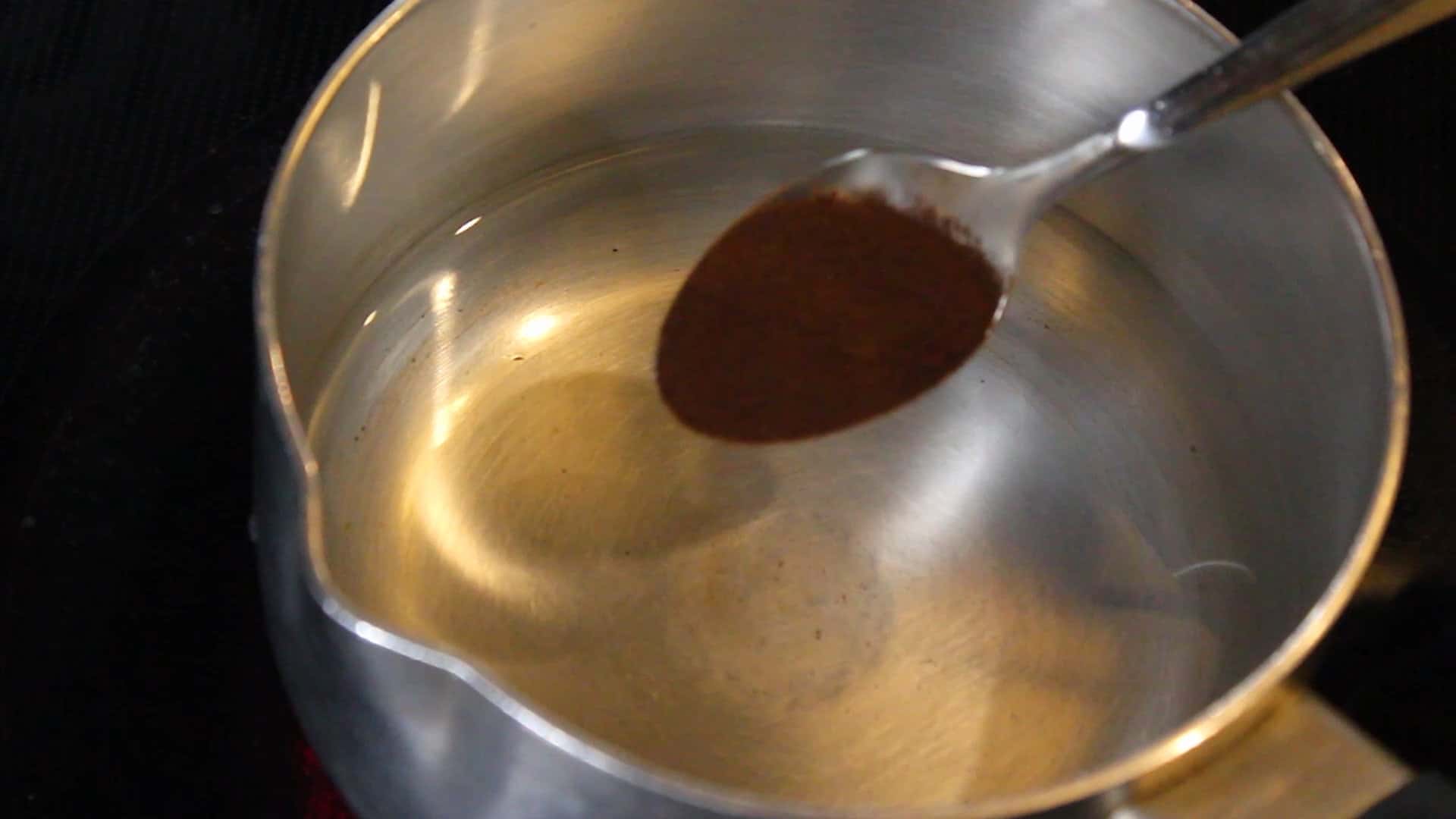 Bring it to a boil. Simmer the coffee for at least 10 minutes and brew it well.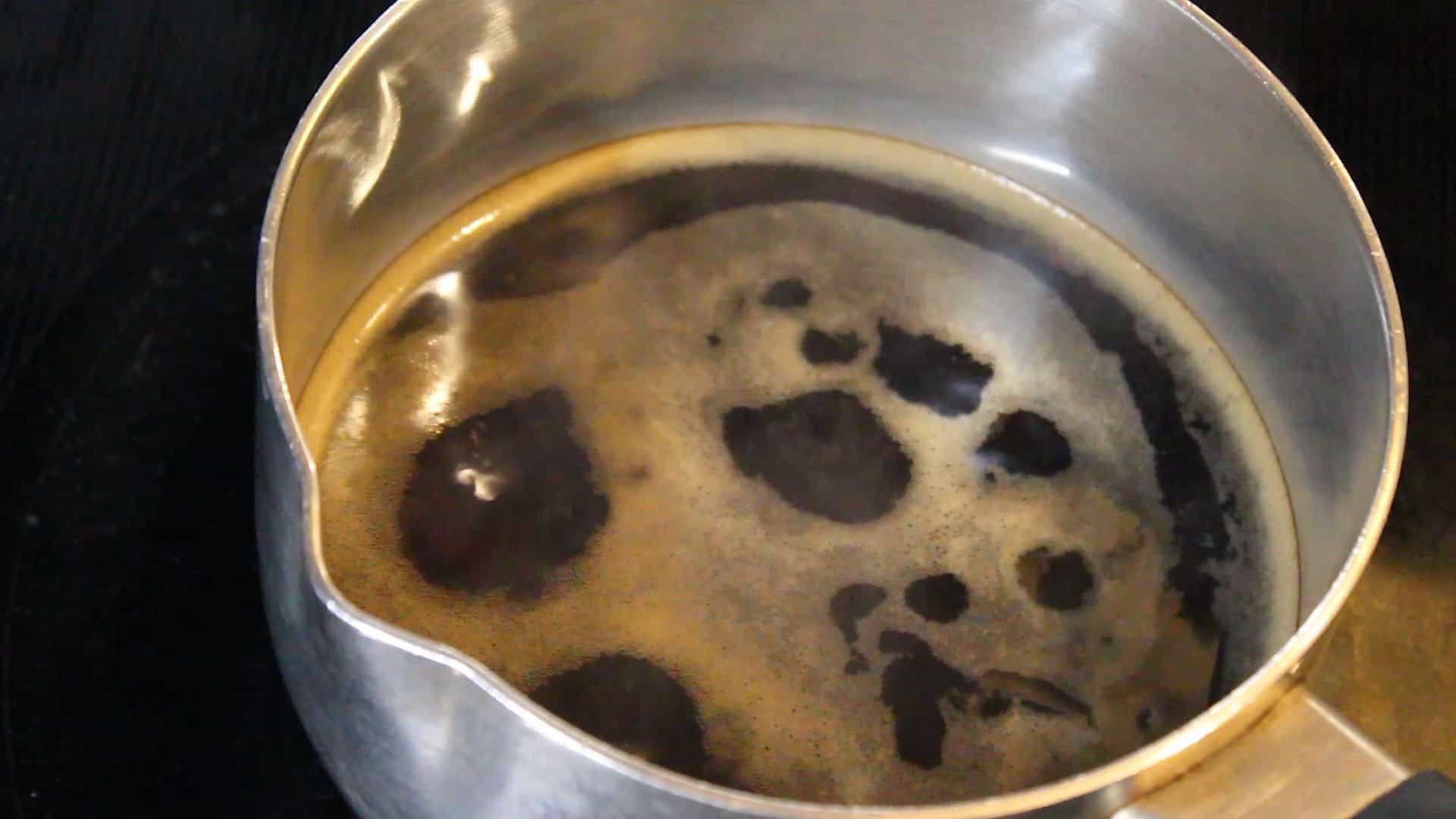 For more strong flavor, brew it more or boil it more. Switch off the flame.
Pour and serve.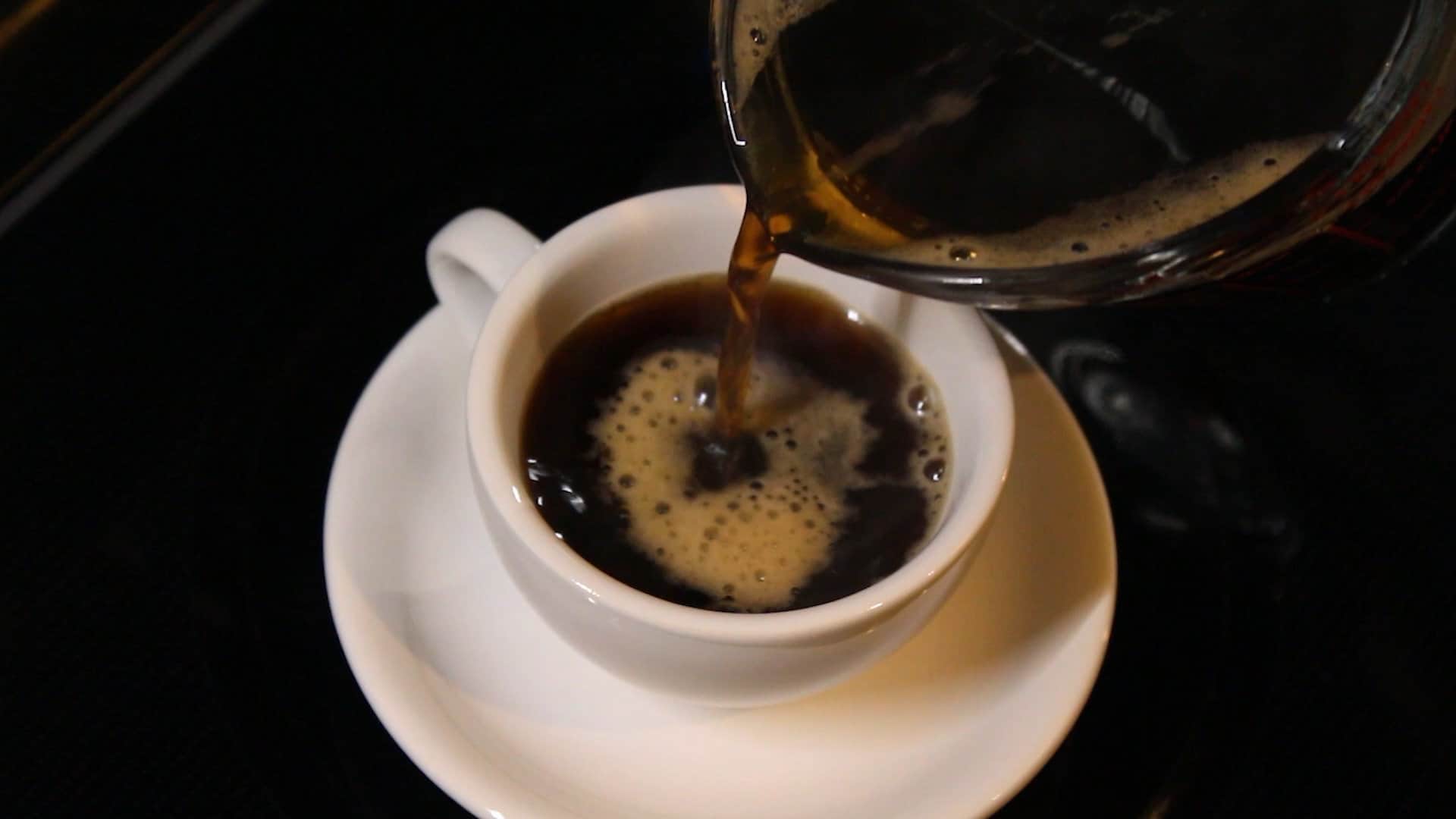 Coffee with honey
Take a cup. Add 1 teaspoon of coffee powder.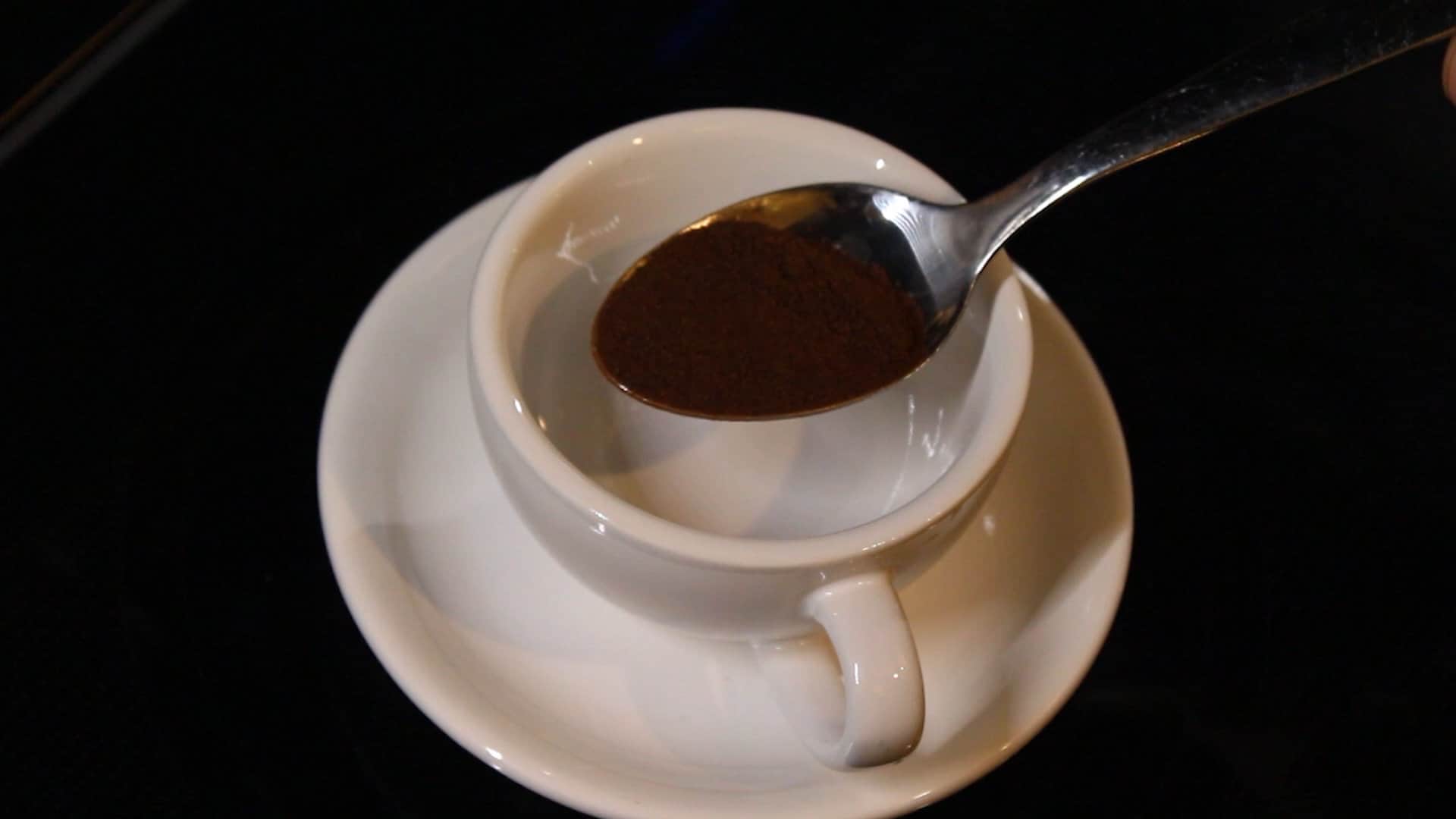 Add 2 teaspoon hot or warm water to it.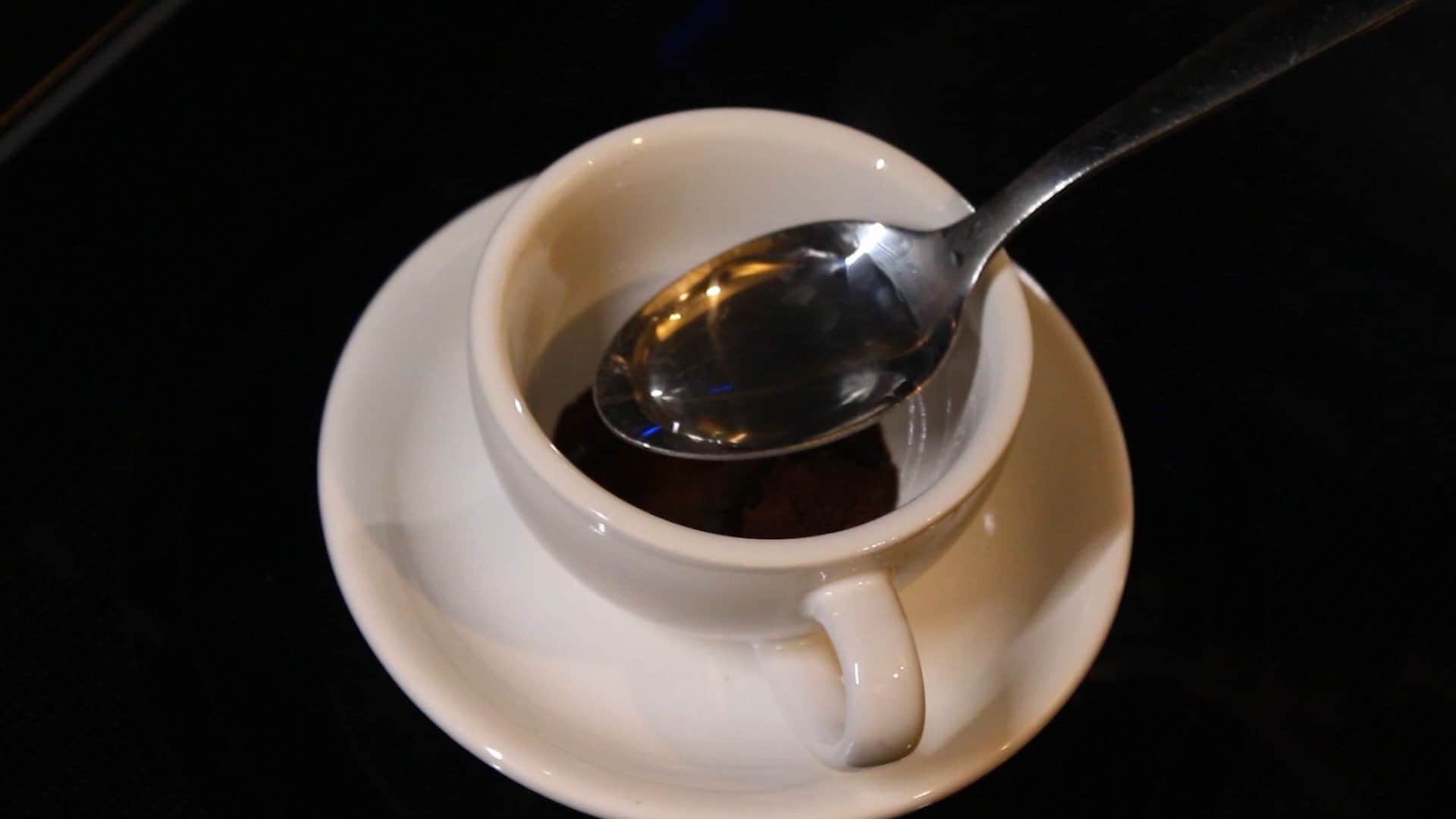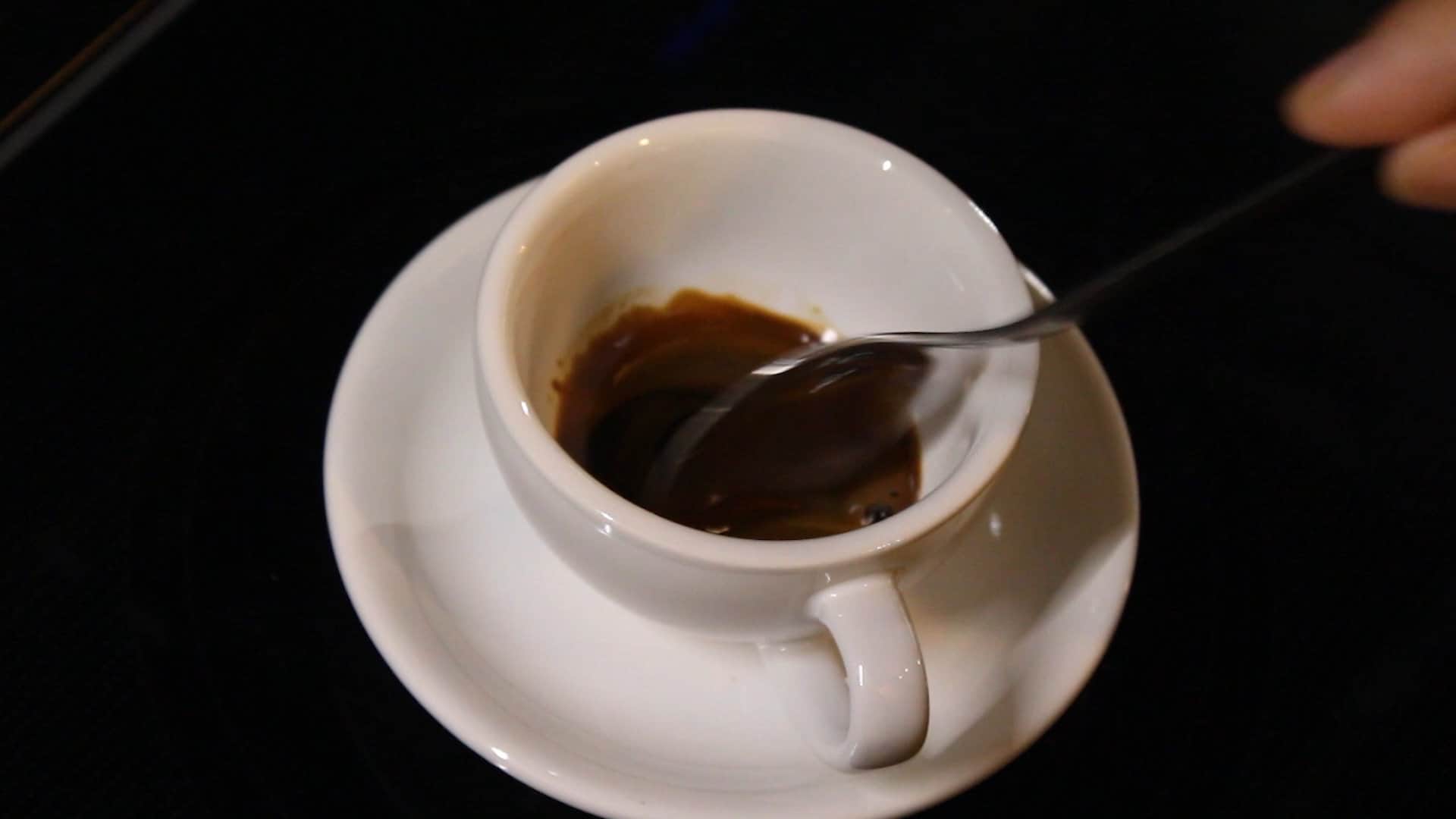 Add 1 cup warm/ hot water. Stir for a few seconds.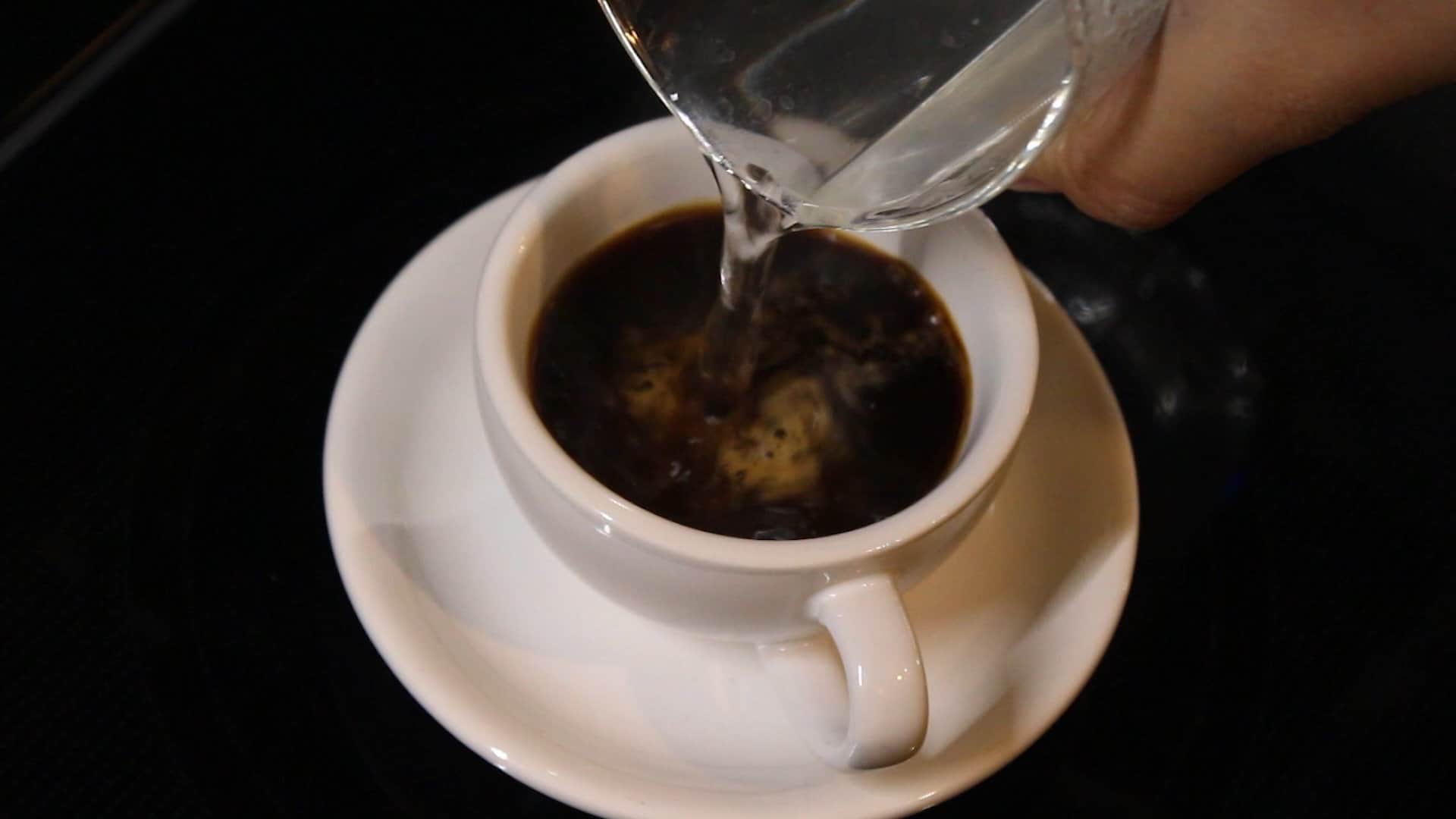 Add half or one teaspoon of honey as per sweetness preferred.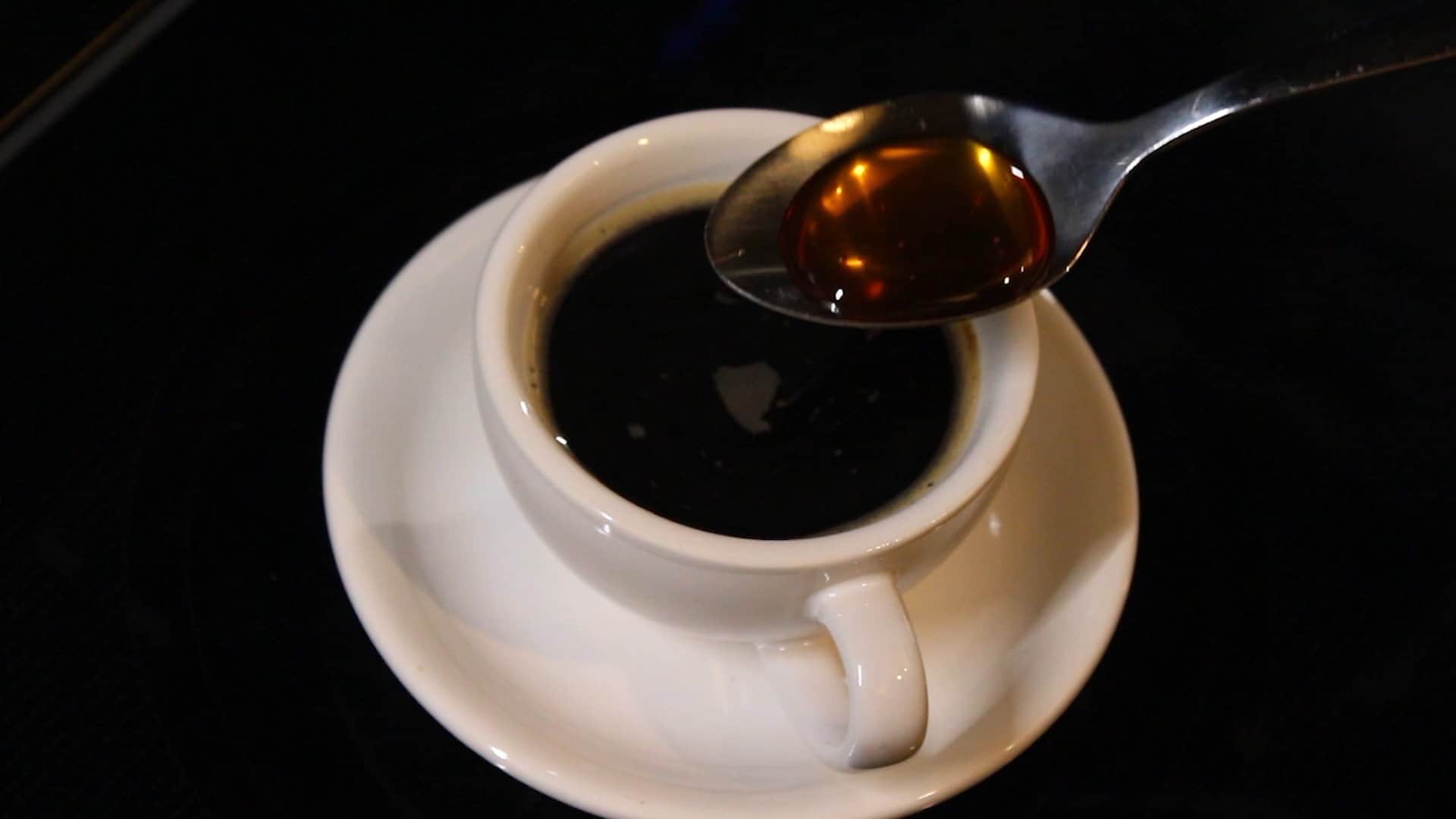 Stir the coffee well. Drink hot.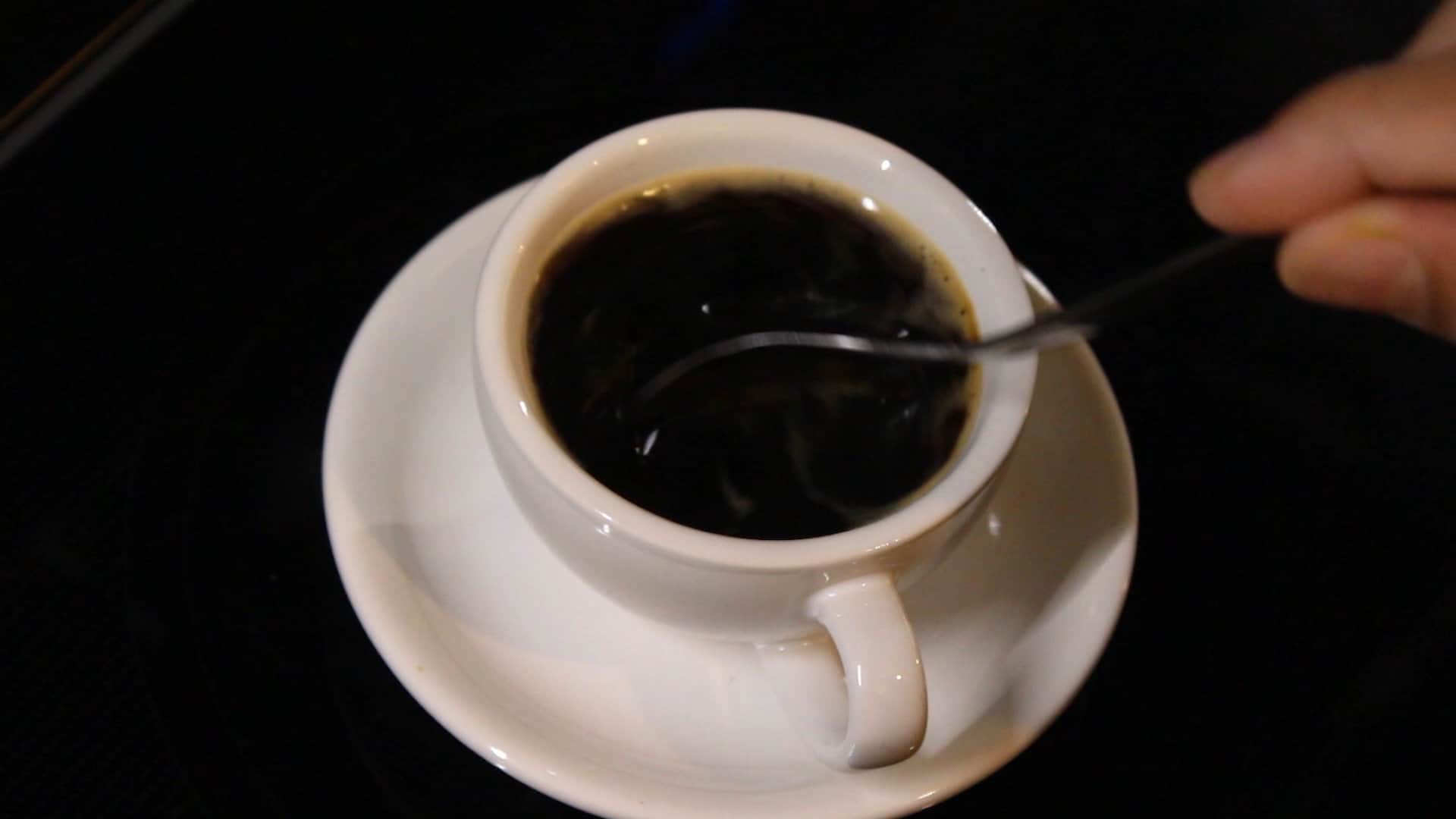 Other weight loss recipes
I have shared many weight loss recipes on the blog, which can be helpful to try them out.
I am not a medical expert to guarantee weight loss; all these differ from person to person. Please follow medical advice before following them seriously and regularly.
Check out other drinks that help to lose weight: cinnamon water, apple cider vinegar to lose weight, lemon cucumber water.
Tips
Make coffee using any bean powder, such as instant coffee powder or espresso.
Espresso is too strong sometimes depending on its intensity as roasting depends on the light, medium, and dark roast.
Drinking black coffee 30 minutes before meals or on an empty stomach helps lose tummy fat, and it is best to take it during noon or evenings.
It also helps lose weight if consumed plain without adding cream and sugar to the drink.
If the drink is hard to consume and tastes bitter, add honey and drink it.
Do not take it in excess quantity, and never drink coffee before sleep as it may cause a lack of sleep and an overdose of coffee, leading to anxiety and stress. 
Faq's
When to drink black coffee?
If aiming to lose weight, it is preferable to have it 30 minutes before meals, mainly during noon.
It can also be taken on an empty stomach, sometimes before any meal, mainly in the afternoon.
Can I add sugar to coffee?
For a weight loss diet, it is a strict no, but if drinking coffee for taste and deliciousness, then flavoring substances such as milk and sugar can be added to enjoy the great taste of coffee.
How to make it with beans?
There are many coffee filters available in markets ranging from low to high prices, which help if making filtered brewed coffee with beans or with powder easily.
Recipe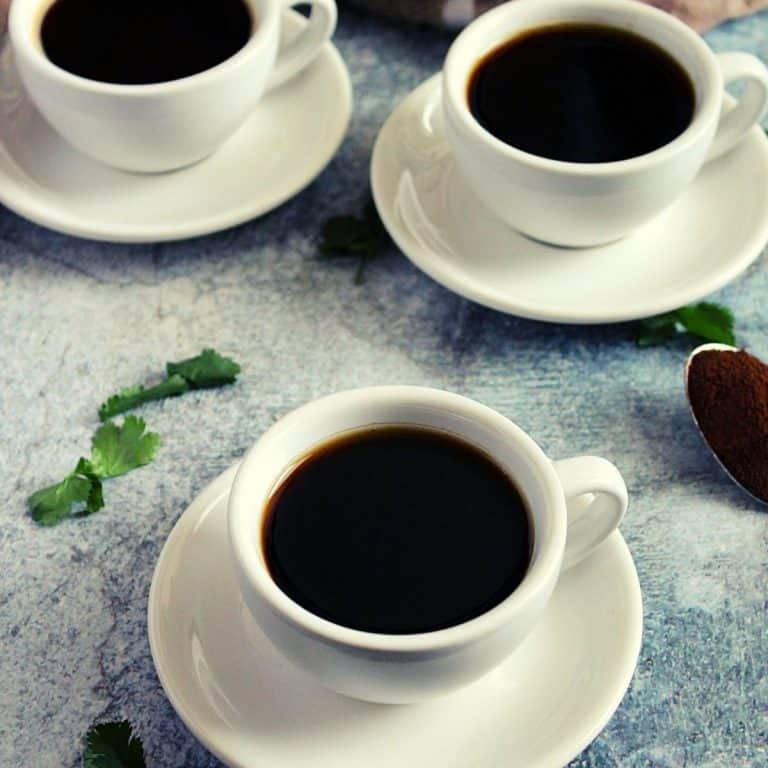 black coffee recipe for weight loss
Instant coffee made by brewing black coffee in water and drinking.
Ingredients
Plain coffee:
1

teaspoon

black coffee (espresso or instant coffee powder)

(can add extra teaspoon for stronger flavor)

2

cups

water
Black coffee without sugar:
1

teaspoon

coffee powder (espresso or instant coffee powder)

2

cups

water

1

teaspoon

honey
Instructions
Plain coffee:
Add 1 teaspoon of espresso or instant coffee powder.

Simmer the coffee for at least 10 minutes and brew it well.

For more strong flavor brew it more or boil more.
Coffee with honey:
Add 1 teaspoon coffee powder.

Add 2 teaspoon hot or warm water into it.

Add 1 cup warm/ hot water.

Add half or one teaspoon honey as per sweetness preferred.
Notes
I am showing coffee making in two ways as the first one can be slightly bitter in taste and can be too strong to consume.
Second way of making coffee adds little honey to make it easy to consume.
Do not add milk or sugar if trying to lose weight.
To drink it for general purpose without aiming to lose weight and have a great taste of coffee then one can go ahead and add sugar and milk to the coffee.
Nutrition
Nutrition Facts
black coffee recipe for weight loss
Amount Per Serving
Calories 11
% Daily Value*
Sodium 24mg1%
Potassium 2mg0%
Carbohydrates 3g1%
Protein 1g2%
Vitamin C 1mg1%
Calcium 14mg1%
Iron 1mg6%
* Percent Daily Values are based on a 2000 calorie diet.
You may also like: