A nighttime smoothie for weight loss or a bedtime smoothie drink is a green smoothie that helps to sleep well. It also helps cut down body fat as it has healthy green ingredients and some other fat-cutting ingredients that help digest well at night. They also help in losing weight at the same time.
Healthy detox drinks to check out on the blog are banana smoothie for weight loss, green juice for weight loss, celery juice for weight loss, cucumber weight loss juice, turmeric water, honey and apple cider vinegar, detox smoothie for weight loss, etc...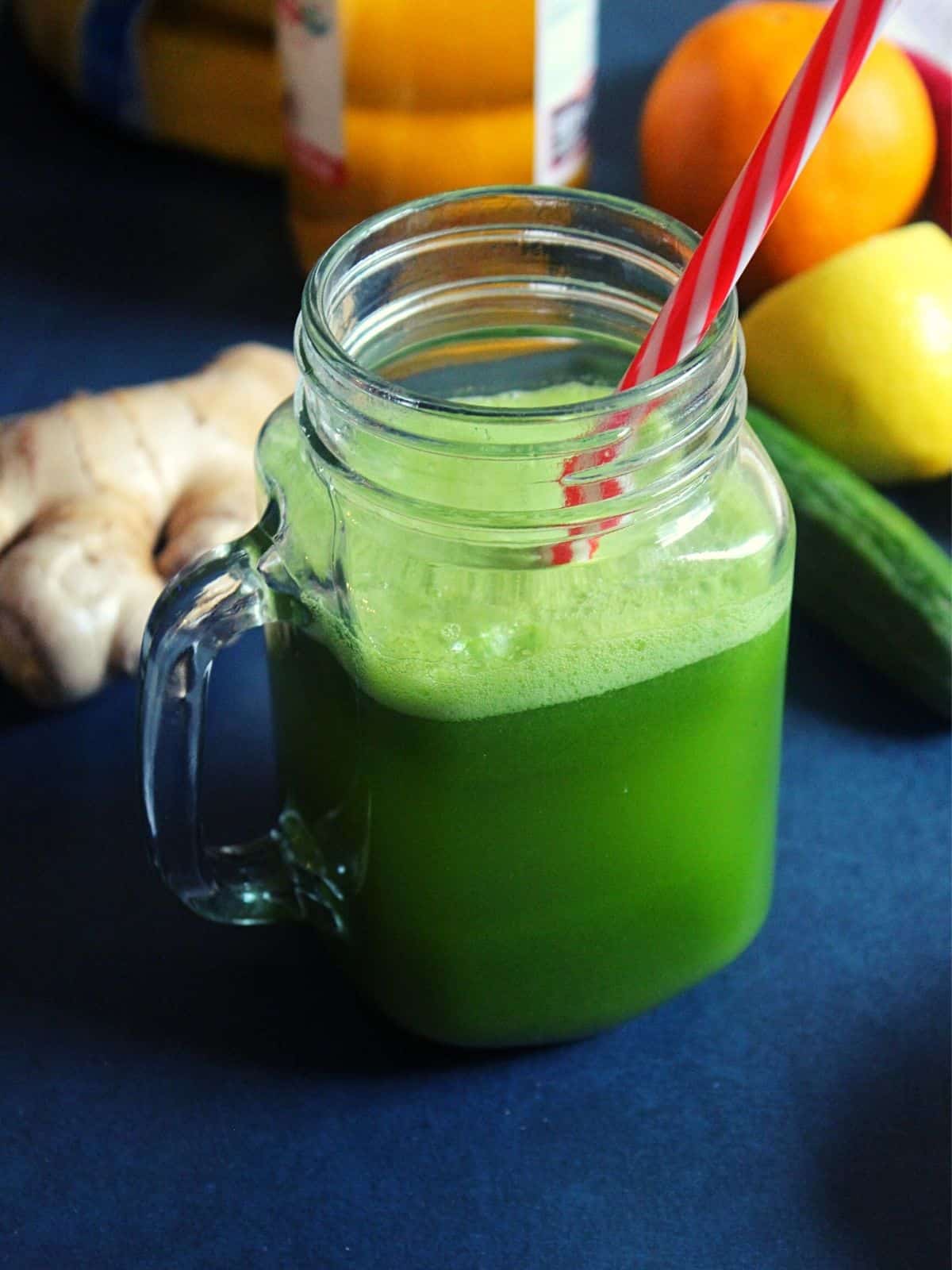 Jump to:
About the recipe
This is a simple green-colored best bedtime smoothie to lose weight. It also removes belly fat by using most green ingredients that aid in weight loss.
I am posting this article as I try to share as many weight loss recipes as possible to help my viewers choose any drink they prefer.
This is a power-packed smoothie, and not every smoothie is as helpful in losing weight as this smoothie does.
Some of the smoothies work well as a meal replacement, and some are good for giving energy.
Also, most smoothies are healthy if made without sugars but do not aid in watching weight.
Here, I am using some healthy substances such as cucumber, cilantro, and parsley which all work in removing the body fats or overall fats.
Also, adding along with them is apple cider vinegar to make a drinking smoothie to consume at night.
All the ingredients used in the smoothie are listed below, and additional components can be used.
I chose these ingredients to make the healthy nighttime smoothie or detox bedtime smoothie without the need to sieve before consuming and easy to drink directly.
Ingredients
Ginger: It is a commonly used ingredient while making teas and coffees as it gives warmth.
It is mainly used to make detox drinks and weight loss drinks as it consists of some of those properties and many medicinal properties.
Cucumber: It is a hydrating vegetable that helps in good digestion and is also known primarily for its weight loss capability. It is used in many detox water for weight loss.
Parsley and Cilantro: These herbs enhance the dishes, but there is more to them as they contain fat-cutting properties that give flavor to the drink and work well in aiming our weight goals.
Lemon: This is the most used vegetable in every drink that adds flavor and eases digestion, and here in this recipe helps remove toxins efficiently.
ACV: Apple cider vinegar has a fantastic ability to work for weight issues, and few are aware of this miracle vinegar.
This is readily available in stores and is used in detox water recipes for weight loss or drinks.
Turmeric: It helps to treat colds, coughs, and throat issues and has many medicinal properties to treat fat problems.
Honey: This is a sweetener and an excellent ingredient to add to this smoothie to reach its goals.
Water: Adding water is essential to give a consistency that can be thick to thin, as this smoothie is made to drink directly without straining.
Variations
Many ingredients can be added to modify the drink, such as celery, a delicious vegetable used in many weight loss recipes.
Celery should be washed well and chopped into pieces while blending the smoothie.
Celery has many benefits that aid in losing weight and works well in any bedtime smoothie.
Also, check other healthy recipes on the blog: oats weight loss smoothie, healthy overnight oats for weight loss, cumin water, etc...
Storage
Storing green drinks tends to lose their precious nutrients, vitamins, and minerals.
If required, make them a day before or early in the morning as it takes only a couple of minutes to make it quickly.
Chop off all the veggies, make the nighttime smoothie, pour it into a container, and store it in the fridge to consume at night.
However, making fresh and consuming is always better as drinking fresh juices or smoothies has their vitamins and minerals intact and helps give a good bedtime sleep.
Tips
Do not make unhealthy smoothies or high-fat smoothies to drink at night. Always try to make non-fat smoothies that do not contain fats in milk or yogurt.
Try to use a non-fat version of dairy products, or it is better to avoid them.
Always make green smoothies using green leafy veggies or fruits, which can help digestion and weight loss during bedtime.
Do not make smoothies that can deposit weight while sleeping.
I have made a green drink bedtime smoothie that works wonders during nighttime and can also help lose weight along with an excellent dietary lifestyle.
Just consume it before bedtime or make it during the daytime and store it in the fridge.
Consume the drink at night, which can help reduce the unwanted fats deposited.
This bedtime or nighttime smoothie is good to drink at any time of the day, but not every smoothie is good to drink at night.
If willing to drink it in the mornings or afternoons, feel free to consume it and follow other healthy habits.
Step-by-step procedure
peel and add ginger pieces to a blending juice jar.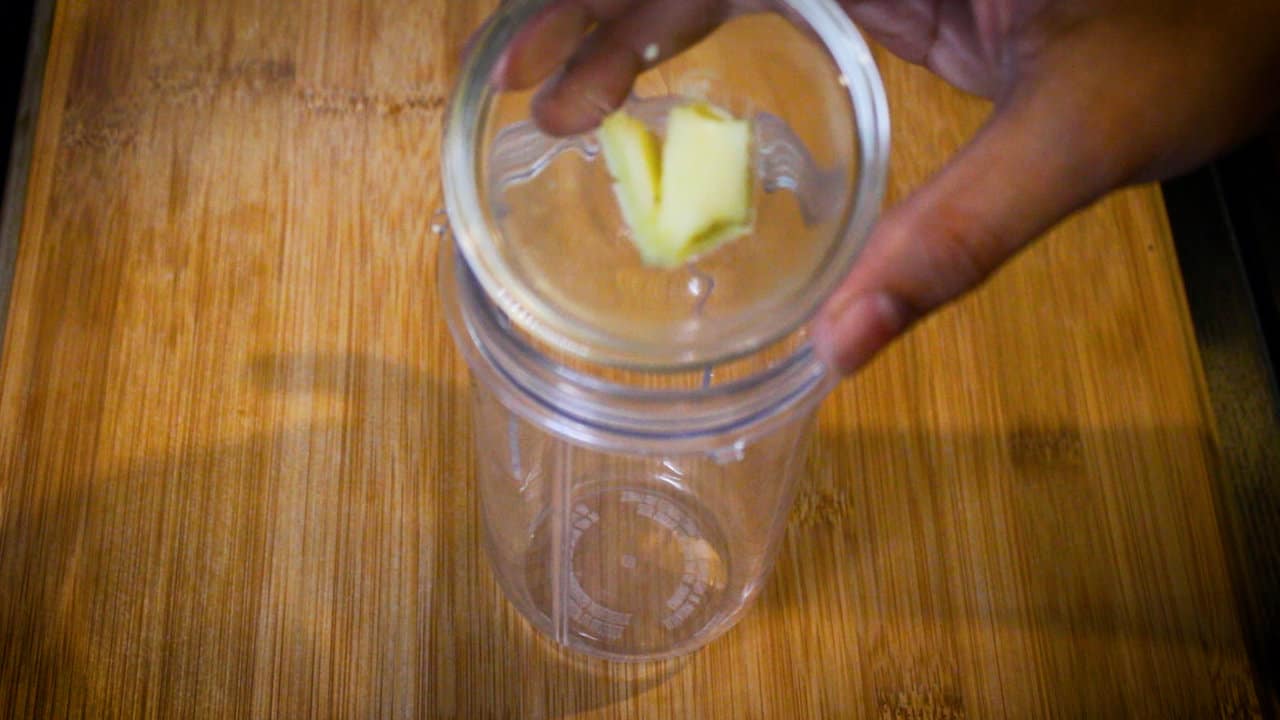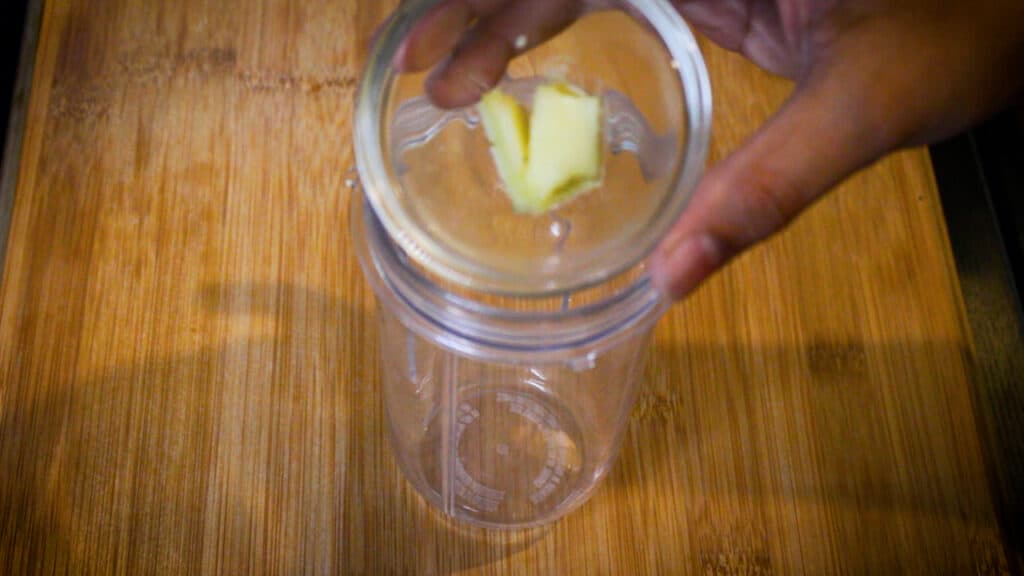 Chop a large cucumber or fresh baby cucumber into the blender. Also, add some parsley and cilantro leaves.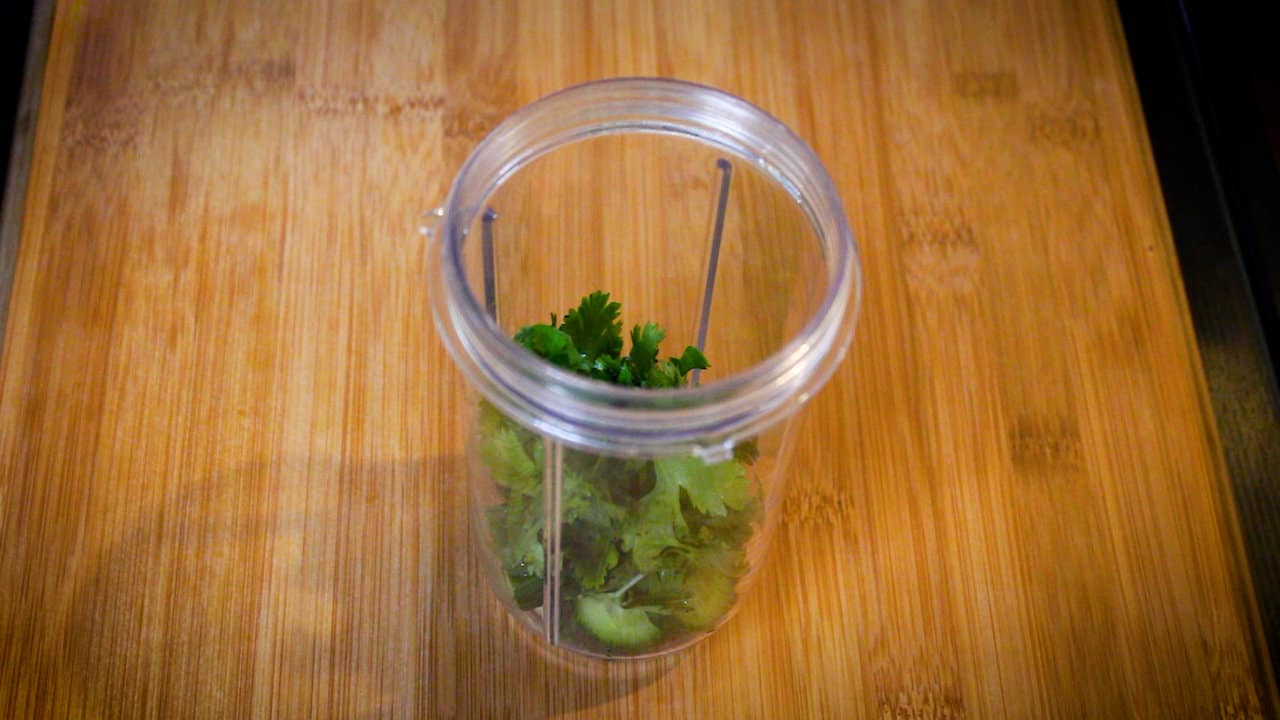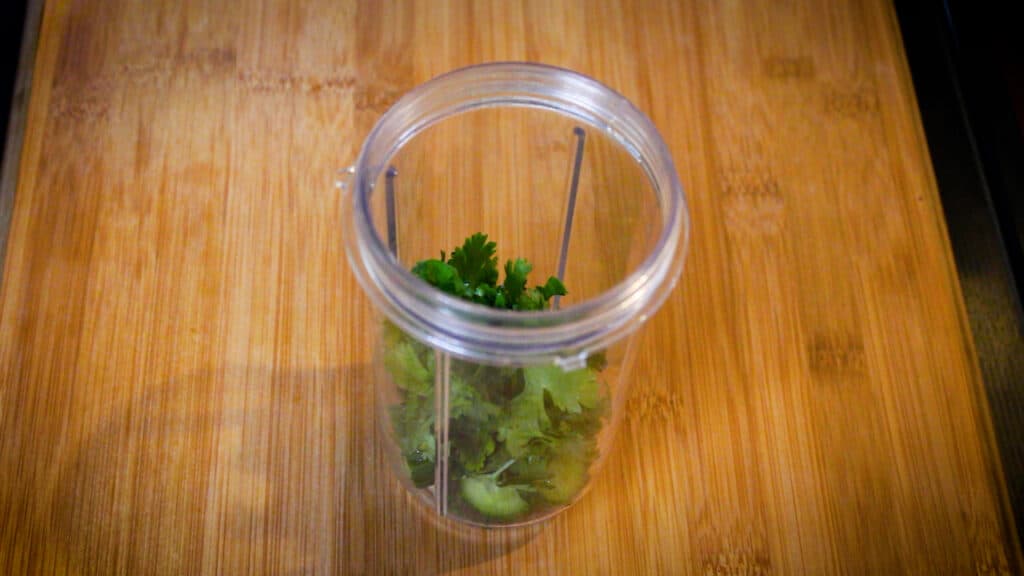 Add lemon extract or lime, too, if lemons are not handy, but preferably lemons are a good choice.

Also, add apple cider vinegar as it gives good results. Skip if not handy.
Add turmeric powder which is readily available in International stores.
Also, add honey as a sweetener to make it consumable.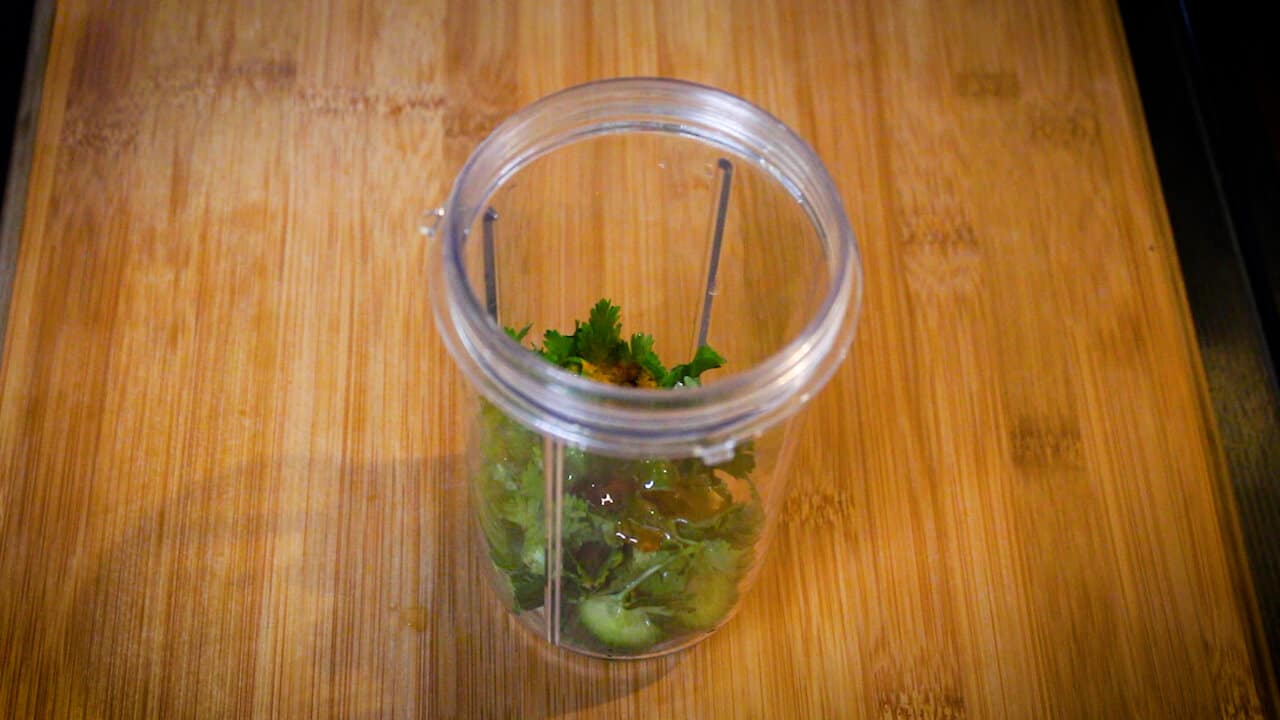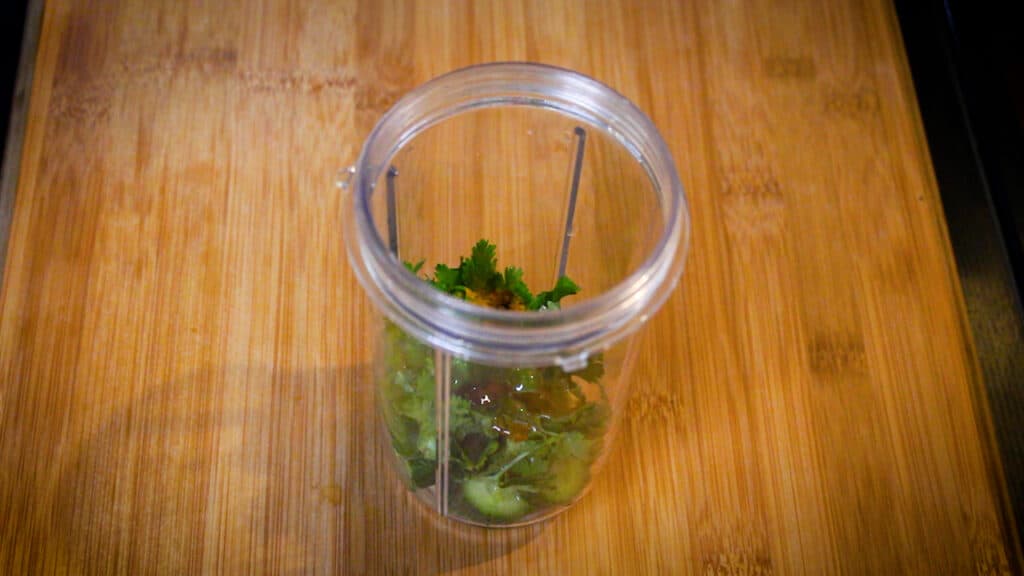 Add water as per the consistency required.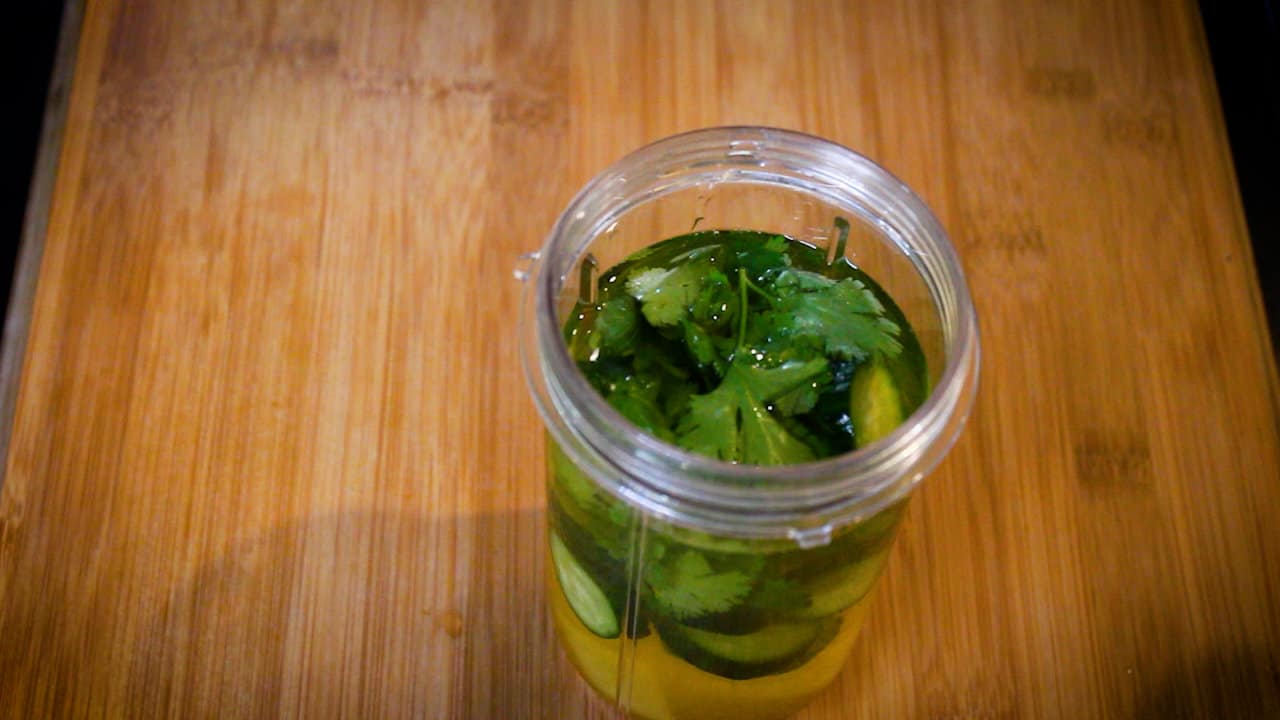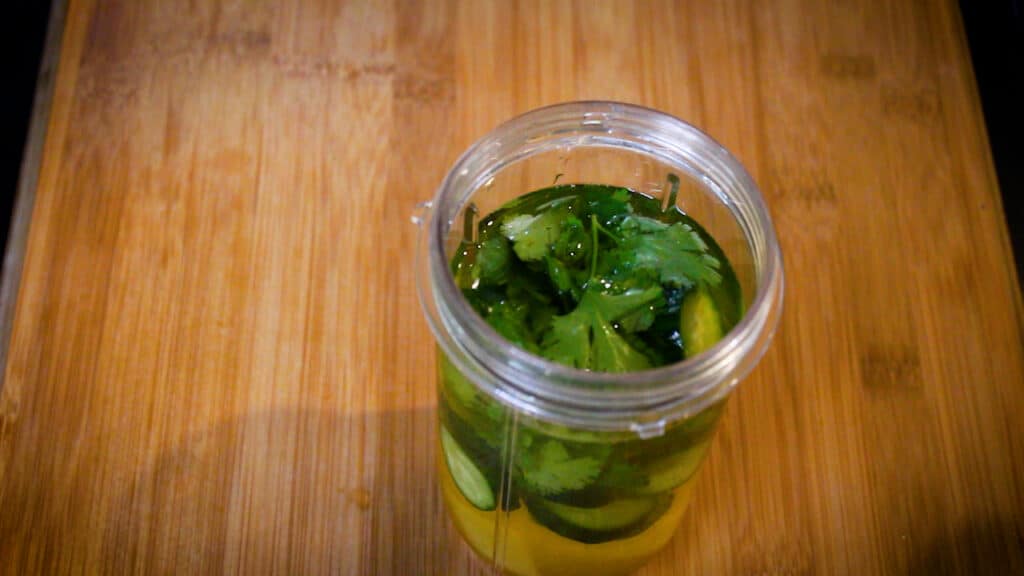 Close the lid, and blend the smoothie well for a minute or two until it is blended well.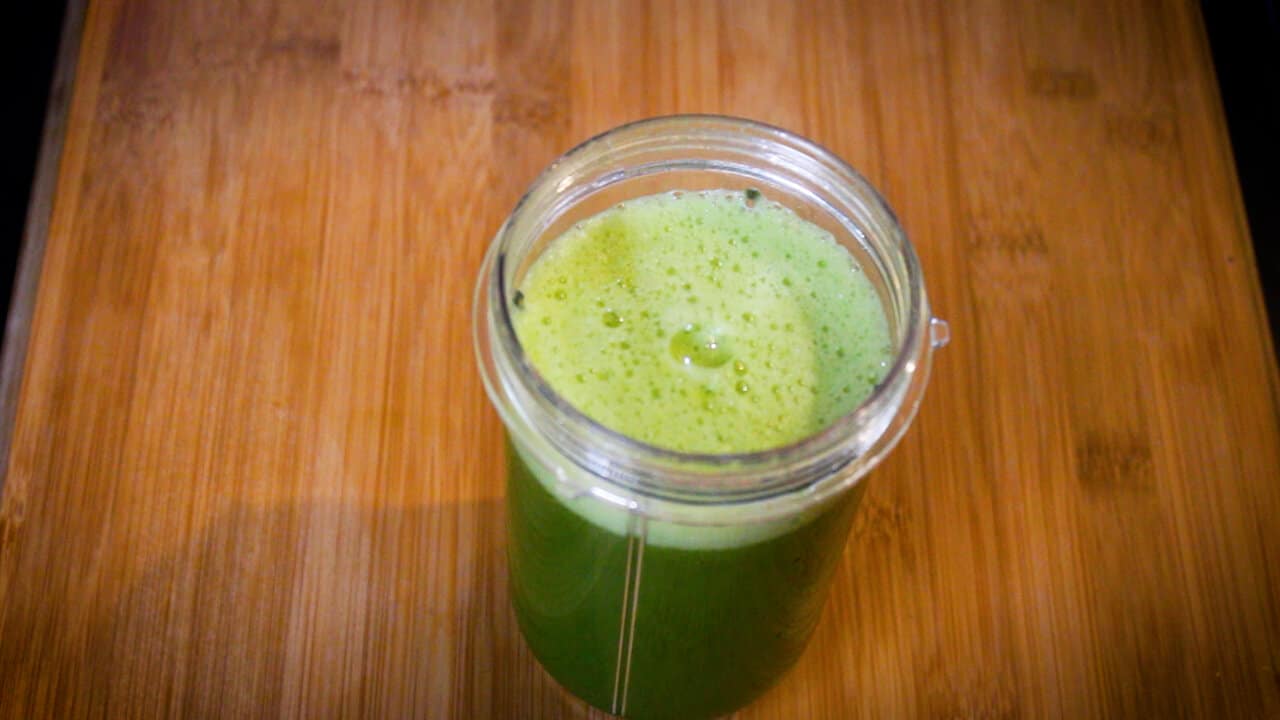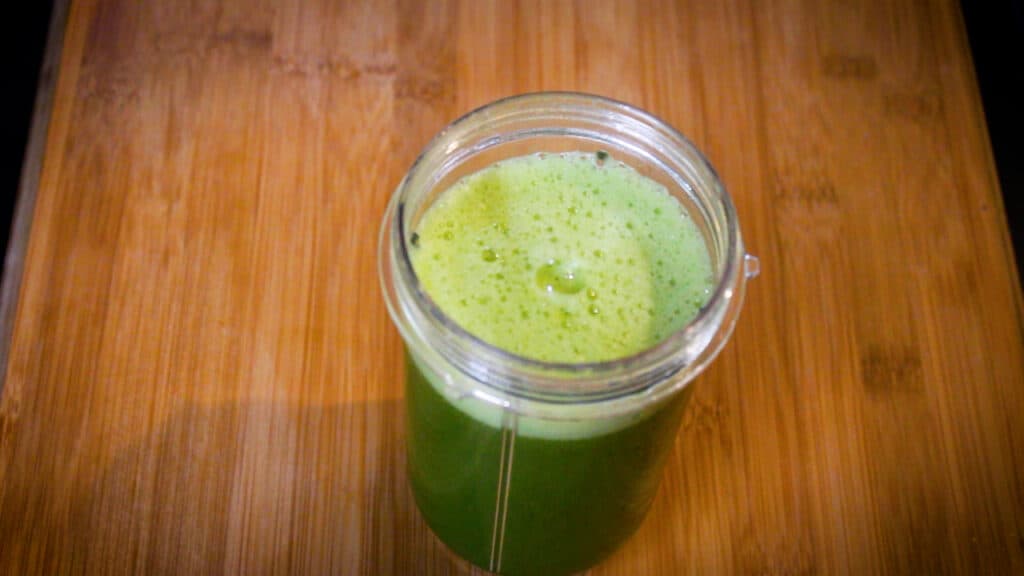 Pour and serve (do not strain the smoothie).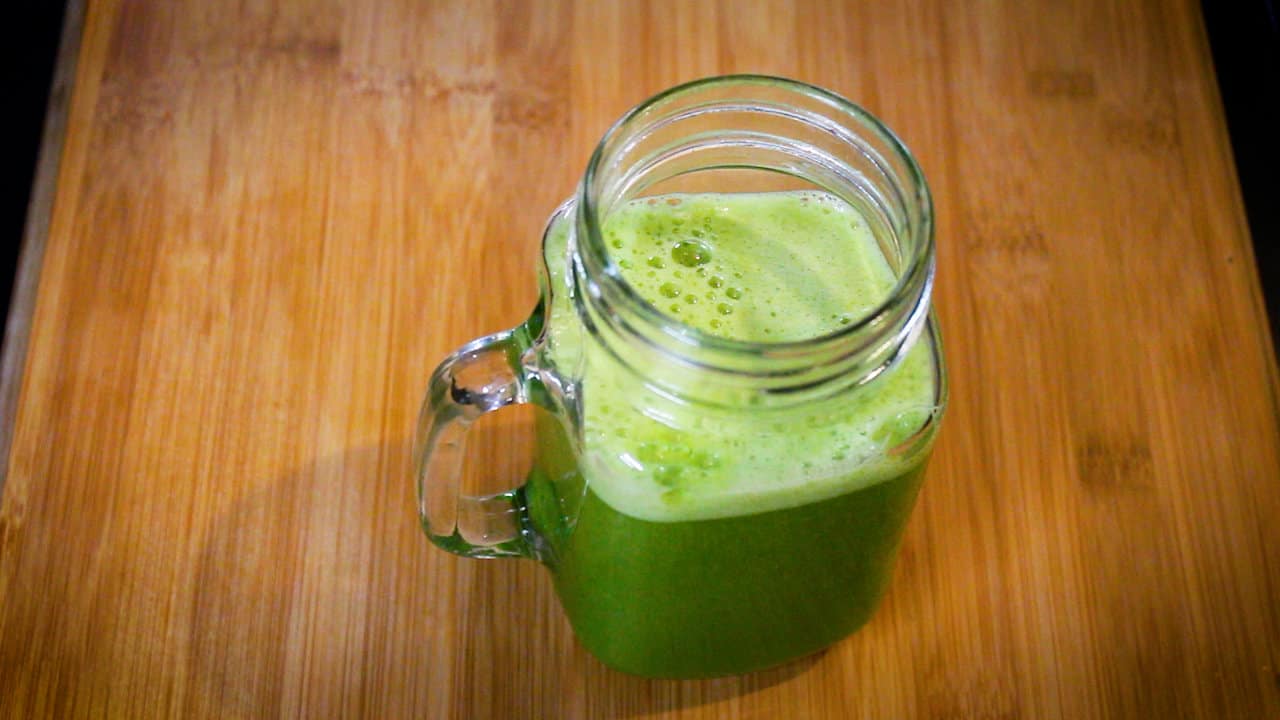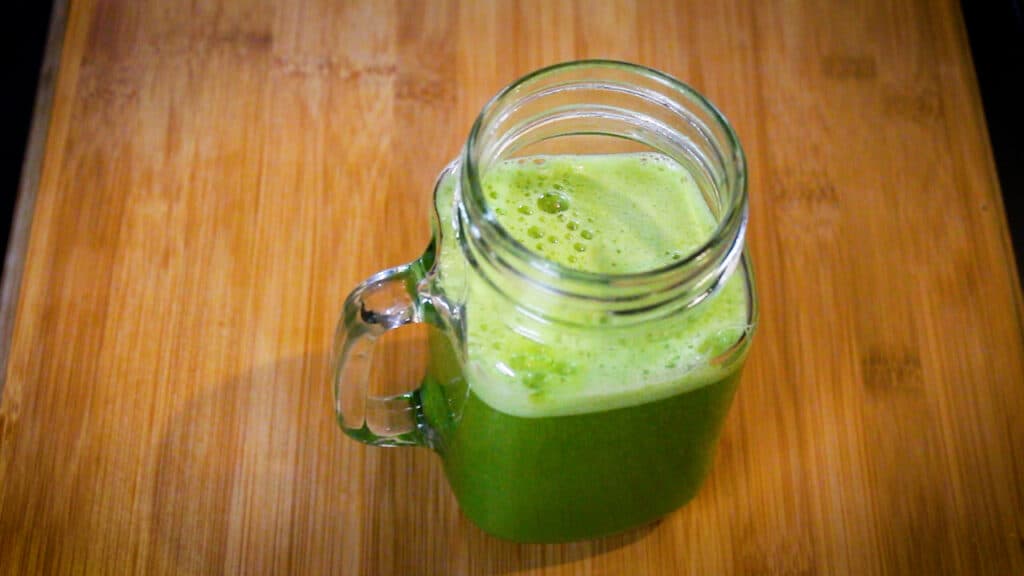 Consume the nighttime weight loss smoothie at night, which also helps you get better sleep.
Use a straw if the smoothie drink tastes sour, so it does not affect the teeth.
Recipe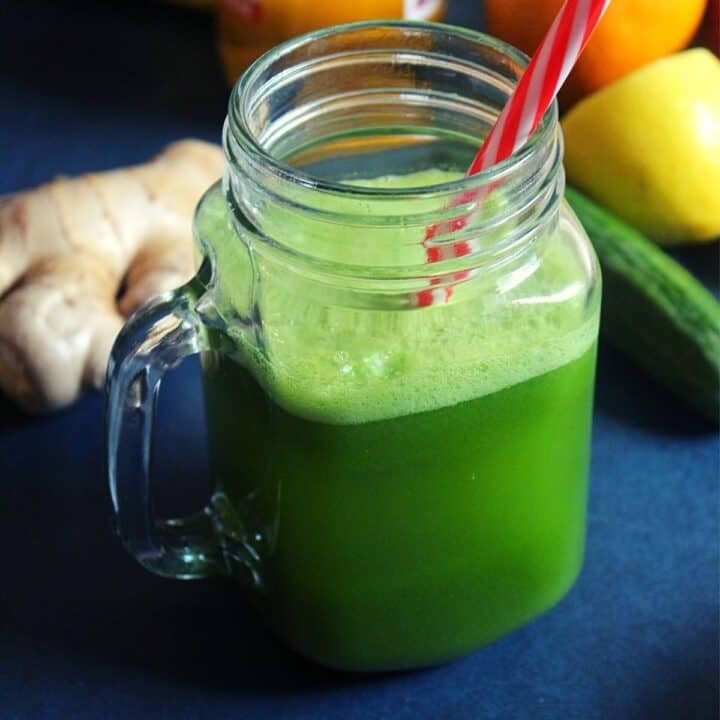 night time smoothie for weight loss
This is an easy bedtime green smoothie drink to help in losing weight .
Ingredients
2

small peeled ginger pieces

½

cup

cucumber pieces

2

tablespoon

parsley and cilantro leaves

½

teaspoon

lemon extract

1

tablespoon

acv

¼

turmeric

1

teaspoon

honey

1.5

cup

water
Instructions
add peeled ginger pieces.

add cucumber pieces.

add parsley and cilantro leaves.

add lemon extract.

also, add apple cider vinegar.

add turmeric powder.

add honey.

add water.

blend well for a minute.

Pour and serve (do not strain the smoothie).

Consume the nightime weight loss smoothie at night that helps sleep well and also achieve the set goals.
Nutrition
Nutrition Facts
night time smoothie for weight loss
Amount Per Serving
Calories 42
Calories from Fat 9
% Daily Value*
Fat 1g2%
Sodium 22mg1%
Potassium 163mg5%
Carbohydrates 10g3%
Protein 1g2%
Vitamin A 102IU2%
Vitamin C 3mg4%
Calcium 24mg2%
Iron 1mg6%
* Percent Daily Values are based on a 2000 calorie diet.
Faq
Can I drink any smoothie at night?
This particular smoothie works fine as it has no sugars and contains simple ingredients. Not all smoothies that contain heavy ingredients are good to drink at night. If a smoothie contains sugary substances and high-calorie foods, drink it at night and avoid them.
Which smoothie is good to drink at night or during bedtime?
Smoothies without sugars and made without high fats are suitable to drink at night.
Best time to drink a smoothie?
The best time to drink healthy smoothies is mornings, afternoons, snack time, or any time of the day as they keep us full and provide us with essential nutrients, but only some smoothies are good to take at night.
Recommended