Mango milkshake, one of the best drinks or a milkshake made with one of the best fruits available in summers here in Indian country and in several other countries where mangoes can be easily available.
Check out healthy drinks on the blog such as turmeric milk, strawberry juice, oreo milkshake, chocolate milkshake, badam milk, lassi recipe, falooda, strawberry milkshake, pineapple juice, beetroot juice, watermelon juice , kiwi juice etc...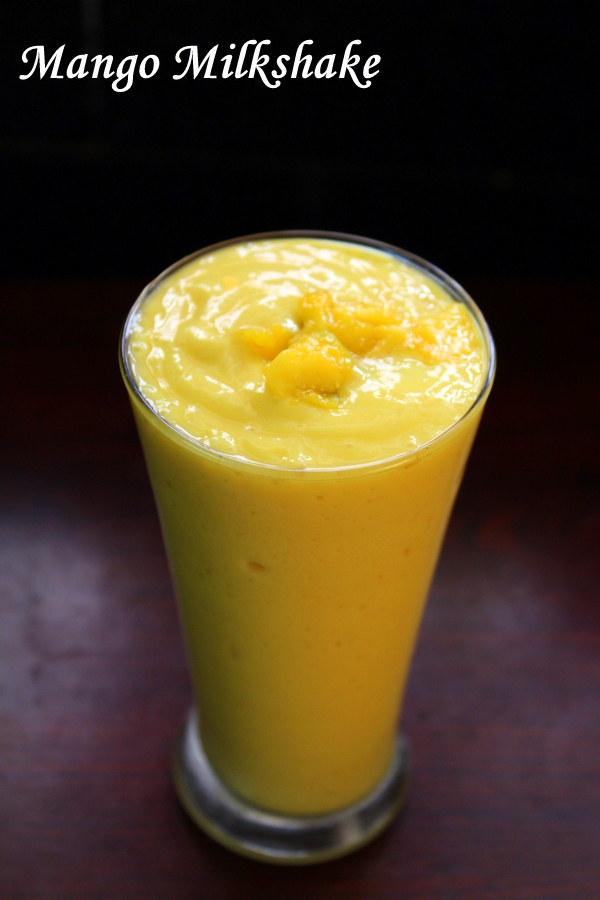 Mangoes are abundant in India mainly during the summer season and they are mostly ready to be sold in the month of mid April and the whole month of May.
How is Mango milkshake made:
It is a quick to do simple shake recipe made using mango cubes in milk and blending them well and it is the most quickest and simplest milkshake made in just few seconds and the most yummiest shake that can be made with very few ingredients.
Mango nostalgia:
Mangoes give us lots and lots of memories and make us nostalgic as we all have some strange stories attached with mangoes or plucking mangoes from our neighborhood or through an unknown place.
When I was a child I always used to wait for the mangoes to fall from trees and would run to grab them before anyone could get a hand on it.
Mangoes are loved by one and all and this is the season we always wait to make various mango recipes. I however managed to make a couple of mango recipes and hopefully shall try to update with every mango recipe possible as I continue writing blog posts.
Precautions to take while eating mangoes:
Mangoes definitely develop heat inside our body and since summers too bring in more heat due to rising temperatures, one should take great care before consuming them.
The best trick to get rid of the heat properties from the mangoes are to dip the mangoes in water for few hours and resting them in water for few hours before consuming can help in getting rid of the heat which mangoes bring in.
The mangoes should not be kept in water for a long time as the taste changes and only those mangoes should be dipped in water which are supposed to be consumed after some time.
If all the mangoes which are not supposed to be eaten are placed in water and not consumed then the mango taste spoils completely.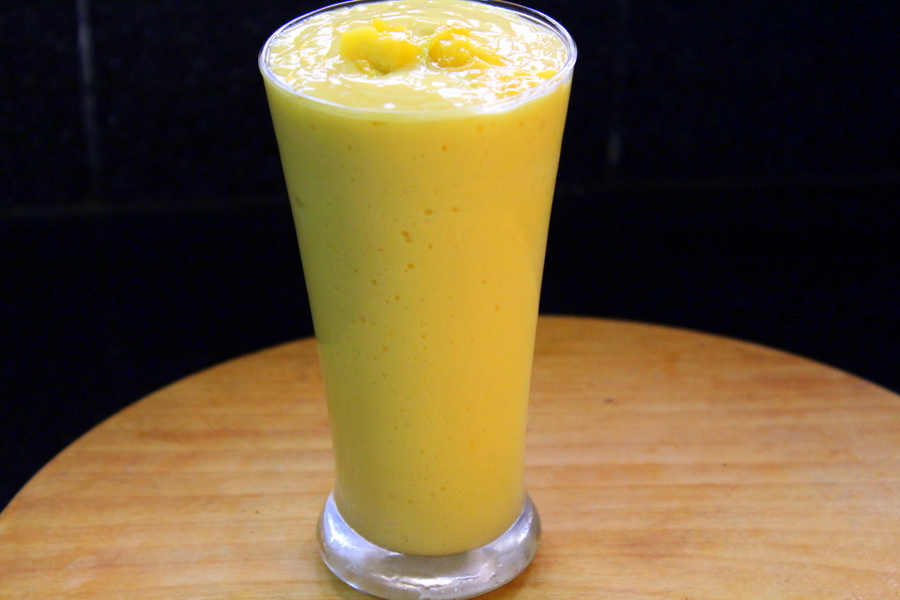 Benefits of eating mangoes:
Mangoes are rich in vitamins, nutrients and minerals and they are a rich source of vitamin A and vitamin C.
If one wants to look good and would love to increase the look on their skin with fresh glowing properties then including mangoes is a must in their diet regularly.
Mangoes are said to help in aiding various heart diseases and also is said to reduce the risk of cancer in human beings.
Mangoes are good source of Iron and people who have iron deficiency should eat mangoes and become healthy.
Mangoes on the whole are very beneficial to our health and they have more benefits than mentioned above.
How to choose mangoes before buying:
Mangoes nowadays are ripen using chemicals and one should be very careful and buy only those mangoes that are chemical free and are fully organic and should be riped traditionally using grass.
The skin should be perfectly yellow in color and not green on the outside before buying ripe mangoes. If it is slighlty greenish then there are chances that the mango is less sweeter and could also taste sour.
I have tried to post raw mango recipes as well along with ripe mango recipes and would love to add more and more in the future articles.
How to make mango milkshake recipe:
Recipe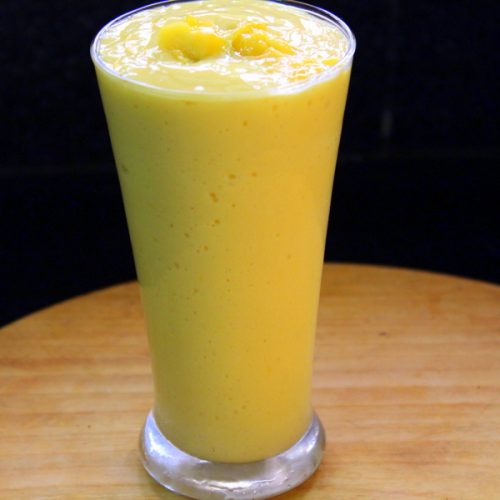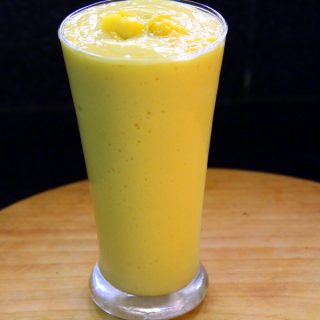 mango milkshake recipe, mango shake recipe
Mango milkshake made using milk and without ice cream.
Ingredients
1

ripe mango

(peeled and cut the flesh into small cubes)

handful of ice cubes

2

tablespoon

sugar / as per requirement

1

large glass of milk

(milk boiled and chilled)
Instructions
Take a blending jar or a juice jar.

Add the mango slices into the jar.

Add some ice cubes.

Add sugar as per the sweetness preferred.

Add boiled and chilled milk into it.

Close the lid.

Blend the shake well for 2-3 minutes.

Take serving glasses and pour the shake into the glasses.

They can be garnished with some very small mango slices or sliced dry fruits or if you would prefer ice cream then garnish with vanilla ice cream or mango ice cream.
Notes
 This milkshake is without ice cream and if one prefers to make this shake with ice cream then just add a scoop of vanilla ice cream or mango ice cream into the jar before blending.
 If the consistency of the shake is thick then adding some more milk and blending again can give us the preferred consistency.
 The consistency can become thick if more mango slices are added therefore one should take care of the quantity of mango slices added during blending.
 Never increase the quantity of mangoes and do not add less milk and doing so makes the shake into a thick puree. Therefore, add mangoes and milk carefully and adjust sugar accordingly.
Nutrition
Nutrition Facts
mango milkshake recipe, mango shake recipe
Amount Per Serving
Calories 250
* Percent Daily Values are based on a 2000 calorie diet.