Mutton Liver fry is fried in very less amount of spices mainly pepper and liver is one of the best portions of the lamb.
Check out some more Mutton Recipes:
This recipe is quite simple but it's  yummy and delicious that one cannot resist to have more of it. It goes well with both roti and rice.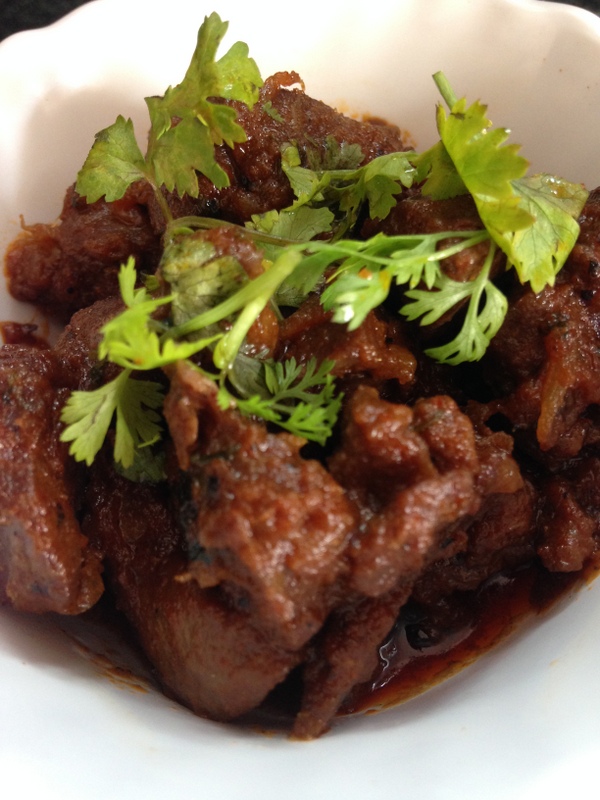 It is also a healthy dish as lamb liver is very good for health and mutton liver benefits are plenty such as lamb liver is high in Vitamin A and includes ingestion of good quality protein..  It is good for increasing haemoglobin  levels in blood and many more.
                We usually refer to mutton liver recipe in Hyderabad as kaleji ka salan and hope this recipe of mine is liked by my readers…
Mutton Liver is very soft in texture and slippery but this portion of the lamb is one of my favorites as it is healthy too. Making mutton liver fry mainly with pepper fry gives the best flavor . It can also be used to make liver curry.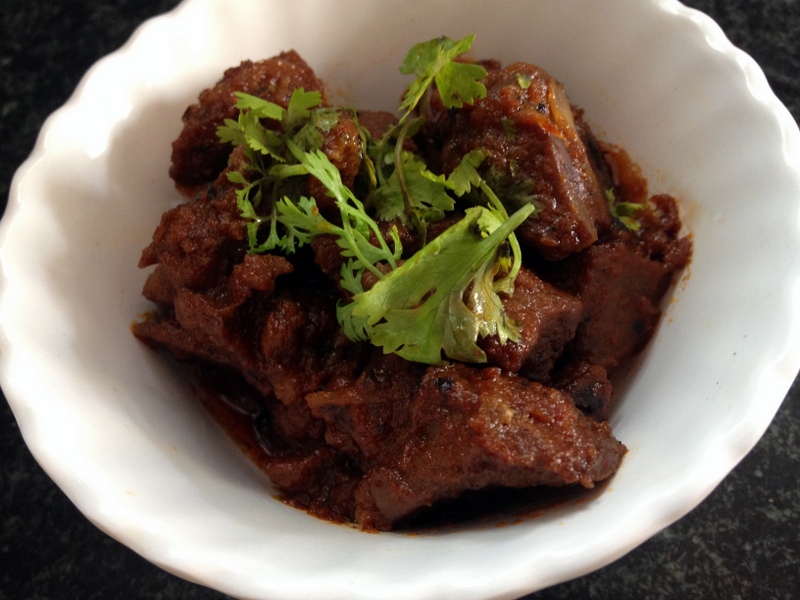 One can stir fry the liver but, I feel doing so does not help the liver in cooking from inside and therefore, in this recipe I have pressure cooked the liver with spices.
How To Make Mutton Liver Fry Recipe Below:
Mutton Liver Fry Recipe
Easy mutton liver fry recipe mainly fried with pepper ...
Ingredients
250 gms mutton liver washed well
1 tbsp oil
3 medium sized onions finely sliced
salt to taste
1 tsp red chilli powder
¼ tsp turmeric powder
1 tsp black pepper powder
½ cup water
1 tbsp coriander leaves for garnishing
Instructions
In a pressure cooker, add oil and heat it.
Add sliced onions and cook till slight brown in color.
Add mutton liver into it and roast it well until color is changed.
Add salt as per taste, add red chilli powder, turmeric powder and mix well.
Add little water and pressure cook for about 5-6 whistles.
Reduce the steam, add black pepper powder and coriander leaves.
Cook on sim flame for about two minutes.
If there is water remaining cook until water is absorbed.
Mutton liver fry is ready!!!
Notes
1. If there is any water remaining then frying of the mutton liver until all the water is absorbed is a must and only liver pieces should be left...
2.Adding too much of water while pressure cooking does not give the fried flavor and hence make sure little water is added.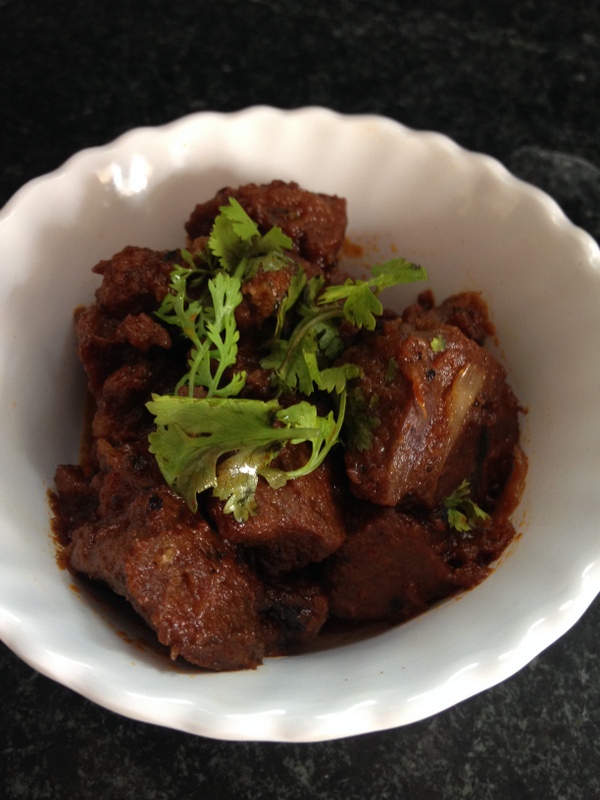 Enter email address, Subscribe and get the latest recipes in your inbox