Amla juice, a drink made using amla which is the Indian gooseberry blended well and diluted to make it into a juice.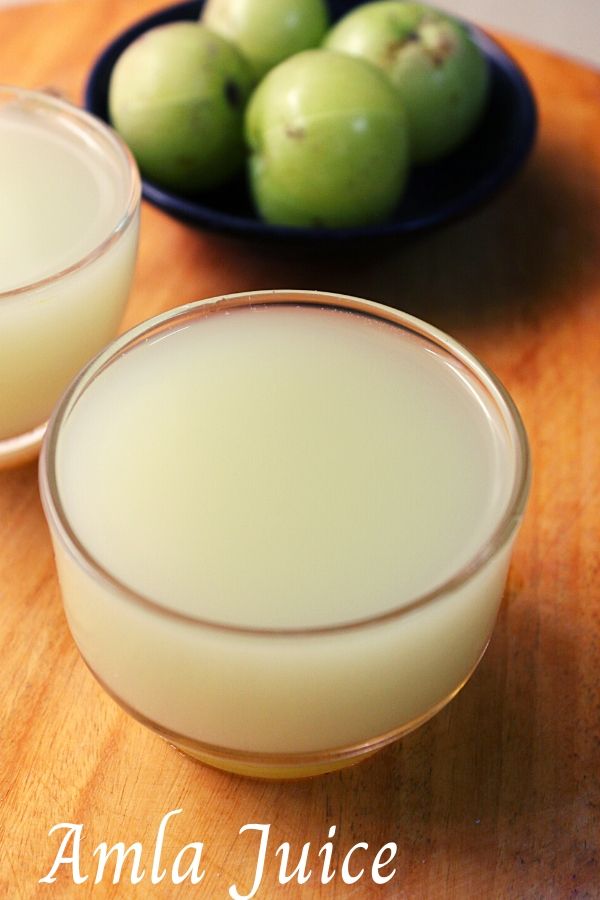 What is Indian Gooseberry?
Indian Gooseberry is a small light green ball shaped fruit which is commonly called as usirikaya in telugu and nellikai in Tamil...
It is derived from the Sanskrit word 'amalaki' and is called as 'Amla' in hindi.
It tastes sour and tangy but it has got the highest health benefits which benefits human health and hair and enhances beauty.
There are many healthy juices that works wonders for the body such as cucumber juice, kiwi juice, aloe vera juice, turmeric milk, turmeric tea, turmeric water, masala chai , ginger tea etc...which all act as good home made natural drinks for our body.
How does amla benefit the humans?
Amla or gooseberry has got many health benefits and below I would be listing down a few benefits which totally can change the opinion of the rarely used fruit which indeed is a powerhouse of good health.
It has got high amounts of Vitamin C.
Usually, to have lots of Vitamin C, we only use oranges to receive that vitamin but the fact is Amla has the highest amount of the Vitamin C than oranges.
It can widely help in losing weight and cutting down the body fat.
Amla juice can bring a glow to the skin and enhance the beauty of the skin.
Usage of amla to the hair by making its oil helps in hair growth, it can also prevent greying of hair, stops hair loss and nourishes the hair in every way by making them smooth and shiny.
In terms of health, it builds immunity, helps in fat cutting.
It is widely known to improve eye sight and vision.
If suffering from digestion and constipation, the juice of amla helps in reducing the symptoms if drinking it on an empty stomach regularly.
It is best known to treat home remedies such as cold, cough and flu.
In summers, the juice acts as a great coolant to our body.
There are many more benefits which are not proven but it is said to act as an anti inflammatory fruit, prevents diseases such as cancer etc...
Avoiding using the fruit if suffering from acidity since it has Vitamin C, it is acidic in nature and may cause acidity if taken without proper medical advise.
Since Amla is useful in many ways, I would like to highlight not only the juice but also how the oil too can be made below.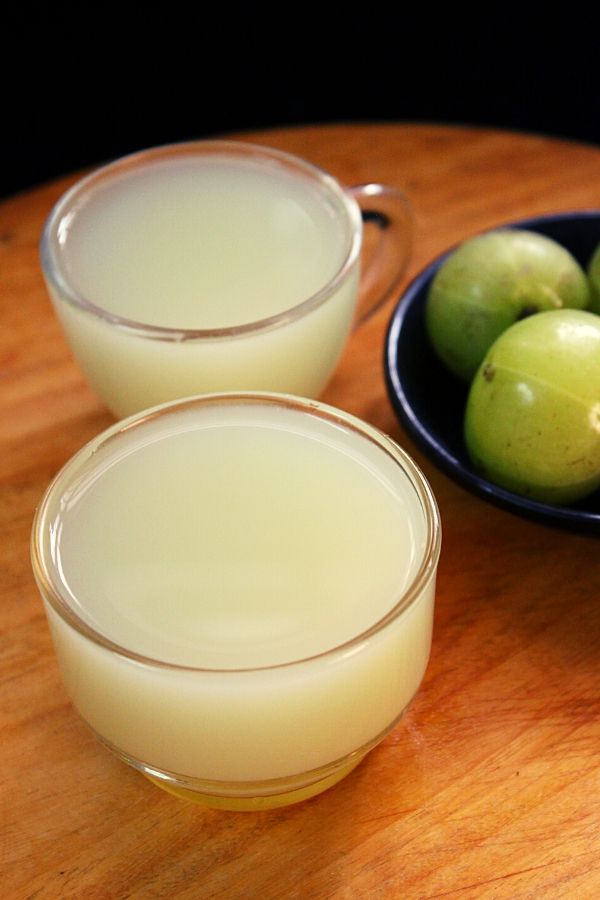 How to make the amla oil?
Heat coconut oil or any oil used to apply for hair. Just cut the Amla into two halves and de seed the fruit or add the whole amla into the heated oil and let the amla juices totally get absorbed by the oil.
This might take around 20 minutes on low flame.
After cooling, the oil can be strained and then stored in a bottle which can be applied for the hair.
Amla acts as a miracle ingredient for hair by preventing dandruff, pre mature greying, promotes hair growth, acts as deep conditioner etc...
Not only oil but drinking Gooseberry juice too acts internally for a healthy hair.
When is the time to buy Amla?
Amla in India is typically available for quite less time and it is mostly available around the time of Diwali or during those season.
It is however, available for a short period of time.
Since it is less available, it is better to make use of the fruit in many ways in short time.
Below are the ways on how to use the fruit?
To make use of amla through out the year, just make a pickle which is a common pickle in south indian cuisine made out of the fruit, store and use it until its next availability.
Also make amla murabba, a common sweet in north indian food or can be called as sweet candy, make it and store it for its long time usage.
The murabba can be eaten when ever required.
These are the two ways which help in storing the fruit for a long time.
All the above ways are edible ways of using amla.
To help in weight loss intake of amla juice is highly beneficial.
Best time to use Gooseberry Juice:
The best time to drink the juice is always on an empty stomach thrice or four times a week and not daily as it tastes very tangy and sour.
Therefore, in this post, I have made the recipe that is consumable and tastes slightly sweeter due to honey.
The recipe is very simple and just requires few simple steps to make it.
Check out the recipe procedure below:
How to make amla juice or nellikai juice: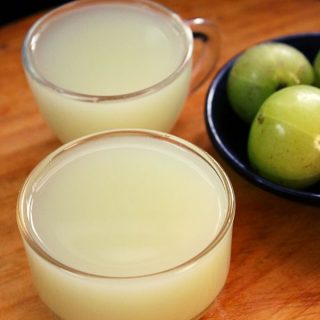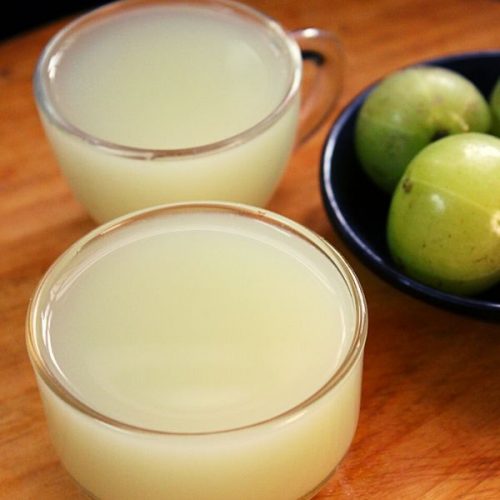 amla juice recipe, nellikai juice ( Indian Gooseberry)
A quickly and healthy juice made using gooseberry.
Ingredients  
1

cup

Amla

(Indian Gooseberry)

½

cup

water

2

tbsp

honey

salt

(optional)
Instructions 
Method 1:
Cut the amla into small pieces and discard the seeds of the amla.

Transfer the cut pieces of amla into a blending jar.

Add water and blend the pieces finely into a juice.

Pour the juice into glasses.

Add salt as well if needed for taste.
Method 2:
Cut the pieces and blend the pieces without seeds to make a fine paste.

Add a tablespoon of paste into a glass, add required water, add honey, stir well.

Drink it more than thrice a week for better results on losing weight, hair strengthening etc.

Best when taken on an empty stomach if there is no issue of acidity.
Nutrition
Nutrition Facts
amla juice recipe, nellikai juice ( Indian Gooseberry)
Amount Per Serving
Calories 132
Calories from Fat 9
% Daily Value*
Fat 1g2%
Sodium 10mg0%
Potassium 266mg8%
Carbohydrates 34g11%
Protein 1g2%
Vitamin C 710mg861%
Calcium 59mg6%
Iron 1mg6%
* Percent Daily Values are based on a 2000 calorie diet.
WANT TO WATCH VIDEO RECIPES?
SUBSCRIBE US ON YOUTUBE