Chikoo Milkshake or chickoo milkshake is a quick shake made with sapota and milk and is a very yummy beverage that goes perfectly in summers or during normal times. This chikoo is called by various names sometimes sapodilla too and is a small ball-shaped brown in colour.
Several other juice recipes or dessert recipes or drinks to be tried on the blog are apple juice, pineapple juice , strawberry milkshake. It is good to be eaten when it is ripe.
The skin of the fruit needs to be peeled and deseeded before having it. It has 2-3 seeds inside it which need to be discarded before eating it.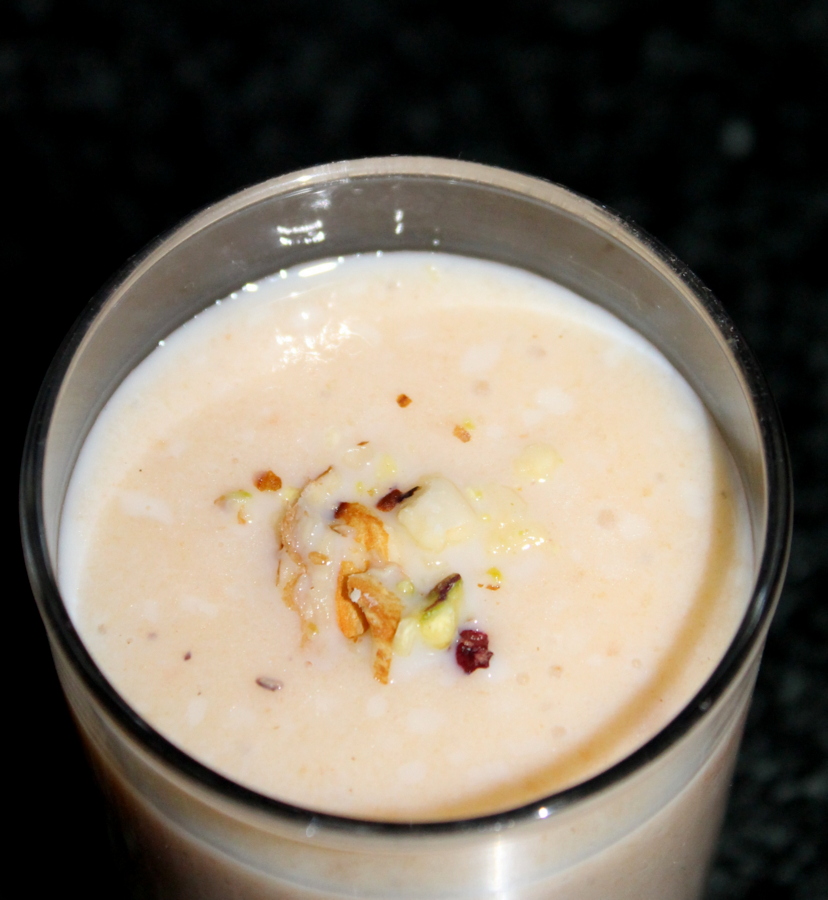 Chikoo is not perfect for eating or making juice or milkshake when it is not ripe and when it is hard from inside as it is less sugary when it is unripe. The sugar content of the fruit is perfect when it is ripe inside.
The chickoo has many many health benefits for hair and skin as well.
This fruit is easily available in India and many parts of the world. The juice of this fruit or the milkshake made is super tasty and quite filling.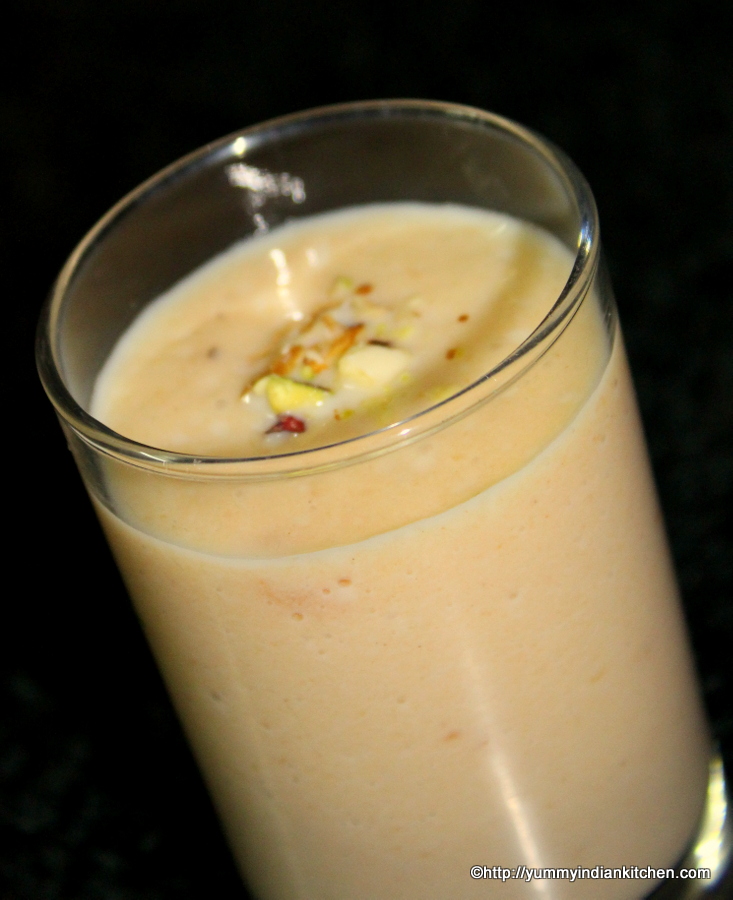 This ripe chikoo fruit has got high sugar content and hence may not be good to be eaten for diabetic patients.
This fruit is a good option to be given to infants after 7-8 months by mashing it and feeding them.
When selecting chikoos one must check to see whether they are brown and soft from outside.
To know whether the fruit is ripe or unripe, just pressing the fruit with fingers is enough and if one finds the fruit soft in pressing, it indicates that the fruit is ripe and if it is hard in pressing then the fruit is not ripe.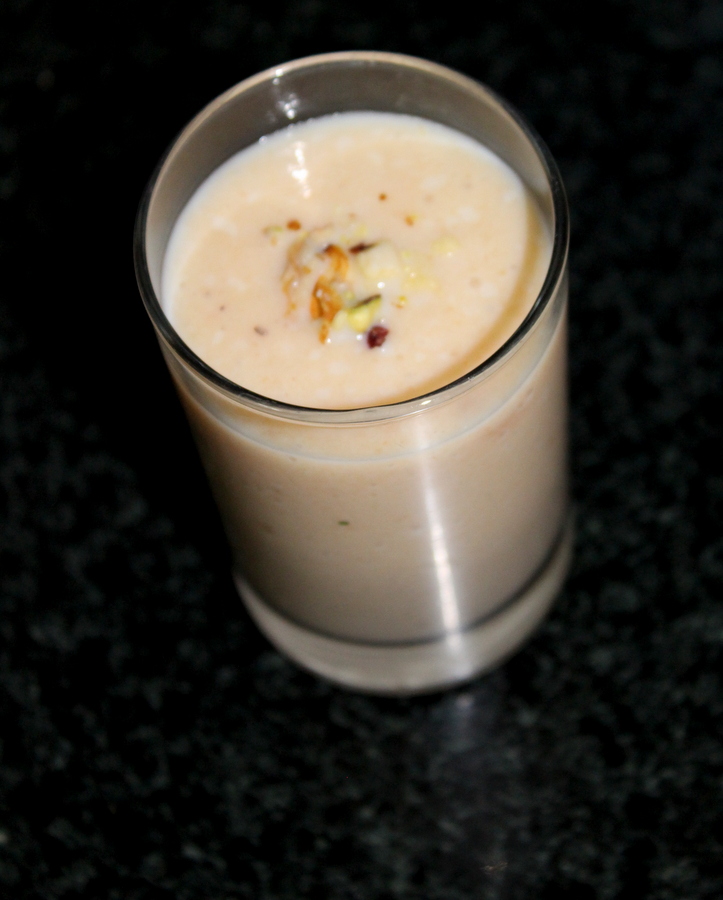 If we are planning to eat them immediately then buy ripe fruits but if one is planning to eat after 3-4 days then buy hard one's and place in room temperature for 2-3 days to ripe them.
After much discussion about the nature of the fruit I can't wait to make its milkshake and share it with my readers....
Let us learn how to make the wonderful and delicious chikoo milkshake from this wonder fruit.
Make sure to select a matured chickoo to make chikoo milkshake.
How to make chikoo milkshake recipe:
Recipe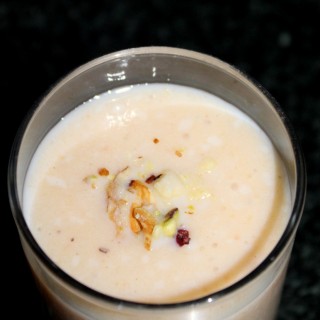 Chikoo Milkshake Recipe, Sapota Juice
A delicious sapota fruit milkshake made with milk, blended and served chilled...
Ingredients
10-12

ripe and soft sapota/chikoo

2

glasses of milk boiled and chilled

sugar 3-4 tbsp/as per sweetness

4-5

ice cubes
Instructions
Firstly, peel the sapota well and remove the seeds from inside the fruit.

Add the peeled sapota into the blender.

Add in chilled milk into it.

Add sugar as required.

Add ice cubes.

Blend all the ingredients for a minute or two until a smooth shake is obtained.

Take a glass and pour in the blended milkshake.

Garnish with chikoo pieces/ice cream/chopped dry fruits.

Serve chilled....
Notes
1.The milk added could be a full fat milk or full cream milk as this kind of milk gives a very delicious taste to the milkshake.
2.One can also top it up with a scoop of vanilla ice cream or any ice cream of preferred flavor.
2.If this milkshake is made for kids then adding chocolate powder while blending would be recommended as kids would love the color and finish off the drink.
Nutrition
Nutrition Facts
Chikoo Milkshake Recipe, Sapota Juice
Amount Per Serving
Calories 320
* Percent Daily Values are based on a 2000 calorie diet.