Tired of making pancakes from scratch at home? Do not worry! We have a list of recipes with pancake mix to make various dishes, from baking to cooking to frying, in no time.
The pancake mix, a store-bought ready-to-make mix, is the best way to dish up some delicious recipes for kids and young ones.
They are also an excellent choice for a quick breakfast and someone who may not know cooking from scratch.
This post will cover some fantastic recipes bloggers who have put in so much effort to make these recipes and bring them to their readers.
We have tried to bring you some of the popular ways of making them all in one single post to make the readers an easy to find them all in one place.
Check them out below as you scroll and keep reading about various unique ways of trying the pancake mix.
Suggested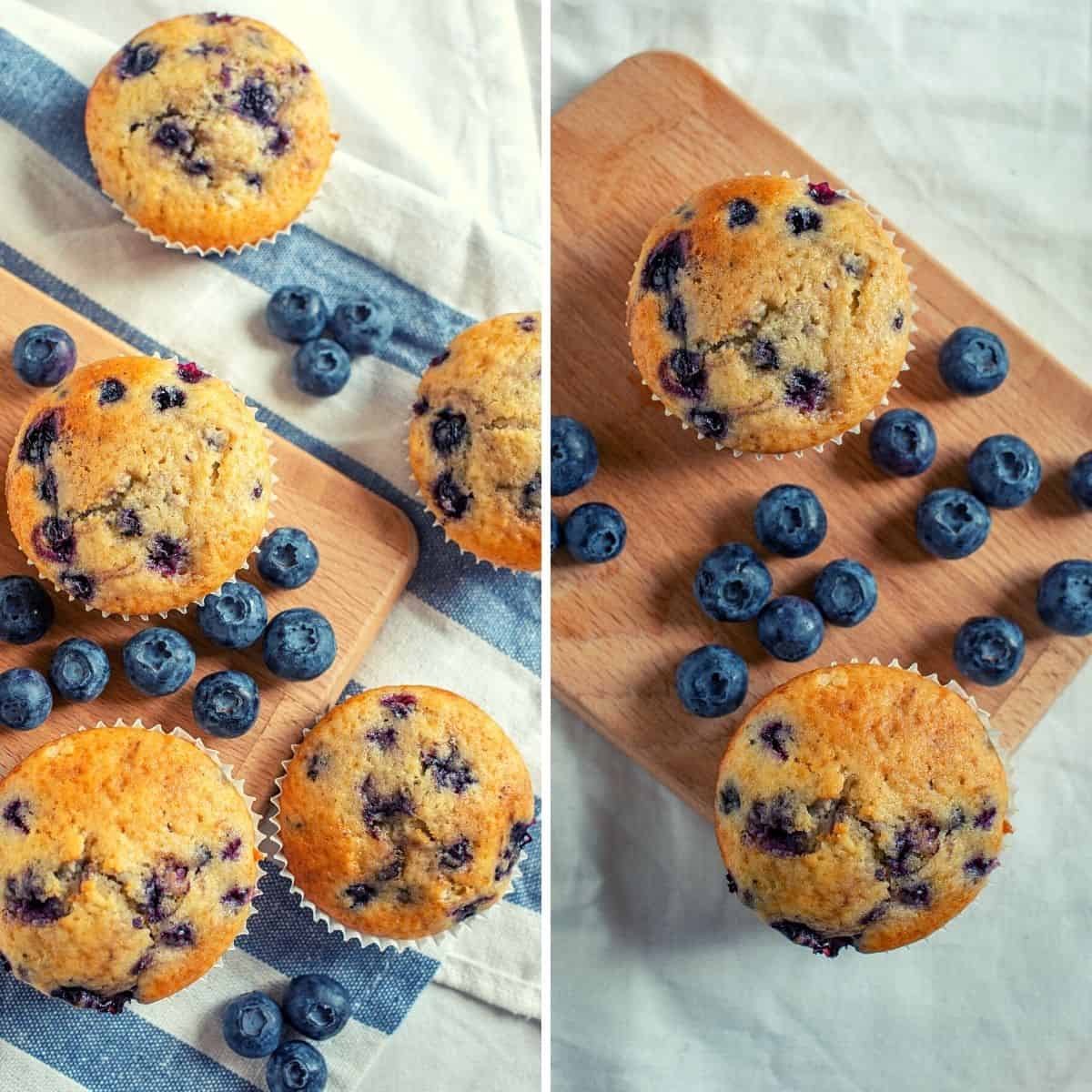 Jump to:
What exactly is a pancake mix?
It is a simple, ready-to-make powder mix of all pancake ingredients made into the dried form and packed to make pancakes, but this post comes in handy to try out several other recipes, not just pancakes.
The pancake mix can make cakes, scones, poppers, biscuits, doughnuts, muffins, and many more...
It is a mix of flour, salt and sugar, baking powder, and other leavening agents mixed and made in dry form as a ready-to-make pancake mix.
It is a dry flour and looks similar to flour but consists of all the ingredients needed to make a pancake batter.
Adding additional ingredients, such as milk or water, eggs, butter, vanilla extract, etc., to enhance their taste is a personal choice.
Some pancake mixes contain even these ingredients in dried form.
There is also a unique buttermilk pancake mix available in boxes to make different recipes from it as well.
We can add just milk most of the time or water to the mixture and make the batter ready to make pancakes, muffins, cookies, cakes, crackers, waffles, crepes, dumplings, etc...
The rest of the ingredients are readily added and made as flour mixed before packing it.
Flour is just plain and needs some dry ingredients to mix in it if you are making pancakes from scratch, but the instant pancake mix does all the work as it has readily added all the dry ingredients for you.
This comes in handy when we need to make something for a morning breakfast or as an evening snack.
How to store the mix?
Pancake mix powder made into the batter: If you have made pancakes and are worried about the leftover batter, do not worry and store that batter in the refrigerator for another 2 to 3 days.
Pancake mix box opened: If you want to store the opened pancake mix, it is better to transfer the pancake mix powder to an airtight container or sealed container to increase its shelf life.
No need to store the pancake mix in the refrigerator; just store it away from light in an airtight container in your pantry or at room temperature.
The leavening ingredients lose their shelf life if kept open; therefore, it is very necessary to seal the powder tightly to keep the mix fresh for a long time.
The shelf life can remain for at least 2 to 3 years, and even if the date expires, just add a little baking powder and baking soda and check if the pancakes are coming out perfectly or not.
If they do not come right, it's time to discard the mix and get a fresh mix.
How to use the pancake mix?
The boxed pancake mix is in powdered form, and all we need is some milk, buttermilk, or water to make the batter.
Additional ingredients to add to the batter include spices such as cinnamon or nutmeg, nuts or vanilla extract or almond extract, etc...
Make any dish you like, top it with your favorite toppings, and enjoy your dishes; check out some recipes to make with pancake mix below.
Recipes with pancake mix below
1. Pancake Muffins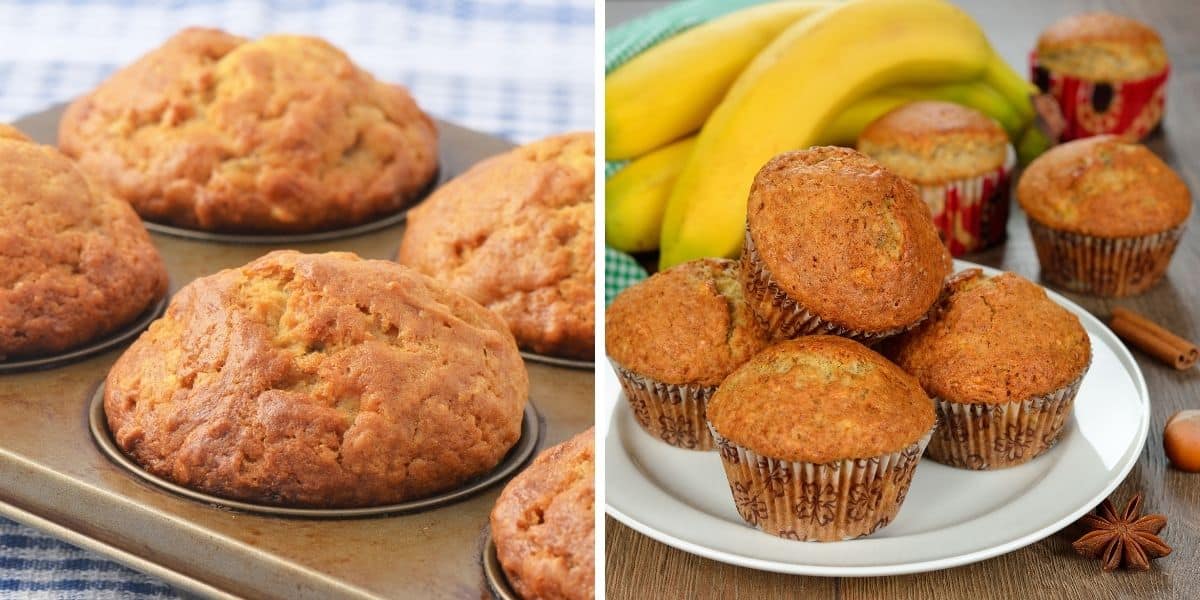 These delicious breakfast treats are perfect for those who love the taste of pancakes but not the hassle of flipping.
The light batter is cooked into healthy muffins with a classic pancake flavor.
A quick batter to make with the mix, transferring them to the muffin tins, and baking them in a couple of minutes could result in a treat for your family!
These pancakes are muffins. They're cake-like, moist, and delicious. They taste just like classic American pancakes and keep you feeling full for longer.
You can satisfy even the sweetest cravings with these muffins, as they contain sugar and are an excellent choice for dessert.
2. Pancake Mix Funnel Cake Fried Dough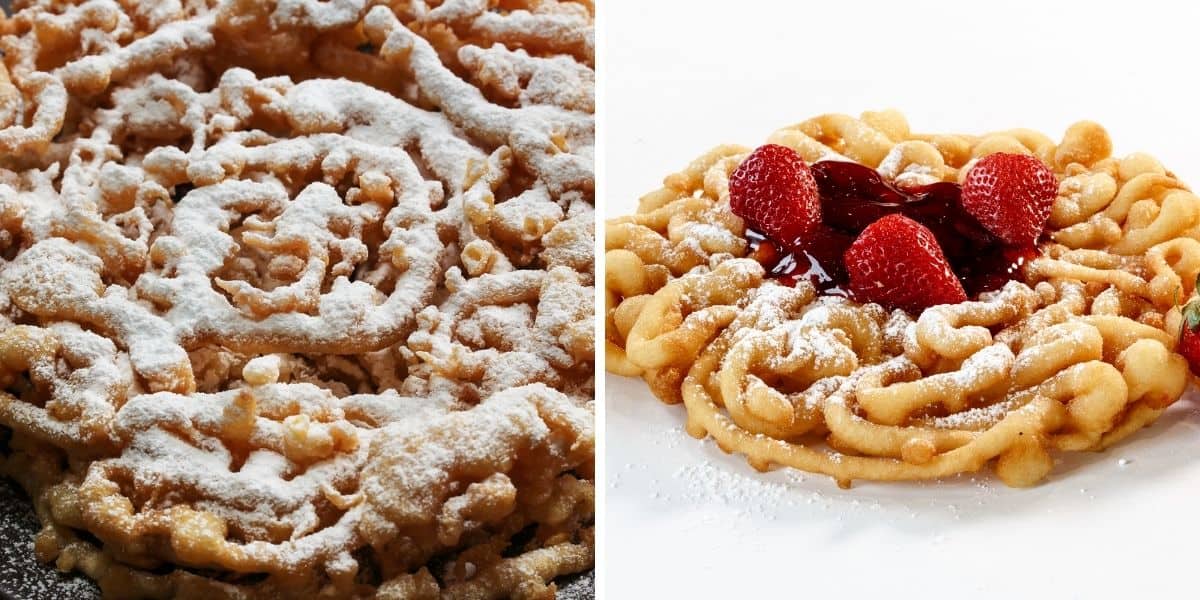 Pancake Mix Funnel Cake is one of the different recipes to make with pancake mix, and this funnel cake allows even the most novice of home cooks to prepare this classic carnival treat in their kitchen.
This innovative batter package makes it quick and easy to prepare delicious, homemade treats for breakfast or dessert!
Pancake Mix Funnel Cake is the perfect addition to any weekend cookout. Now you can make your funnel cake at home with just a few simple ingredients.
The funnel cake mix includes everything you need except the oil and water, which you supply separately.
Use this delicious pancake mix to jazz up your next party or family get-together.
3. Easy Bisquick Scones Recipe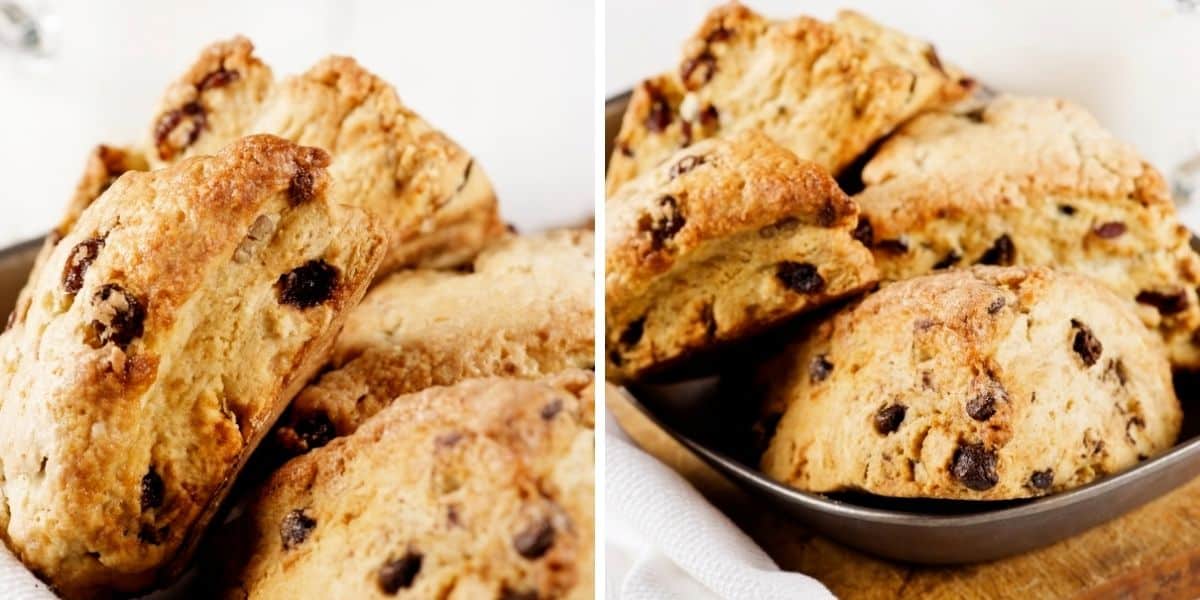 You can make these Bisquick scones at home with ingredients you probably already have on hand, just like in a coffee shop.
Add fruit and make them sweet, or add herbs and savory. The possibilities are endless with this one simple recipe!
Scones are typically eaten as a breakfast item and served warm with jam or clotted cream, although they can also be eaten warm or cold as snacks.
Their popularity is such that they are now available in supermarkets in packages containing several scones, which can be individually frozen when baked.
Although the essential ingredients of scones are flour, baking powder, butter, and milk (or water), their texture and flavor vary according to where they are made.
4. Pancake Mix Donuts With Maple Glaze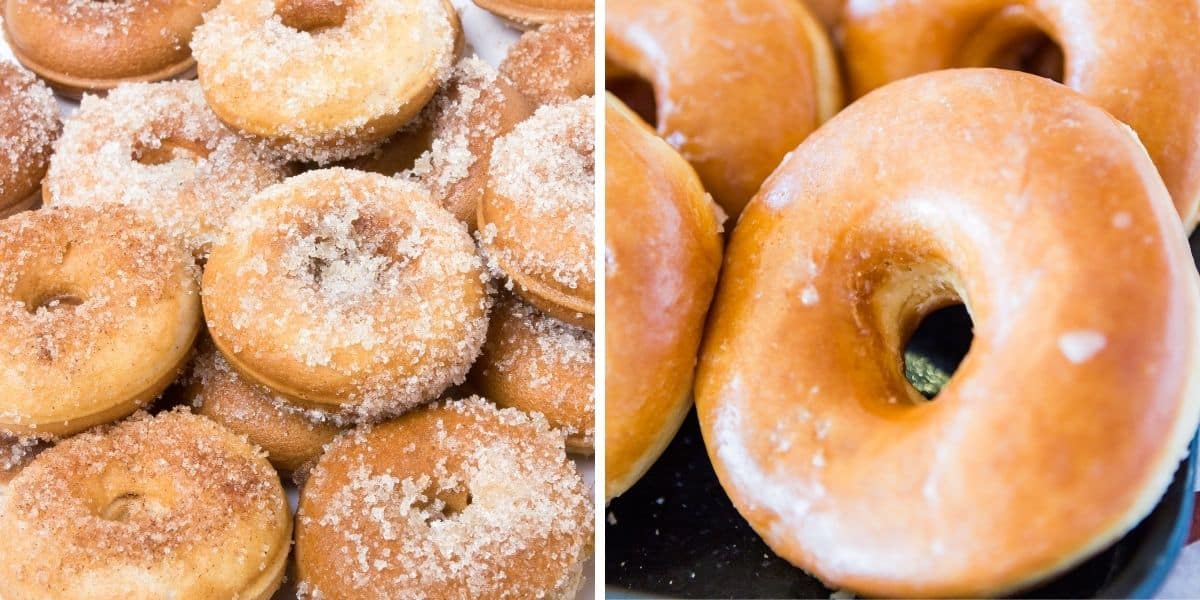 Make your weekends sweeter with this easy and delicious recipe. These doughnuts are made of pancake mix, but they're a treat you can feel good about eating any day of the week.
Serve them hot out of the fryer, enjoy a glass of cold milk, or eat at room temperature for that authentic donut flavor.
Pancake mix donuts with maple glaze are the sweetest way to start your day.
This one-of-a-kind donut recipe includes pancake mix, so it's a leisurely breakfast that takes less than 45 minutes from start to finish.
Melt ingredients in the microwave and brush over the donuts before baking for a unique twist on maple syrup. Try all these yummy recipes with pancake mix, and let us know how they taste!
5. Banana Pancakes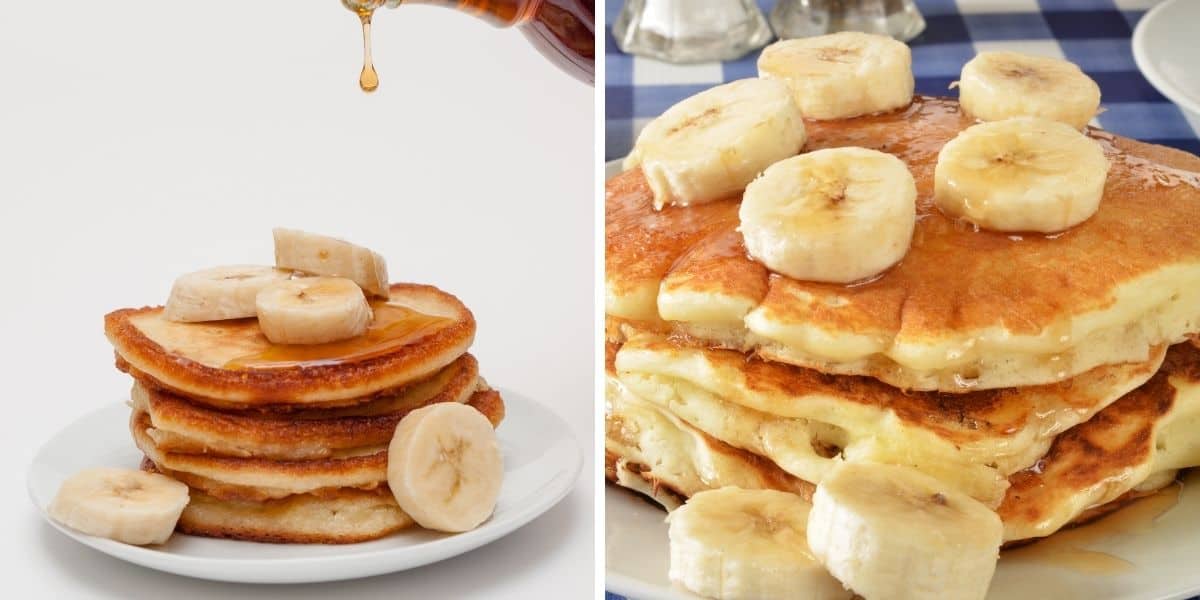 A classic breakfast, banana pancakes are as easy as they are delicious. This recipe makes excellent use of ripe bananas and pancake mix, making it a quick breakfast idea for busy mornings.
It's also versatile enough to be served both for breakfast with maple syrup or for dessert with yogurt and fresh fruit!
The pancakes are delicious, fluffy, and easy to make. Prepare the batter overnight and refrigerate it and use it in the morning.
It's a dainty dessert as well as breakfast bread. Top with your favorite toppings or flavorful syrups, and enjoy them.
6. Chocolate Chip Pancake Mix Cookies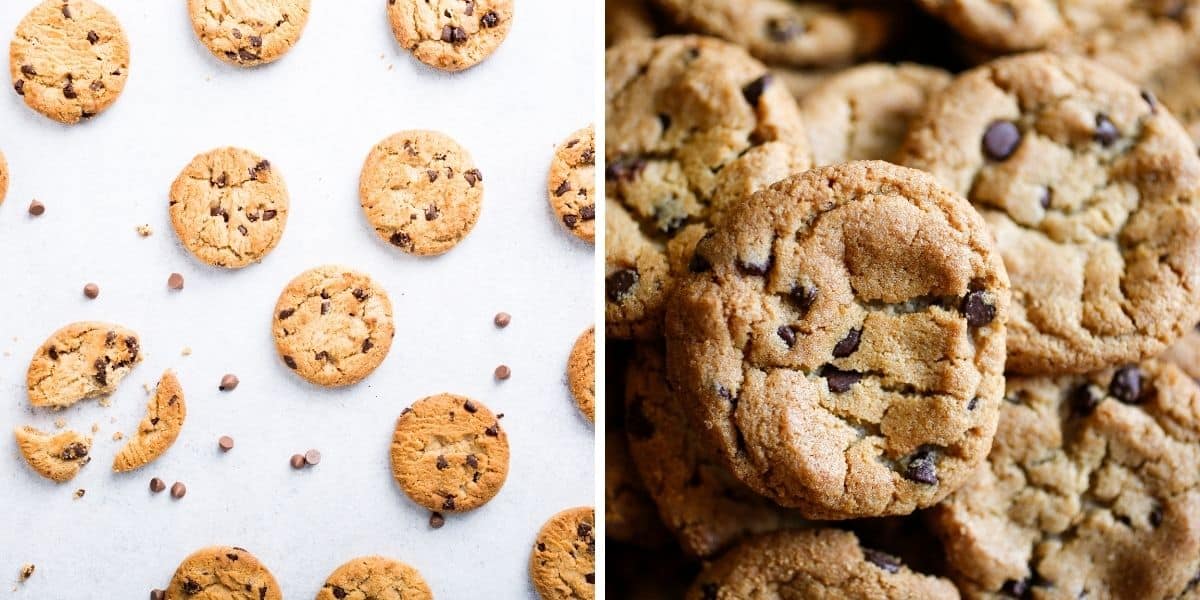 These chocolaty cookies are the perfect treat for any pancake lover. Add a scoop of chocolate chip pancake mix to your favorite cookie dough recipe, and you'll have decadent treats.
Delicious chocolate chip cookies made with real pancake mix and perfect for breakfast, lunch, or dinner and made with real buttermilk pancake mix, semi-sweet chocolate chips, butter, and sugar.
This chocolatey breakfast treat combines the best of both worlds.
7. Pancake Poppers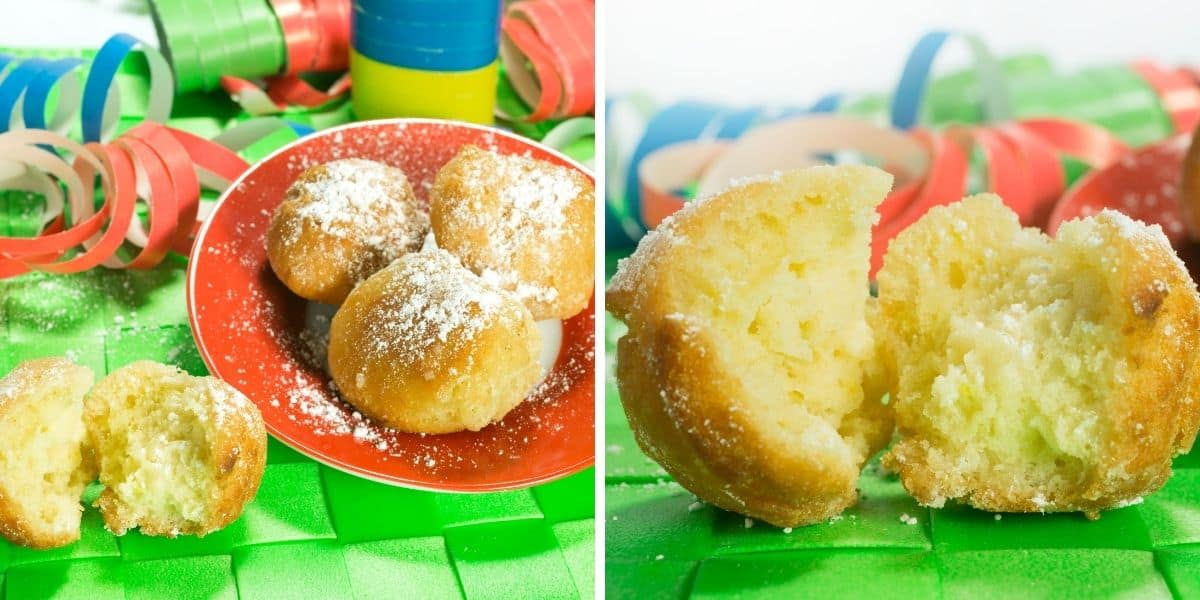 Pancake Poppers are a fun and delicious breakfast treat that your whole family will enjoy.
They come in original, maple, and chocolate flavors, making them a healthy alternative to traditional pancakes.
Pancake Poppers make a quick, tasty breakfast or snack in minutes. Add your favorite pancake mix to the included batter cup, close and flip, and cook until golden brown. 
Easy to pop in your toaster oven and ready in minutes and one of the unique recipes to make with pancake mix.
8. Pancake Mix Blueberry Muffins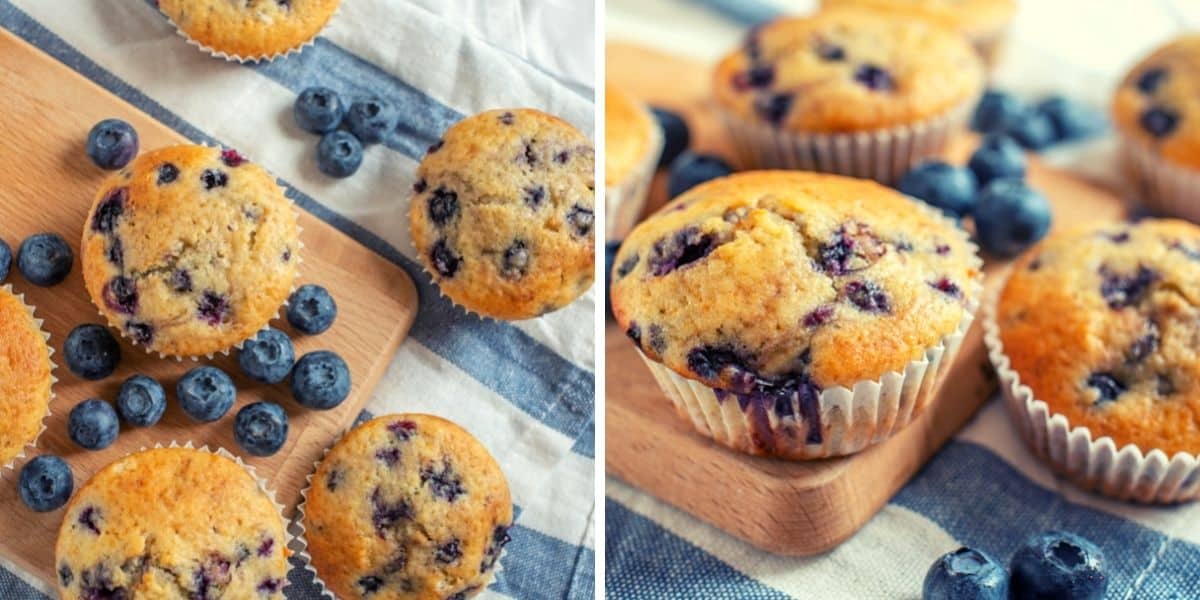 Blueberry muffins are the perfect breakfast treat! This mix makes 12 large blueberry muffins with a flavor reminiscent of summer.
They're fluffy and moist with just the right amount of crunch. You can't go wrong with this classic breakfast item!
Enjoy the taste of fresh blueberries in every bite of this delicious pancake, muffin, and quick bread mix.
It needs pancake mix, vegetable oil, milk, and eggs. Great to bake with your family or at work; we can also use the combination for other recipes, such as biscuits.
9. Biscuits with Pancake Mix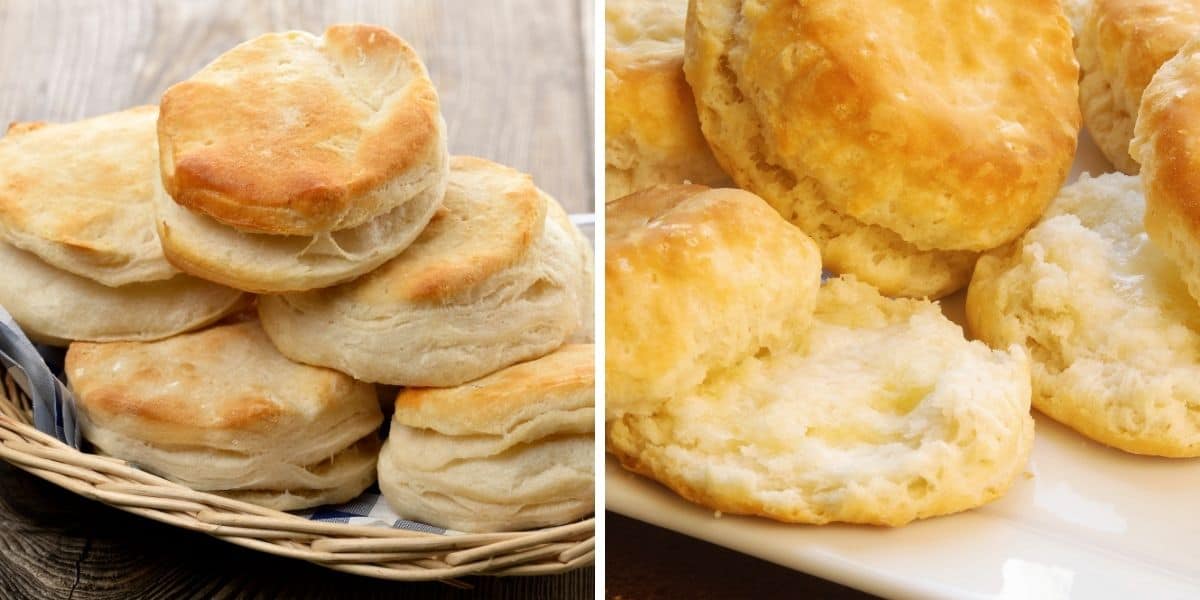 Biscuits with Pancake Mix delivers a delicious breakfast treat. Add milk, stir and pour onto your griddle — it's that easy!
You'll have fresh-baked biscuits from simple ingredients, including enriched mix, milk, and real butter.
Biscuits are great for serving with ham or sausage gravy or smothered in butter and jam.
These biscuits are rich and fluffy with a hint of sweetness that makes them a treat you won't be able to stop eating.
10. Crepes with Pancake Mix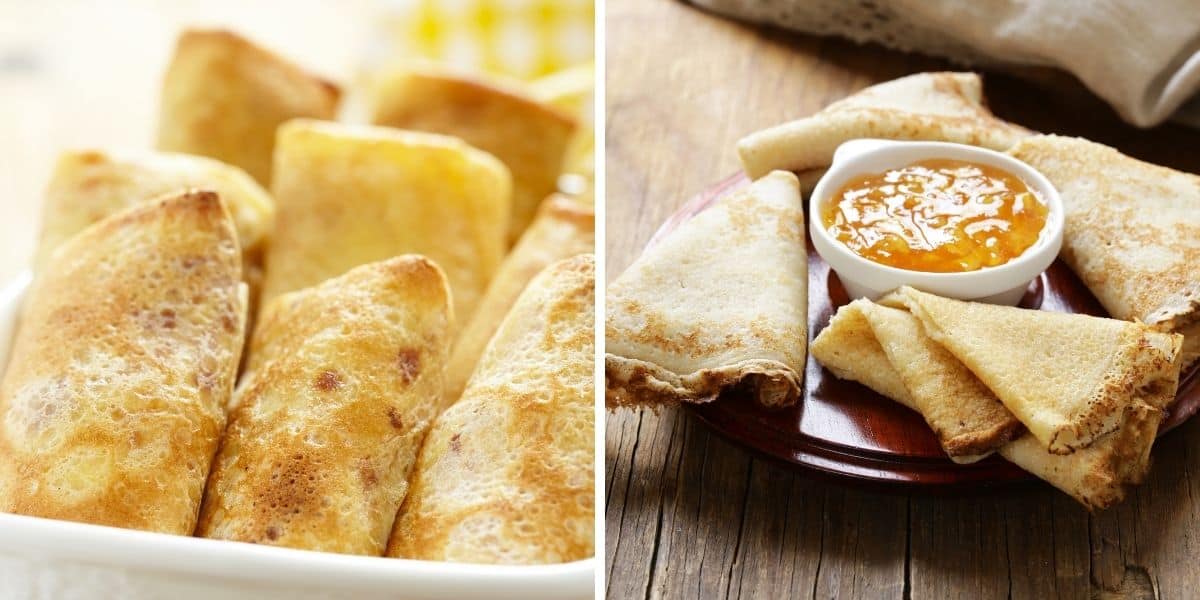 Crepes are a French delicacy and another typical dish or easy way of making recipes with pancake mix to serve as a savory meal.
They are made from flour, milk, eggs, and sugar, but this pancake mix is made with other ingredients for taste and versatility.
Crepes can be served themselves, hot or cold, and the options are endless when you combine them with our pancake mix.
With this Crepe and Pancake Mix, you can make crepes or pancakes to your heart's delight.
11. Monte Cristo Pancakes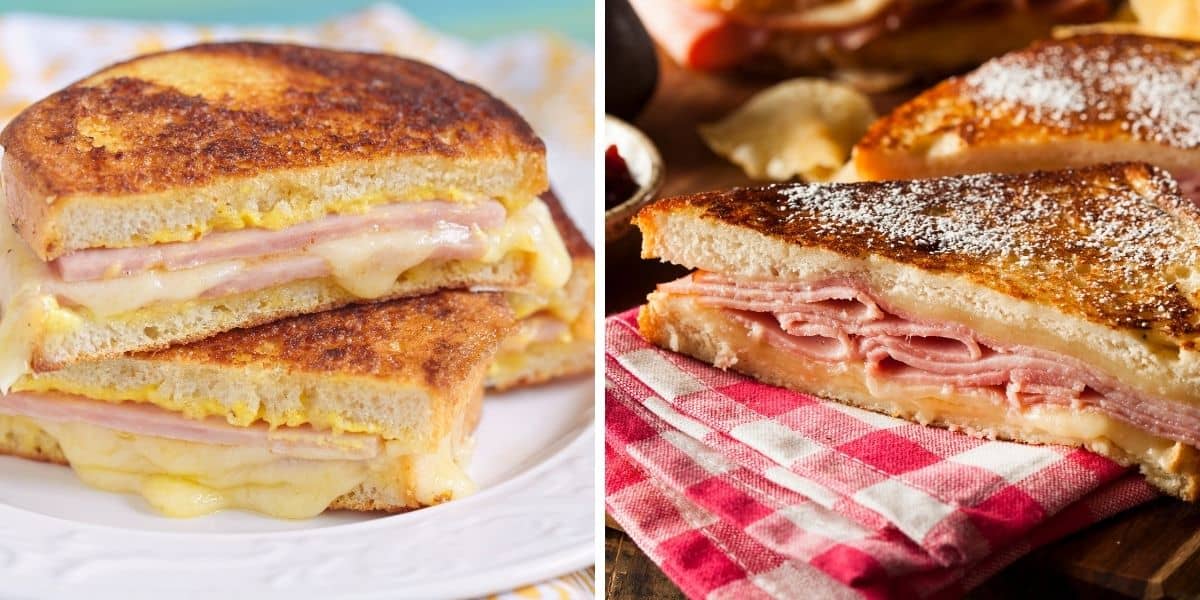 Monte Cristo Pancakes are stacked and stuffed with turkey, ham, Swiss cheese, and a dusting of powdered sugar.
You can serve them with homemade whipped cream, pure maple syrup, orange marmalade, and hot fruit preserves.
Monte Cristo pancakes are light, moist, and crunchy on the outside.
Once you sink your teeth into the stacks of crispy meat slices and syrupy sauce, you won't be able to get enough! The perfect Sunday brunch treat.
12. Pancake Mix Cinnamon Rolls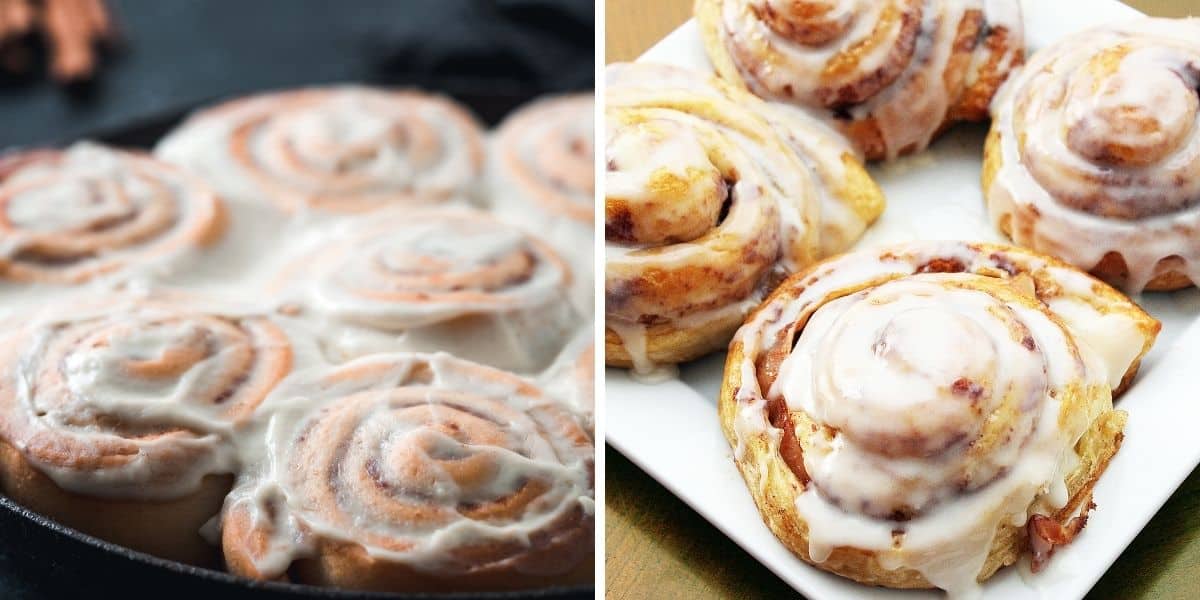 Start your day with a sweet, gooey treat. Pancake Mix Cinnamon Rolls is a fun twist on breakfast to enjoy whenever you're in the mood for something sweet.
Get down to business with this quick, simple recipe made from scratch.
The perfect breakfast twist with the convenience of pancake mix. Add water, oil, and eggs to make fluffy cinnamon rolls bursting with flavor.
They're great for breakfast or brunch gatherings and make for a perfect surprise during weekends or special occasions.
13. Pancake Mix Cake with Graham Crackers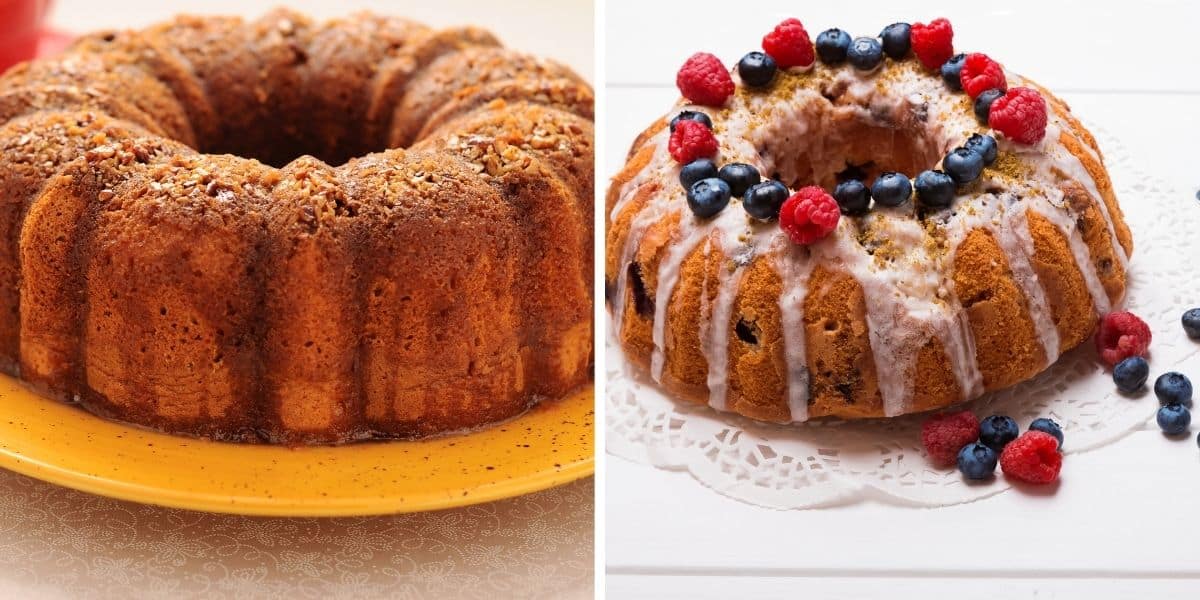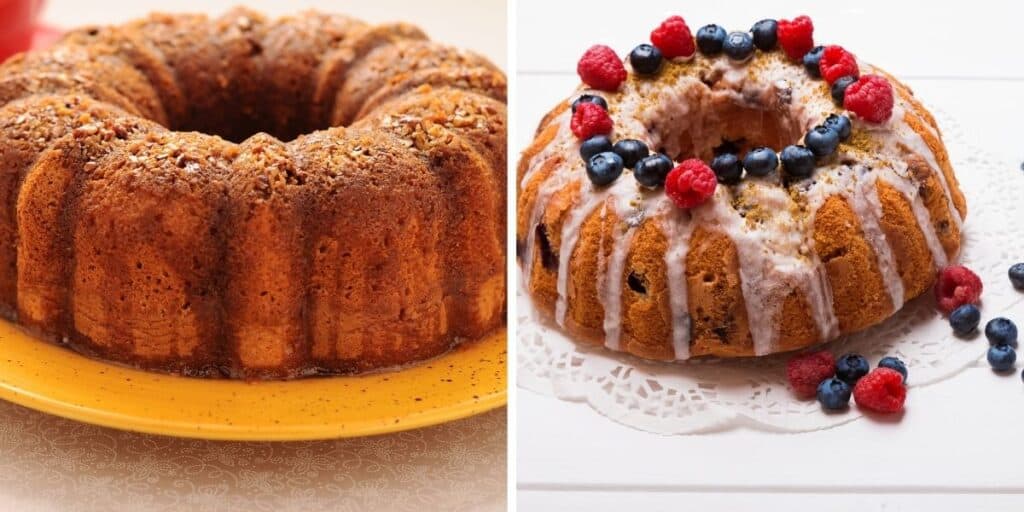 This delicious cake uses biscuits perfectly as a glaze on top of the cake.
It features a moist, fluffy pancake with graham crackers, almond milk, and vanilla glaze over the cake. Serve it up for breakfast or brunch!
The festive cake is a delicious and easy way to get your pancake fix on holiday.
The bottom layer is made with pancake mix, and the top layer of glaze is of graham crackers. The glaze adds a flavorful touch and adds coloring as well.
Suggested
14. Pancake In a Mug Breakfast Hack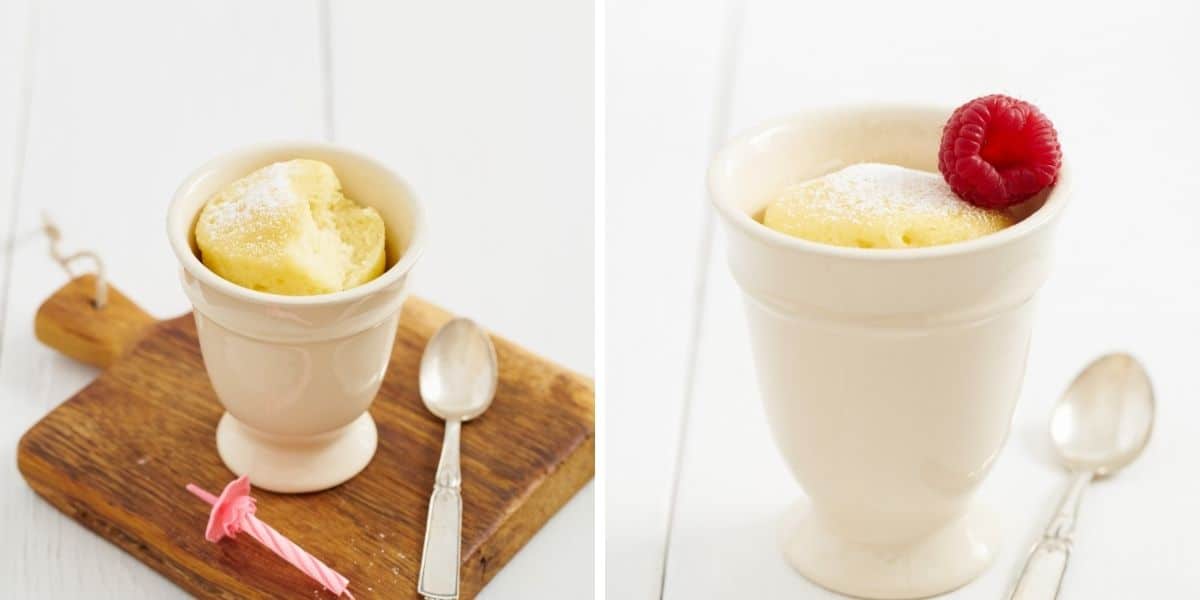 Wake up to a homemade, fluffy pancake served in a mug & all you need is ready-to-eat pancake mix, butter, and choco chips to bake in the microwave.
This delicious pancake recipe is so quick and easy to make. It's a great breakfast hack that makes the perfect breakfast for one person or even a small group of friends; divide the recipe accordingly.
This pancake-in-a-mug recipe and easy to make with any milk. We recommend using almond milk, rice milk, or low-fat milk to cut down on calories.
Suggested
15. Bisquick Velvet Crumb Cake
They make this delicious coffee cake recipe with Bisquick, a quick and easy baking mix.
This is a great cake to make on a weekend morning or bring to a friend's house.
It needs some essential ingredients other than the baking mix to bake this super easy, quick cake.
It requires the sweetness of sugar, particularly granulated, and the softness of the eggs to keep it moist.
Topping it with a layer of butter, coconut, brown sugar, and milk mix makes it even yummier and tastier.
16. Stuffed French Toast Nutella Waffles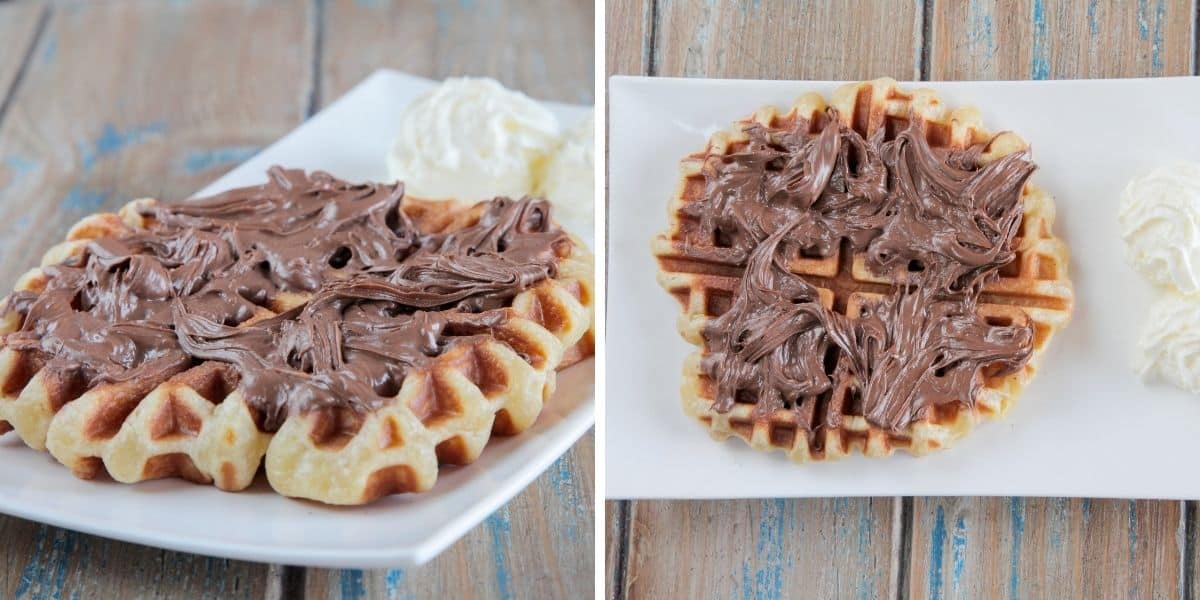 Stuffed French Toast Nutella Waffles are two waffles with Nutella filling, topped with strawberries, bananas, and whipped cream.
Nutella, bananas, strawberries, and whipped cream. Nutella filling, icing sugar, fresh fruit, and a drizzle of icing sugar top this waffle stuffed with Nutella filling.
It's sweet yet savory and the ideal breakfast for sharing.
They stuffed this stack of French toast waffles with Nutella and rich Bavarian custard and topped it with a drizzle of chocolate.
These delicious waffles are sure to be a favorite in your household, and another different recipe uses pancake mix or waffle mix, as both mixes are almost the same.
17. Pancake mix brownies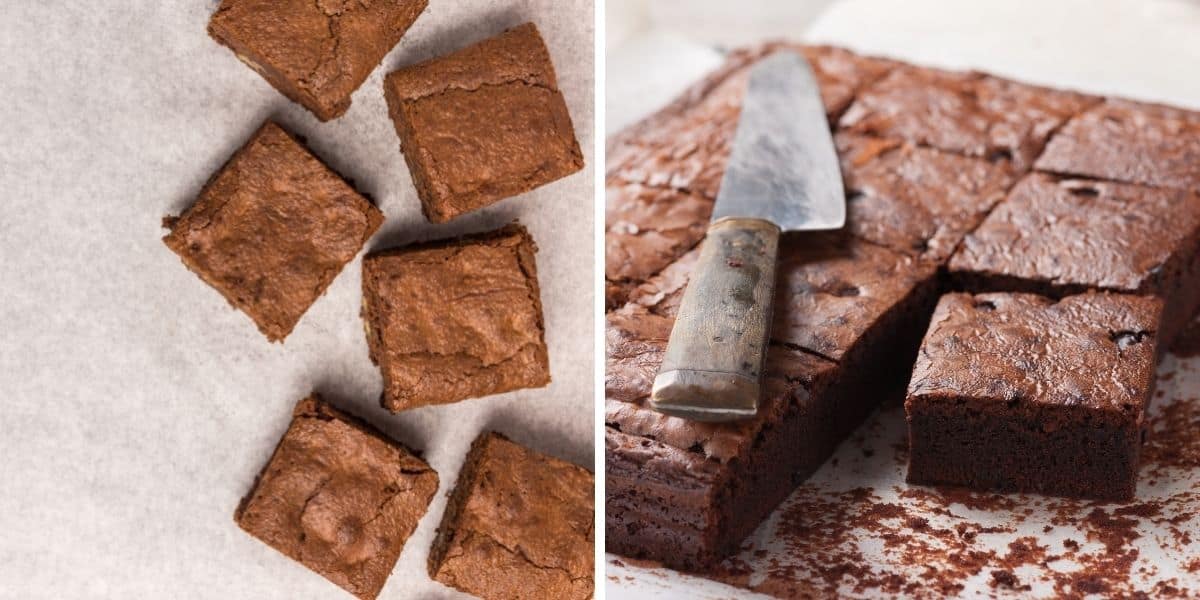 These Pancake Mix Brownies are the perfect way to start your day.
They are made with simple ingredients that you can find at your local grocery store. This recipe has cocoa and chocolate flavor, making it so delicious!
We have covered whether you're in the mood for a chocolate breakfast or a sweet, guilt-free dessert.
These pancake mix brownies are unlike any other brownies you have ever tried.
They are moist and delicious, with a topping of sugar to relish as snacks or desserts.
18. Pancake on a stick
A delicious breakfast treat. The perfect gift. Pancake on a stick is fun and easy to eat, with no mess to clean up.
Flip it over in your hand, then use the stick to skewer and dip it in syrup.
Everybody will ask for one of these with a taste like cinnamon sugar and chocolate chip!
This fun pancake product is a great way to make breakfast more interesting. Each perfect patty results from an all-natural vegetable flour free of gluten.
Serve up these adorable breakfast bites on a stick at your next party or event, or enjoy them for an easy snack any time of day.
19. Breakfast pizza with pancake mix
Pizza is made with a pancake mix crust. The breakfast pizza gets a sweet flavor from the fresh strawberries and bananas.
It is a good option as a snack for the day or to make during evening get-togethers or fun times with loved ones.
This Breakfast Pizza starts with a pancake-mix crust! The uncooked pizza dough is seasoned with a secret blend of herbs and spices, topping done with scrambled eggs, crispy bacon, and gooey cheddar cheese.
20. Sugar-free blueberry pancake bundt cake
This sugar-free blueberry pancake bundt cake is a beautiful addition to any brunch or breakfast table.
It's low in sugar, packed with protein and whole grains, and has the right sweetness to satisfy the sweet tooth.
They make the bundt pan of enameled steel and feature a deep-fluted design that keeps the cake moist and tender as it bakes.
This delicious bundt cake is a perfect treat for breakfast or brunch, and everyone in the family will love it.
It combines cake and pancakes with a sweet blueberry sauce on top. Check out these easy recipes with pancake mix, and let us know how it went.
21. Pancake Mix Coffee Cake
The perfect breakfast for that morning when you want to start on the right foot.
Our pancake mix coffee cake gets an extra lift from a generous amount of cinnamon, adding delicious warmth to this fluffy decadence.
This beautiful cake will please everyone who sees it or tastes it!
This delicious, fruit-filled coffee cake is made with a healthy flour-based pancake mix and homemade pastry dough.
It has the mouthwatering aroma of cinnamon and is topped with gooey cinnamon, oats, sugar, and butter that will leave you asking for more.
Conclusion
We have listed some delicious recipes with pancake mix that are suitable to try and give your mouth a great treat.
Pancake mix is an excellent accessory for the culinary world. It gives you the option to make delicious pancakes or waffles.
With only four ingredients, it is easy to prepare. This mix is excellent for kids and adults alike.
This pancake mix can create a variety of perfect pancakes at home. It is mainly made from flour, salt, and baking powder and contains no preservatives.
The delicious results from this recipe are well worth the extra effort.
The secret ingredient is pancake mix, which makes these fried pancakes extra crispy outside and fluffy in the middle.
Served with butter and warm syrup, it's a treat the whole family will love.