We always need some morning low-calorie breakfast ideas or recipes to have a healthy day and also to lose weight. I will be sharing some simple healthy low-calorie breakfast recipes that are easy, quick and good choices to make for a healthy lifestyle.
Also, check out some more healthy meal ideas from the blog that are high protein low carb meals, healthy meal prep ideas, optavia recipes and 200 calorie meals. Also, check out healthy drinks such as a list of Starbucks low-calorie drinks too on the blog.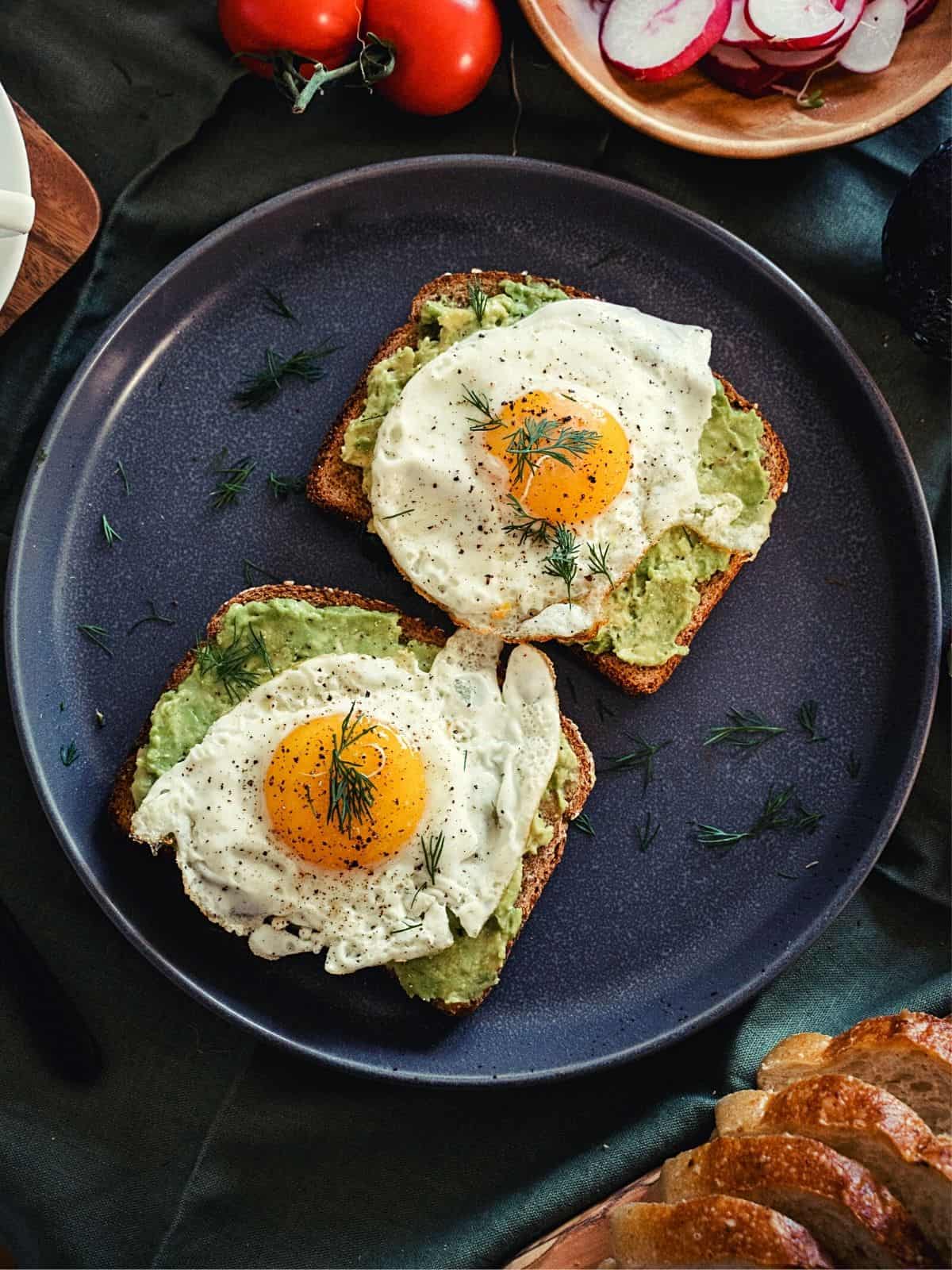 Jump to:
Why do we need a low-calorie breakfast?
We do not know the high amount of calories we intake throughout the day and keep gaining weight. The reason for putting on a lot of weight is due to having more calories in the daily diet.
If we try to eat fewer calories, it is easy to burn them and also easy to shed the extra fat stored in our body.
Calories are nothing but a unit of energy measured in the foods we eat. Each food consumed has calories attached to it and it shows how many calories we consume each day.
Knowing the right kinds of foods to include is a difficult task if one looks for healthy recipes and also foods that have fewer calories. In this post, I would like to share some of the easy low-calorie breakfast recipes to make in the simplest manner.
Suggested
Is breakfast important?
Breakfast is the most important meal of the day and having too heavy a breakfast with high calories can ruin the day. Breakfast is important but consuming a healthy breakfast kick starts the day in an active manner as well helps in weight loss at the same time.
We sleep for at least 8 hours and filling our stomachs with a good breakfast is essential for the body to perform well. Skipping morning breakfast can reduce blood sugar levels.
Therefore, giving the body the energy to work properly throughout the day is where breakfast recipes do come in handy. Some do look for recipes with fewer calories to lead a fit and healthy lifestyle.
This post covers some of the breakfast recipes that go perfect to lose weight and also as healthy breakfast recipes.
Which breakfast foods are low in calories?
There are plenty of foods available that work well for the morning diet. They can be eggs, whole grain bread, fruits such as avocado, strawberries or blueberries, bananas, grapes, oats, greek yoghurt etc.
All these foods are low in calories and feel full without the need for additional foods in the morning breakfast. They also help with the weight loss process with a daily intake of any of these foods.
Is 200 calorie or 300 calorie breakfast enough?
Having a good calorie breakfast is good to help the energy levels keep going throughout the day. If one is looking for a weight loss breakfast it is better to have at least 300 to 400 calories of breakfast.
This helps in burning the calories easily. It also helps in keeping one full and eating fewer calories than we burn is always the safest choice to make for a healthy lifestyle.
What recipes can be made for healthy low calorie breakfast ideas?
Recipes using eggs such as omelettes, muffins, toasts, and sandwiches are the perfect way of using eggs.
Other foods to make recipes with are oats and making oats pancakes is a wonderful idea. Also, making quick oatmeal recipes or overnight oats is a healthy way to kick start the day.
Using Whole-grain pieces of bread to make sandwiches or toast with fruits and veggies is another good low-calorie breakfast idea.
Check out some more of the recipe ideas in detail with the ingredients and making methods below.
Healthy low calorie breakfast ideas or recipes
1. Egg muffins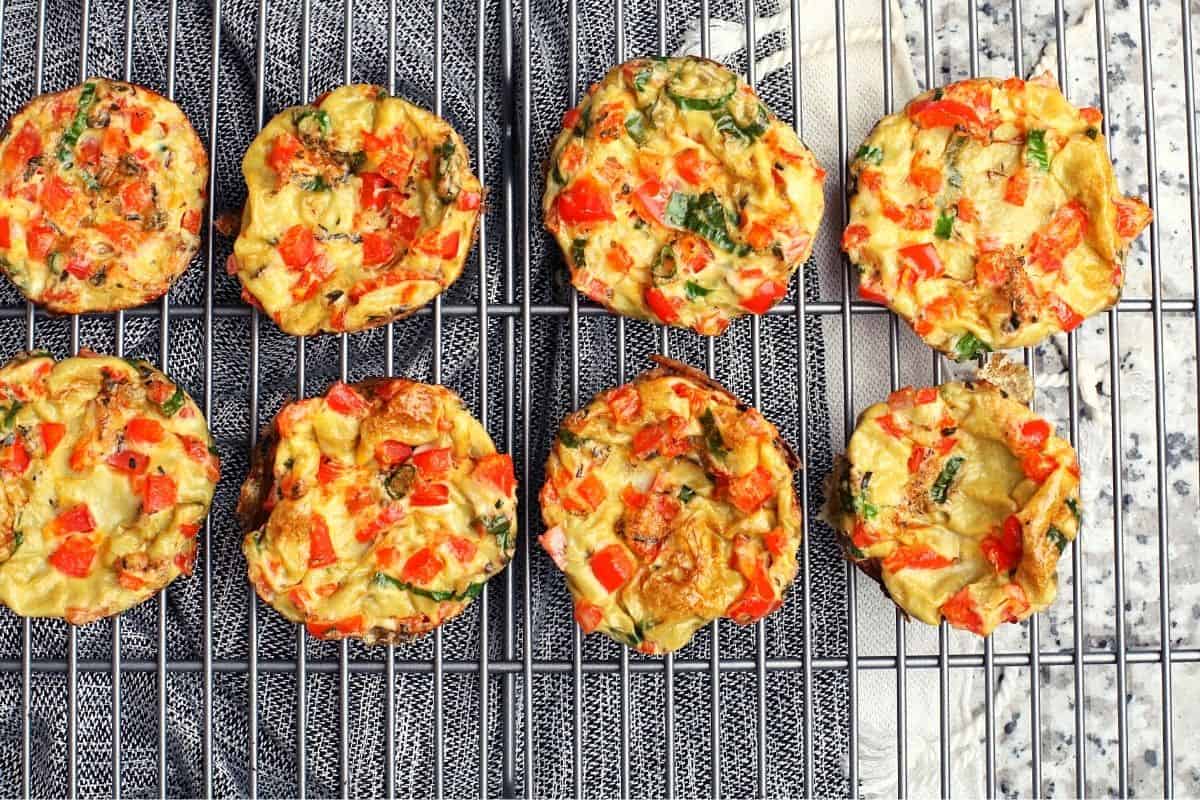 Baked egg muffins without heavy oil usage are one of the best options for a healthy breakfast and to feel full.
Ingredients
3 eggs and 2 whites
salt and black pepper
¼ cup, chopped spinach
3-4 cherry tomatoes
bell peppers, finely chopped¼ onions, finely chopped
any veggie that one likes
¼ teaspoon oregano
½ ounce feta cheese or mozzarella cheese or cheddar cheese
Method:
Preheat the oven to 350°F or 180°F.
Take a mixing bowl, add eggs, salt, and black pepper and beat them well.
Take a muffin tin or muffin baking pan, and spray oil into the cups.
Pour the egg mixture into each of the muffin tin cups (fill the egg mixture up to half of the tin).
Top with the veggies mentioned such as spinach, tomatoes, bell peppers, chopped onions etc...
Also, top it with some shredded cheese into each cup.
Bake them for at least 20-25 minutes.
Suggested
2. Banana Protein Shake
Quick and easy milkshakes for low-calorie breakfast ideas are another healthy option.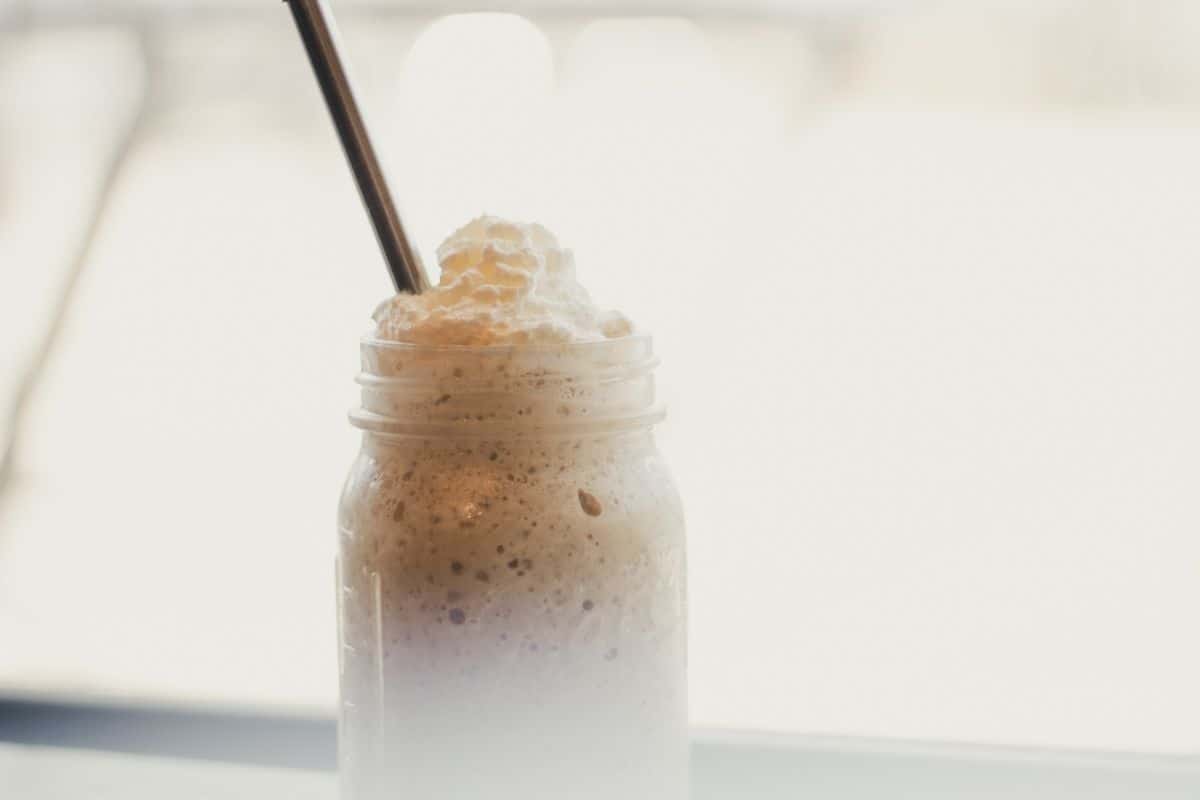 Ingredients
1 banana
½ scoop vanilla protein powder
½ cup low-fat milk/ almond milk
¼ cup greek yoghurt
a pinch of cinnamon
¼ teaspoon vanilla extract
Method
Add all the ingredients to a blending jar.
Blend all the ingredients together for a minute or two.
Serve a healthy breakfast immediately and enjoy this easy low-calorie breakfast.
3. Egg and Avocado Toast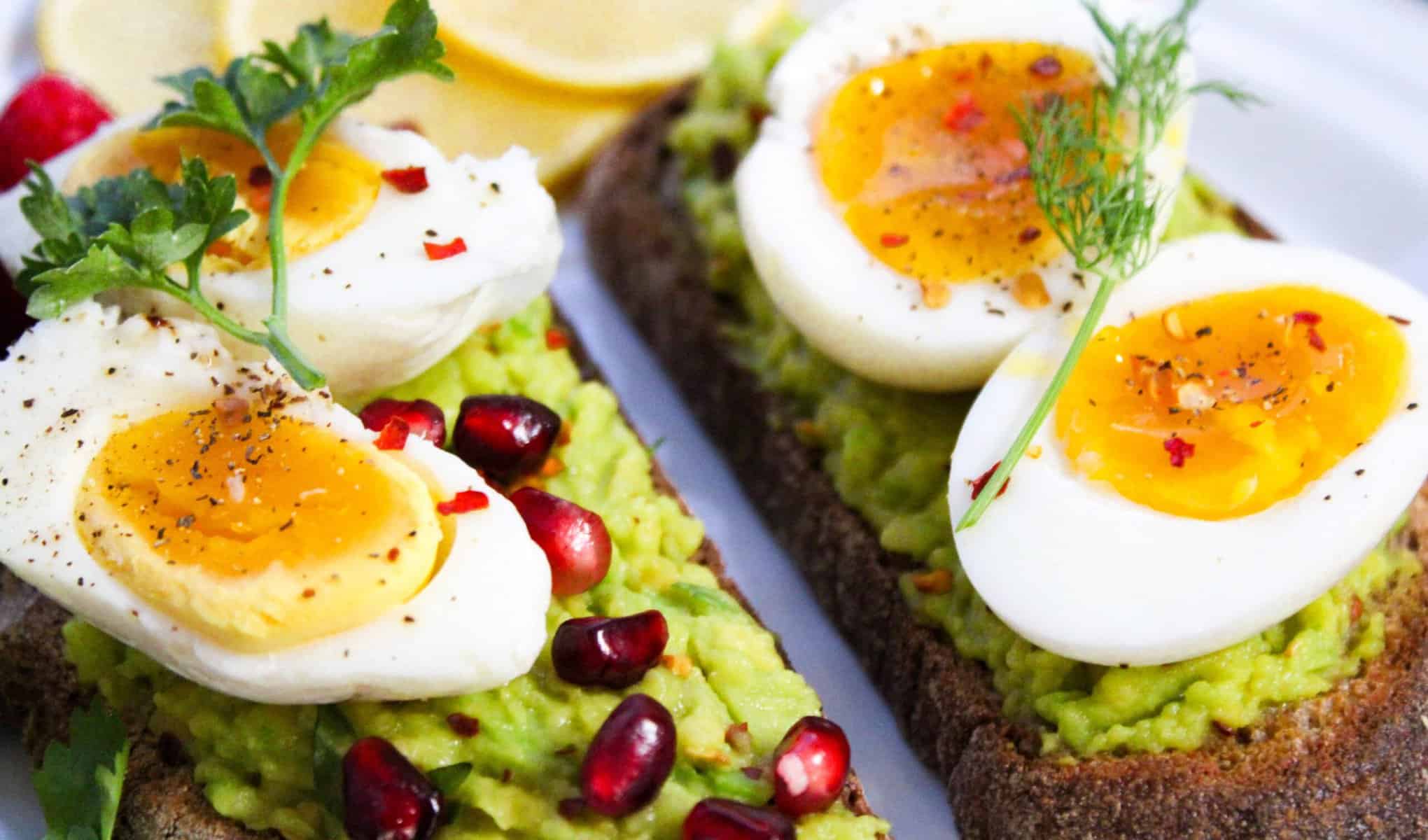 Simple toast with eggs, Avacado and pepper comes under healthy low-calorie breakfast ideas.
Ingredients
1 Avocado
salt and black pepper
2 boiled eggs
2 whole-wheat bread/brown bread
Making method:
Toast the bread slice in a toaster.
Peel and smash the flesh of the avocado in a mixing bowl.
Add salt and pepper to the mashed avocado.
Spread it all over the bread toast.
Cut the boiled egg into four halves or lengthwise.
Place the boiled egg pieces over the bread spread.
Sprinkle salt and pepper.
garnish with some pomegranate seeds or any fruit toppings.
Enjoy a healthy breakfast.
Do two bread slices feel full?
It is enough for a light breakfast but if one has daily needs that require more energy levels then watch out for more.
Try to have another healthy breakfast that could meet your daily needs or increase the number of bread slices. Another good option can be to have a glass of low-fat milk along with the breakfast toast.
4. Bread Toast with Banana and Strawberries
A simple peanut butter toast with fruits.
Ingredients
2 whole-wheat bread slices
1 tablespoon peanut butter
½ banana cut into round slices
thin strawberry slices
Method
Toast bread slices in a toaster.
Spread some peanut butter to one side of the bread toast.
Top it with some banana slices and strawberry slices (optional) in a sequence.
Repeat the process for the second toast.
Enjoy the morning healthy breakfast with low calories.
Variation: Peanut butter can be replaced with almond butter or mayonnaise.
5. Egg Sandwich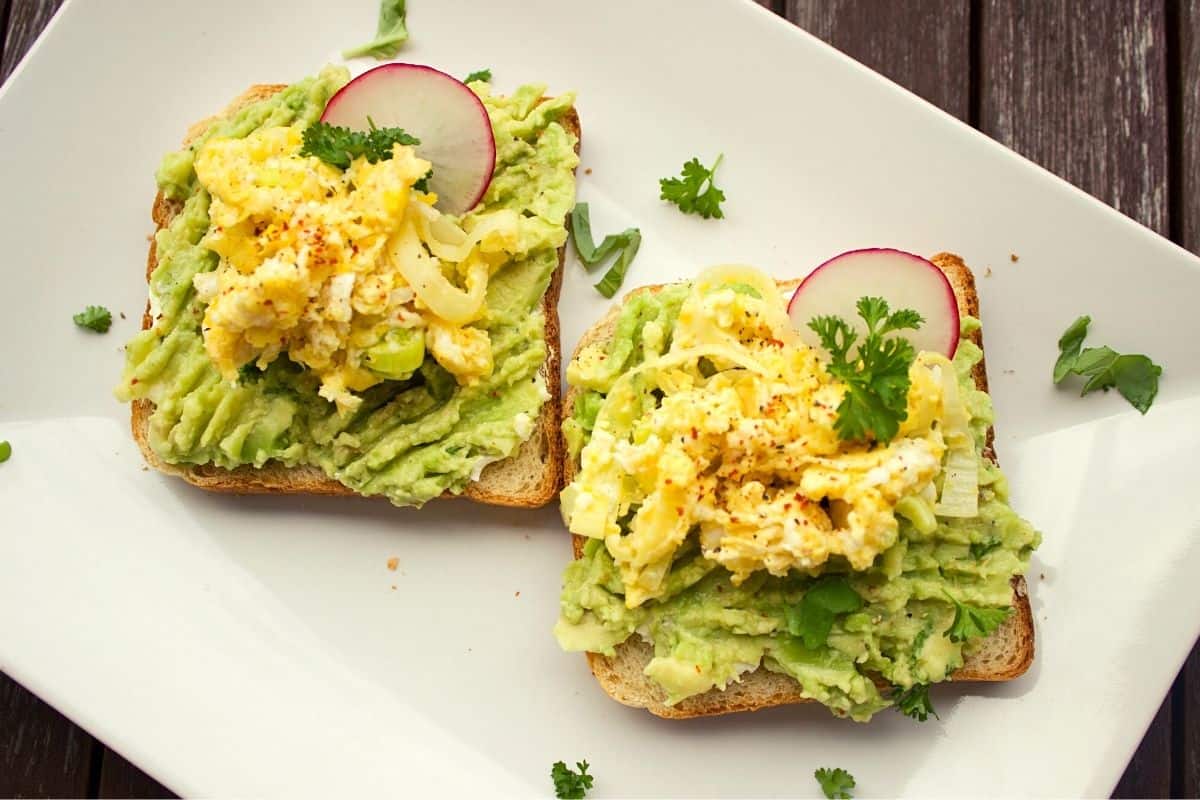 Ingredients
2 whole-wheat bread slices
1 Avocado
¼ bell pepper each(red and yellow), finely chopped
1 tbsp, finely chopped onions
2 tablespoon finely chopped tomatoes
1 boiled egg
salt and black pepper
1 lettuce leaf
Method
Toast the whole wheat bread slices.
In a mixing bowl smash the avocado flesh.
Add finely chopped onions, tomatoes, bell peppers.
Crumble boiled eggs and add to the smashed avocado.
Add salt and black pepper.
Mix well.
Place lettuce leaf on the 1 side of the toast.
Spread firmly the egg avocado spread over the leaf.
Cover it with the other bread slice.
Enjoy another healthy breakfast!
6. Steel cut oats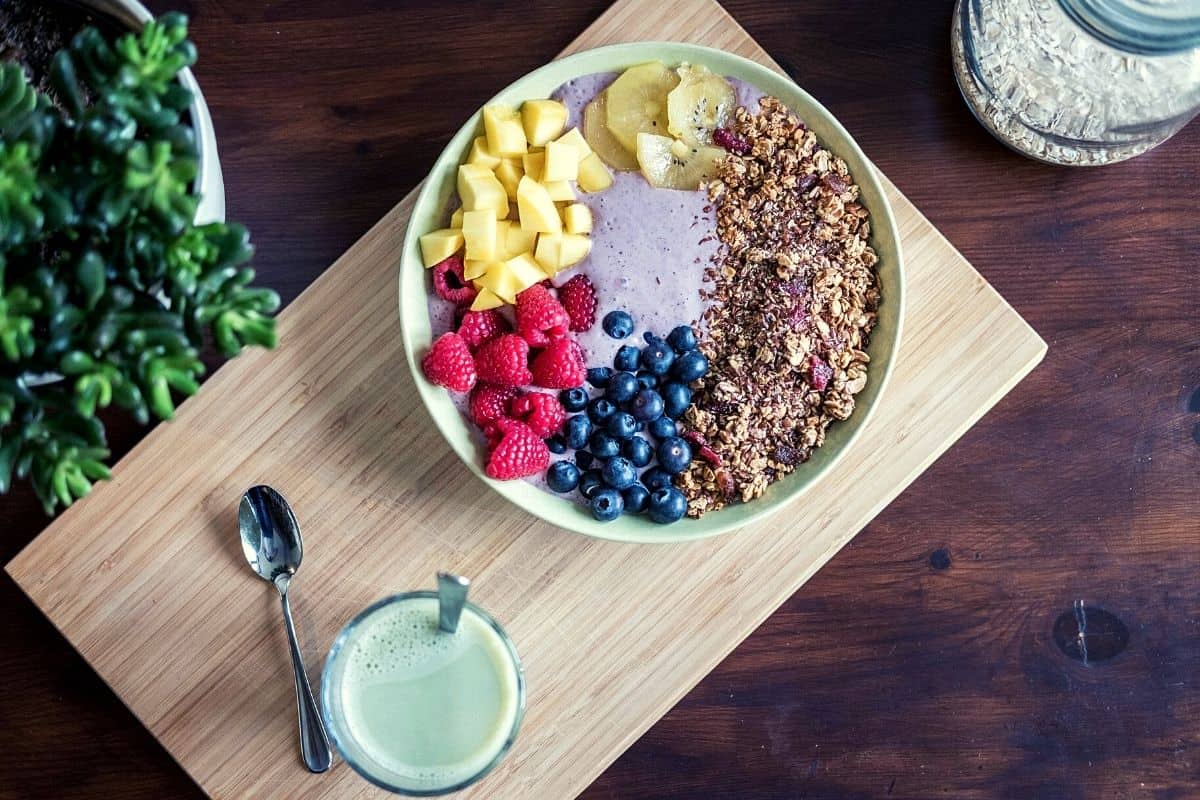 Ingredients
1 cup steel-cut oats
1.25 cup water
½ cup low-fat milk/almond milk
pinch of salt
¼ teaspoon cinnamon powder
fruits (strawberries, blueberries, bananas)
honey as per requirement
sliced almonds/walnuts
Method
Use an instant pot to make these oats recipes.
Add steel-cut oats, water and milk to the IP.
Add salt as per taste, and cinnamon powder.
Close the lid of the instant pot.
Seal the steam release valve.
Pressure cook the oats for 5 minutes on high.
Natural release the steam.
Serve the oats in a bowl.
Add honey for sweetness.
Add chopped fruits such as strawberries, blueberries, sliced bananas, sliced almonds, chopped walnuts or any fruits that one likes.
7. Breakfast Tortilla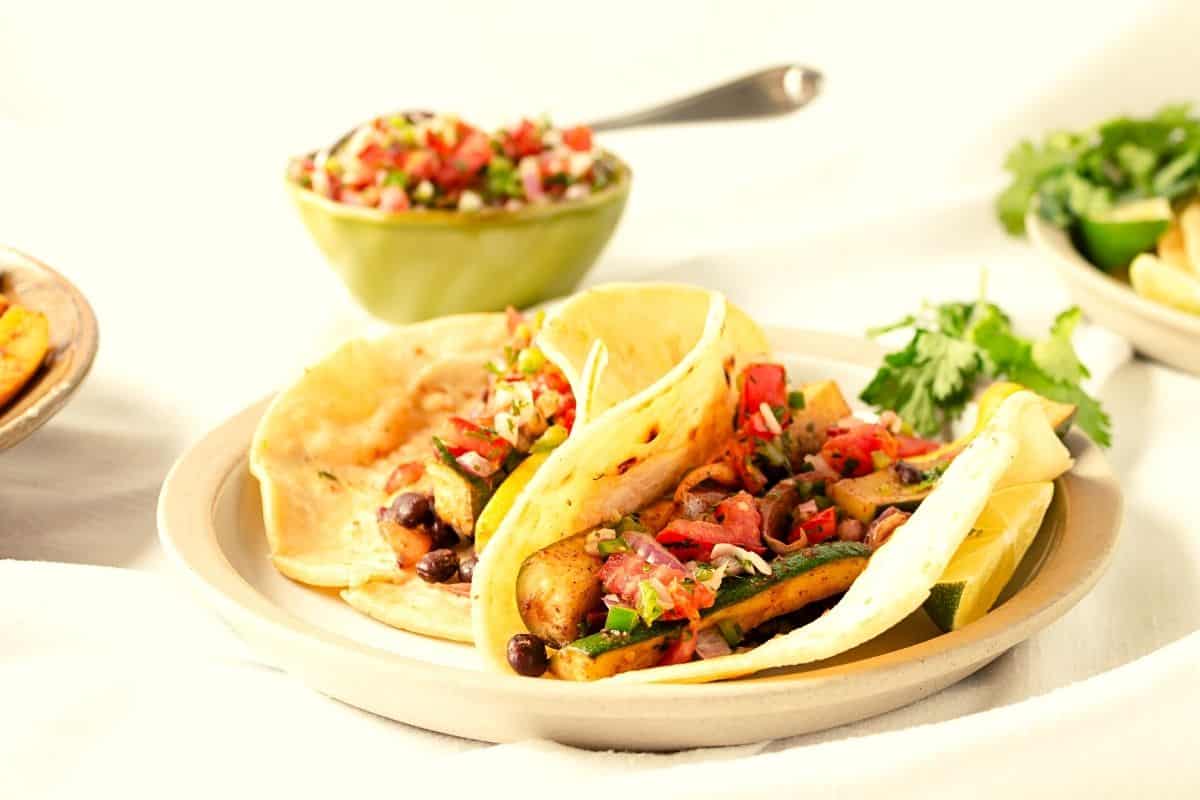 Ingredients
1 whole wheat tortilla
1 egg
2-3 tablespoon onion tomato salsa
¼ cup mozzarella cheese or cheddar cheese
2 tablespoon parsley chopped or cilantro chopped for topping
Method
Take a whole wheat tortilla
Half fry one egg on a pan.
Place the half fried omelette or sunny side up over the tortilla.
Add some salsa all over.
Spread some cheese all over the tortilla.
Sprinkle some chopped cilantro or parsley leaves.
Make a wrap and enjoy this healthy breakfast.
8. Healthy French Toast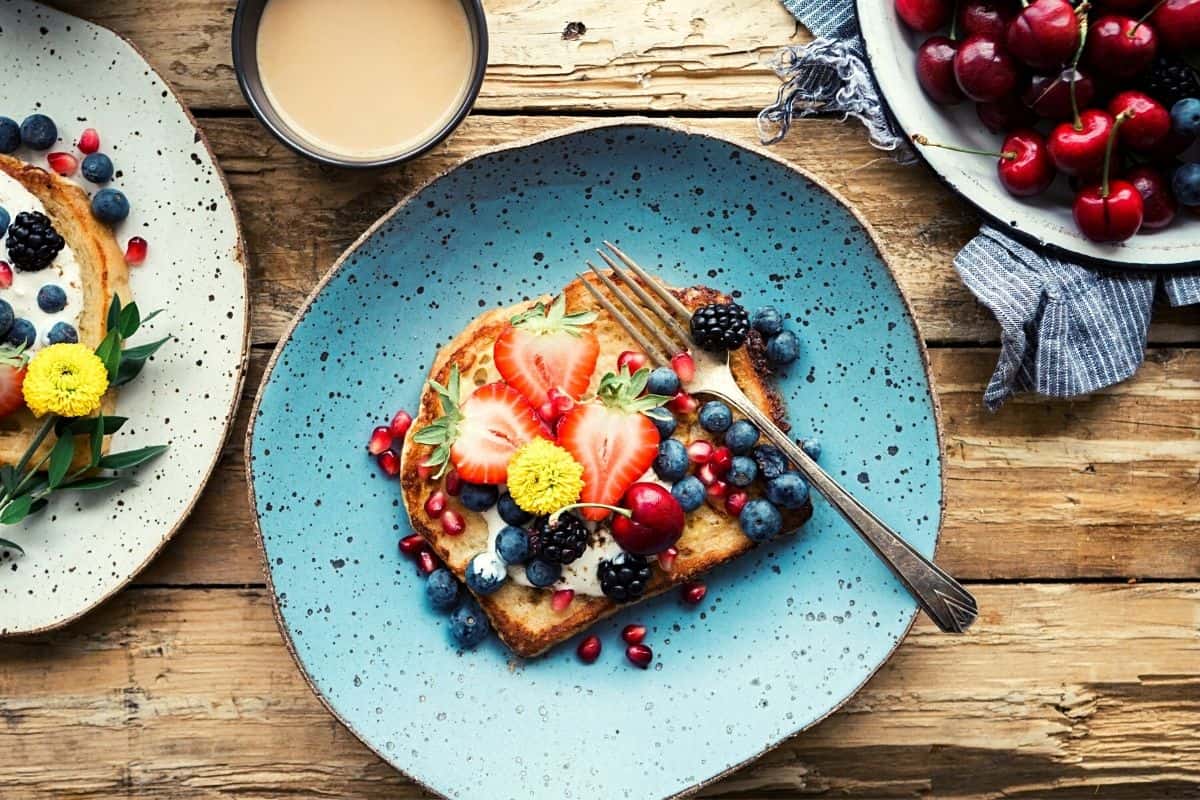 Ingredients
3-4 whole wheat bread slices
2 eggs
¾ cup low-fat milk
¼ pinch cinnamon
¼ pinch nutmeg
1 tablespoon maple syrup
½ teaspoon vanilla extract
orange zest
strawberries
¼ cup yogurt
Method
In a mixing bowl, add eggs, milk, cinnamon, nutmeg, orange zest, and maple syrup.
Add vanilla extract and mix everything well.
Use a pan, add 1 tablespoon butter, and let it melt.
Dip each bread slice into the egg and milk mixture.
Place the dipped bread slice on the pan, and fry for 2-3 minutes on each side.
Serve the toast with berries and yogurt.
Top it up with some maple syrup and enjoy the breakfast.
Variations: For a more healthy version replacing eggs with only egg whites is also another good healthy choice.
9. Other breakfast ideas
All the breakfast recipes such as toasts, sandwiches, whole milk, and eggs can be replaced with whole wheat bread for toasts or sandwiches.
Also, replacing whole milk with low-fat milk or almond milk in oats or drinking directly is another healthy idea. Eggs can replace with just egg whites.
Making overnight oats or quick oats recipes with lots of fruits and nuts in them, and egg recipes with healthy veggies are amazing breakfast options.
Including fruit salads with berries, banana, avocado, kiwis, and oranges with some yoghurt toppings can keep us full and also are low in calories.
Making green smoothies with spinach, yoghurt, protein powders, berries and many different ways are other breakfast ideas.
Related recipes
Recipe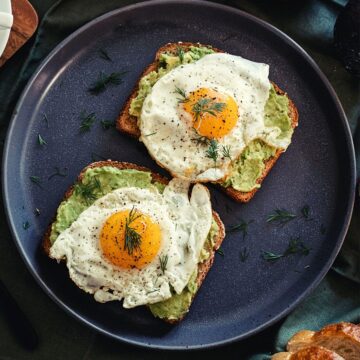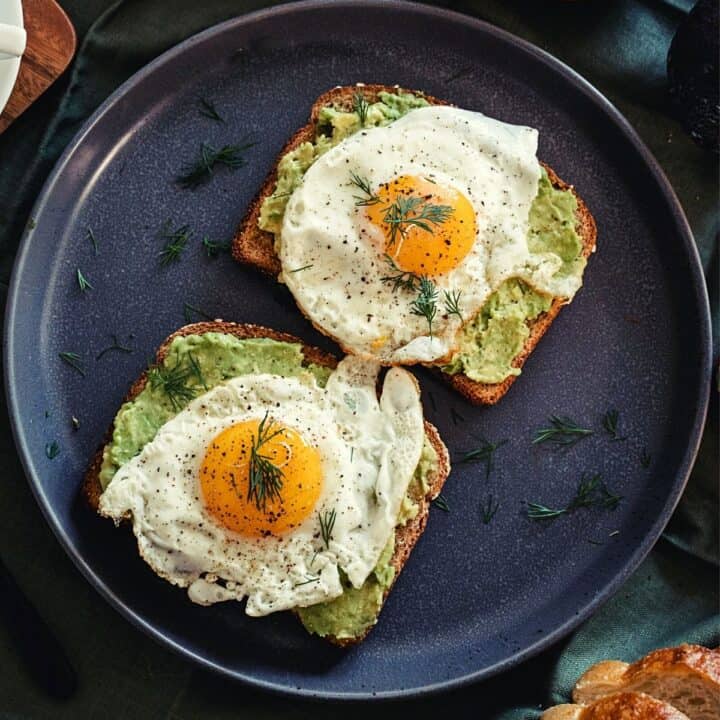 low calorie breakfast for weight loss
Simple breakfast recipe that is low in calories.
Ingredients  
1

Avocado

salt and black pepper

1

egg

1

whole-wheat bread/brown bread

3-4

spinach leaves chopped
Instructions 
Toast the bread slice in a toaster.

Heat a pan, spray some cooking oil, beat one egg directly into the pan, spread the chopped spinach leaves on the egg omelette.

cook the egg until it is half fried.

Peel and smash the flesh of avocado in a mixing bowl.

Add salt and pepper to the mashed avocado.

Spread it all over the bread toast.

Place some spinach leaves on the bread slices as optional step.

Place the fried egg over the bread spread with avocado.

Enjoy a healthy breakfast.
Nutrition
Nutrition Facts
low calorie breakfast for weight loss
Amount Per Serving
Calories 385
Calories from Fat 306
% Daily Value*
Fat 34g52%
Cholesterol 164mg55%
Sodium 77mg3%
Potassium 1036mg30%
Carbohydrates 17g6%
Protein 10g20%
Calcium 49mg5%
Vitamin C 20mg24%
Vitamin A 531IU11%
Iron 2mg11%
* Percent Daily Values are based on a 2000 calorie diet.
WANT TO WATCH VIDEO RECIPES?
SUBSCRIBE US ON YOUTUBE
Faq's
How many calories to have for a weight loss breakfast?
Limit the calories in food to 500 in order to have a healthy breakfast. Having 300 calories breakfast too is a good option so that they burn easily and help in losing weight with their daily activities.
What foods work well for a few calories in the morning?
Foods such as berries, banana, eggs, lean meats, yoghurt, oatmeal, whole grain bread or whole wheat bread, avocado, peanut butter etc... have few calories and keep us full until the next meal.
Can I skip breakfast to lose weight?
After many hours of starvation at night having a light breakfast rather than skipping is a good idea to kick start the day in a healthy way.
These are just some of the simple low-calorie breakfast ideas to lose weight as well as for healthy choices. There are many more recipes to make that are easy and quick.
Comment below in the comment section for more such recipes and help us improve more with your feedback.
Recommended