This sorakaya chutney is a special vegetarian andhra style pachadi or chutney recipe with sorakaya also called as bottlegourd in english. This anapakaya or sorakaya pachadi is a wonderful combination with rice and dal.
Other south indian chutneys include peanut chutney, pudina chutney, onion chutney etc...
In south india, many different chutneys or pachadis are made using vegetables and every pachadi or chutney is very interesting when it comes to taste.
These chutneys are a great combination with rice and also can be accompanied with south indian breakfasts too.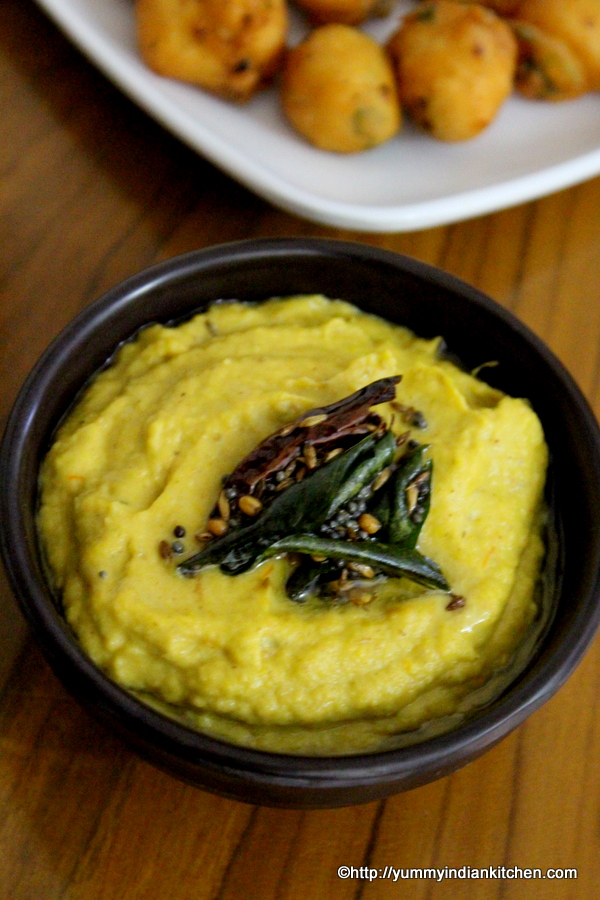 Sorakaya is used widely and in various ways. It is used to make desserts, curries and chutneys, halwa recipes etc... It is also referred to as anapakaya in andhra region.
The recipe is quite simple and all we need to do here is just peel and dice the bottlegourd pieces, cook them with spicy ingredients and also a slight tempering and blending them into a paste.
Here, I have only made plain bottlegourd chutney but to the same chutney but, we can also add sesame seeds/nuvvulu podi to the sorakaya chutney to enhance the flavor of the pachadi.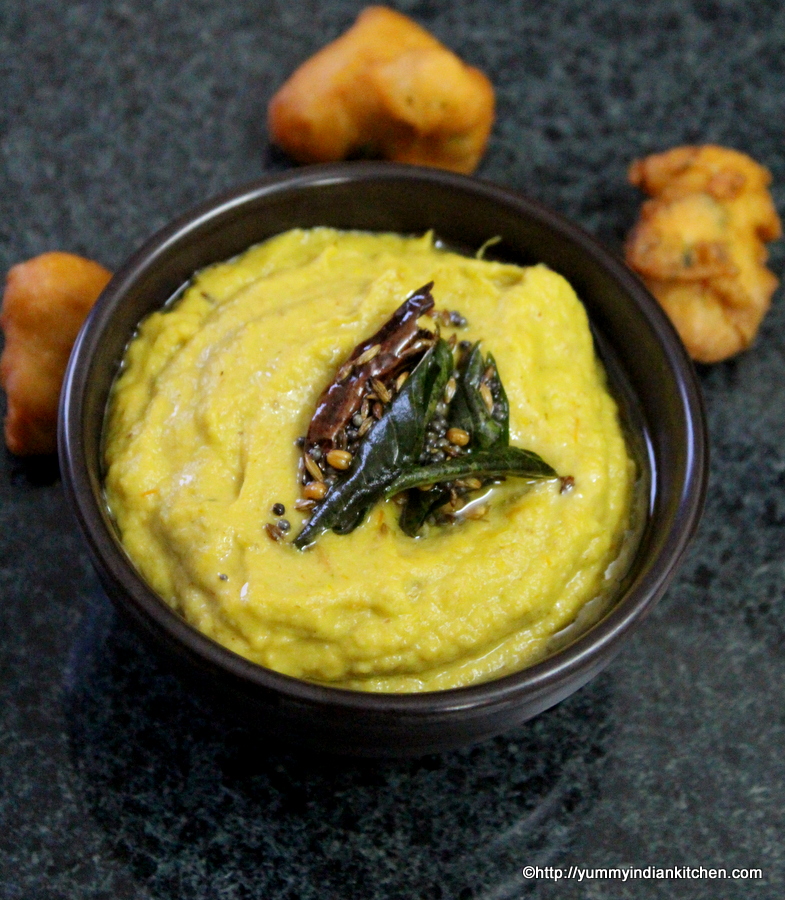 Adding nuvvula podi is preferred sometimes but it equally tastes good even though if its made without sesame seeds/nuvvulu.
Whenever I make dal recipe I try to make some vegetable chutneys which compliment well with the rice and dal and these veggies rather than stir frying are preferred as chutneys as side dishes...
This vegetable is also used to make curry but making curries all the time is quite boring and lauki can't be stir fried too...therefore, having it as a lauki chutney is the best option with plain rice.
It tastes good with idli, dosa or any other south indian breakfast recipes like pesarattu or different dosa varieties.
Below are the recipe details on how to make bottle gourd chutney best to be eaten with rice, roti, idli, dosa etc...
How to make sorakaya pachadi recipe below:
Recipe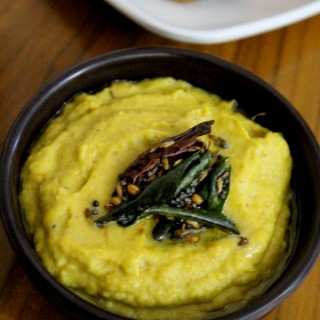 Sorakaya Pachadi Andhra, Bottle Gourd Chutney | Anapakaya Pachadi
A side dish chutney or pachadi recipe made with bottle gourd/sorakaya/sorakkai and this chutney goes best with steamed rice and is served along with meals.
Ingredients
2 ½

cups

bottle gourd/sorakaya/kaddu peeled

roughly deseeded and cut into cubes

3

tablespoon

oil

½

teaspoon

cumin seeds

6-7

green chillies

8-10

garlic cloves

2

tablespoon

freshly chopped coriander leaves

1 to

mato chopped

salt - to taste

½

teaspoon

turmeric powder

7-8

tamarind pieces soaked in little water for few minutes
For tempering or seasoning:
2

tablespoon

oil

¼

teaspoon

chana dal/bengal gram

¼

teaspoon

urad dal/split black gram

¼

teaspoon

cumin seeds

¼

teaspoon

mustard seeds

3-4

dried red chillies

4-5

curry leaves
Instructions
In a wok, add oil and heat it.

Add cumin seeds, slit green chillies and saute for few minutes.

Add garlic cloves and stir well.

Add bottle gourd/sorakaya cubes into it.

Mix well, also add coriander leaves into it and mix well.

Cook for few minutes until bottle gourd turns soft.

Add chopped tomato and cook until it turns soft.

Add salt, turmeric powder and mix well.

Cook for few seconds.

Cool down the mixture.

Add the whole bottle gourd mixture into a blender.

Add tamarind pieces into the blender(do not add water).

Blend the whole mixture finely.

Give the tempering as mentioned below.
For tempering:
In a tadka pan, add oil and heat it.

Add cumin seeds, mustard seeds and let them crackle.

Add chana dal, urad dal and stir for few seconds.

Add dried red chillies and stir for few seconds.

Add curry leaves and let them crackle.

Transfer the tadka all over the chutney.

Serve hot with rice and dal.
Notes
1.In south india this chutney is made with roasted sesame seeds too..
2.To enhance the flavor of the chutney add a teaspoon or two of nuvvula podi or roasted sesame seeds powder into the chutney along with cooked bottle gourd mixture and blend. This gives an amazing taste to the pachadi...
3.Do not add water to the pachadi/chutney while blending as doing so spoils the chutney...
4.I have added a tomato into the pachadi but the chutney can be made even without adding a tomato.
Nutrition
Nutrition Facts
Sorakaya Pachadi Andhra, Bottle Gourd Chutney | Anapakaya Pachadi
Amount Per Serving
Calories 280
* Percent Daily Values are based on a 2000 calorie diet.