Onion chutney recipe, a very popular South Indian chutney recipe made using onions and some spices. It is usually eaten or served with dosa as a topping and often termed as ulli Karam dosa in Telugu terminology and is a common topping for south Indian breakfasts or a common side dish for most of the breakfast recipes in south India.
There are already many chutney recipes shared on the blog some of which are made with veggies like dosakaya pachadi, sorakaya pachadi, beerakaya pachadi etc... and other chutney recipes that are made for idli, dosa and vada are peanut chutney.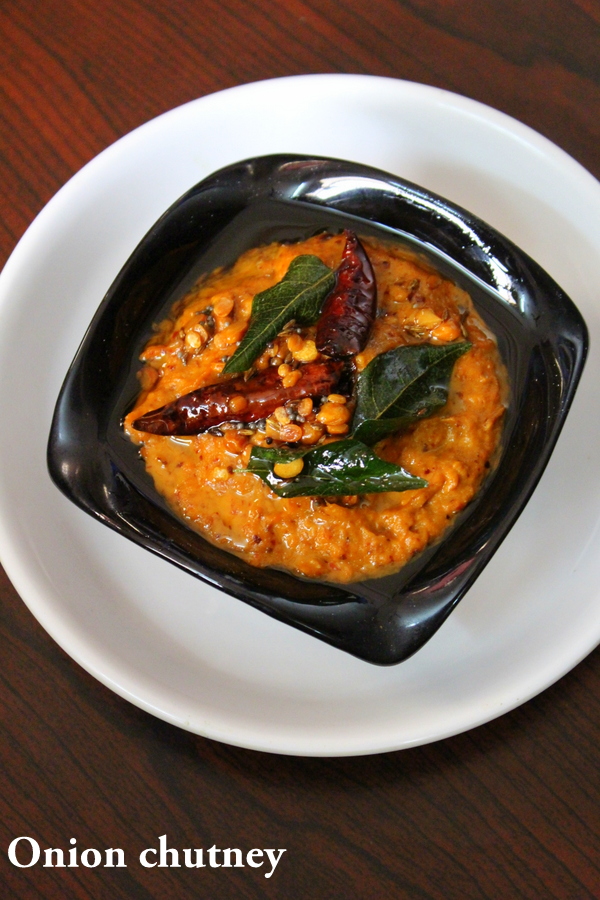 In some of the southern states like Tamil Nadu it is also called as vengaya chutney and most of the places make the chutney in a similar way but there are slight variations here and there.
Vengaya is onion in some of the southern terms and is the quickest and one of the easy chutney recipes to be served with dosa or idli.
It goes perfect even with rice as well. In southern states or southern regions, ghee is often mixed along with chutneys and steamed rice. Nothing tastes good like the combination of ghee and chutney with hot hot cooked rice.
Chutneys in South India are made with almost every ingredient and every vegetable and the most common chutney here is made out of tomatoes known as tomato pachadi or tomato chutney. So basically south india is all about chutneys and pappu recipes which here are served with joy and pleasure.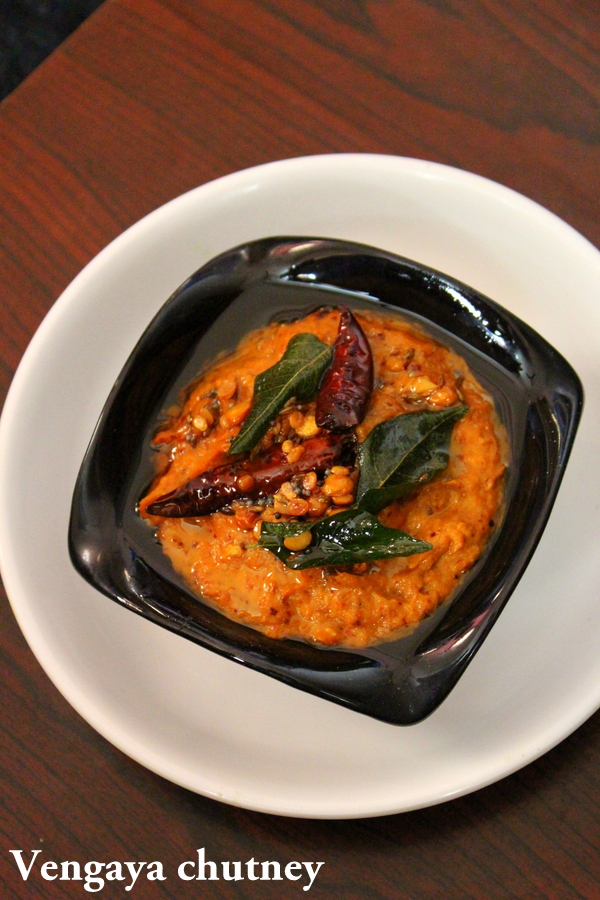 Most of the farmers in southern regions like to make chutneys for their main course meals as they are easy to make and taste good with rice...
Chutneys of various ways are usually made in andhra, telangana states along with other south indian states like Tamil nadu etc...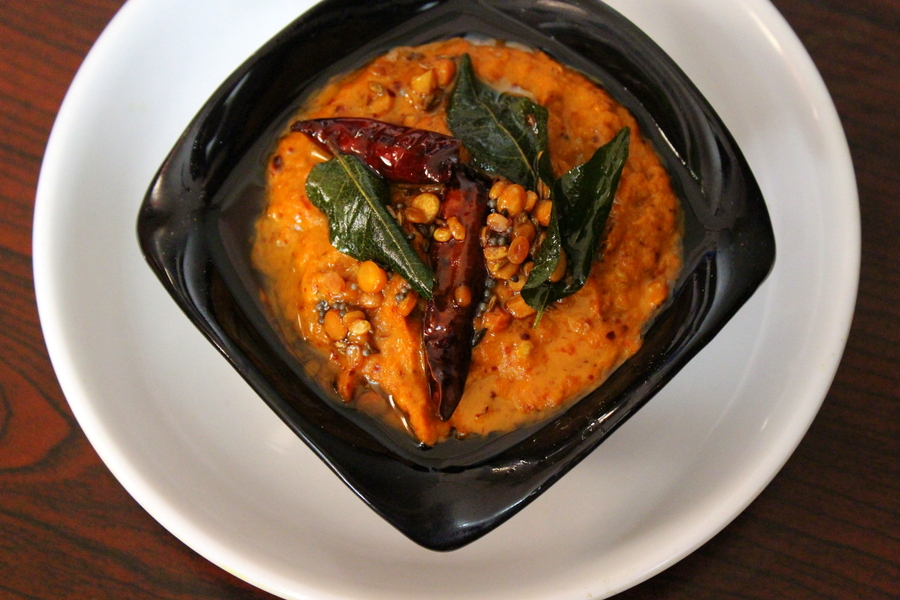 Of the various chutneys made, most of the chutneys made are basically using veggies and the rest are made for serving with breakfast recipes like idli, dosa, vada, uttapam, upma and these chutneys are basically made out of peanuts or roasted chana dal.
Below are the recipe details shared along with step by step detailed instructions and shall also be posting video procedure for the onion chutney recipe as soon as I am done with the editing. I will also be updating many chutney recipes as I keep continuing making those recipes and updating them on the blog.
Check out the recipe card below.
Recipe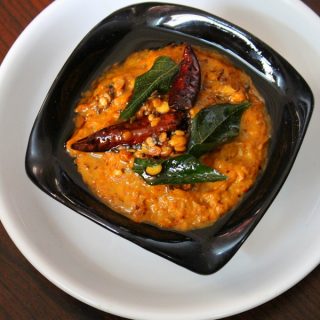 onion chutney recipe, vengaya chutney
A south indian style chutney recipe made using plain onions and spices to be eaten along with dosa or rice.
Ingredients
To make the chutney:
2

tablespoon

oil

10

dried red chillies

5-6

garlic cloves

3

medium size onions

roughly chopped

½

lemon sized tamarind pieces

salt to taste
To make the tempering/tadka:
2

tablespoon

oil

½

teaspoon

cumin seeds/jeera

½

teaspoon

mustard seeds/raai

½

teaspoon

chana dal/bengal gram

½

teaspoon

urad dal/split black gram

2

dried red chillies

4-5

curry leaves
Instructions
To make the chutney:
In a pan, add oil and heat it.

Add dried red chillies, saute for few minutes on low flame.

Add garlic cloves, mix well and saute for few minutes.

Add the roughly chopped onions, keep sauteing and cook the onions until they turn soft.

Add salt as per taste.

Add the tamarind pieces into the onions, mix and cook them for 3-4 minutes on low flame.

Do not brown the onions completely.

Switch off the flame and cool it down.
Blending the chutney:
Add all the ingredients into a blending jar, blend the chutney finely.

Add salt if required as per taste or skip if the salt is perfect as it is already added while cooking the chutney ingredients.

Transfer the chutney into a bowl and give tadka to it as mentioned below.
Giving the tempering or the tadka:
Take a tadka pan, add oil and heat it.

Add cumin seeds, mustard seeds and let them crackle with a pop up sound.

Add chana dal, urad dal and stir well.

Add the dried red chillies, curry leaves and saute well.

Switch off the flame.

Add this tadka all over the chutney.

Serve the chutney with either rice or dosa.
Notes
1. This chutney can be served with rice and dal as well as a side dish to rice and dal.
2. If there is no curry or dal available then, simply mixing this chutney with steamed rice gives us an amazing taste.
3. Tamarind quantity can be increased or reduced according to the sourness preferred by each individual. Some prefer sour taste and some prefer less sour taste.
4. Adding too many onions and less spices makes the chutney sweet and one needs to balance the ratio of onions, tamarind and red chillies according to the quantity of onions added.
Nutrition
Nutrition Facts
onion chutney recipe, vengaya chutney
Amount Per Serving
Calories 410
* Percent Daily Values are based on a 2000 calorie diet.
Do share us your feedback on this recipe and also share any version of your recipe to make this chutney. Also do not forget to follow us on our social media handles such as facebook, instagram and do not forget to subscribe us on youtube.