Coconut chutney is a popular chutney all across south India which is made using fresh coconut commonly eaten as a side dish with idli dosa or any south Indian breakfast recipes. Chutneys are highly popular all across south Indian states like Andhra, Telangana, Tamil Nadu, Kerala etc...
Other chutney recipes that taste best with south Indian breakfast recipes are peanut chutney, onion tomato chutney
Not only this particular chutney but many other chutneys are made here and every chutney tastes yum...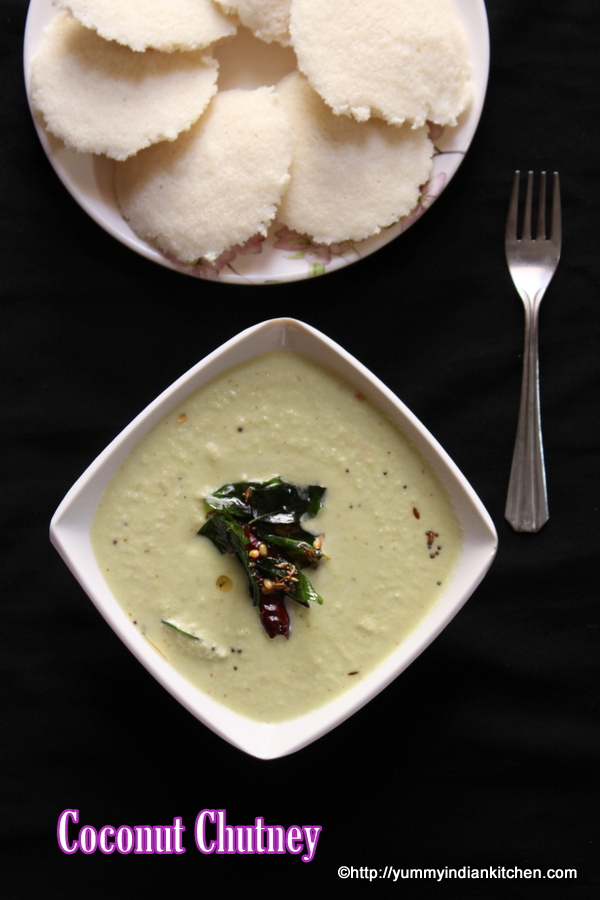 There are certain chutneys suitable to be eaten with rice and there are some other side dish chutneys which are good to be eaten with breakfasts like idli, dosa, vada, rava uttapam, rava upma , bondas etc...
Coconut chutney is mainly made with coconut but there are many other ingredients that are added into this chutney to make it a delicious one.
This chutney is made with many variations and every variation is a perfect combination to be eaten with all kinds of south indian breakfast recipes.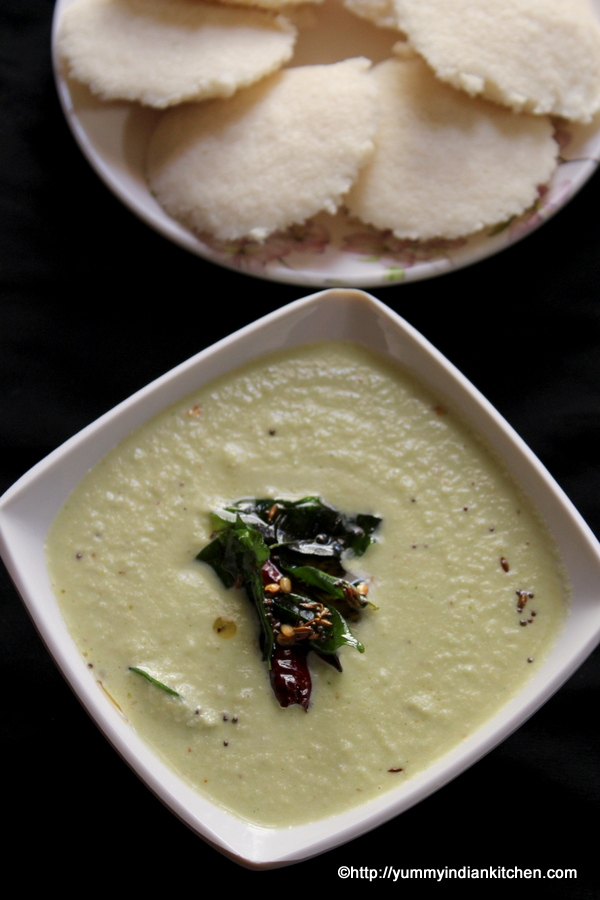 Here I have fresh coconut and roasted chana dal as key ingredients in a 1:½ ratio and also added few other ingredients to give more flavours to it.
I will also be sharing other variations of this nariyal ki chutney with time and hope my blog readers enjoy every chutney recipe shared on this blog...
This chutney here is a slightly thick chutney suitable to be eaten with south indian breakfasts.
Below are the recipe details on how to make this chutney also called as thengai chutney in some parts of south indian states and in hindi coconut is termed as nariyal.
Also check out the video below which shows practical procedure to make the delicious side dish.
Video
Below are the list of ingredients to make this chutney and also including salt into it...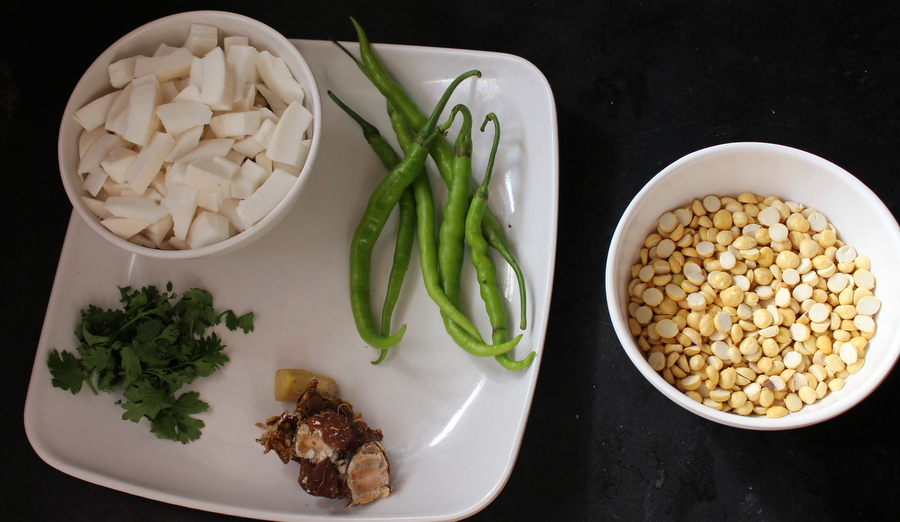 Recipe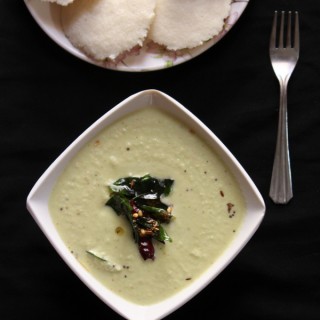 Coconut Chutney Recipe For Idli Dosa, Thengai Chutney
A simple few ingredient chutney made using fresh coconut commonly eaten with south indian breakfast like idli dosa vada etc...
Ingredients
For the chutney:
1

cup

fresh coconut cut into fine pieces/grated

½

cup

roasted chana dal

6

green chillies chopped

2-3

small pieces of tamarind

1

small piece of ginger

optional

1

tablespoon

coriander leaves

optional

salt - to taste

1

cup

water approx.../as per requirement
For tempering:
1

tablespoon

oil

½

teaspoon

cumin seeds

½

teaspoon

mustard seeds

½

teaspoon

urad dal/split black gram

2

dried red chillies chopped

5-6

curry leaves
Instructions
Note:
Remove the shell of the coconut and finely chop the coconut into pieces or grate the coconut
Blending the chutney:
In a bender, add the chopped grated coconut .

Add in the roasted chana dal.

Add green chillies, tamarind pieces, coriander leaves, small ginger piece and salt as per taste.

Blend all the ingredients together.

Add water as per requirement of the consistency and blend again into a fine paste.
For the tempering:
In a tadka pan, add oil and heat it.

Add cumin seeds, mustard seeds and let them pop up.

Add in urad dal/split black gram.

Add dried red chillies and stir well.

Add curry leaves and let them crackle.

Transfer the tadka all over the chutney.

Serve the coconut chutney with idli/dosa/vada/uttapam.
Notes
Adding ginger is totally optional and ginger can also be replaced with garlic while making the chutney...
Nutrition
Nutrition Facts
Coconut Chutney Recipe For Idli Dosa, Thengai Chutney
Amount Per Serving
Calories 320
* Percent Daily Values are based on a 2000 calorie diet.