Cumin powder is an aromatic and flavorful indian spice used in almost every indian curry be it a vegetarian recipe or a non-vegetarian dish. Cumin powder is commonly called 'jeera' and jeera is the healthiest indian dry spice with lots and lots of health benefits.
Also check out other indian spices to be made at home are ginger garlic paste, coriander powder etc...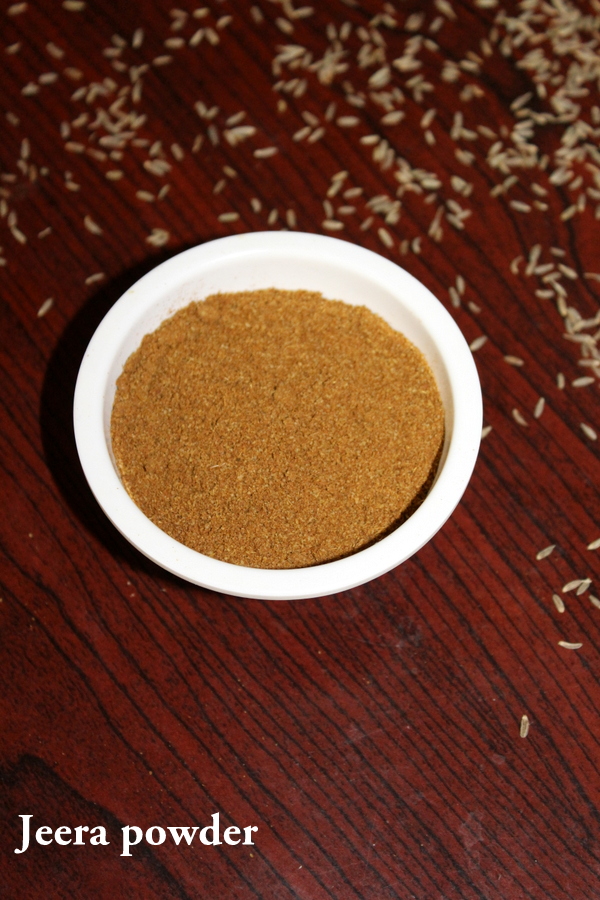 I have already shared coriander powder which is commonly called as dhania powder and both these dry spices are the two most indian spices that are a necessity in every indian kitchen.
Coriander powder and cumin powder both go together in every curry made in Indian cuisine. Cumin powder is also added in most of the indian street food recipes to give a chatpata taste.
These dry spices are anyways readily available in markets but my main motive in sharing this recipe is to make these aromatic spice powders at home.
Making these dry spice powders at home that are home made give real flavors to the curries or gravy recipes and also they amazingly taste good when home made powders are added.
More over whole coriander seeds and cumin seeds are easily available in every grocery store in Indian markets and they are quick and easy to make these powders at home and store them for a long time.
Coriander and cumin have lots of health benefits and I suggest these spices to be added in every veg recipe or a non veg recipe as they give yummy aroma into the curries.
Cumin is very beneficial for health and I have shared some of the healthy recipes with jeera such as jeera water which is a great weight loss drink. Also other recipe that is already shared using jeera is aloo jeera.
We all know that cumin is highly used for cooking and apart from cooking it also has many medicinal benefits as well.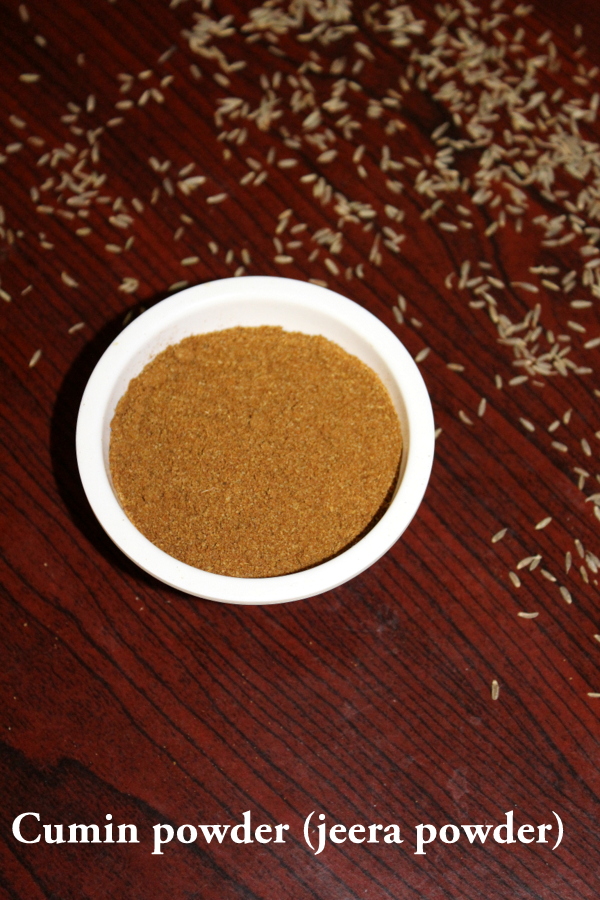 Let us understand some of the health benefits of cumin/jeera and uses:
It is a spice used in the form of ground powder where in the cumin seeds are ground to a fine powder and stored for cooking purposes.
Not only in cooking but also it is highly used for losing weight by adding cumin in various weight loss drinks in powdered form of by using whole cumin.
It is highly recommended for weight loss, it also reduces cholesterol levels, aids in treating memory loss problems.
Cumin is also very helpful and useful in treating digestion related ailments and one who suffers problems with indigestion then, using cumin in a drink or in buttermilk aids in treating digestion related problems.
It is also said to reduce stress related problems and helps in giving one a good proper sleep and also has many healing properties such as it can treat anaemia and also many beauty related stuff.
I have also shared a healthy drink into which cumin powder is added and it is a very common drink in Indian summers consumed by most of the Indians and it is nothing but our very famous chaas recipe or masala chaas.
How to make cumin powder at home or jeera powder at home:
I know most of them must be wondering why such a big article when this spice powder is readily available in markets but here I give you the answer.
The spice powder does not give out as good a taste as made at home and the spices that are made at home are nicely roasted, freshly powdered and stored well without any preservatives.
Using these kind of home made powders should be added into all the dishes made in Indian cuisine and they are highly recommended powders that should be added for good aroma in the curries.
To make this at home we need to use simple tips and tricks and one should be careful in roasting and making a fine powder out of it.
Below are the recipe details into making cumin powder at home.
How to make cumin powder:
Recipe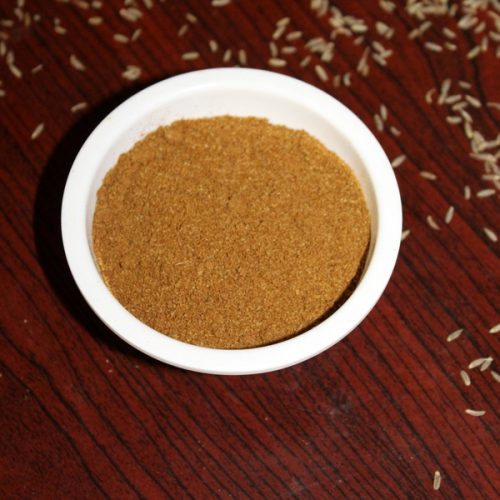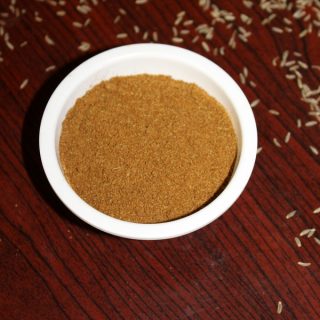 cumin powder recipe, jeera powder
A highly used spice mostly used in North Indian cooking and also in south indian cooking.
Ingredients
250

gms cumin seeds/ jeera

wok to roast the cumin
Instructions
Take a non stick wok or a pan, heat it.

Add cumin seeds and dry roast the cumin seeds on low flame.

Keep stirring the cumin seeds/ jeera while roasting them.

If not stirred well, the cumin seeds might get burnt at the bottom and the whole spice tastes burnt.

The cumin seeds give out an aromatic fragrance while getting dry roasted and that is the sign of cumin seeds roasted well.

When the cumin seeds gives aromatic fragrance, switch off the flame and cool them down.

Take a mixer grinder jar, add the roasted cumin seeds into the jar, blend them finely until they are powdered well.

Transfer the cumin powder into an air tight container.

Store the jeera powder and use it for cooking purpose or for medicinal purposes.

It lasts long and can be used for months.

Use in curries when required.
Notes
1. One important tip to know that cumin is roasted well is it starts giving out aroma into the kitchen and too much of roasting burns the cumin and one should be careful while roasting it.
2. If the cumin is roasted longer, the powder gives out a burnt smell and the curries smell burnt and hence be careful.
Nutrition
Nutrition Facts
cumin powder recipe, jeera powder
Amount Per Serving
Calories 180
* Percent Daily Values are based on a 2000 calorie diet.