Jowar Roti Recipe is a common flat bread made using Sorghum flour/jowar flour. The jowar flour is totally glutten free and an unleavened flat bread. Serve the roti with chutneys.
Related Roti or Paratha Recipes as breakfast recipes:
The jwarichi bhakri is made usually with hands traditionally and it requires skill to be made. Please watch the video below on how to make jowar roti with hands.
This jowar roti is usually common across Karnataka region and Andhra Pradesh. It is also common across Maharashtra and is called as jwarichi bhakri over there.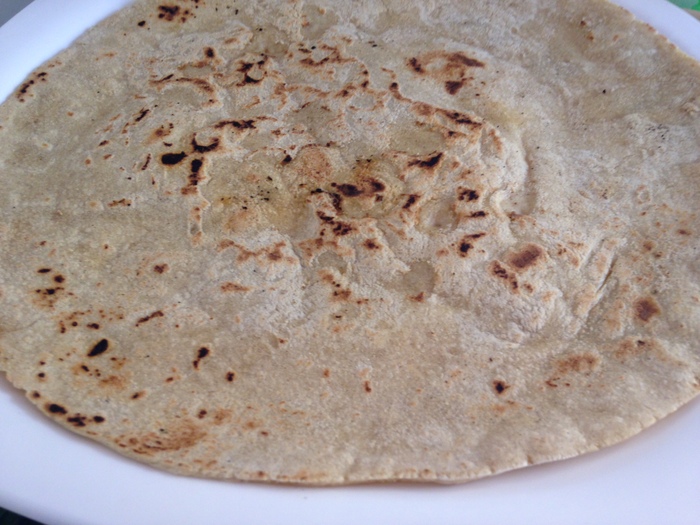 In Andhra region it is called as jonna rotte and its also liked by people who are in agriculture field as this roti gives them energy to work for full day and it is very affordable..
The roti needs a lot of physical work and Mummy's are expert in making this roti. They make the roti with such a great skill of hands and its a treat to watch them rotate the roti so smoothly and easily.
Once we get the art of rotating the roti with the hands then this is the healthiest roti that can be eaten during summer time. It is also recommended for people who are suffering from diabetes.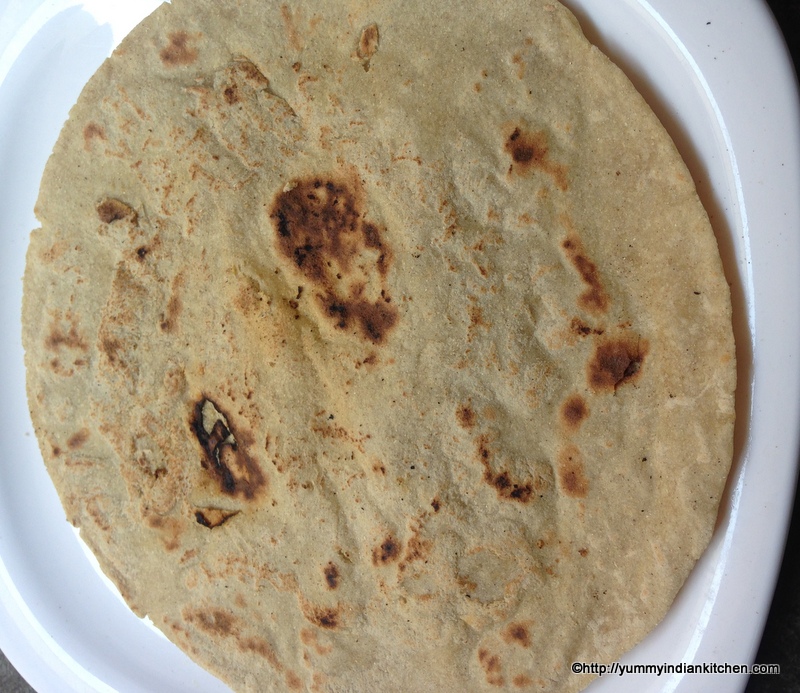 This roti can be eaten with any vegetable side dish or any kind of veg stir fry… It tastes well with any side dish made with vegetables or any dal recipe. The best time to eat this roti is summer time.
Eating this roti is so filling and one jowar roti is enough to keep us going for the whole day. The jowar ki roti has to be handled carefully and it can be done only with lots and lots of practice.
If one is from South India then elders of the family might make these rotis with so mush of flair and it feels so good to watch them doing these rotis and so do my elders. Hope this traditional recipe does not get unnoticed as this is a healthy recipe.
Learn how to make jonna rotte with detailed recipe below and also watch the video procedure for a better understanding.
Jowar Roti Recipe or Jowar Ki Roti Below: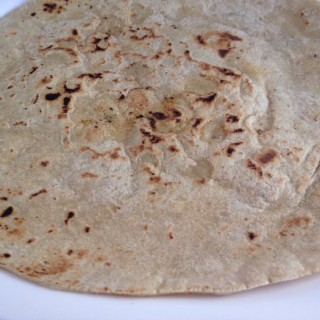 Jowar Roti Recipe, How To Make Jowar Roti | Jonna Rotte
A healthy flat bread recipe made with jowar flour called as jowar ki roti…
Print
Pin
Rate
Ingredients
3

cups

jowar flour

sorghum flour

salt as per taste

1

glass of warm water
Instructions
Firstly, boil water until it gets warm and put it aside.

In a flat base bowl add jowar atta / jowar flour.

Add salt according to your taste and mix well.

Carefully add some warm water into the flour (Use a ladle if the water is too hot).

Start kneading the dough and keep adding water to knead until a thick dough is formed.

Do not add excess water as the dough may not be formed perfectly.

Take a small portion of the dough, make a round ball of the dough.

You can either use a rolling board or you can use the kitchen platform to roll out the roti.

Dust some jowar flour on the surface of the area where the roti is to be rolled out.

Place the round ball on the dusted area and start patting the ball.

Pat the ball and keep pressing it until a round circular jowar roti is obtained.

Usually the roti is patted or beaten with the palm of your hand and pressed to get a circular roti.

Heat the tawa well.

Lift the roti very carefully and place it on the tawa such that the roti with the atta side should come on the top.

Take a muslin cloth dipped in water and move the muslin cloth all over the top of the roti to apply some water all over the roti.

When the water evaporates, flip the roti.

Cook the other side for few minutes.

Flip the roti again and press it so that the roti gets cooked well on all sides.

The roti could also puff up if lucky enough.

Flip the roti and cook all the sides until they are roasted well.

Take it out on plate.

Serve hot with dal or any vegetable curry.
Notes
1. Always use warm water to make jowar roti as the roti may not be formed and may tend to break if cold water is used.
2. Allow the water to come down to room temperature if the water is too hot.
3. Always make sure to make jowar roti with fresh atta/flour as the jowar roti breaks if the atta used is too old.
Nutrition
Want To Watch Video Recipes?
SUBSCRIBE US ON YOUTUBE!
Step by Step details with Video for Jowar Roti: