Mutton Biryani Recipe here in this post is a pakki yakhni style Hyderabadi biryani recipe made by cooked mutton and also cooking it by making layers of mutton and rice.
There are several other biryani recipes on the blog mainly chicken biryani.
When it comes to non vegetarian recipes generally mutton is rarely preferred and chicken is highly requested to make many non veg delicacies but I would suggest to include all kinds of non veg such as fish, chicken, mutton as well for a healthy body.
Biryani is loved by everyone and biryani is not only prepared in non vegetarian section but veg biryani recipes too are a craze amongst Indians which can be served with biryani raitas or curries.
Types of Biryani:
Biryani recipes never end and the list of biryani recipes goes on such as egg biryani, chicken biryani recipes, paneer biryani, fish biryani, prawn biryani etc...Every region across India makes hundreds of different varieties of special rice recipes and each method and technique used is different.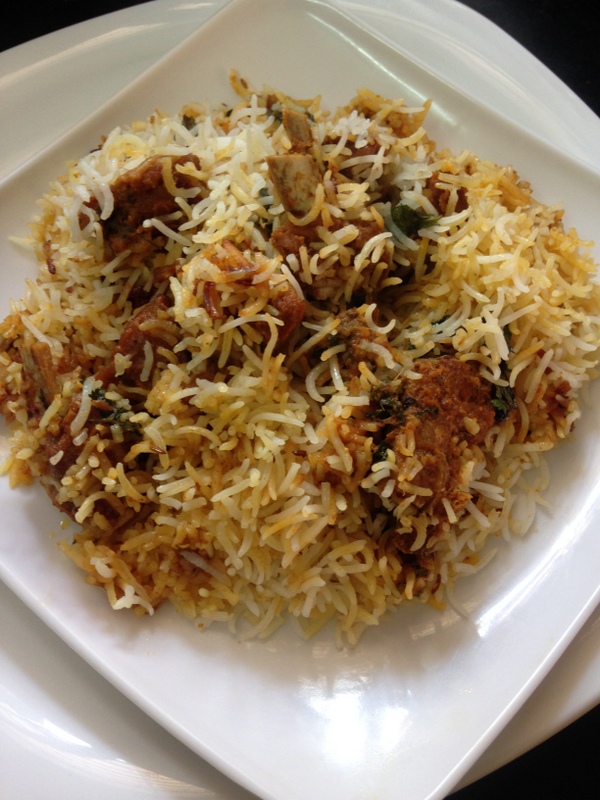 All the biryani recipes taste well with bagara baingan or mirchi ka salan...
               I have already posted dum style biryanis in different methods but pakki yakhni style biryani is a unique style where the mutton is completely cooked and added to the rice in layers.
The difference in dum biryani and pakki yakhni biryani is nothing but the dum biryani with mutton requires a long time to marinate but this recipe can be made quickly by pressure cooking the mutton and quickly adding it to the layered rice with some interesting seasoning.
                   If you are looking for biryani recipes in dum style then do check my blog recipes which are and mutton dum biryani recipe which have been made in dum style with slight variations .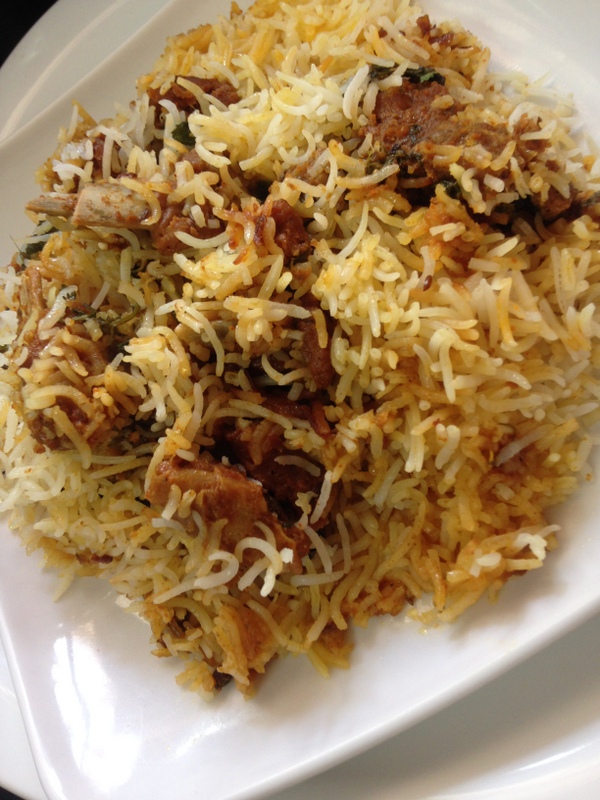 I sometimes prefer making  biryani in this method as this method of biryani gives a wonderful taste too . As many of us would like to try biryani in this method I therefore decided to share pakki yakhni biryani recipe which is a  mostly preferred method all across the country.
               This recipe does not require any marination and to tenderize the mutton just pressure cook the mutton with spices and also if one is perfect with making biryani recipes, one can always try many variations.
                               This is basically an Indian style biryani recipe which is usually made by layers using mutton curry and rice.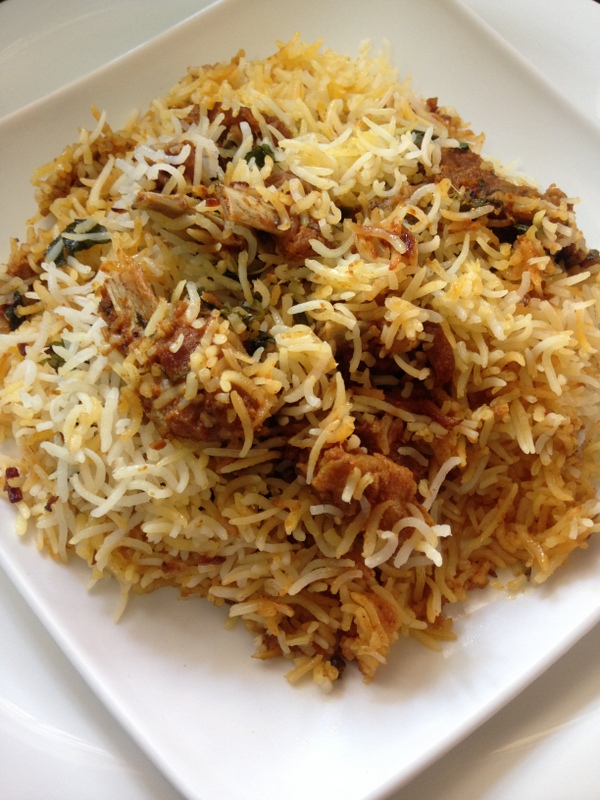 I would love to post many kind of biryani recipes as I keep updating my blog and would be glad to receive feedback from my blog readers for my recipes which would motivate me to share amazing recipes from different Indian cuisines...
Learn how to make pakki yakhni biryani recipe with meat step by step with the written procedure and also by watching the video to get an idea...
Mutton Biryani Recipe Below: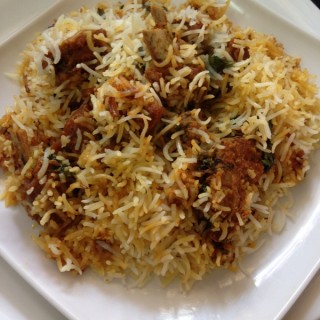 Mutton Biryani Recipe Indian
Biryani recipe made by cooking mutton completely and layering it with rice...
Ingredients  
For Tenderizing Mutton:
1

kg

mutton cleaned and washed well

salt as per taste

1

tbsp

ginger garlic paste

1

tbsp

red chilli powder

½

tsp

turmeric powder

1

tsp

garam masala powder

1

tsp

black pepper corn powder

(kali mirch powder)

1

cup

beaten yogurt

1

cup

deep fried onions finely crushed

1

bunch freshly chopped coriander leaves

2

tbsp

oil

3-4

small cinnamon sticks

3-4

cloves

3-4

chinese cubeb/kabab chini

optional

3-4

cardamoms brown/green

1

tsp

caraway seeds

5-6

green chillies vertically slit
For Cooking Rice:
water for boiling

salt to taste

1

kg

basmati rice

2-3

small cinnamon sticks

2-3

cloves

2-3

cardamoms

1

tsp

caraway seeds

1

tbsp

lemon extracted juice
For Layering or Seasoning:
2

tbsp

chopped coriander leaves

2

tbsp

chopped mint leaves

3-4

tbsp

deep fried onions

3

tbsp

lemon extracted juice

2

tbsp

oil

¼

cup

saffron flavored milk

2 saffron strands dipped in milk
Instructions 
For Cooking Mutton:
Take a large bowl or vessel, into it add mutton pieces, add salt, add ginger garlic paste.

Add spices such as red chilli powder, turmeric powder, garam masala powder, black pepper corn powder and mix well.

Add beaten yogurt, mix well and put it aside.

Take a pressure cooker, add oil into the cooker and heat it.

Add cinnamon sticks, add cloves, kabab chini, cardamoms, caraway seeds and saute well.

Add vertically slit green chillies and saute for few seconds.

Add the mixed mutton mixture into it.

Add chopped coriander leaves into it.

Add deep fried onions into it.

Mix the whole mixture well, cook for few minutes and pressure cook the mutton mixture by adding a cup of water.

Reduce the steam, and place the cooked mutton aside.
For Cooking Rice:
When the mutton is getting tenderized, soak basmati rice in water for 35-40 minutes.

Meanwhile, take a cooking vessel, add water generously into it.

Add salt according to taste.

Add spices such as cinnamon sticks, cardamoms, cloves, caraway seeds.

Add lemon juice extract into it.

Bring the water to a boil.

Add the soaked rice into it.

Cook the rice until it is ¾th done or 75% done.

Strain the rice completely.
For Layering Of Biryani:
Take empty cooking vessel, add oil at the base and coat it well.

Add a portion of the mutton mixture and spread it evenly.

Over the mutton add a layer a rice.

Season the layer with deep fried onions, coriander leaves, mint leaves, lemon juice, saffron flavored milk.

Again add the remaining cooked mutton mixture over the seasoning.

Add a layer of rice.

Season it again with deep fried onions, chopped coriander and mint leaves, lemon juice, saffron flavored milk.

Also add some ghee and some oil over the top if required and for fragrance.

Cover the lid of the vessel.

Switch on the stove.

Place a tawa over the flame.

Place the cooking vessel over it.

Cook the biryani for 10 minutes on high flame and for 15 minutes on low flame.

Place a weight on the vessel for quick results.

Biryani is done and ready to be served.
Video
Notes
Biryani is done perfectly when steam appears inside the vessel.
The steam raises from the bottom to the top which means the biryani is cooked well.
Additional spices can be added or quantity of spices can be reduced or increased as per requirement.
Always soak the rice before we start cooking the mutton and simultaneously boil the water for rice in order to save time and make the recipe quickly.
Nutrition
Nutrition Facts
Mutton Biryani Recipe Indian
Amount Per Serving
Calories 600
* Percent Daily Values are based on a 2000 calorie diet.
WANT TO WATCH VIDEO RECIPES?
SUBSCRIBE US ON YOUTUBE