Paya Soup is a soup or stew made from the legs of 'lamb' which are also called as lamb trotters and this is a very healthy soup recipe.
Mutton Paya soup has always been one of my favorites as it has all the health benefits and it is indeed a nourishing soup for kids, young ones as well as old ones.
Benefits of having a soup of mutton or meat:
A lot of us are aware of the fact that mutton is high in proteins and it gives the body all the necessary proteins that helps in body building.
But the mutton soup that is made out of the bones and trotters that is the legs of a lamb is high is calcium and paya soup has the highest amount of calcium that one requires to strengthen our bones and strengthen our teeth and make the bones strong.
If bones are strong, a person can be physically fit and active and weak bones cause quick ageing.
Which is best mutton soup or paya soup?:
Mutton soup when made should never be made using boneless mutton. It should always have meat attached to the bones. Using this kind of meat to make the soup helps in slow cooking the meat with all the juices of the bones getting infused into the soup and drinking or consuming the flavorful juice is more healthy than soup made out of boneless mutton.
Paya soup or the lamb trotters soup is the best source of calcium. Always clean the legs of the lamb before pressure cooking. I would suggest to include paya soup a lot in diet rather than plain mutton soup as the leg soup is more healthier and tastier than the mutton soup.
Time required to cook the soup:
The mutton paya or mutton legs should take a longer time to tenderize and if done so then the thick juices from the legs are extracted perfectly.
Approximate time to tenderize the mutton pieces is 35 to 40 minutes and if the lamb is tender they tend to soften sooner within 25 minutes but if the lamb is little aged then they take a bit more longer to get tenderized.
We need to give time for them to get cooked well in order to bring in all the juices into the soup.
How to serve the paya soup:
The soup can be served with naan basically and it can be used with plain phulka, jowar roti, chapati or any kind of naan, roti or paratha.
This is also a great diet for those who are sick. Drinking this soup just plain also gives us a lot of strength to our body and keeps us fit.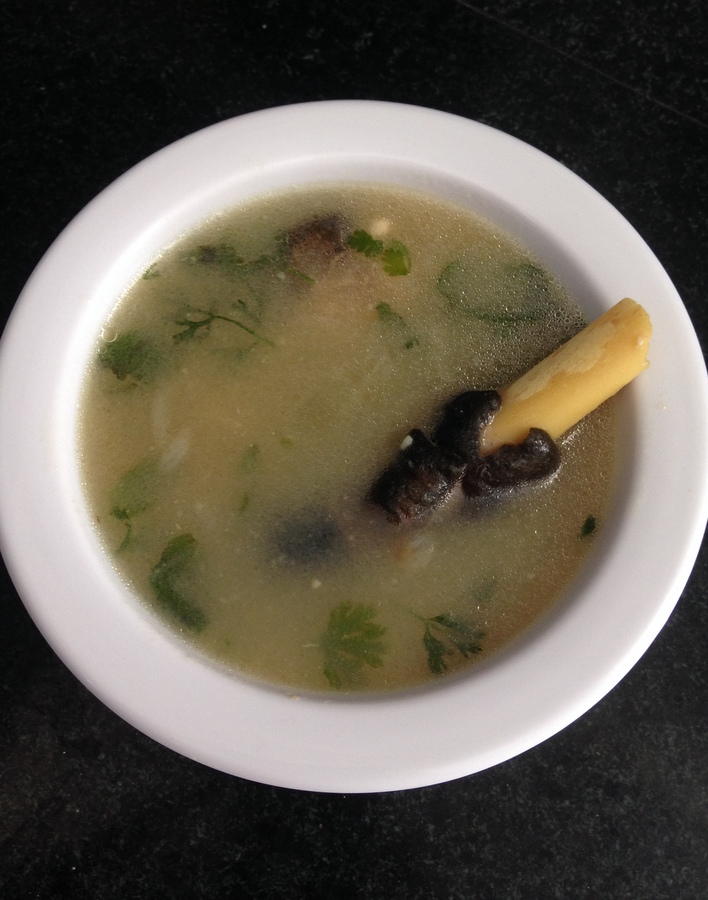 Also check out some more hyderabadi style mutton recipes from my blog such as mutton gravy, mutton keema, mutton biryani, rogan josh etc…
The mutton legs or lamb legs are tenderized in such a way that all the juice from the legs is extracted and mixed with water to form a very healthy stew. The lamb legs are tenderized along with some spices to give aromatic flavor.
If one is looking forward to try mutton bones soup then do try hyderabadi marag recipe which is a hyderabadi cum arabic style of making soup recipe with mutton bones.
There are various ways of making mutton paya soup such as 'Nihari' which is again a very popular soup all across India. Here I am showing the soup recipe in typical Hyderabadi style .. and the similar versions are made across different regions of India with slight variations here and there.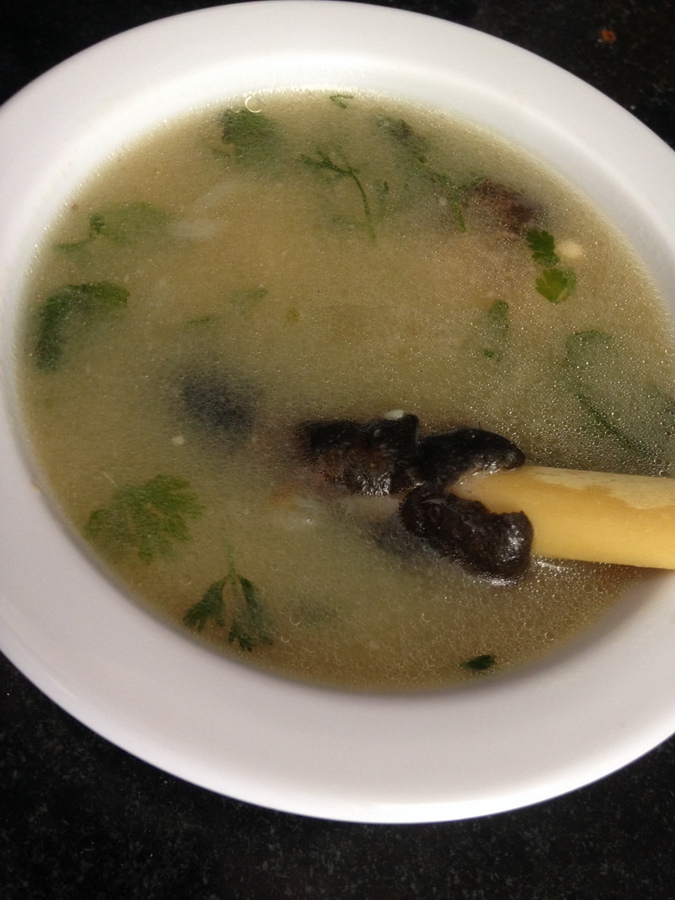 The mutton soup can be taken as a plain soup or it is best to be eaten during breakfasts along with naan or roti. I usually prefer making soup rather than making curry as it is full of calcium and is hugely beneficial for joint pains.
Kinds of soup:
There are many varieties of soup that can be made using vegetarian ingredients such as sweet corn, vegetables, carrot etc…or non veg ingredients such as chicken, mutton, or mutton bones.
Each soup is healthy as we slow cook them in order to bring in all the nutrition that is present inside the veggies as well as the non vegetarian substances.
Having any kind of soup be it a vegetarian or a non vegetarian is very healthy if taken when one is sick or ill. These soups are best during winters and rainy.
Be it any kind of soup make sure to have it in our daily diet either during the cold weathers or during sick as it can prove a lot more healthier than consuming unhealthy eatables.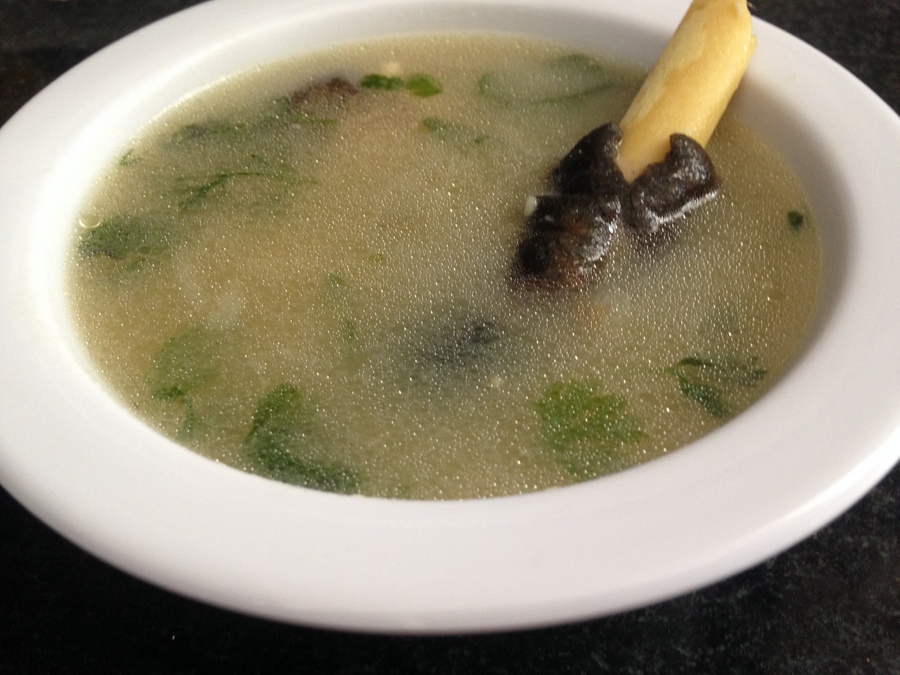 I have already posted a similar kind of recipe but here I have made a very slight variation and thought of sharing it with my blog readers.
The lamb legs have to be washed very well before making this soup recipe. The soup is also very essential for kids to strengthen their joints and they can be given a filtered soup. However it is best to consult a doctor and feed them after doctors prescription.
Below is the written recipe on how to make mutton paya soup recipe which is very nutritious…..
Mutton Paya Soup or Mutton Legs Soup Recipe :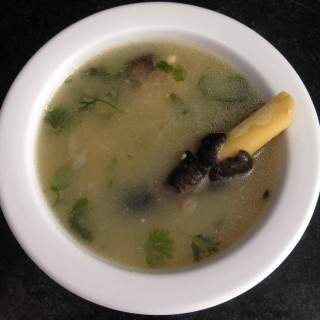 Mutton Paya Soup Recipe, Mutton Leg Soup Recipe
Mutton paya is a soupy stock recipe made by tenderizing the paya well adding spicy flavors into it.
Print
Pin
Rate
Ingredients
For Tenderizing:
6

mutton legs/paya/lamb trotters

salt – to taste

1

small piece of peeled ginger

5-6

black pepper corns

3

glasses of water

(approximately)
Other Ingredients:
1

tbsp

oil

2

medium sized sliced onions

2-3

slit green chillies

1

tbsp

ginger paste

1/2

tsp

black pepper powder

2

tbsp

chopped mint leaves

2

tbsp

chopped coriander leaves

1

tbsp

chick pea flour
Instructions
For tenderizing:
Firstly, wash the pieces of lamb legs/mutton paya very well with wheat flour and water for about 5-6 times.

In a pressure cooker add the washed lamb legs, add salt, add black pepper corns, add ginger.

Add for about 3 glasses of water and pressure cook them on high flame for about 40-45 minutes.

The step of pressure cooking the legs is very important as the complete juices need to be extracted.

Once done reduce the steam and put it aside.
For Making The Soup:
In a cooking vessel, add oil and heat it.

Add the sliced onions and fry them till translucent.

Also add slit green chillies into it.

Add ginger paste into it and saute for few minutes.

Transfer the tenderized lamb legs and its extract into it.

Add little water if required.

Check for salt taste and add if required.

Add coriander and mint leaves.

Add black pepper corn powder.

In a small bowl, add besan and mix it with some water and make a thin paste.

Add the besan paste/chick pea flour paste into the stew/soup and stir well.

Cover the lid.

Bring the whole soup to a boil.

Boil it for about 10-15 minutes on medium flame to sim flame.

Switch off the flame.

Serve hot with naan or roti.
Notes
If there is no water remaining after tenderizing, then add water at the time of boiling or cooking on sim flame.
Wheat flour paste can be added in place of besan/chick pea flour paste.
Rice flour paste (rice flour mixed in little water, made into a thin paste by stirring well) too can be added into the soup to get a slight thick consistency.
If one do not wish to add any of these flour paste then just skip adding any of these flour paste into the soup and drink plain soup.
Spices such as bay leaf and cinnamon stick can be added for more spicy flavor while tenderizing.
Nutrition
Want To Watch Video Recipes?
SUBSCRIBE US ON YOUTUBE!