Mutton Pickle Recipe is a Hyderabadi spicy mutton pickle  made with boneless mutton pieces and it has got all the flavors of pickle and is also called as gosht ka achar in Hyderabad.
                  The word pickle itself makes us feel that the whole process is quite taxing and lengthy but the procedure is not that difficult and the achar can be stored for a couple of days.
Check out some more interesting recipes with mutton :
                   There are few mutton recipes that are tried with boneless meat and apart from this dish another delicious recipe is mutton fry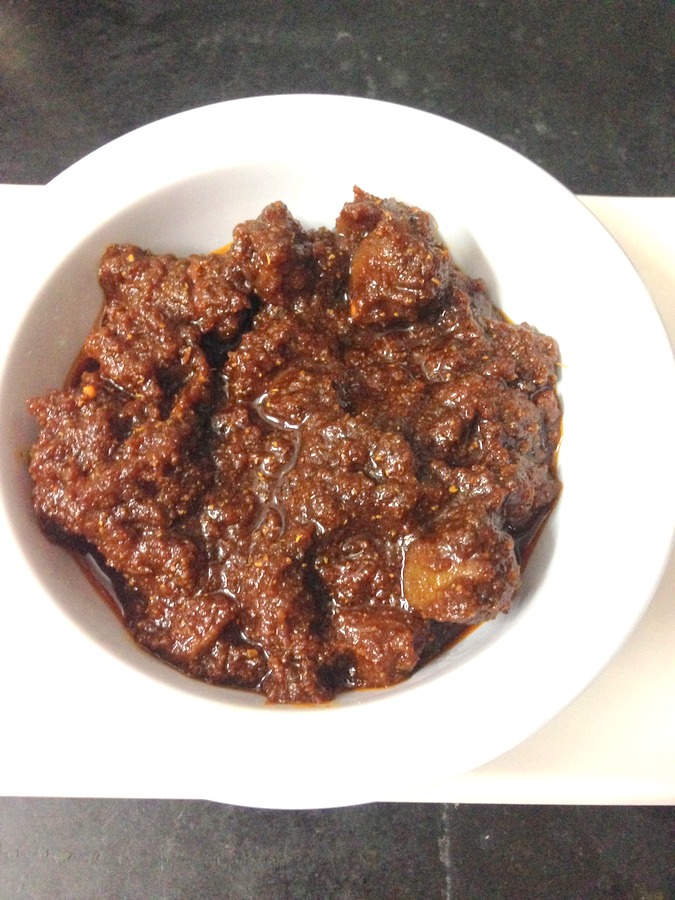 The achar or pickle is totally mouth watering and Indians love achar the most and so do I. Pickles are something which can be eaten along with plain dals and pickles work as great combination with rice and dal.
                     Mutton pickle is very special as it is a hyderabadi dish and Hyderabadis make this pickle and store for a couple of days to eat with rice and dal.
          The dish does not require too many ingredients and is a spicy dish and spicy flavor can be adjusted according to our needs and has got the flavor of  any regular achar.
                 Achar can be made in large quantity but, especially the gosht ka achar will not last for long as it gets completed very quickly. The recipe requires mutton which should be totally boneless and the process is quite simple.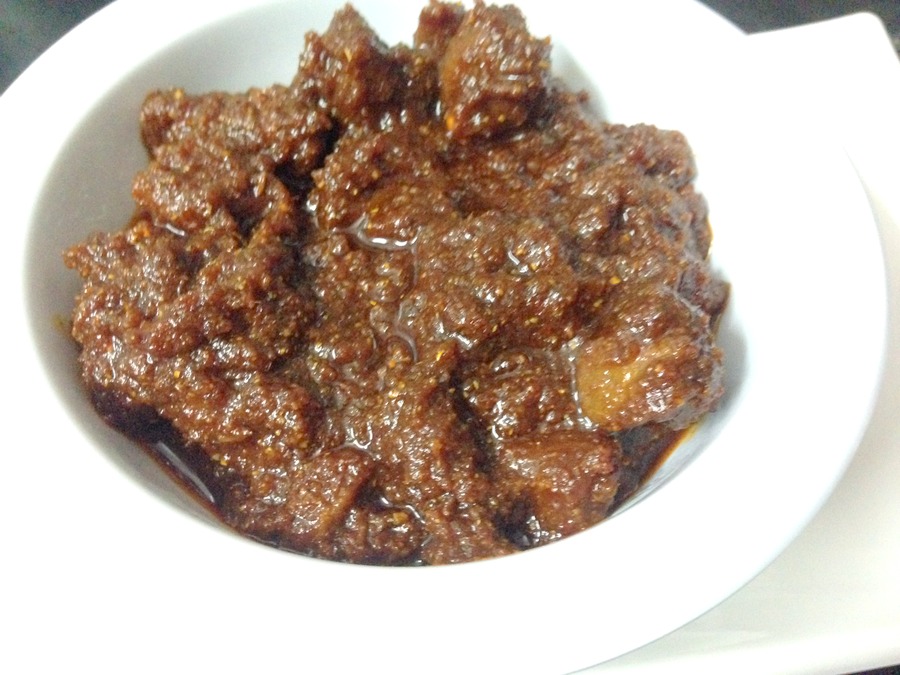 There are various kinds of achar and every achar is special and tasty. Pickles can be made with vegetables and also with mutton and chicken.
           I suggest to try this recipe with less quantity of mutton and then try it out with large quantity of mutton. Mutton pickle simply tastes amazing and irresistible.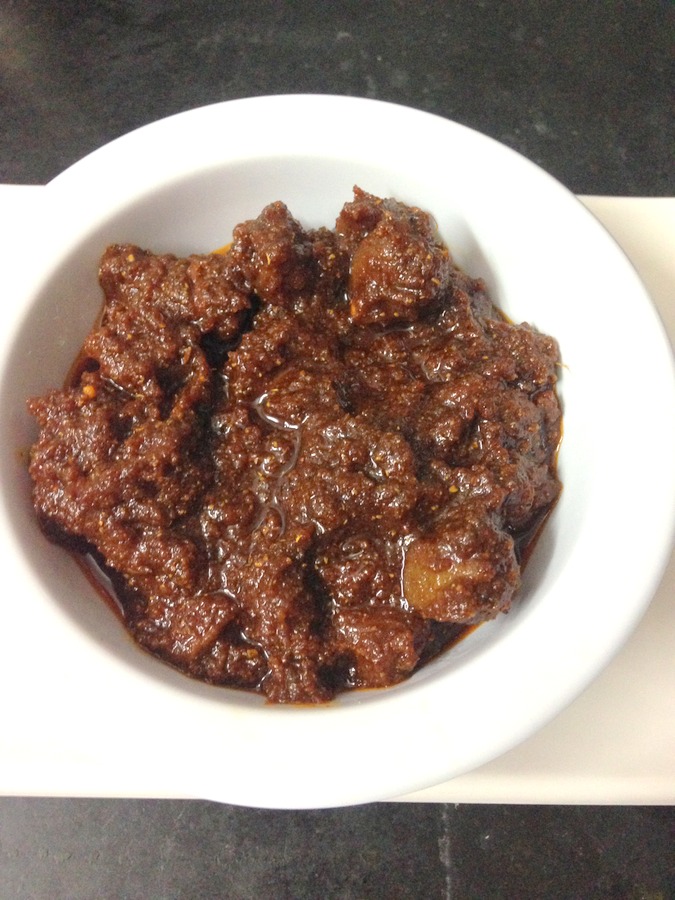 I would like to share mutton pickle recipe with my readers and would be glad enough to receive feedbacks.
 Mutton Pickle Recipe with step by step instructions below:
Mutton Pickle Recipe, Gosht Ka Achar
Mutton pickle recipe or gosht ka achar made with boneless mutton pieces
Ingredients
500 gms - boneless meat/mutton pieces cut into small cubes
salt to taste
1 tbsp - turmeric powder/haldi powder
2 tbsp ginger garlic paste
For Dry Roast:
½ tsp fenugreek seeds(methi)
½ tsp cumin seeds(zeera)
½ tsp onion seeds( kalonji)
½ tsp coriander seeds(dhaniya)
Other ingredients:
2 tbsp red chilli powder
2½ cups of oil / (1/4th litre oil)
5 - 6 lemon extracted juice
3 - garlic pods medium size
Instructions
Firstly dry roast methi seeds, cumin seeds, onion seeds, coriander seeds for few seconds, cool them, blend them into a fine powder and put it aside.
Also make garlic paste and put it aside for later use.
Wash the boneless mutton pieces very well.
Take cooking vessel, add mutton pieces, add salt as per taste, add turmeric powder, add ginger garlic paste.
Stir the mixture and roast it for about ten minutes until there is no water remaining in it.
Take a wok, add oil generously and heat it.
Add the roasted mutton into the oil and fry the mutton until the mutton turns golden reddish color.
Add red chilli powder and mix well.
Add the blended powder of roasted methi seeds, cumin seeds, coriander seeds and onion seeds.
Add garlic paste into it.
Add lemon extracted juice generously into the cooking mutton.
Mix well and cook until oil appears at the corners on sim flame.
Do not overcook as the masala may stick to the base.
Switch off the flame.
Let the pickle cool for a while.
Transfer the pickle in an air tight container and store it in refrigerator.
Notes
1. If oil appears to be less then heat oil as per your requirement and add it to the pickle.
2.Store the mutton pickle in the refrigerator.
3. The pickle can last fresh for about 15 days.
4.Be careful while the masala is getting cooked as cooking on high flame may burn the masala.