Pressure cooker cake which is a sponge cake recipe shared here with step by step details and a video procedure is an awesome sponge cake made in pressure cooker.
Other chocolate recipes on the blog are chocolate cake in cooker, eggless chocolate cake without oven , rava cake etc…
We often make cakes in oven and they ofcourse turn good and spongy…but, not everyone has an oven and not everyone uses it.
My blog has got so many sweets and desserts and not only cakes… I would also like my blog readers to check out other desserts cum sweets like suji ka halwa, moong dal halwa, shrikhand, fruit custard etc… which can be tried for special occasions…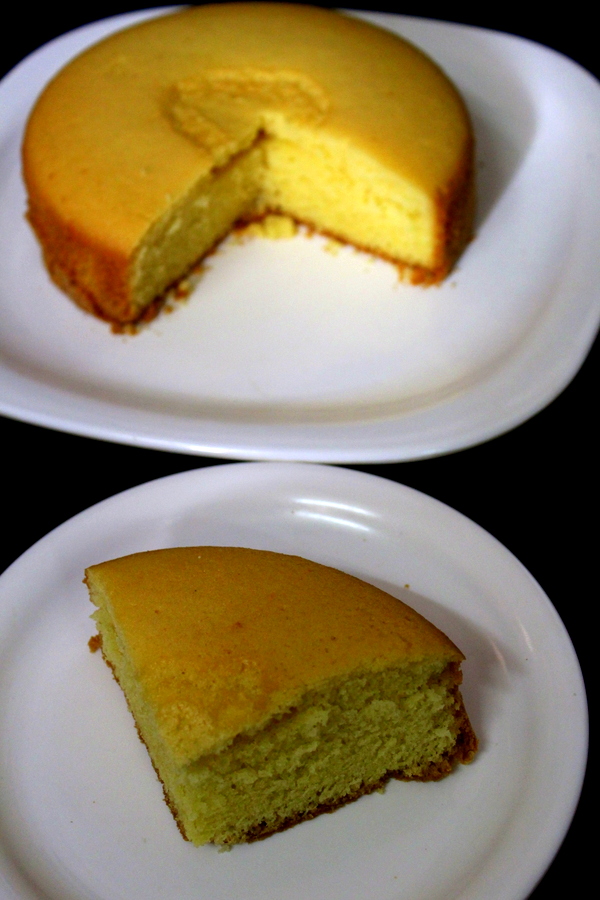 I have used basic ingredients like maida, sugar, butter, vanilla extract and baking powder to make this simple plain sponge cake.
Therefore, I have shared the detail recipe on how to make sponge cake in pressure cooker which has turned as spongy, soft and moist as made in oven.
We often get confused with cooking time and temperature that should be maintained in oven. But, in pressure cooker we do not need to consider all this and just few easy points to remember gives us a delicious, soft, spongy cake in pressure cooker.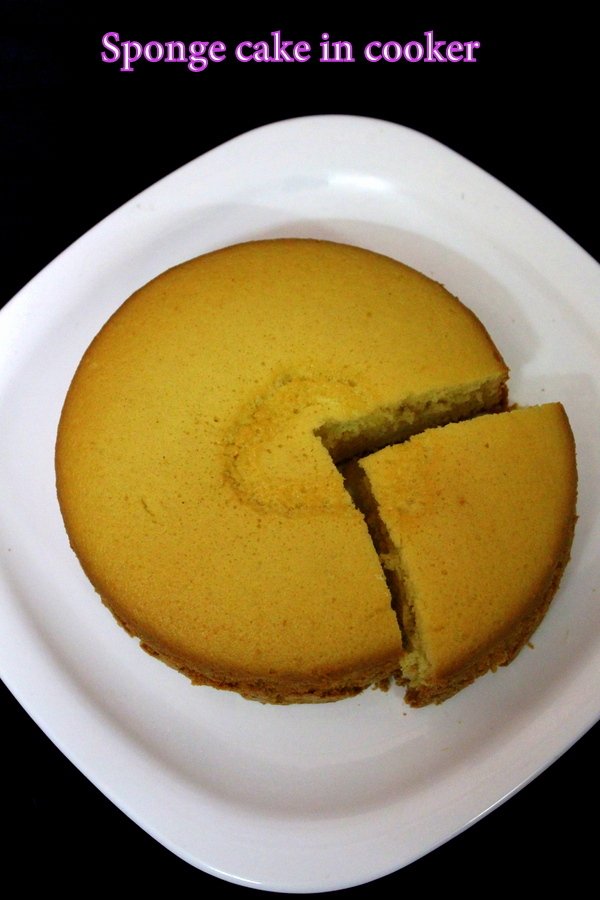 Here, I have shared a spongy cake to be made without oven that can be made for birthday's and occasions too. This simple cake is liked by most of the kids too.
It's a simple and plain cake with vanilla flavor and I have used eggs and shall soon be sharing an eggless sponge cake in cooker too.
I would be glad to receive the feedback for this pressure cooker cake so that I can share more of pressure cooker cakes as I keep making more cakes.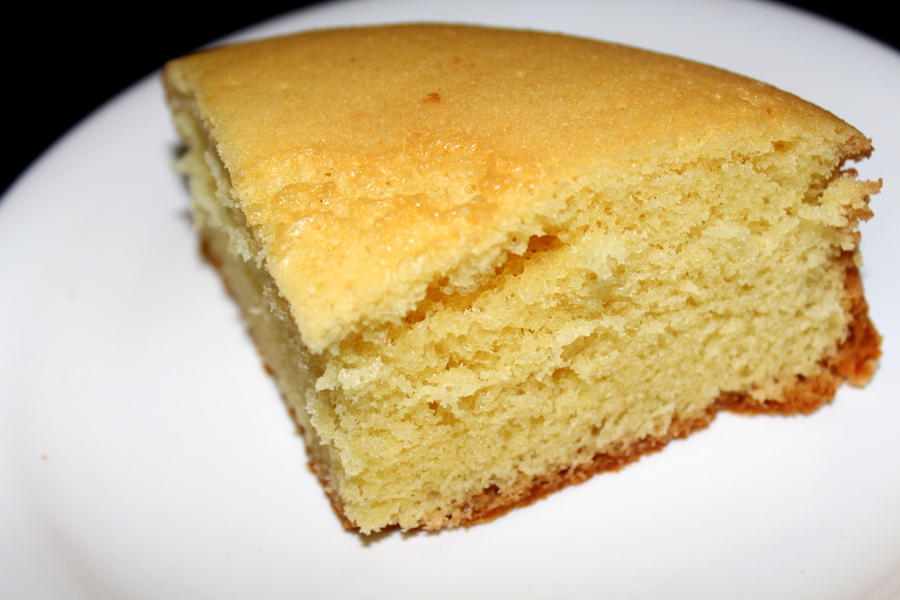 It's a plain vanilla sponge cake without oven and I have also shared a video procedure below to make this vanilla sponge cake which is fluffy and soft.
The cake has not turned dry and it has turned absolutely perfect and similar to the one made in oven.
Below are the recipe details on making pressure cooker cake recipe without oven with step by step details and video.
Video procedure for pressure cooker cake:
Pressure cooker cake recipe without oven:
pressure cooker cake recipe, basic plain vanilla sponge cake without oven
A plain, simple and easy pressure cooker cake recipe made using basic ingredients like maida, sugar, butter, vanilla extract made without oven
Recipe type:
Indian Desserts
Ingredients
To make the sponge cake batter:
4 eggs
1 cup powdered sugar
1 cup maida/all purpose flour
1 tsp baking powder
¼ tsp salt
½ cup melted butter
½ tsp vanilla extract
other ingredients
¼ tsp butter to grease the pan
1 tsp maida to flour the pan
1½ cup sand to create a base at the bottom of the pressure cooker
Instructions
Greasing and flouring the pan:
Take a cake pan, apply butter all over the pan and grease well.
Add some maida into the pan and cover the entire pan with flour by rotating the pan carefully.
Dust off the excess flour.
Making the cake batter:
In a bowl, add 4 eggs and whisk the eggs well.
Into it, add powdered sugar and mix well.
Add maida/all purpose flour, baking powder, salt and mix well.
Mix the batter without lumps.
Add melted butter into it and mix without lumps.
Add vanilla extract and mix the whole batter without any lumps.
Cake batter is ready.
Making of the cake:
Take the greased and floured pan.
Pour the cake batter into the cake pan.
Dab the pan carefully.
Take a pressure cooker.
Into it, add sand all over the base.
Place the cake pan carefully over the sand.
Cover the lid of the pressure cooker.
Do not put on the whistle(very important).
Cook on medium flame for 10 minutes.
Cook on low flame for 60 minutes.
Switch off the flame.
Check whether the cake is done with the help of a tooth pick.
Take a tooth pick and insert the tooth pick into the cake.
If the tooth pick comes out clean without any cake sticking to it then the cake is perfectly done, else cook the cake for few more minutes until tooth pick comes out clean.
Take the pan out of the cooker, cool it down.
Run a knife at the sides of the pan and edges of the pan to loosen the cake.
Invert the pan and carefully lift the pan.
Cake separates perfectly from the pan.
Perfect pressure cooker cake is ready.
Notes
1. Over cooking the cake makes the cake dry by losing the moisture... The cooking time of the cake should be between 50 minutes to 60 minutes and not more than that.
2. Do not put on the whistle while baking the cake.
3.If sand is not available, it can be replaced by salt as well.
Enter email address, Subscribe and get the latest recipes in your inbox