Chicken fried rice is an indo chinese version of fried rice where boneless chicken strips are added into the fried rice. Rice is fried and sauteed well and this is the perfect chicken fried rice recipe that is served in fast food centres and restaurants.
Chicken fried rice is made in indian chinese version which is quite popular all across fast food joints in India. This recipe is quite easy if instructions are followed properly.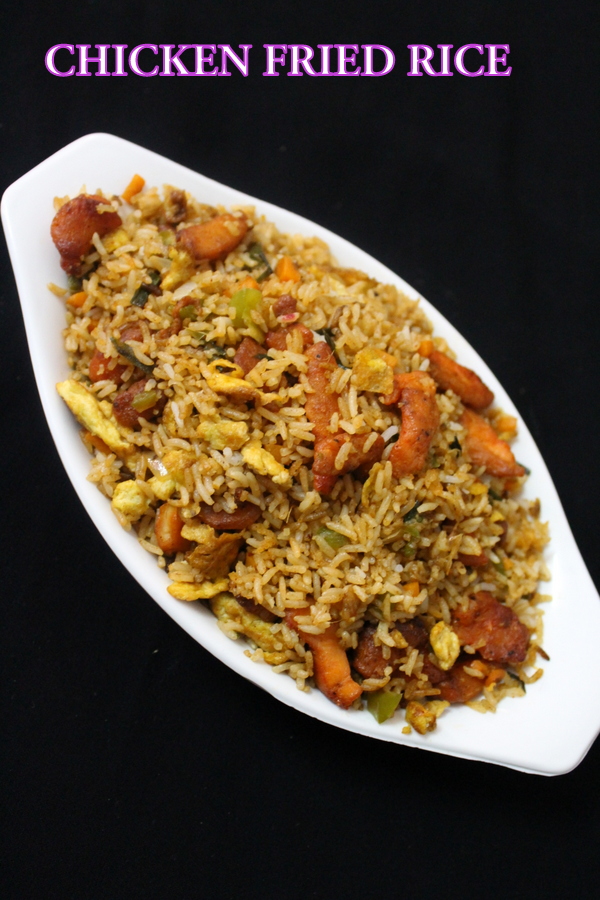 I have also shared a video procedure also to make the understanding procedure of the fried rice in a more easy manner.
I would like to share many more indo chinese recipes as I keep updating my blog with recipes.
This recipe does not require any special rice like basmati…Making use of plain ordinary rice is more than enough to get the perfect taste.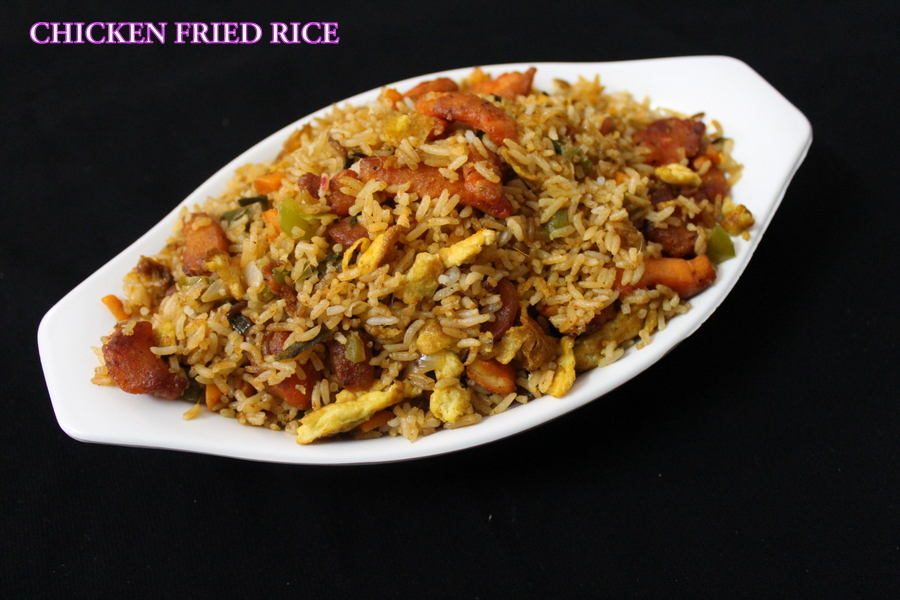 In fast food centres this recipe uses parboiled rice where rice is processed in a different way. Since we wish to make it at home we can make use of ordinary rice.
However, if one wishes to use basmati rice, then soak the rice for half an hour and cook it perfectly with grains appearing loose and separated.
…