Today's recipe is quite popular down south and it is called as pachi pulusu in andhra region. It is a popular rasam kind of a recipe which is too tangy and perfect for winters and rainy.
There are many rasam varieties that are tried in south india and every rasam has its unique taste and some rasam varieties are sour and tangy, some are sweet and some can be made into spicy soups.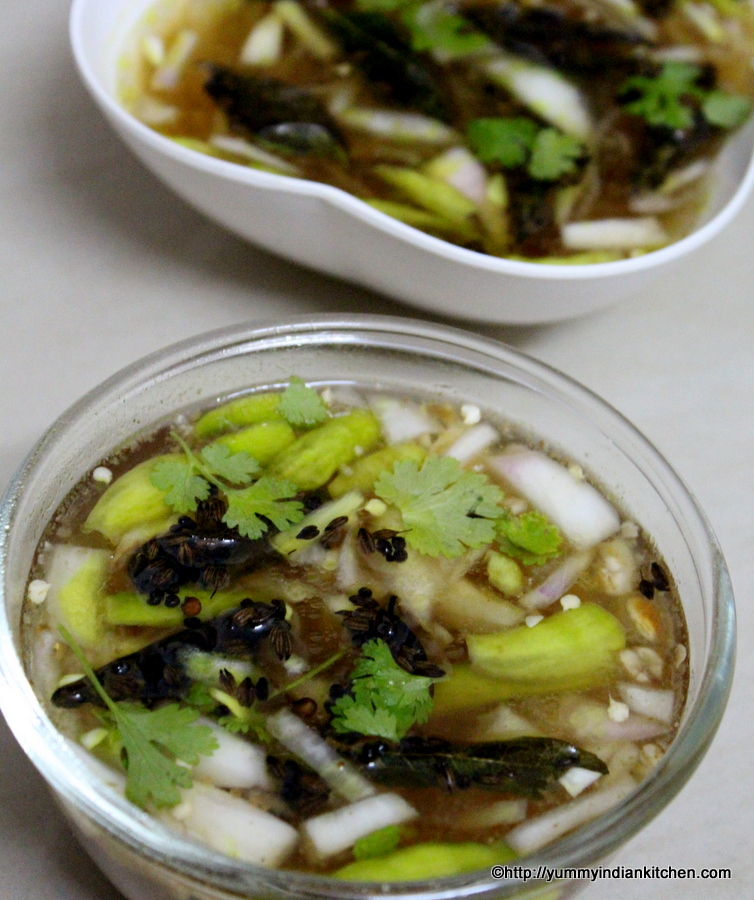 Every region has its own rasam variety. This pachi pulusu is made plainly with tamarind juice and the tamarind pulusu is not boiled. This rasam requires only tempering and onions and chillies.
It is the most quickest rasam that can be made in a couple of minutes and requires very few ingredients.
…