Coconut chutney is a popular chutney all across south india which is made using fresh coconut  commonly eaten as a side dish with idli dosa or any south indian breakfast recipes.
Chutneys are highly popular all across south indian states like andhra, telangana, tamil nadu, kerala etc… Not only this particular chutney but many other chutneys are made here and every chutney tastes yum…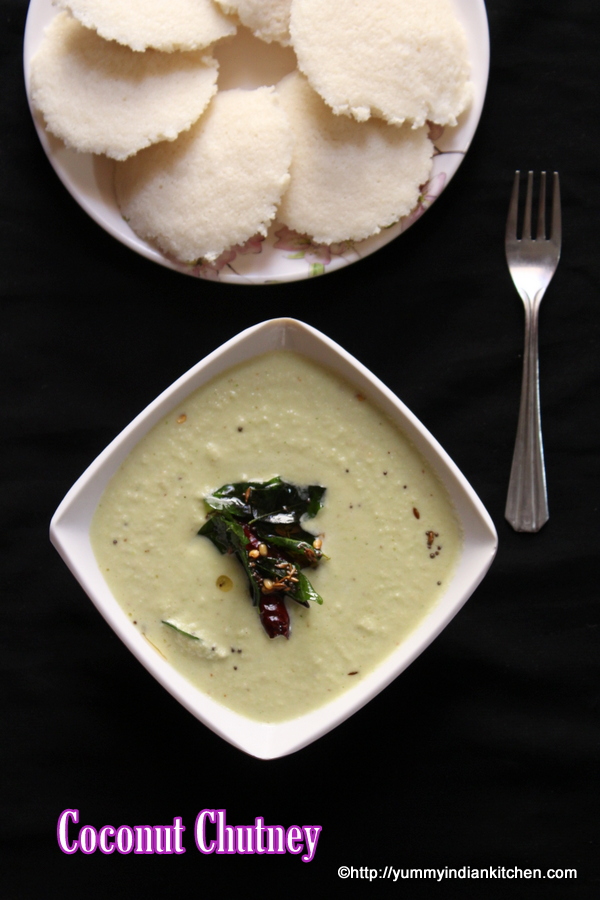 There are certain chutneys suitable to be eaten with rice and there are some other side dish chutneys which are good to be eaten with breakfasts like idli, dosa, vada, uttapam, bondas etc…
Coconut chutney is mainly made with coconut but there are many other ingredients that are added into this chutney to make it a delicious one.
This chutney is made with many variations and every variation is a perfect combination to be eaten with all kinds of south indian breakfast recipes.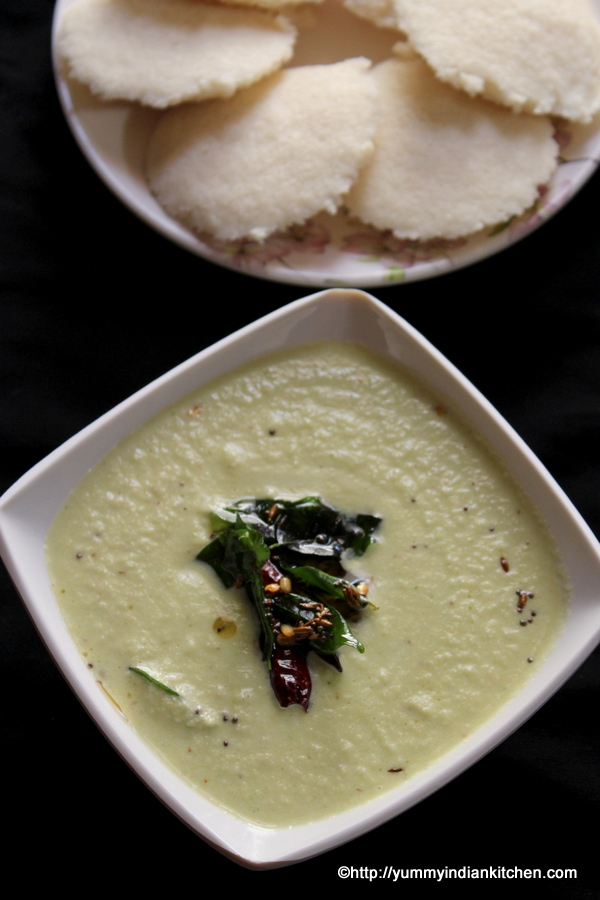 Here I have fresh coconut and roasted chana dal as key ingredients in 1:1/2 ratio and also added few other ingredients to give more flavors to it.
…