KFC chicken or the kentucky fried chicken is a world wide popular chicken recipe which is marinated with italian herbs and spices and then it is either baked or deep fried.
Kfc chicken is often found in KFC restaurants and is a highly ordered chicken recipe world wide…
Other chicken recipes on the blog are chicken pakora, hyderabadi chicken biryani, chicken 65, gongura chicken etc…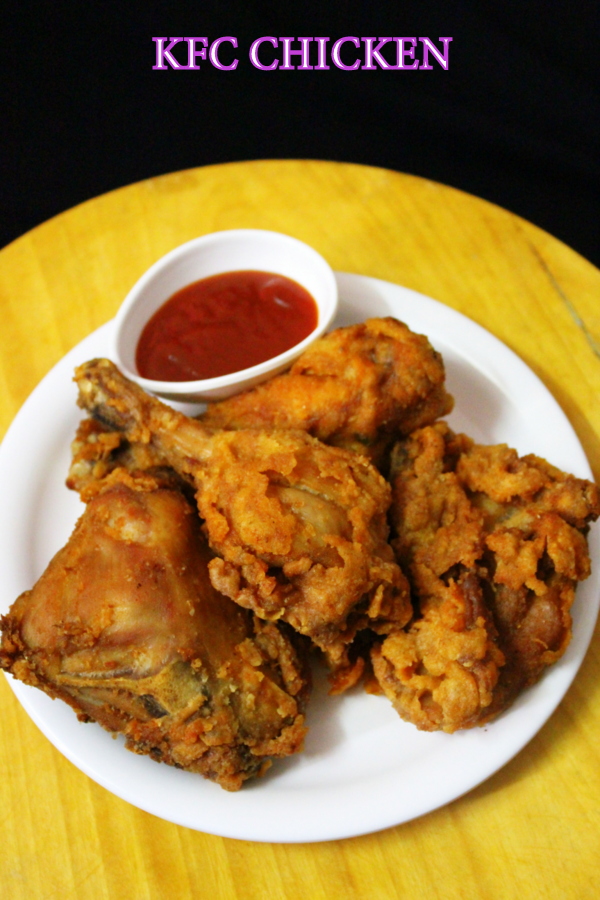 After sharing the very popular kfc popcorn chicken I also decided to share kfc chicken recipe which is as delicious as the one found in kfc restaurants.
I have made a homemade kfc style recipe keeping in mind the ingredients that should be easily available in India.
Kfc chicken takes in lots of italian herbs like basil, oregano, white pepper, thyme, paprika powder etc which are easily available in Indian grocery stores.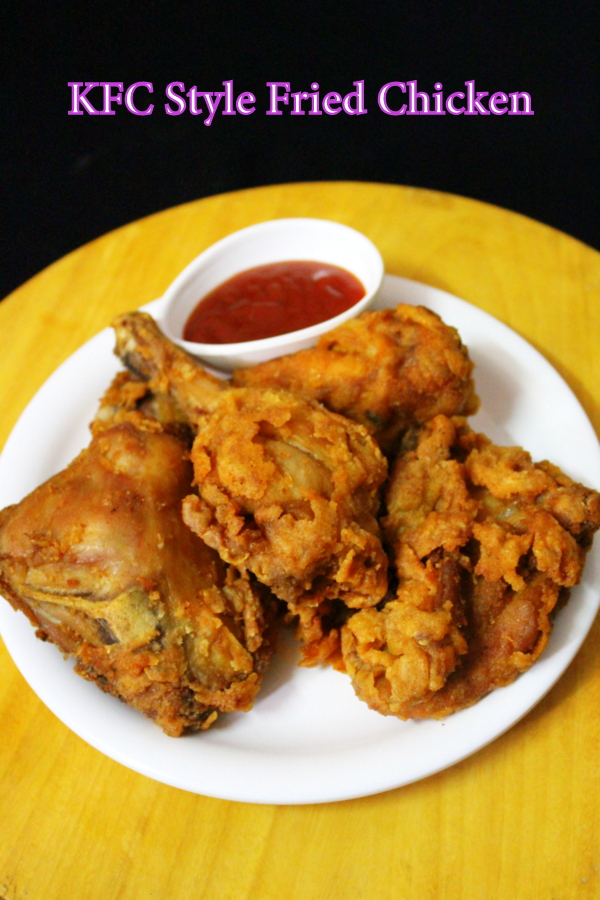 These herbs when mixed with Indian spices give out amazing juicy flavor to the chicken.
This is a homemade crispy kfc fried chicken recipe which I thought to share during the auspicious month of ramadan so that my blog readers can try and enjoy this dish as an iftar snack recipe.
…