Cabbage pakoda or cabbage bhajiya is a winter rainy delicious snack recipe which is in the form of deep fried fritters…
        Cabbage pakora is  something that can be tried during cold evenings and have it with a cup of tea.
The shredded cabbage that is used gives the texture of the onion pakoda and it can be made instantly and does not take time to make the fritters.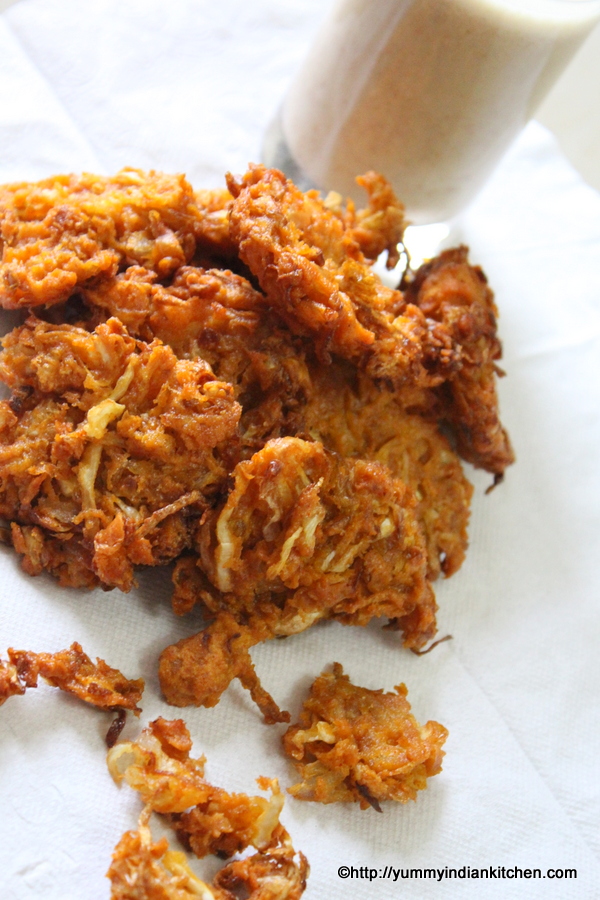 Cabbage in hindi or urdu is termed as patta gobi and is widely used in gravy recipes, manchurian recipes, rice recipes and curries…
These bhajiya has rough texture from outside and it does not need any chutney. It can be finished plain without any dips or chutneys…
This is a perfect Ramadan iftar snack recipe and is quite simple in making. All we need is cabbage, few shredded onions, dry spices and oil for deep frying.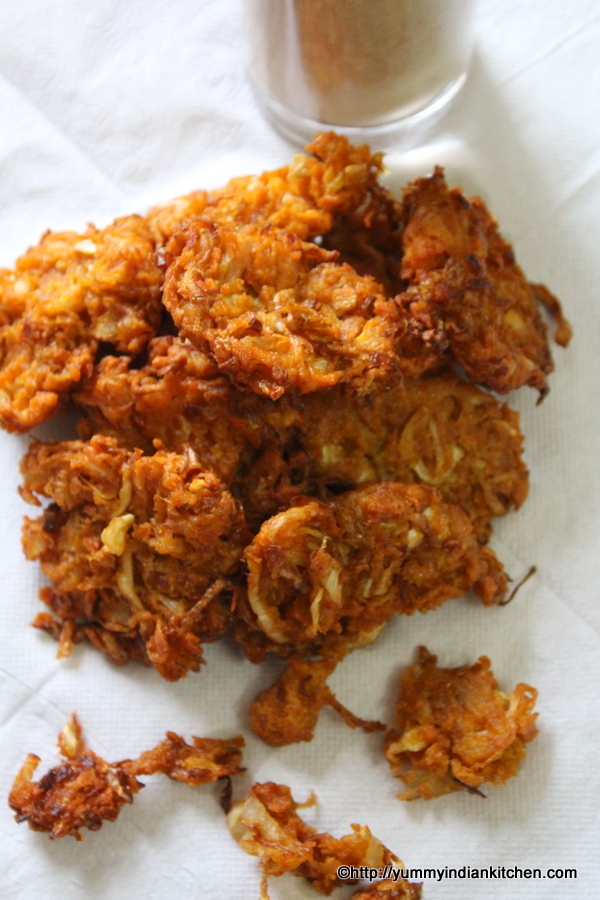 I have made this during iftar time and it simply tastes yummy. I would suggest my readers to try this cabbage pakoda recipe and do give us your feedback…
…