Chicken pulao or chicken tahari is a delicious chicken rice recipe made using chicken and rice mixed together by adding aromatic spices into it.
The chicken pulao shared here is along with a video procedure below and it tastes as good as a biryani.
Do check out some more special rice recipes below:
There are many rice special delicacies but we always think of them in the form of biryani but there are many rice dishes that can be made in the form of pulao and here is the pulao recipe made using chicken.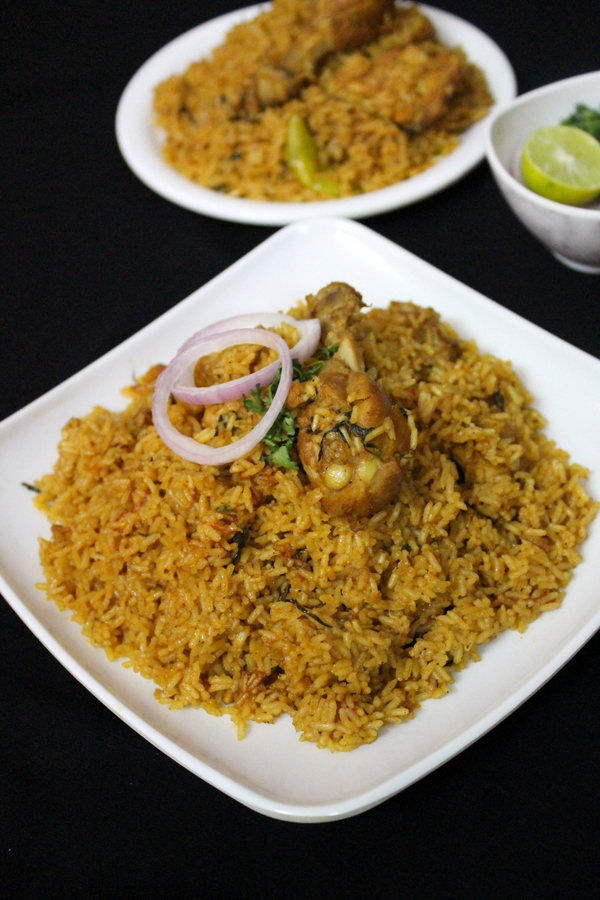 This recipe can be called as a substitute for biryani and it is a perfect delicacy suitable to be made during festivals or occasions.
Do try other indian chicken recipes from the blog such as chicken pakora, chicken 65, chicken fry andhra style, chicken kurma etc…
In this recipe I have cooked the chicken curry and added the soaked rice into it which is almost like a biryani but this technique is usually referred to as hyderabadi tahari in muslim style.
Chicken pulao made here is so yummy and I assure this pulao would be everyone's favorite after biryani.
I make this pulao very often and my family just loves to have this rice delicacy without any side dish.
…