Gongura pachadi or gongura pickle is widely made pickle all across andhra pradesh mainly across the andhra region… It is eaten as a side dish with roti or rice.
I have already shared an instant gongura chutney but this recipe of gongura pickle is traditional version of pickle and which can be stored for many days in airtight containers.
It is a tangy flavored pickle with an aromatic tempering and is eaten by adding thickly chopped onions all over the pickle. The pickle tastes yum by mixing it with rice and also by adding ghee into the rice.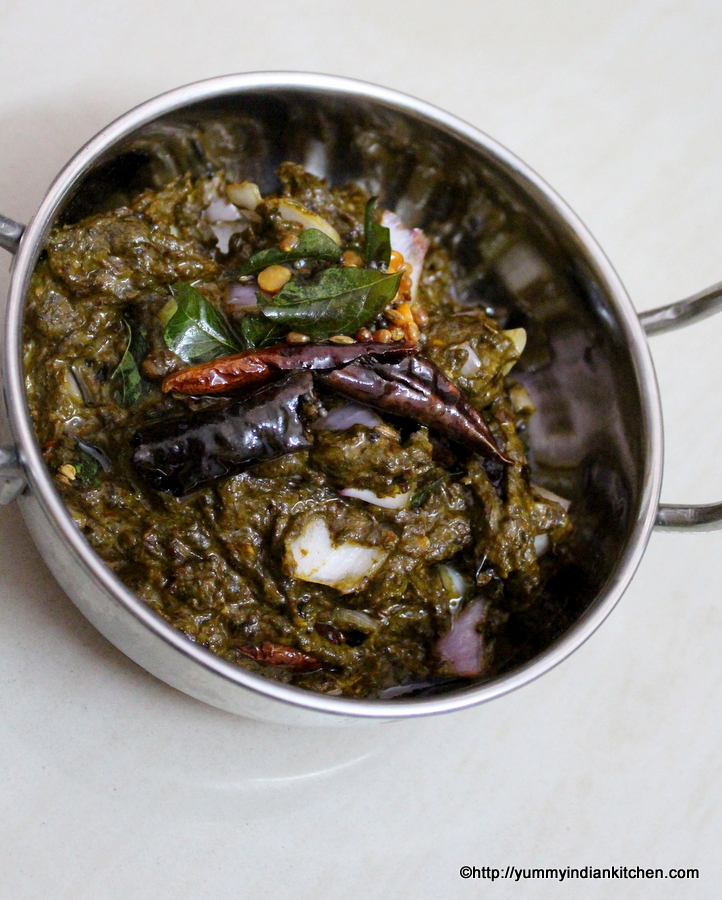 It is the most popular pickle across andhra region. The gongura is a tangy flavored leaf and many recipes are tried with it down south like gongura pappu, gongura chutney, gongura mutton, gongura chicken.
Here I have not added onions or tomatoes like I have done for instant gongura chutney. This gongura pickle is meant to be stored for long time as they do not contain onions or tomatoes. Thickly chopped onions to be added only while eating.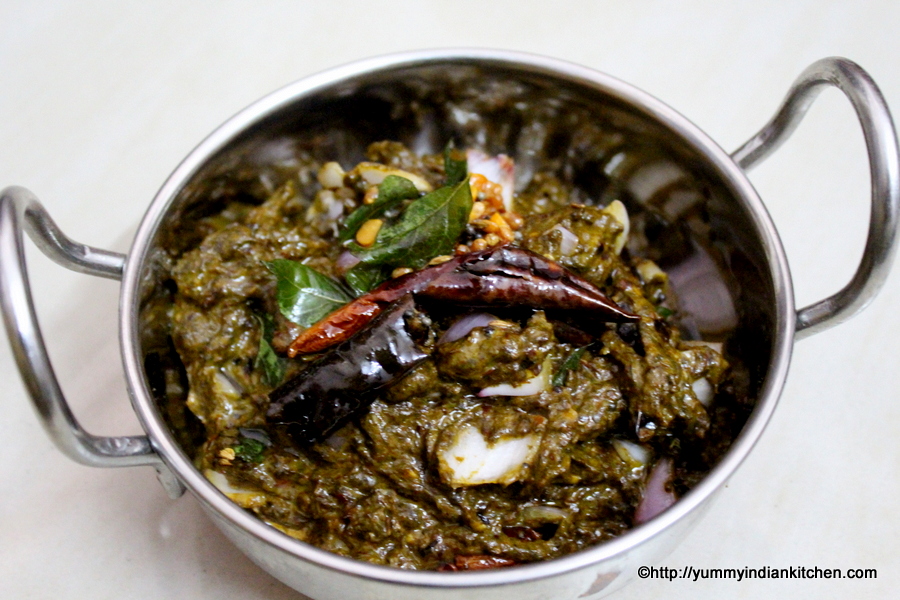 Note: The leaves should not contain any moisture content for making pickle with gongura leaves or sorrel leaves. The leaves should be first washed well and dried to remove the moisture or water content from the leaves. Then start the cooking process.
…