Aam Panna is the most popular Indian drink and summer coolant in North India and in some parts of India like Hyderabad.
It is an Indian summer drink made out of green mangoes or unripe mangoes and is the best tonic like drink which cures many ailments and also best beverage to beat the scorching heat.
This summer drink is usually referred to as aam ka abshola or hyderabadi aam ka abshola in the hyderabad region.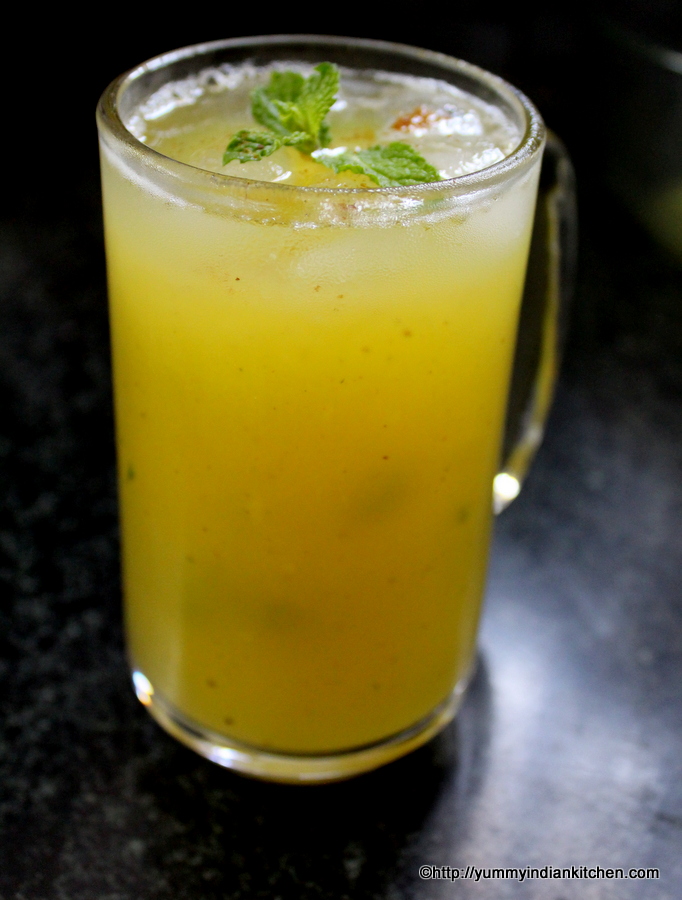 Aam Ka Panna has got lots of health benefits and is very easy to make. It just needs few unripe mangoes and some spices to make this drink.
All the spices and the tangy mango gives an amazing and delicious taste to the drink. All we need to make this kairi panna is make the pulp out of the green mangoes and add spices to it and serve chilled.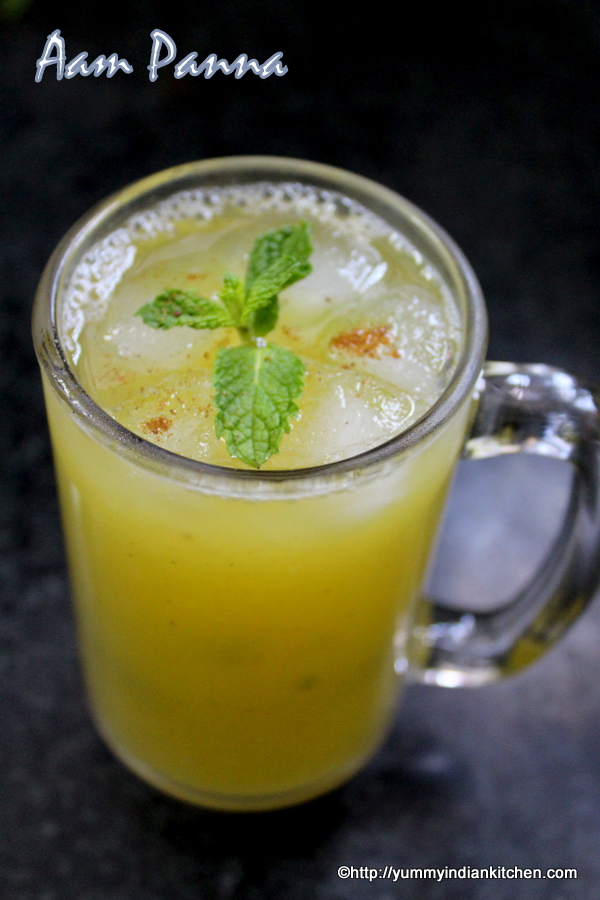 In India, summers are incomplete without mangoes and this fruit has so many benefits that through out the summer season mangoes can be tried to make various recipes using ripe mangoes or green mangoes.
I am very excited to share mango recipes with my readers and awaiting to receive feedback too from my readers…
Kairi panna is the best summer drink rather than drinking those aerated drinks which are unhealthy to our body.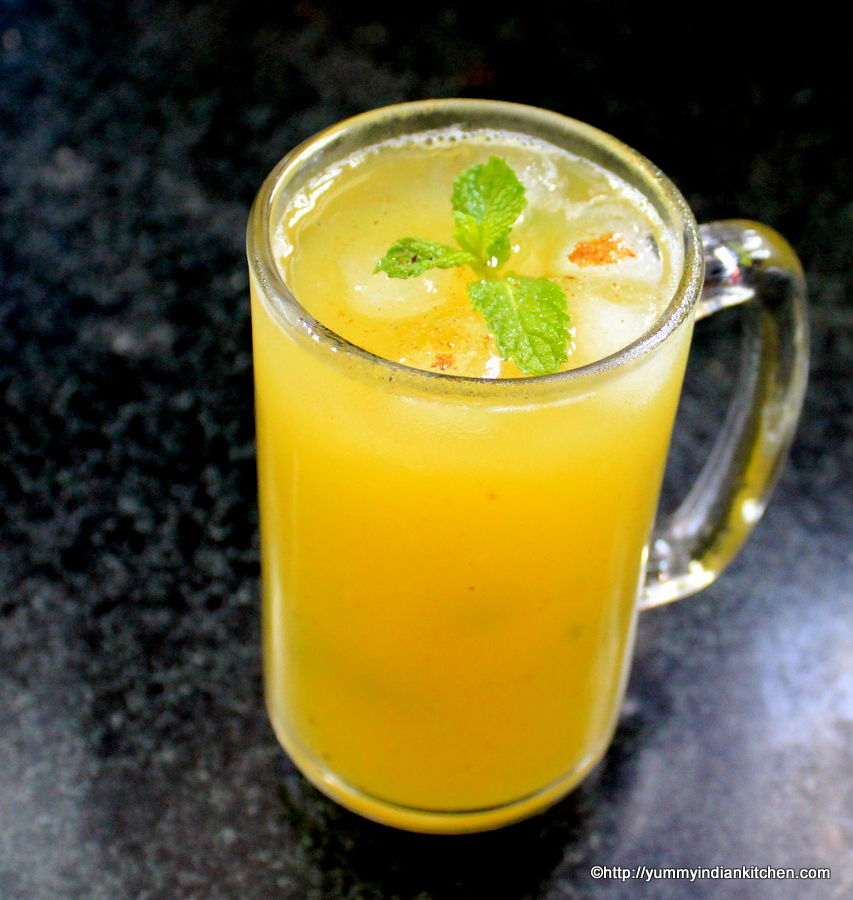 Benefits of aam panna :
1.It has lots of heat resistant properties and is best to drink during intense heat.
2.It also helps in bringing back the lost salts due to sweating.
3.It is rich in iron and vitamin C and best to consume if anaemic.
4.It is so healing for the stomach and it keeps our tummy cool if consumed during scorching heat.
5.It works best for indigestion and gastrointestinal disorders.
6.It prevents diarrhea which is quite common in summers due to the intense heat.
…