Did you know Starbucks offers dairy-free drinks? Yes, Starbucks has recently introduced several drinks that are non-dairy with several dairy-free options. In these drinks, milk substitutes such as soy milk or almond milk replace cow's milk in your order and give a non-dairy beverage a creamy texture similar to cow's milk.
You are looking for a delicious drink that you can enjoy with no dairy? Starbucks has you covered! The coffee giant has a variety of dairy-free beverages that will tantalize your taste buds.
From iced coffees to Frappuccinos, Starbucks has something for everyone. So whether you're looking to stay healthy or change up your caffeine routine, Starbucks has the perfect drink!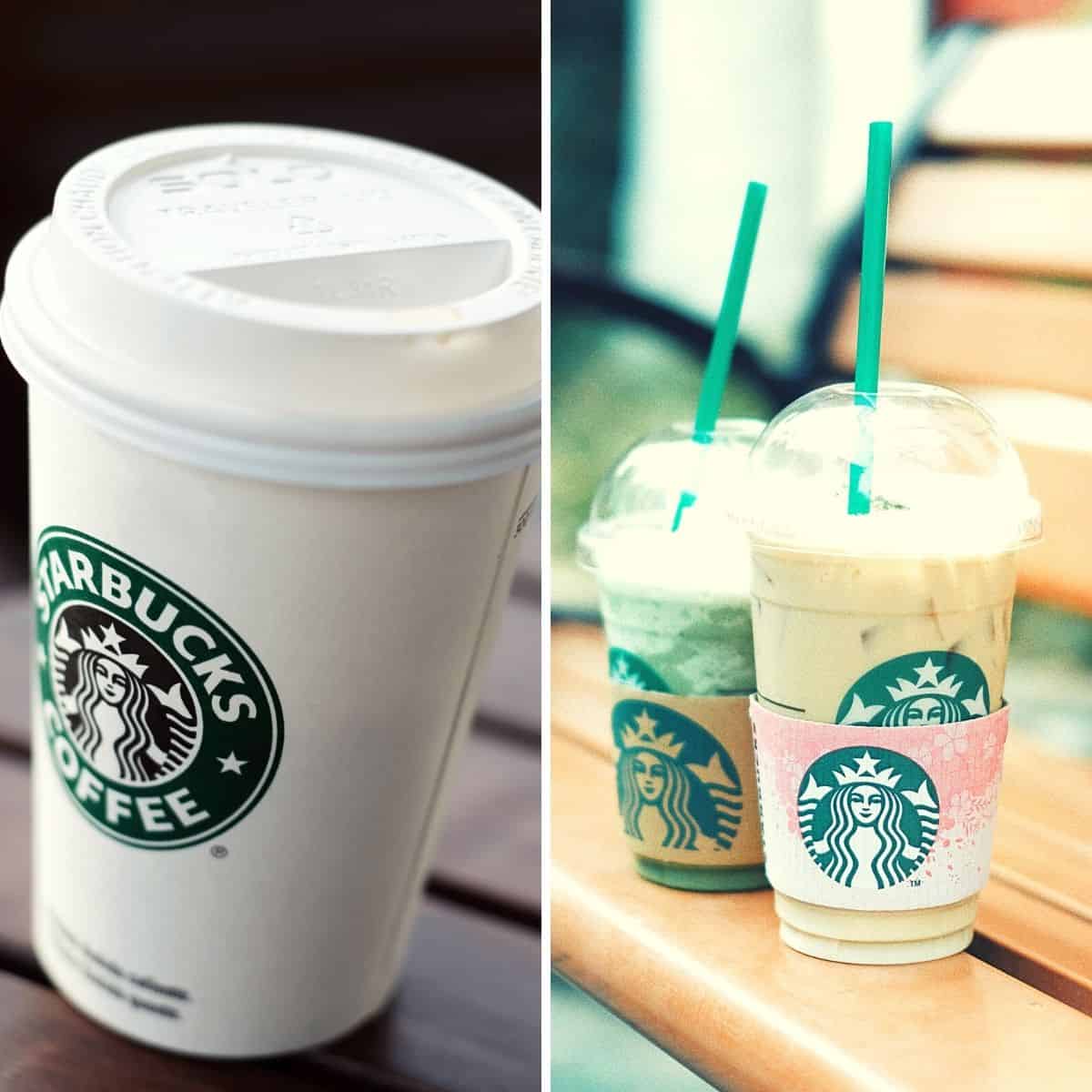 Jump to:
What is dairy-free?
Dairy-free is a term that refers to food products that do not include any kind of milk products. Starbucks offers a variety of drinks for everyone to enjoy—no matter what your milk preference or lifestyle choice is.
Dairy-free products are free of lactose, casein and whey - three of the most common allergens present in dairy-based products. Starbucks uses a unique process to remove such kinds of allergens from their beverages. Anyone who cannot have dairy in their diet can enjoy these beverages by customizing their orders.
Dairy-free Drinks in Starbucks
Fans of the Starbucks dairy-free drinks now have the chance to take home the new line of a bottled frappuccino and cold foam products. The preservative-free options include Cinnamon Dolce Latte, Caramel Brulé Cappuccino, Toasted Graham Latte, and Java Chip Frappuccino.
Starbucks Dairy-Free Drinks List
Starbucks has many dairy-free options, both hot and cold. So you can take your favourite with you everywhere you go. Starbucks has an extensive list of dairy-free drinks for lactose intolerant who avoids all dairy products.
Dairy-free means no milk, cheese, or other dairy products added. It also encourages people with severe allergies or anaphylactic reactions to soy to consult the ingredients list before ordering.
1. Starbucks Refreshers
Drinks such as refreshers have fruit flavors in them and are mostly dairy-free and do not contain dairy in it. Also, one has a choice to modify the order from the menu or just ask the baristas to make it in their preferred way.
Most of the refreshers come in fruity flavors and do not contain milk and customers can place the order directly or clarify it with the baristas before ordering and ask for non dairy replacement.
Related: Fruity Starbucks Drinks
2. Hot Drinks
Some of the dairy-based hot drinks can be made as non-dairy by customizing the orders. For Example, London Fog Tea Latte, Cafe Mocha, Cafe Misto, Chai tea latte, matcha green tea latte, Flat White, Espresso Macchiato are some of the drinks that can be altered by placing the orders and replacing the dairy ingredients with non-dairy.
Always, make sure to mention your specifications of non-dairy versions for these drinks. Most of the hot drinks can be made dairy-free while customizing the order or just asking the baristas to hold the whipped cream or milk toppings to make non-dairy. Also, request the whipping creams to be non dairy and they will fulfill every request of yours.
3. Cold Brew with Honey and Almond milk
Starbucks Cold Brew with Almond milk Honey is a good choice to choose from dairy-free drinks. They make the cold coffee with a unique blend of coffee beans, and it's rich, naturally sweetened with honey and flavoured with natural almond milk.
They crafted cold Brew with Almond milk from specially roasted 100% arabica coffee, slowly brewed overnight, and mixed with almond milk. Subtle notes of nuttiness from the honey and the simplicity of this blend - just coffee, water and almond milk - give it a clean finish with a sweet honey aftertaste.
How to order Cold Brew with Honey and Almond milk?
To order Cold Brew with Honey and Almond milk: Visit their Website or their Starbucks App. Establish an account or sign in to your account. Choose a beverage you like to order and make any substitutions or add-ons. Add a tip and payment options. Click "Checkout" and complete the checkout process.
4. Frappuccino Starbucks
There are many Frappuccinos such as Cafe Vanilla Frappuccino, Coffee Frappuccino, Chai Creme Frappuccino, Mocha Frappuccino, Strawberry Creme Frappe, Vanilla bean Frappuccino plus many more such drinks where you can request the baristas to hold the whip while placing the orders.
Not only the above Frappes but there are more to this list to ask for customization and to make it dairy-free on the Starbucks menu.
5. Almond Milk Flat White with Honey and Blonde Espresso
Indulge your senses with a light, freshly crafted non-dairy beverage to help kick-start any day. Our Almond Milk Flat White blended with the sweetness of honey and blonde espresso is an innovative twist on the classic drink that will provide the comfort you are looking for.
The Almondmilk flat white beverage deliciously combines Almondmilk, frothed with rich, velvety steamed whole milk and a shot of blonde espresso. This creates a creamy drink that both tastes and feels indulgent.
To order almond milk flat white with honey and a blonde espresso, follow these steps: Head to the coffees menu, click on the espresso section, scroll down to your desired hot coffee drink and select Almond milk Flat White With Honey and Blonde Espresso. Then choose an optional shot of liquor for an extra kick.
6. Guava Passionfruit Iced Drink
Starbucks' popular dairy-free iced beverages feature a natural coconut creamer. Guava & Passionfruit Iced Tea is a freshly brewed tea using guava juice and passionfruit juice.
Guava Passionfruit Iced Drink is a dairy-free, non-dairy,
Lactose-free and vegan frozen beverage. Our creamy coconut milk-based drink with guava puree and passionfruit juice comes with a splash of vanilla syrup.
For ordering Guava Passionfruit Iced Drink, all you need to do is choose the quantity of your order, preferred flavour and location where you wish to pick it up. Complete the order on their website or app or just go to the nearby store and place the order.
7. Apple juice, steamed
Starbucks Steamed Apple Juice and Iced Coffee made without dairy. The informative fact panel on the front of the box and in-store poster give you all the information you need.
Starbucks Apple juice poured over ice, and this drink features just the right amount of spice to balance out the sweetness. Topped with sliced apples and a cinnamon stick, it will refresh you on a hot day.
8. Oat milk Latte with Honey and Blonde Espresso
Starbucks Oat milk Latte with Honey comes with both vegan and dairy-free options. To make it, they use oat milk, pouring over it some ice, and then flavouring it with honey and vanilla syrups. The blonde espresso on the bottom is a blend of single-origin, high-quality Arabica coffee beans. Bright flavours improve your day!
Wake up to the delicious tastes of an Oat milk Latte with Honey and Blonde Espresso in a tall cup. The baristas can handcraft the drink to make it creamy and perfectly sweet to relish every sip of it.
9. Latte made with hot coconut milk and blond espresso
To taste the tropics, enjoy a Starbucks Coconut milk Mocha Macchiato. It's made with steamed coconut milk and soft blond espresso in a smooth blend of coconut milk and mild macchiato sauce. It gives you a taste of the tropics—without skipping your day!
These Starbucks ' fresh drinks are made with coconut milk and have no artificial ingredients, making them vegan and allergen-friendly. These creamy beverages combine hot coffee with chilled coconut milk for a sweet twist on the classic mocha or frap with the hint of natural coconut.
How to order a latte in a coffee shop: Walk up to the counter, and ask for a latte made with coconut milk and light brown sugar. If the taste is faithful to imagine, you will have a teaspoon of strong Arabica flavoured toffee with your drink, a new expression on the taste of your favourite treat.
Related: Starbucks coconut drinks
10. Cold Coffee and Tea Drinks
Most of the coffee drinks, iced lattes and teas can be asked to make them completely dairy-free by placing special orders. Asking them for a non-dairy replacement can make it a completely dairy-free drink.
11. Frappuccinos
Most Frappuccinos can be made dairy-free by asking them to hold the whip as well as to hold the toppings that are dairy-based such as choco chips, caramel sauce etc.
Most of the frappuccinos can be specially ordered by holding the dairy ingredients and asking for replacements or just asking to skip them.
12. Matcha Pineapple Iced Drink
Bold matcha pineapple iced drink is the ideal pick-me-up for busy days when time fades away and the day's hustle makes it hard to focus. With the sweetness of pineapple, the strength of matcha, and a dash of clove, this iced drink will help you reset your mind and boost your energy.
Starbucks chilled and brewed coffee and mixed it with coconut milk, pineapple juice, and cane sugar. We then whipped it with pineapple puree infused with matcha green tea and topped with a swirl of pineapple foam.
13. Coconutmilk Blonde Espresso Cascara Latte
Coconut milk Blonde Espresso Cascara Latte provides a delicious and smooth texture while delighting fans of dairy-free drinks everywhere.
Whether you're looking for a well-balanced drink with plenty of caffeine to power your day or something soothing to wind down in the evening, give this tall java a try!
14. Dark Chocolate Almond milk Nitro Cold Brew Foam
Dark Chocolate Almond milk Nitro Cold Brew. Inspired by one of our fan faves at Starbucks, this beverage is a velvety smooth, milk-based chocolate drink with a slightly nutty almond flavour.
Made with cold brew, dairy-free almond milk and just the right amount of natural cane sugar and stevia extract to bring out the flavours without overpowering the richness of the cocoa, served with a thick layer of rich foam for a unique sensory experience.
15. Almond milk (hot) Flat Honey White
The Starbucks Almond milk (Hot) Flat Honey White drink is a dairy-free alternative in the hot category. The recipe contains slow-drip almond milk, vanilla syrup, caramel syrup and an iced three pump signature espresso shot.
It has a medium level of sweetness and a smooth taste with a pleasant aftertaste.
Almond Milk: This is a dairy milk alternative made from almonds with no lactose and cholesterol. This milk is used as cold milk for hot drinks made from 100% almonds.
16. Violet Drink Refreshers
Starbucks Dairy-Free Drinks are made with real dairy, naturally rich. And now you can enjoy them with a new lighter option, Starbucks Violet Drink Refreshers Beverages: made with natural coconut milk and sweetened with agave nectar.
These refreshing beverages are available in two new, delicious varieties: Teavana Shaken Iced Black Tea Lemonade and Teavana Shaken Iced Black Tea Raspberry, both certified Kosher, low in sugar and an excellent source of calcium per serving. Try them today!
17. Star Drink Refreshers
The Refreshers beverages have no dairy but all the taste you're looking for. They're perfect whenever you're looking for something refreshing and delicious.
They come in five great flavours: Raspberry Pomegranate, Mango Pineapple, Very Berry Hibiscus, Strawberry Acai, and Blueberry Pomegranate. Each beverage starts with a natural fruit flavour to help quench your thirst.
The drinks are then combined with unique blend of sweeteners to create a naturally delicious drink with zero calories, made with only 100% natural flavours and colours.
Related: Starbucks low calorie drinks
18. Pink Pineapple Coconut Green Smoothie
Tropical coconut meets juicy pineapple in this healthy twist on your favourite pink and green smoothie. Pink Pineapple Coconut Green Smoothies are carefully crafted and blended on an ice-cold stone to keep a perfect, frosty texture.
The velvety consistency also makes them the ideal dairy-free drink to enjoy as a light dessert or afternoon pick-me-up.
The perfect greenish appearance of the drink is from the combination of two green leafy veggies that are kale and spinach. Blending them both and combining the drink with any milk such as coconut milk or almond milk make it non-dairy.
19. Dairy-Free Gingerbread Latte
Dairy-Free Gingerbread Latte is the newest seasonal favourite that features bold gingerbread vanilla flavour infused into silky house-made coconut milk for a rich, velvety taste reminiscent of your favourite holiday dessert.
Refresh your winter evenings with a sweet twist, or treat yourself to a particular delight on a chilly morning.
Recipe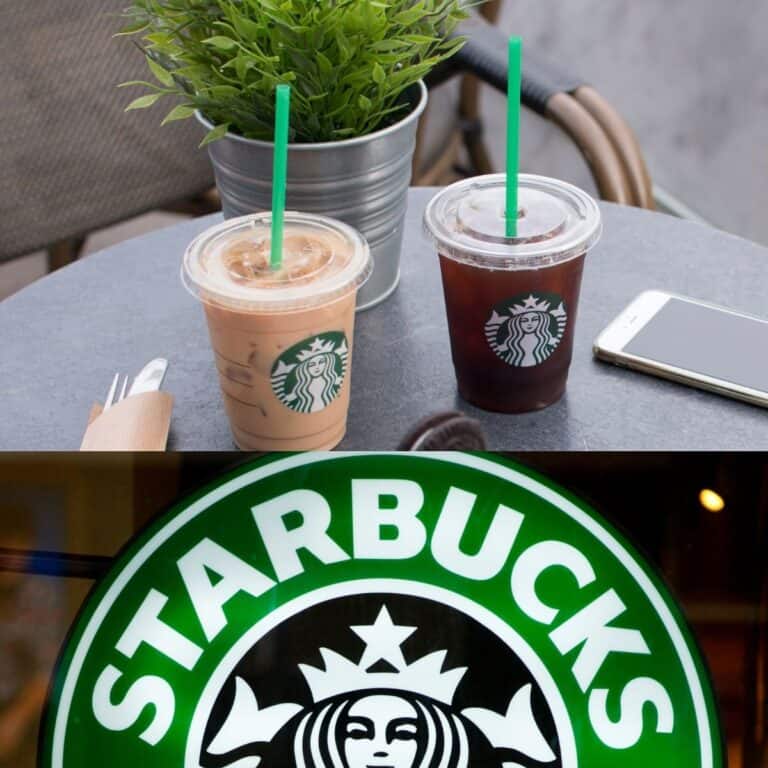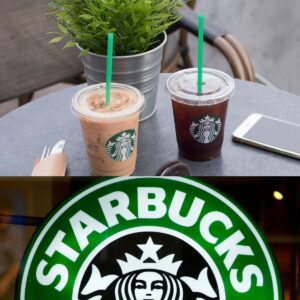 Starbucks dairy free drinks (Non Dairy)
List of dairy free starbucks drinks and also sharing a recipe below of a dairy free drink.
Ingredients
½

cup

coconut milk or almond milk

¼

cup

espresso or 2 shots of freshly brewed coffee

1

tablespoon

maple syrup

½

teaspoon

vanilla extract

1

teaspoon

ginger powder

½

teaspoon

cinnamon powder

1

tablespoon

homemade sugar syrup or maple syrup

non dairy whipping cream for topping

½

teaspoon

nutmeg powder
Instructions
Prepare syrup by combining maple syrup, vanilla extract, ginger powder, cinnamon powder and mix all the ingredients well.

Freshly brew one shot of espresso or two shots of espresso with espresso machine or on a stove.

Take a mug and pour the maple ginger syrup into the mug.

Pour the freshly brewed espresso over the syrup that is in the mug.

Microwave or steam the coconut milk/ almond milk for a minute.

Pour the steamed non dairy milk into the mug.

Top it with non dairy coconut based whipping cream or other dairy free whipped cream.

Sprinkle some nutmeg powder as optional ingredient.
Nutrition
Nutrition Facts
Starbucks dairy free drinks (Non Dairy)
Amount Per Serving
Calories 253
Calories from Fat 108
% Daily Value*
Fat 12g18%
Sodium 20mg1%
Potassium 1212mg35%
Carbohydrates 32g11%
Protein 5g10%
Vitamin A 2IU0%
Vitamin C 1mg1%
Calcium 70mg7%
Iron 3mg17%
* Percent Daily Values are based on a 2000 calorie diet.
Conclusion
Starbucks frappuccinos are now available in preservative-free versions as well, making them perfect for those who are looking forward to ordering some healthier beverages. Their new bottled frappuccino line is packed with flavour, and they make all drinks with plant-based, non-GMO ingredients. Starbucks always has something new for us to try.
This is a good list of best Starbucks non dairy drinks and hope this list is useful for all the readers looking forward to buying or ordering a dairy free drink. Enjoy this new line of drinks from Starbucks and do share us in the comments below which drink you like the most?
Recommended