Dosakaya pachadi recipe is an authentic south indian traditional chutney made using dosakaya/cucumber pieces and usually served with rice and ghee. Also try another delicious delicacy which is dosakaya pappu with yellow cucumber.
Related pachadi recipes or chutneys to be tried with vegetables are listed below:
Andhra region is famous for making various chutneys and pachadi recipes and these chutney recipes are usually served with idli, dosa or uttapams or any south indian breakfast and also tastes best with steamed rice and ghee(clarified butter).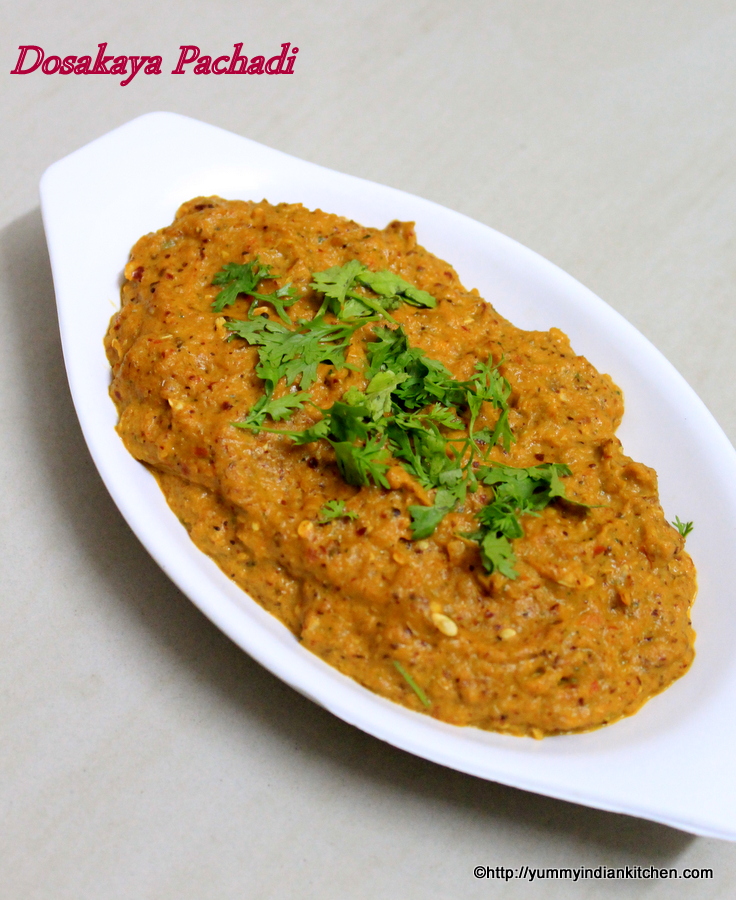 Vegetables can be utilised in many many ways like making them into curries, stir frying them and in India they are used in a wonderful way to make their chutneys which taste delicious and they go as a side dish to all the south indian meals along with pickles.
Being a south indian I just love chutneys and I have decided to post various chutney recipes that can perfectly go with south indian breakfasts and also can go very well with rice.
Vegetable chutneys are one of the best ways to make vegetables and also something that can be stored in refrigerator and use them for later use.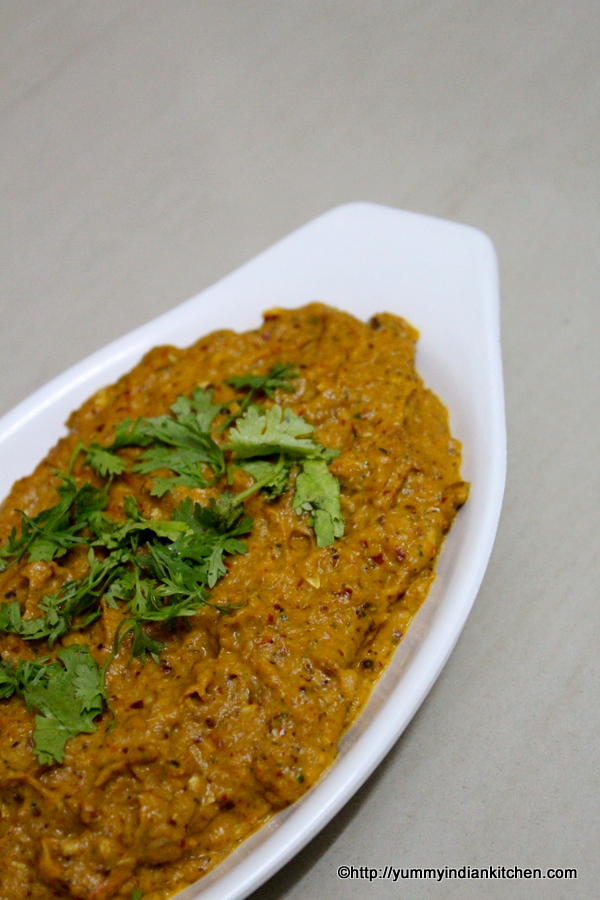 In south india households meals are incomplete without these chutneys and there can be a very slight variation in making these chutneys but every chutney recipe tastes yummy and flavorful.
The basic method of making vegetable chutneys is cooking the vegetable and giving tempering in the end.
Here dosakaya pachadi is made slightly different as I have given the tempering first and cooked the dosakaya along with tomato and then blended the tempering followed by blending cooked dosakaya.
How to make dosakaya pachadi or dosakaya chutney recipe:
Recipe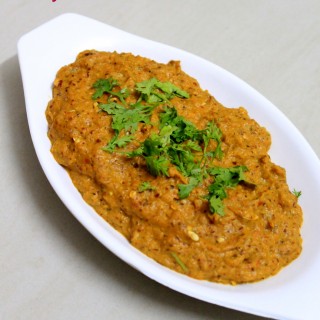 Dosakaya Pachadi Recipe, Dosakaya Chutney
A south indian side dish recipe usually called as pachadi or chutney recipe eaten along with rice and tastes best with ghee and rice...
Ingredients
For cooking dosakaya:
2

medium sized round dosakaya/cucumber orange colored peeled

deseeded and cut into small pieces

2

medium sized tomatoes

chopped
Other ingredients:
1

finely chopped fresh coriander leaves

1

lemon size tamarind

salt - as per taste

1

teaspoon

turmeric powder
For tempering:
2

tablespoon

oil

1

teaspoon

cumin seeds

½

teaspoon

mustard seeds

1

teaspoon

chana dal

bengal gram

1

teaspoon

urad dal

split black gram

¼

teaspoon

methi seeds/fenugreek seeds

5-6

slit green chillies

5-6

dried red chillies

3-4

curry leaves
Instructions
For the tempering:
Firstly, take a wok, into it, add oil and heat it.

Add mustard seeds, cumin seeds, chana dal, urad dal, methi seeds and stir well.

Add slit green chillies and stir well.

Add curry leaves and let them crackle.

Add dried red chillies and saute for few seconds.
For cooking dosakaya:
In a separate wok, add a teaspoon of oil, add dosakaya pieces and chopped tomatoes and mix well.

Cook them for 4-5 minutes on low flame.

Cool it down.
For blending chutney:
Add the tempering into the blender.

Add salt as per taste.

Add turmeric powder into it.

Add tamarind into it.

Add freshly chopped coriander leaves.

Blend the whole mixture for few seconds.

Into it, add the cooked dosakaya mixture.

Blend it for few seconds.

Serve it with rice and ghee!!!
Notes
1.If the yellow/orange dosakaya is too hard then it is better to cook the dosakaya and blend.
2.If the dosakaya is too ripe then peel it and chop the dosakaya into very fine pieces and add it to the blended tempering and mix these fine pieces.
3.Do not add the seeds into the chutney.
Nutrition
Nutrition Facts
Dosakaya Pachadi Recipe, Dosakaya Chutney
Amount Per Serving
Calories 180
* Percent Daily Values are based on a 2000 calorie diet.