Mutton Masala Recipe is a mouth-watering and a masaledaar mutton masala curry recipe which is again made with red meat/mutton. Hyderabad is a region that is famous for many non-veg recipes apart from biryani recipes and mutton recipes are in huge demand here mainly curry or gravy recipes that go best with naan or paratha recipes.
Related recipes with mutton or mutton recipes on the blog are mutton pulao , mutton pickle , paya soup, mutton do pyaza.
I have shared many mutton related dishes which I have mentioned above and there are many more to appear on this blog as I keep updating with time.
I love Hyderabadi cuisine as I love making rest of the Indian Cuisine. I do have a special liking for Hyderabadi recipes as I have spent my childhood here and have been trying out these recipes over the years.
Benefits
We usually prefer to consume chicken often as it gives us the taste the proteins and also many varieties and something that is less expensive. But consuming it often too leads to various health issues as we always need to have a balanced diet.
Therefore, including meat related stuff like meat rice recipes, meat curries, meat gravy recipes, biryani recipes helps us in having mutton or meat in some form or the other which is a great health benefit.
Many masala recipes or varities are preferred in hyderabad and below mentioned are few masala kind of delicacies that are posted on the blog and most of them are with video procedures.
My blog is flooded with many masala recipes in non veg dishes which I would like my blog readers to try out such as kadai chicken .
How to buy mutton?
Mutton while buying should always have packaged date and expiry date and one should always try to buy fresh red meat and not the meat that has been cut for days.
Always make sure to use a lamb which tastes better than using the meat of an aged sheep or goat. It takes time to get cooked or to tenderize and the taste too changes as compared to buying the meat of a lamb.
Always check the dates on the packing while buying them from stores.
This dish is a curry recipe which can be eaten with roti or rice and is a popular dish all across India and mainly it is made in Hyderabad.
This hyderabadi mutton masala recipe is a wonderful curry and is full of gravy as the curry requires onions, tomatoes and yogurt to prepare. Apart from this hyderabadi special recipe other hyderabadi recipes too are posted on blog.
Check out different meat recipes and most of them have been posted along with a video procedure and hope they will be liked by my viewers and do not forget to leave us your valuable feedback.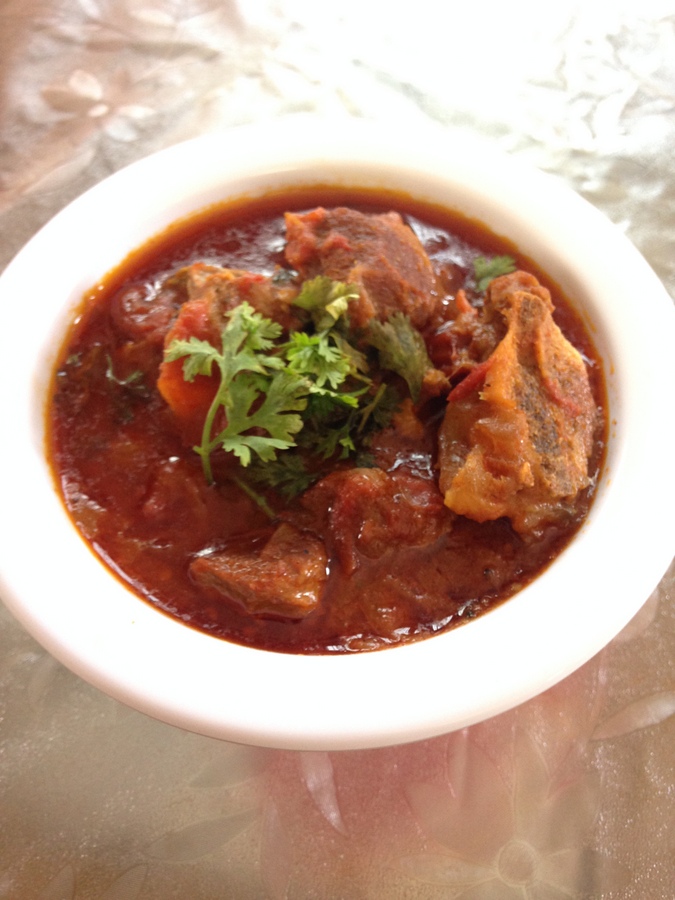 This is however an easy recipe but since it is a mutton recipe, it requires lots of patience to be cooked well. It is better to use pressure cooker to make meat recipes as the tenderizing process takes a lot of time if cooked in a cooking vessel.
This is a gravy kind of a recipe and there are few gravy recipes of mutton on my blog. Therefore, I decided to post this wonderful recipe which is best when eaten with rice or roti or naan.
The items that go into the dish are common ingredients but onions and tomatoes are the key ingredients along with yogurt.
All these recipes are purely halal and made out of goat meat. I pay a lot of attention in the selection of meat as that decides the final taste of the recipe.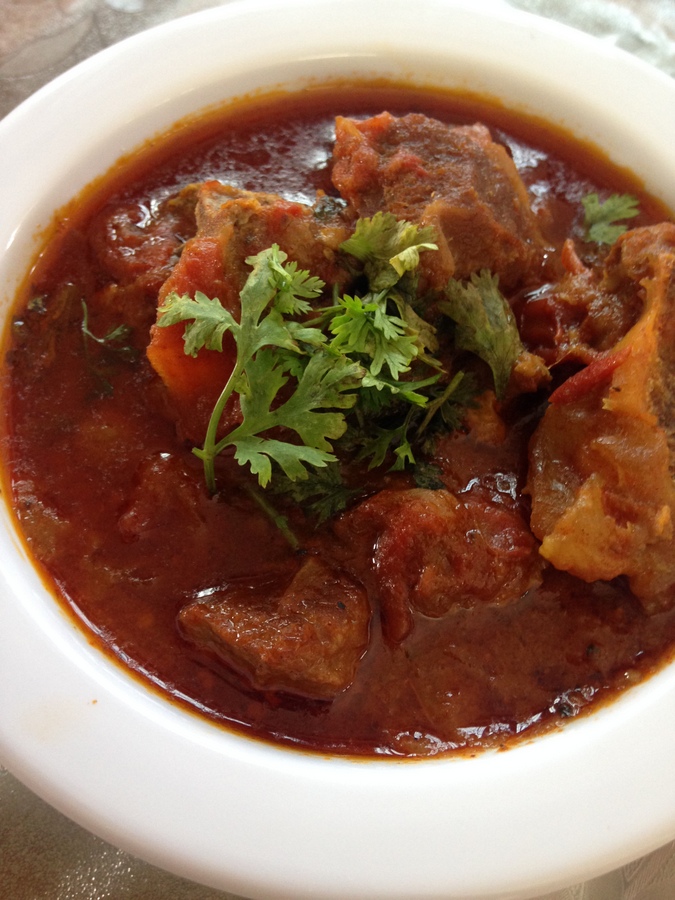 Good quality meat gives a tasty flavor to the entire dish. These kind of recipes are apt to make when there are many members available at home. Mutton Masala recipe is one of my favorite recipes.
The name of the dish itself shows that the recipe needs masala and in this recipe, I am going to direct on how to prepare the delicious mutton masala.
Recipe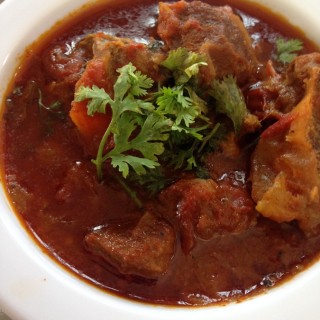 Mutton Masala Recipe Hyderabadi
Mutton gravy recipe to be eaten with rice or rotis...
Ingredients
500

gms mutton pieces/meat cut and washed well

3

tablespoon

edible oil

3

medium sized onions finely sliced

1

tablespoon

ginger garlic paste

salt to taste

1

tablespoon

red chilli powder

¼

teaspoon

turmeric powder

1

tablespoon

coriander seeds powder

½

teaspoon

cumin seeds powder

2 to

matoes finely chopped

1

cup

yogurt/curd

2

tablespoon

chopped coriander leaves

1

teaspoon

mutton masala powder

½

teaspoon

garam masala powder
Instructions
Firstly, take a pressure cooker, add oil into it and heat it.

Add sliced onions and fry them till they turn slight golden color.

Add ginger garlic paste and saute for few minutes.

Add the mutton pieces and roast them until a change in color appears.

Add salt, red chilli powder, turmeric powder, coriander seeds powder, cumin seeds powder, mutton masala powder, mix well and cook for about 2-3 minutes on low flame.

Add the chopped tomatoes, mix and cook for two to three minutes until tomatoes get soft.

Add the beaten yogurt/curd into it.

Cook until oil appears at the corners.

Add little water, add chopped coriander leaves and pressure cook until mutton gets tender.

Reduce the steam.

Lastly add garam masala powder and cook on sim flame for about two minutes.

Switch off the flame.

Garnish with coriander leaves.

Serve hot with rice or roti.
Notes
Instead of sliced tomatoes, tomato puree too can be added and cook the puree until oil starts leaving the sides...
There are many more different ways of making mutton masala recipes and hopefully I shall try to add few more versions of masala mutton recipes as I update more of meat recipes.
Nutrition
Nutrition Facts
Mutton Masala Recipe Hyderabadi
Amount Per Serving
Calories 580
* Percent Daily Values are based on a 2000 calorie diet.