Ragi Roti is yet another delicious recipe from the healthy finger millets. The ragi roti recipe is quite popular across south India and good to eat during breakfasts. This ragi roti needs a bit of practice as the dough is not like wheat dough and it requires a little practice in making the chapati.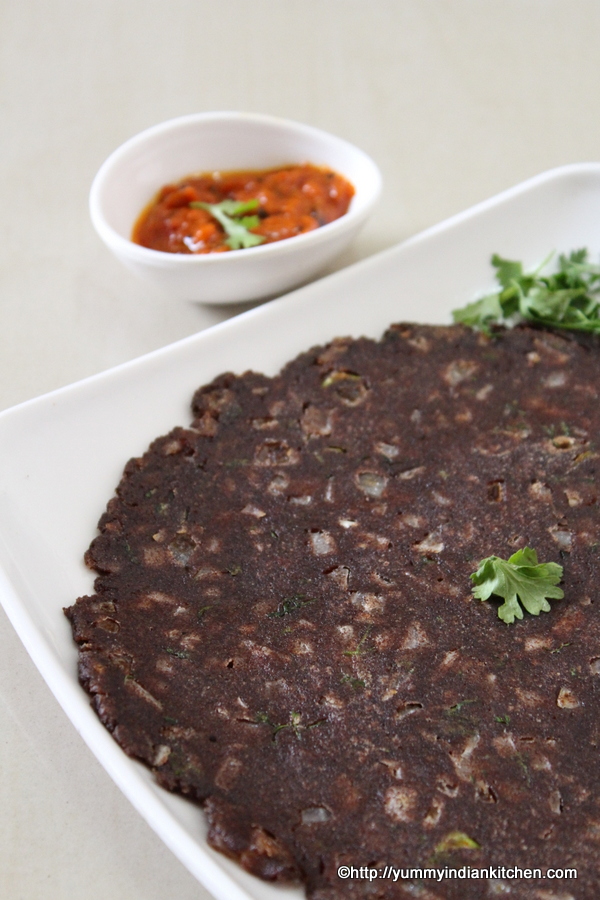 Therefore, I have included a video recipe to make this roti. The ingredients required to make this roti are very few and its good to eat this roti once in a while as a healthy option and it can be served with chutneys like beerakaya pachadi, onion tomato chutney, dosakaya chutney etc...
It is good to eat ragi recipes like ragi malt or ragi java , ragi dosa during summer as they are filling and keep us cool during summers. I would also like to update more of ragi recipes as I keep blogging and updating.
Finger millets have lots of health benefits and it is better to include these millets in our diet often as they help in keeping us fit and healthy and is also said to help us in losing weight.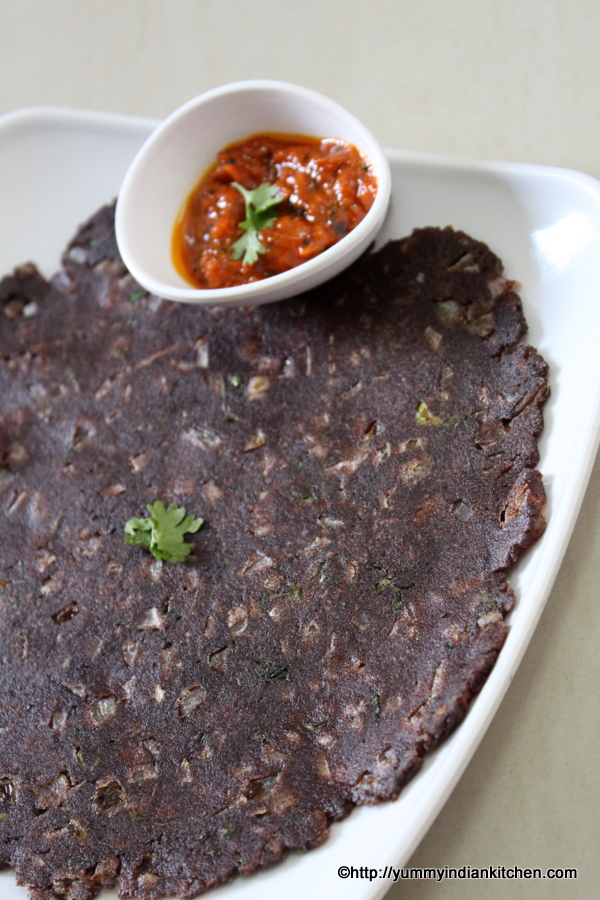 Finger millets are also called ragi/ragulu/nachani in different parts of India. Finger millets are quite popular in the region of Karnataka.
These millets are also given to kids by making its flour, making a porridge out of it and feeding toddlers/babies. Finger millets are a good baby food diet as well.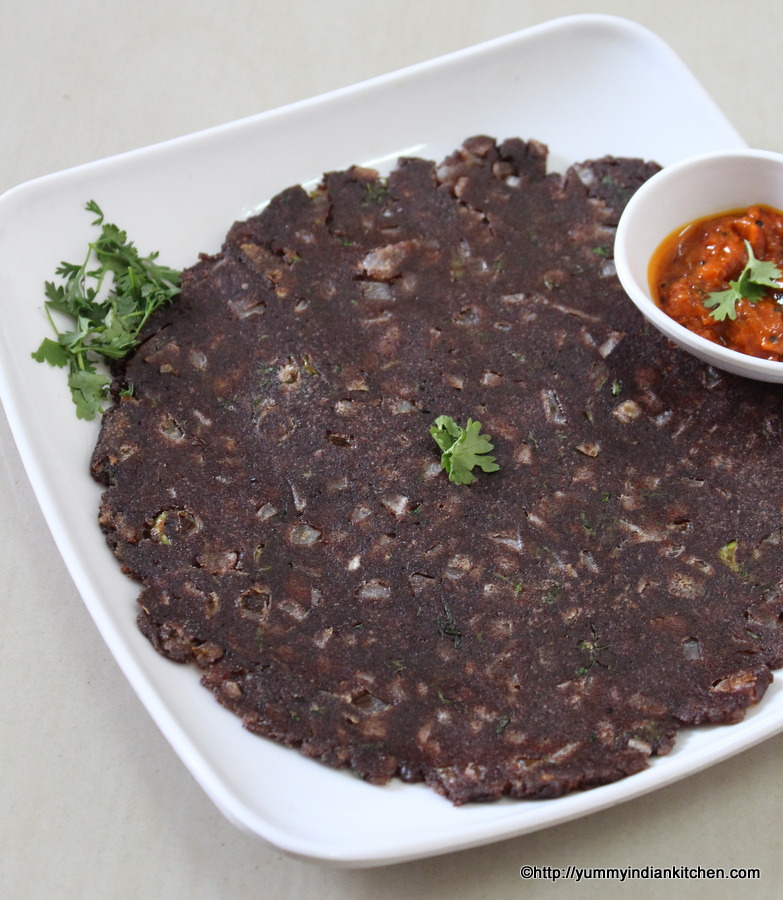 This recipe requires mainly ragi flour or ragi atta, some chopped onions, green chillies and finely chopped coriander leaves and salt to make this roti which also needs some practice to press and spread the roti.
Below are the recipe details of the finger millet roti recipe and have it with dal or curries or shorba and it tastes even more delicious...
Video
Recipe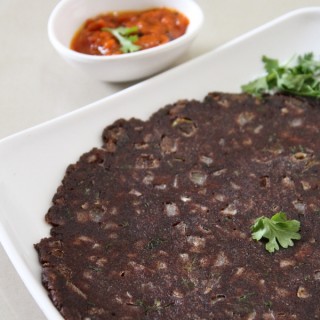 Ragi Roti Recipe or Ragi Chapati
A simple and a few ingredient healthy roti made using finger millet flour...
Ingredients
1

bowl of finger millet flour/ragi flour

1

medium sized onion

very finely chopped

2

green chillies finely chopped

2

tablespoon

freshly chopped coriander leaves

salt - to taste

water to knead the dough

2

tablespoon

oil to fry/roast the roti
Instructions
Firstly, in a bowl, add finely chopped onions, add finely chopped green chillies.

Add finely chopped fresh coriander leaves and salt as per taste.

Add ragi flour into it and mix the whole mixture.

Add water gradually and knead the flour and make a dough.

Take a portion of the dough(not too small).

Make a round ball.

Place the tawa on the stove and do not switch it on.

Grease oil all over the tawa.

Put the roti on the tawa and spread it with your fingers to form a chapati shape.

Now switch on the stove.

Cook the roti well.

Apply oil on top of the roti.

Flip the roti and cook the other side too.

When both sides are cooked well take it out and serve hot.

Serve hot with dal or pickle or chutney or curry.
Notes
Important Points:
1.Do not heat the tawa when the roti is being spread on tawa and if done so there are chances of burning the fingers.
2. For the second roti reduce the temperature of the tawa fully and start making the ragi roti and then switch the stove on.
3.Greasing the tawa/gridle before making the roti is a must as the roti cannot be spread if the tawa is not greased well.
4.Always make sure the tawa should be cool before spreading the roti to avoid burning of fingers.
Nutrition
Nutrition Facts
Ragi Roti Recipe or Ragi Chapati
Amount Per Serving
Calories 190
* Percent Daily Values are based on a 2000 calorie diet.