Chicken malai tikka, a kabab kind of chicken recipe which is a creamy and rich kabab recipe cooked in a pan without oven.
Other chicken recipes such as chicken do pyaza, chicken changezi, chicken rezala, tandoori chicken , chicken sukka recipe, palak chicken recipe, chicken shahi korma, chicken shami kabab  should be tried...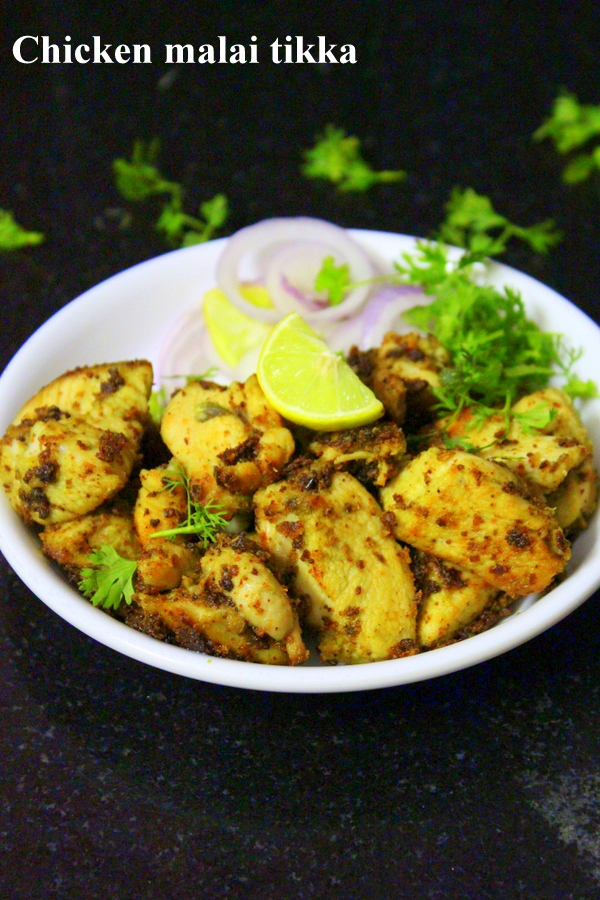 What is a kabab or tikka?:
Kabab or tikka is a dry dish usually made in tandoor and the kababs are cooked in the tandoor at high temperatures inside the tandoor.
Tandoor in hotels are artificially set up but nowadays, we also get electric tandoors which can be bought and used at home and kababs or tikka can be made in these electric tandoors.
Not only tandoor or oven but grilled pans can be used to make tikka or kebab  in case of emergency if there is no OTG oven at home.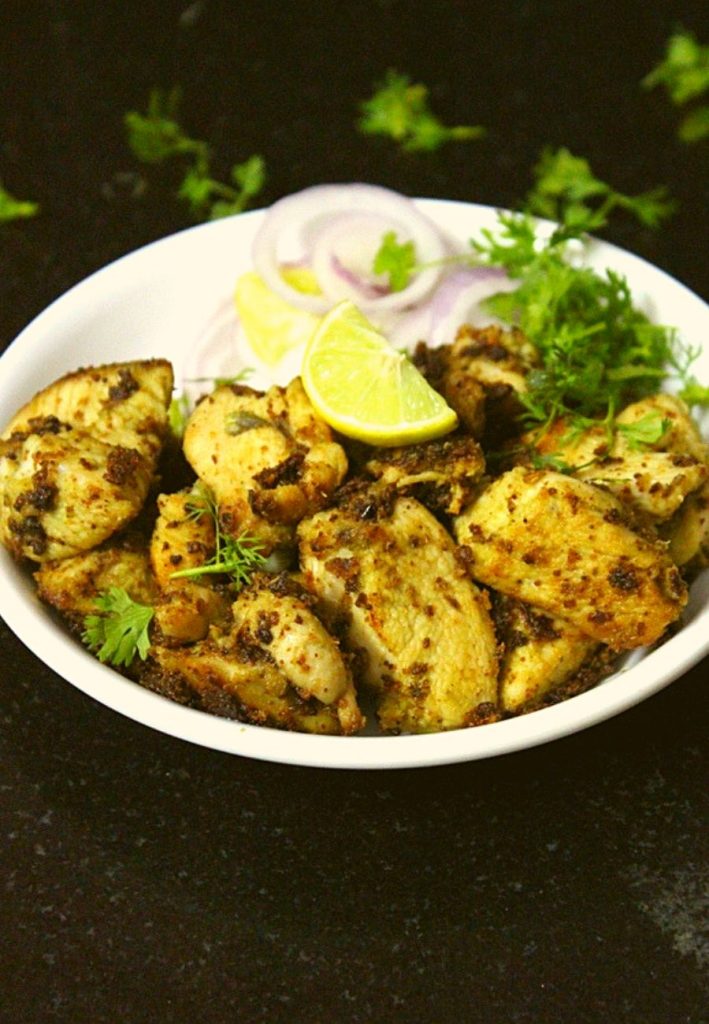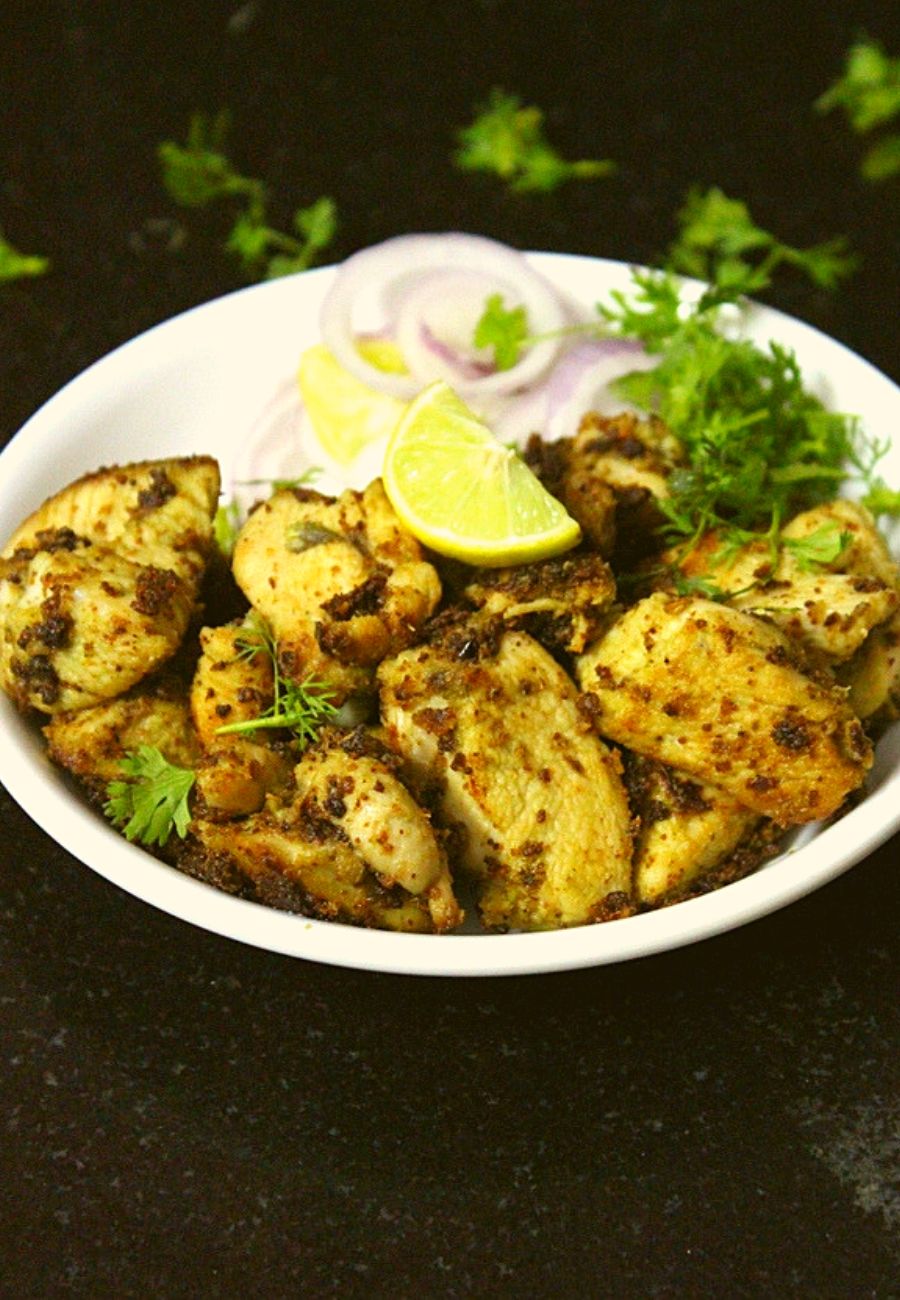 Different kinds of Kebabs:
There are several varieties of tikka recipes made using chicken such as malai tikka which is shown in this recipe or simple traditional method of making tikka recipe which is already shared on the blog with name chicken tikka recipe.
Tikka is basically nothing but marinated chicken is fixed to the skewers and placed in tandoor or oven. They are basically similar to kebabs but the names are sometimes referred to as tikka or kabab. Here, tikka are usually given smokey flavor which lifts up the flavors of the dish.
Kababs too are marinated and the marinated chicken pieces are cooked in oven or tandoor or barbecued by placing them on a barbecue set up of coal and fire...the kababs get barbecued with the smokey burning coal flavor and taste well with a barbecue set up or tandoor.
Difference is very little and both are dry chicken pieces cooked in tandoor or barbecue.
How is chicken malai tikka made?:
Chicken malai tikka is marinated with yogurt, dry spices and kaju green chilli paste, mixed well, marinated for some time and then cooked or sauteed in a pan with oil or butter.
This particular dish can be served with any kind of dip, chutney or accompanied with salad and works wonders as a starter recipe.
If one wishes to make it in an oven, go ahead and make it in the OTG oven or an electric tandoor.
This tikka recipe has a creamy texture and appears a bit white or yellow in color. These tikka or kababs are made in other ways such as reshmi kabab, boti kabab,.
Kababs are not only made using non veg such as chicken or mutton but also made using paneer too which is the best alternative for vegetarians in eating kababs or tikka.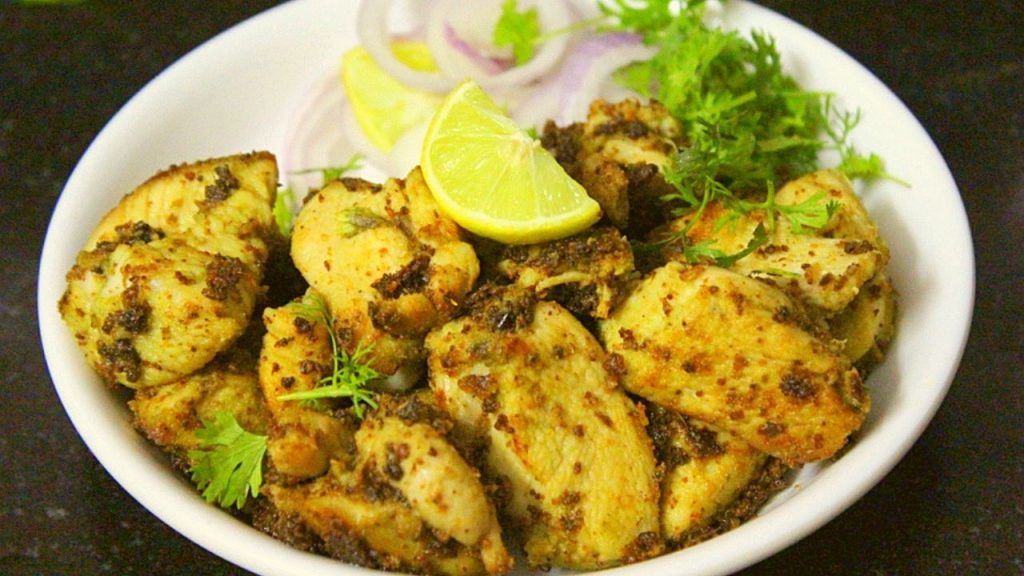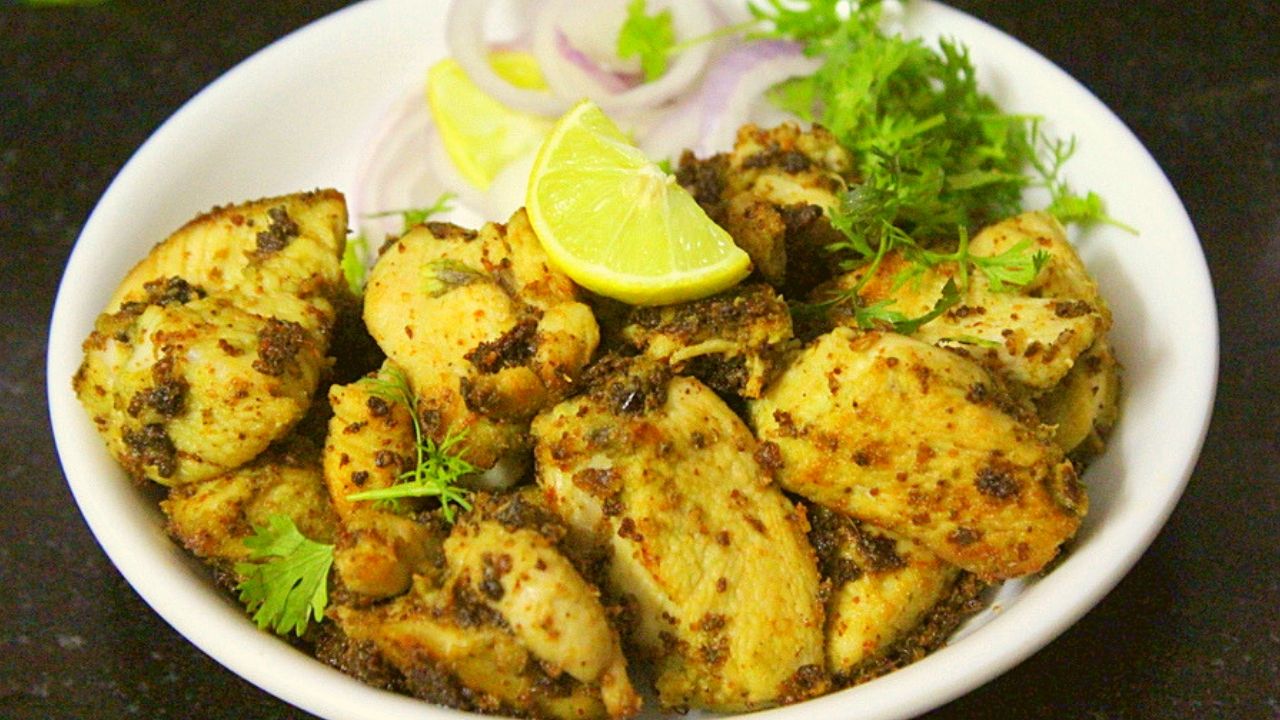 Why it has malai in its name?:
It is malai tikka because it has kaju paste which gives a creamy, malaidaar texture as well as it takes in yogurt which gives a milky and rich touch to the kabab and it takes herbs like coriander leaves and green chillies which also uses garam masala and spices along with many more ingredients to make this dish.
There are many more kabab and tikka varieties in both vegetarian and non vegetarian recipes which shall be added as we continue posting them hopefully along with the video procedure.
Do check out the video procedure to make this recipe and do leave us your feedback and comments below and also we value your suggestions and other versions for this recipe.
Chicken malai tikka recipe: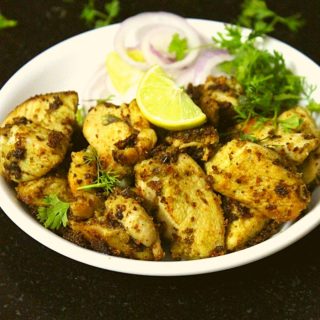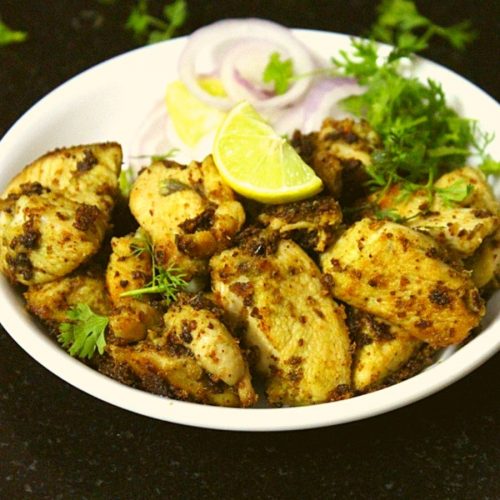 chicken malai tikka recipe, murgh malai tikka
a creamy and white flavored chicken malai kabab which can be made in a pan without oven.
Ingredients  
250

gms boneless chicken

(cleaned and washed well)

salt - to taste

beaten yogurt - 5 tsp

¼

tsp

garam masala powder

½

tsp

black pepper corn powder/kali mirch powder

½

tsp

cardamom powder/ elaichi powder

1

tsp

ginger garlic paste

½

tsp

chaat masala powder

½

tsp

white pepper powder

½

lemon juice extracted
to make paste:
6-8

cashews/ kaju

5-6

green chillies

2

tbsp

coriander leaves

1

tsp

oil
To fry chicken malai tikka:
Instructions 
Take a mixing bowl, add boneless chicken pieces into it.

Into the chicken, add salt as per taste, add beaten yogurt into it, add garam masala powder.

Add black pepper powder, elaichi powder, ginger garlic paste.

Add chaat masala powder, white pepper powder, lemon extracted juice.

Make a paste of kaju, green chillies, coriander leaves by adding little water and add 3 tablespoon of this paste into the chicken.

Mix all the ingredients well.

Add a teaspoon of oil, mix well.

Marinate this chicken by covering the lid for about 1 hour in refrigerator.

Take the chicken out and mix well.
Cooking of the tikka:
Take a pan, heat it

Add around 2 teaspoon of oil.

Add butter, heat the oil and butter.

Add the marinated chicken malai tikka pieces.

Cook the pieces for about 5-10 minutes on low flame.

Flip the pieces and cook the other side too for 5-10 minutes.

Make sure each side is cooked well and the chicken tenderizes well on all sides.

Once the tikka pieces are cooked well take them out.

Transfer them on a plate.

Garnish with onin rings, lemon wedges, coriander leaves.

Serve hot...
Video
Notes
Important note:
Usually, smoky flavor is given to tikkas made using veg or non veg. Follow the method below to give that smoky flavors.
How to give a smoky flavor:
In order to give a smoky touch, take a burning charcoal, place the coal into a small steel bowl, place it in between the pan with tikkas, pour ghee on the coal and immediately cover the lid of the pan and let it stay for few minutes.
This method gives a smoky aroma to all the tikkas.
This method is entirely optional and to get a restaurant feel this method can be tried.
Other important tips:
If non stick pans are used then one can reduce the quantity of oil and yet get an amazing taste.
Try to cook them in very little oil if the utensils used are non stick.
The overall cooking time for making chicken malai tikka is 30 minutes.
Serve them with any chutney dip, mayonnaise or just enjoy plain as a starter.
Here I have added only kaju/cashewnut paste but one can also soak almonds, peel them and make a paste of it as well and add to the marinade to make it even more rich.
Malai or cream too can be added to make it highly creamy and rich.
Nutrition
Nutrition Facts
chicken malai tikka recipe, murgh malai tikka
Amount Per Serving
Calories 480
* Percent Daily Values are based on a 2000 calorie diet.
WANT TO WATCH VIDEO RECIPES?
SUBSCRIBE US ON YOUTUBE