Dosa Batter is a batter mostly used to make plain dosa or masala dosa all across South India or North India.
Watch these video recipes for more help:
South Indian breakfasts like dosa, idli and poori were quite popular in South India but now their popularity has been increasing world wide.
I always had on mind to post this article on making batter to make dosas and finally I am posting the secrets on making a delicious restaurant style dosa making procedure recipe.
We always try to get perfect dosas but despite many attempts we don't get perfect dosas and if this article is followed well then one can easily make hotel style dosa or south indian style dosa at home be it a plain dosa or masala dosa or onion dosa with this batter.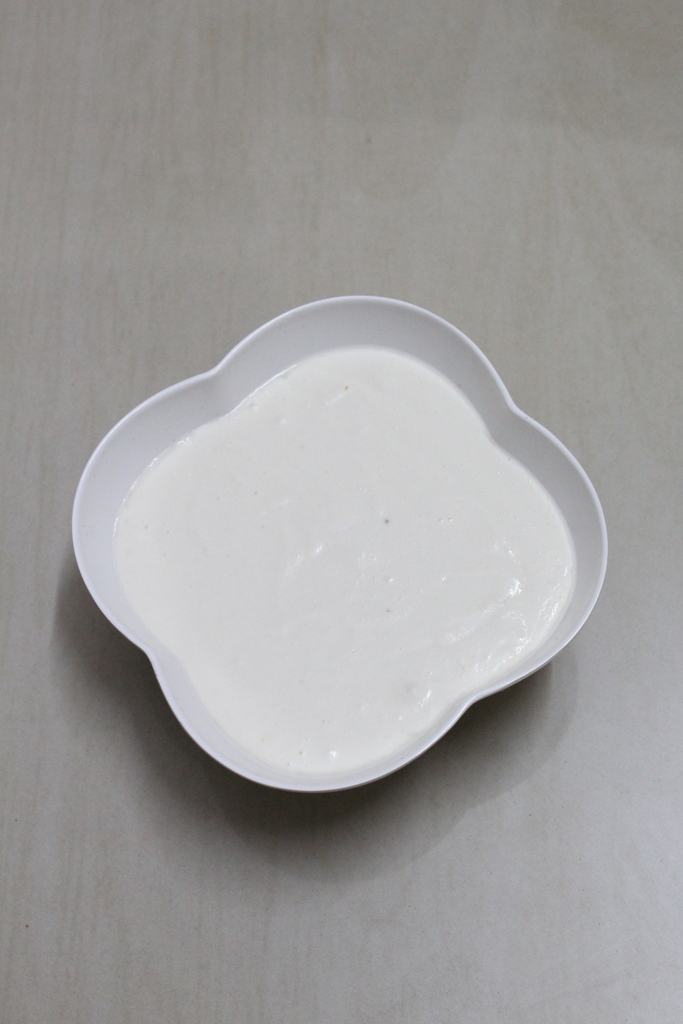 Making idli batter or any tiffin batter is a long process but is worth when we get the perfect dosa and it tastes best when eaten with certain chutneys like onion tomato chutney, coconut chutney, peanut chutney .
It requires a few ingredients but when the batter is ready it is very important to ferment the batter for a long time.
Points to be noted while making batter for dosa:
1. The ratio of rice and urad dal(mina pappu/black gram) should always be 2:1.
2.Adding few fenugreek seeds and few chana dal into them gives the golden color that we look for in making dosa.
3.The ingredients need to be soaked for a long time i.e atleast for 7-8 hours.
4.When the ingredients are soaked and blended, the batter should again be fermented for another 7-8 hours.
5.Always use a good non stick tawa to make dosa.
6.Do not use tawas on which rotis are made as the dosa made on such tawa might stick to the bottom of the tawa.
7.Always use a ladle to make dosa which give out a perfectly circular shape dosas.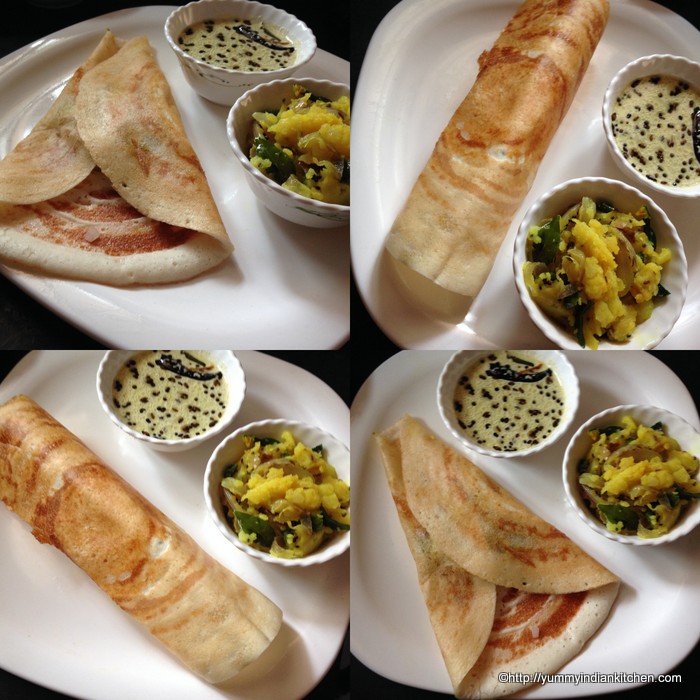 Video procedure below:
Also check out the recipe video of onion dosa for a better understanding…
How To Make Dosa Batter Recipe: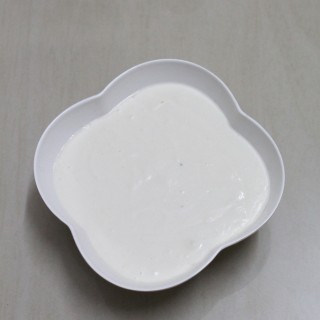 Dosa Batter Recipe or Plain Dosa Recipe
A regular batter recipe made in south india to make dosa as a breakfast recipe.
Ingredients
For the batter:
2

cups

rice

1

cup

urad dal

split black gram

1/2

tsp

methi seeds

fenugreek seeds

1/2

tsp

chana dal

1

cup

cooked rice

water for soaking the ingredients
Instructions
Firstly in a bowl, add rice, wash it well and add enough water so that the rice is dipped well.

In another bowl, add urad dal(split black gram), wash it well and add enough water.

In small bowls, add in chana dal and methi seeds, add water into them.

Soak all the ingredients for 7-8 hours or soak them during the day.

After soaking drain the water out from all the ingredients.

Mix all the soaked ingredients.

Take a blender, add those ingredients and blend it into a fine paste in batches.

If required add very little water and blend the batter.

Make a paste of cooked rice and add it to the blended batter.

Mix the batter well and ferment the batter overnight.

Add in salt into the batter as per taste, mix well and the batter is ready to be used to make dosa.
Plain Dosa Making Procedure:
Keep the batter ready.

If the batter is too thick add few drops of water and mix it well.

Heat the tawa.

Take a ladle full of dosa batter and put the batter at the centre of the tawa.

From the centre rotate the batter in circular motion and spread it circularly to form a round thin dosa.

Try to spread the batter as a very thin circular dosa.

Drizzle oil all over the dosa and at the corners of the dosa.

Cook it for few minutes and remove the dosa.

Serve hot with sambar or chutney etc…
Notes
1.If the batter made is in large quantity then the batter can be used for about 3-4 days if stored well in refrigerator.
2. One can also add soaked poha in place of cooked rice or we can even add soaked puffed rice(murmura) too in place of cooked rice.
3. Adding any of the ingredients that is either cooked rice or poha or puffed rice is essential for a perfect and crisp dosa.
4. Always remember to make use of non stick pan while making dosa and always keep the dosa pan separately and never mix it with roti pan…
Nutrition
Nutrition Facts
Dosa Batter Recipe or Plain Dosa Recipe
Amount Per Serving
Calories 300
* Percent Daily Values are based on a 2000 calorie diet.
WANT TO WATCH VIDEO RECIPES?
SUBSCRIBE US ON YOUTUBE