Onion Dosa is a plain dosa recipe with finely chopped onion topping over the dosa which gives the plain dosa a very yummy taste and also it can be eaten plain without any side dish or serve with chutneys.
To make any dosa, the batter should be made in the right way and if the batter is not made properly and not fermented then the dosas do not come out exactly as the street style dosa.
To make dosa the gridle should be non stick or the base should be hard anodized to get perfectly round crispy dosas.
Check out other dosa recipes eaten as tiffin recipes are listed below: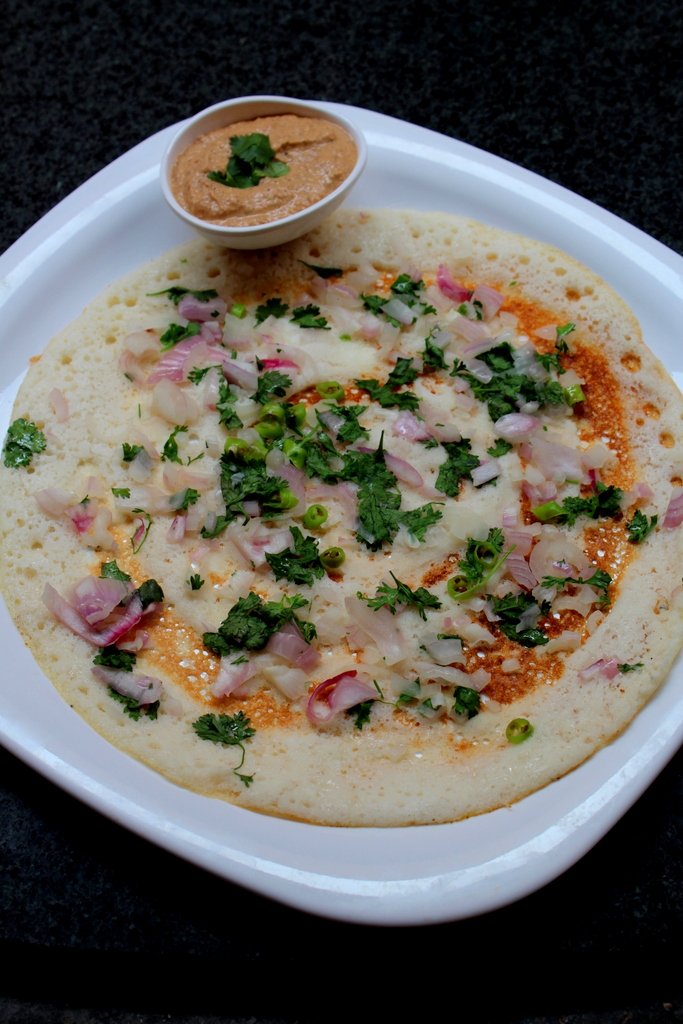 This dosa is quite simple and all we need to do is have the batter ready to make dosa and then we just need to make the dosa and finally have some pyaz ka mixture ready to complete the recipe.
Adding onion mixture or carrot mixture or any chutney mixture onto the dosa gives a unique flavor to the recipe. I have already posted the article on how to make dosa batter and now the next would be making of the dosa with any kind of topping.
Dosa can be made in several varieties with varieties of toppings and this is a plain one with simple onion topping or if there is a chutney and shortage of onions then do skip the topping and just eat it plain with onion chutney .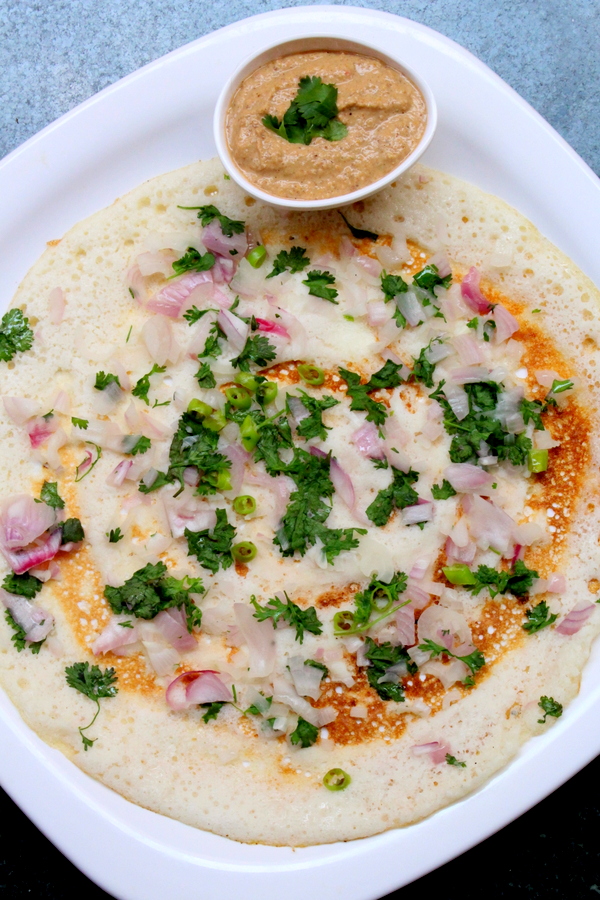 I would love to update with several dosa or pan cake recipes as I keep updating my blog...
If one does not have time to make any side dish for dosa such as chutneys or sambar then the best way I suggest would be to make different toppings with onion mixture or carrot mixture or onion carrot mixture or with chutney spreads and top it up and can quickly pack it up in kids lunch box or for breakfast.
Below are the recipe details on how to make this delicious dosa recipe which is a very simple breakfast recipe all across south indian region.
How to make onion dosa recipe:
Recipe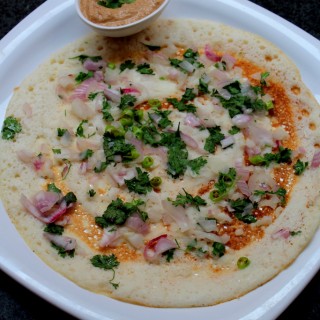 Dosa Recipe, Onion Dosa Recipe
A common breakfast recipe made with dosa batter like a pancake using chopped pyaz as the topping
Ingredients
Dosa Batter

oil for drizzling around the dosa
Onion Topping Mixture:
3

medium size onions very finely chopped

1

tablespoon

very finely chopped green chillies

salt - as per taste

1

tablespoon

very finely chopped coriander leaves

optional
Instructions
Onion Mixture Topping:
In a bowl, add the very finely chopped onions, finely chopped green chillies, finely chopped coriander leaves, salt according to taste, mix it well.
For The Onion Dosa:
Take a tawa/gridle and heat it.

Rub the tawa with an onion slice.

Take a ladle full of batter and drop it at the centre.

From the centre spread the batter in a circular motion and make a round dosa.

Add the onion mixture as the topping all over the dosa.

Smear oil all over the dosa and also at the corners of the dosa.

Let it cook for few seconds on medium flame.

Fold the dosa and remove it.

Serve the dosa hot with any side dish such as chutney or sambar.

Continue making dosas of your choice with the rest of the batter.
Notes
1.For the dosa batter check out my blog on making dosa batter for any dosa or masala dosa etc...
Nutrition
Nutrition Facts
Dosa Recipe, Onion Dosa Recipe
Amount Per Serving
Calories 240
* Percent Daily Values are based on a 2000 calorie diet.
A video procedure on how to make dosa with onion topping mixture: