Rava dosa is a dosa made apart from regular dosas like onion dosa, masala dosa etc… It is unlike other dosas as it is made instantly and quick and is a very quick recipe.
Other dosa recipes or breakfast recipes on the blog:
Rava dosa is not made using dosa batter but the main ingredient in making the recipe is the sooji/semolina/rava as they are usually called.
Check out other recipes: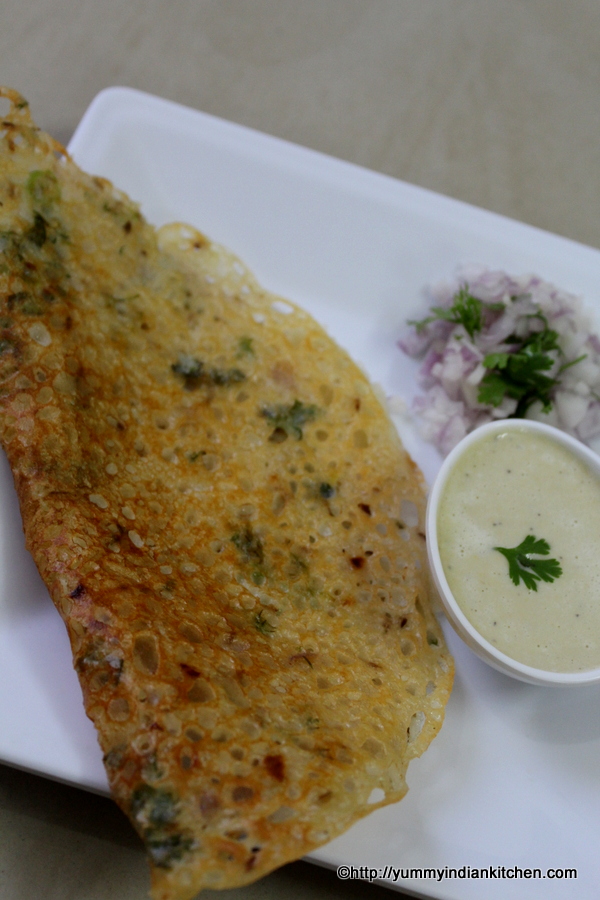 There are plenty of dosas that are usually made and this is one of the various dosas that is made often.
Rava dosa can be made instantly to serve the kids as an evening snack or for their breakfasts and it can be served with any chutney of our choice like green chilli chutney, tomato pickle, coconut chutney , groundnut chutney etc…
To make this rava dosa we need rava/semolina, rice flour to give the crisp texture and maida/all purpose flour along with few spices and herbs like cumin seeds, green chillies, salt, finely chopped onions and then making a pouring consistency batter by adding water and pouring the dosa batter onto the tawa…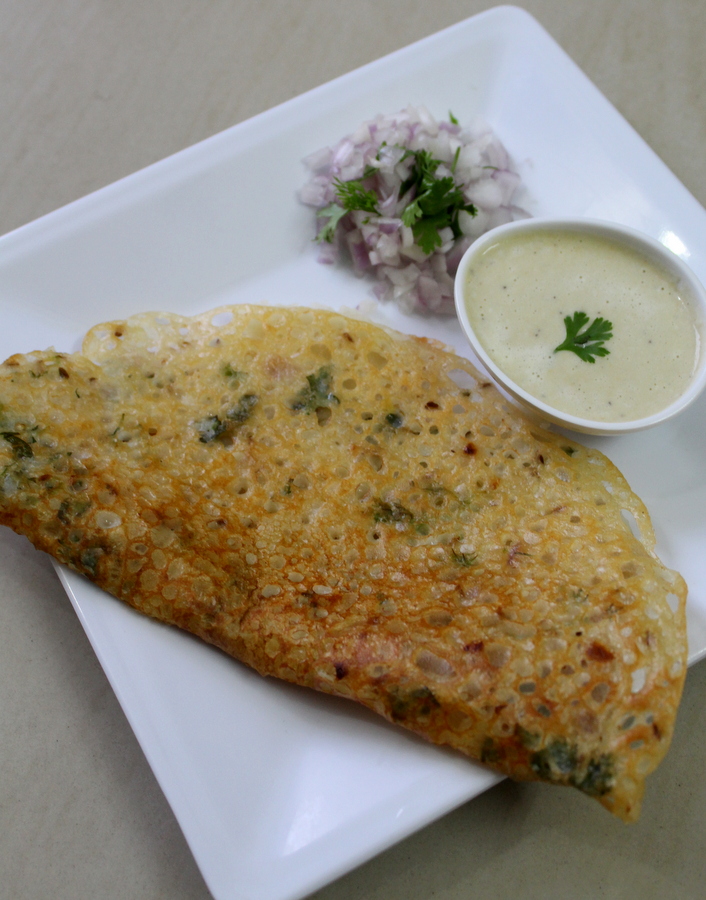 This can be served as a morning breakfast or it can also be served as an evening snack if we are running short of time…
This dosa is also referred to as onion rava dosa or sooji dosa in common terms…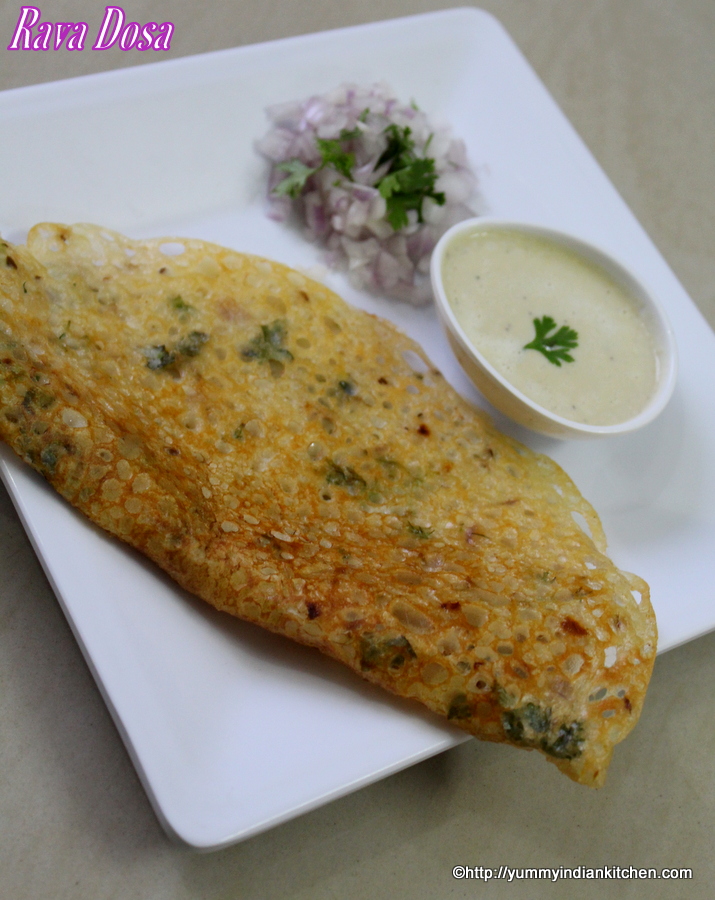 Below are the recipe details for onion rava dosa which is healthy and yummy and quick.
How to make rava dosa instant or sooji dosa or onion rava dosa:
Rava Dosa Recipe South Indian Instant and Crispy, Sooji Dosa | Onion Rava Dosa
Rava dosa is an instant dosa recipe made using semolina and is the best quick dosa to be made which is easy and tasty...
Ingredients
6 tbsp sooji/semolina/rava
2 tbsp rice flour
4 tbsp maida/all purpose flour
1 tbsp finely chopped coriander leaves
1 tsp cumin seeds/jeera
1 medium size onion very finely chopped
1 tsp full green chillies very finely chopped
salt - to taste
2 curry leaves very finely chopped
½ tsp very finely crushed ginger
2 tbsp curd/yogurt
water to mix - 1 medium size bowl
3 tsp oil
Instructions
Firstly, take a bowl, into it add sooji/rava, add rice flour, all purpose flour/maida.
Add finely chopped coriander leaves, cumin seeds, very finely chopped onion, very finely chopped green chillies.
Add salt according to taste, chopped curry leaves, crushed ginger.
Add yogurt and mix up all the ingredients.
Add water gradually and keep mixing the batter with water until a pouring consistency is obtained.
Heat the griddle/tawa.
Mix the batter well and take a bowl full of batter and pour the thin batter all over the tawa.
Smear oil all over the rava dosa and also at the corners of the dosa.
Cook the bottom side of the dosa well until it turns crisp brown.
Fold the sooji dosa and take it out.
Serve hot with chutney...
 Video recipe of rava dosa below: