Mango dal is a dal recipe made using lentils and also by adding raw mango pieces into the dal which gives a very tangy flavour to the dal. Dal recipes all across India are made in various ways and every regional dal is made in its own way and dal is quite common in every Indian household...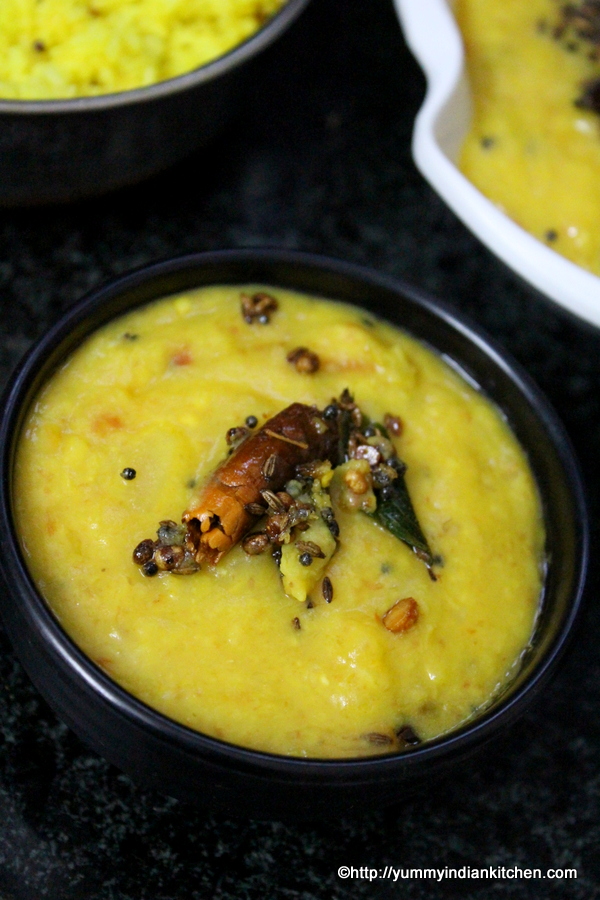 Other mango related recipes on the blog are mango lassi, mango smoothie, mango rice, aam panna, mango pachadi etc...
Every vegetable can be used in making dal and all kinds of pulses and lentils are used to make various dal varieties...
In India and mostly in India dals are always a must in the meal platter. The dal could either be in the form of sambar, rasam style or charu or Pappu recipes mixed with various vegetables.
Here, instead of using a vegetable I have used mango as mangoes are available in plenty in mango season and I would love to try out few recipes with raw mangoes...therefore, I decided to go ahead and make mango dal this mango season for my blog readers.
My recipes are tried and tested and I blog on recipes that are tasty, delicious no matter even if it is a slow cooking method... This dal recipe needs a tangy raw mango to be used in the dal and adding a cooked raw mango infuses a tangy taste to the dal and also blends totally with the dal.
      The dal is prepared by using toor dal/toovar and it is pressure cooked to get soft and then the tangy flavour of mangoes is infused into it...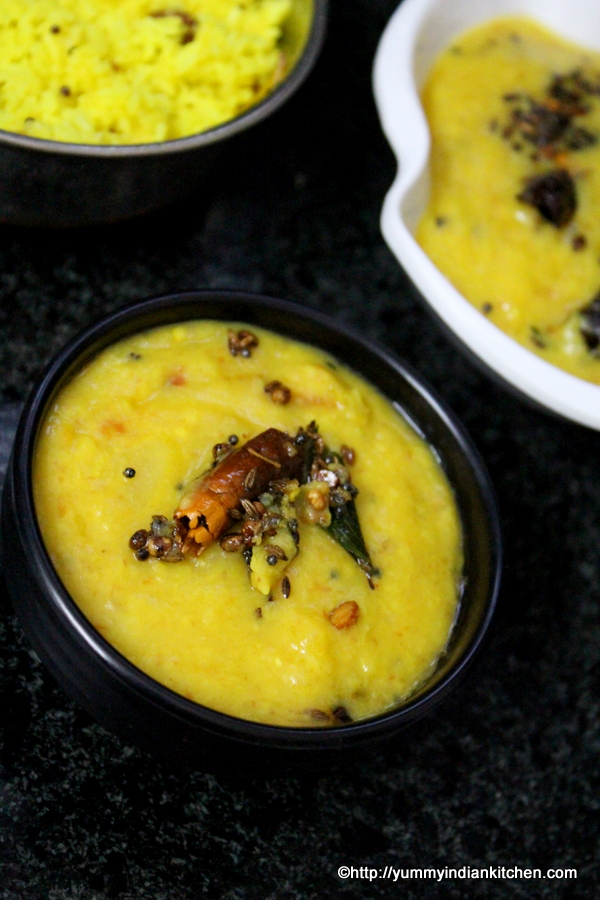 Mango recipes are too common in India and we all love to make mango recipes in the form of drinks, juices, smoothies, milkshakes, chutneys, sweets etc...
In south india mangoes are mainly used to make pickles and pachadi and chutneys and they are always served in the meal platter.
 Raw mangoes are basically used for pickles and chutneys and pachadi...Ripe mangoes are used to make juices, smoothies, milkshakes and sweets...On the whole, mangoes are packed full of vitamins and have amazing health benefits too...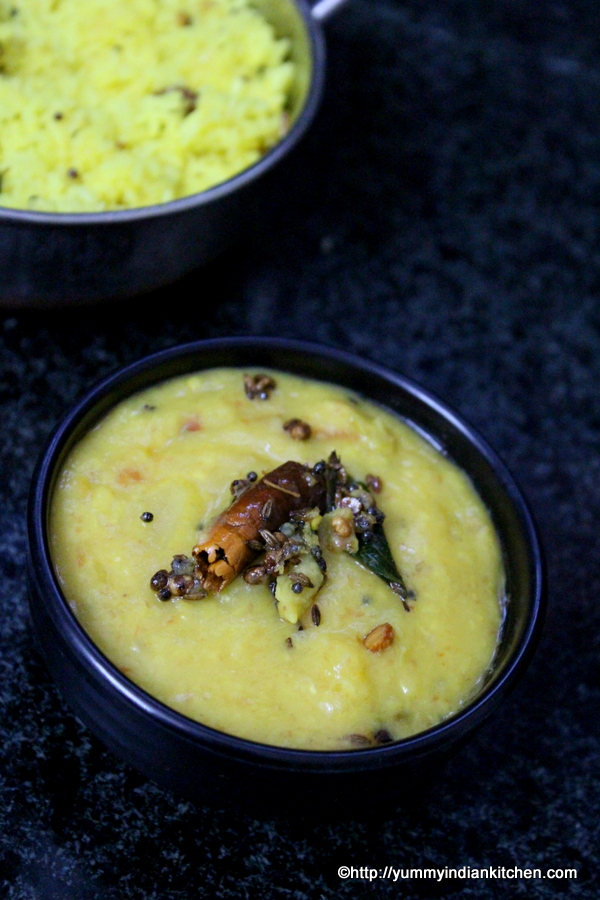 The mamidikaya pappu or the mango dal or mango pappu here is made by pressure cooking the dal, mashing it and adding the cooked mango flavor into it and lastly finishing it by giving tempering...
In some parts of South India, it is also referred to as mango paruppu or mangai paruppu and in Hyderabad, it is called kairi ki dal ...Below are the recipe details on how to make mango dal recipe in south Indian style...
Recipe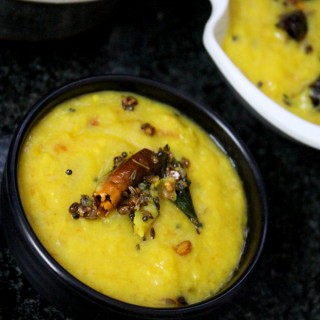 Mango Dal Recipe, Mamidikaya Pappu Andhra Style
A tangy mango flavored dal recipe quite popular during summers in the andhra region of south india.
Ingredients
To tenderize the raw mango dal:
1

cup

toor dal/toovar dal/pigeon pea washed

2 to

matoes chopped

4-5

vertically slit green chillies

½

teaspoon

turmeric powder

1

teaspoon

oil

2

cups

water
For tempering:
2

tablespoon

oil

½

teaspoon

chana dal/bengal gram

½

urad dal/split black gram

½

teaspoon

mustard seeds

½

teaspoon

cumin seeds

3

dried red chillies

6-7

curry leaves
other main ingredients:
1

raw mango peeled and chopped into small pieces

salt to taste
Instructions
Step1(Tenderize the dal):
Firstly, in a pressure cooker, add the toovar dal.

Add chopped tomatoes, slit green chillies, turmeric powder, oil, water.

Cover the pressure cooker lid and pressure cook it for about 3-4 whistles on sim flame or pressure cook until it gets soft.

Reduce the steam and keep aside.
Step 2(Cook the mango pieces):
In a wok/kadai, add mango pieces and add about 1 cup of water, mix and cook the mangoes on low flame until they get soft.
Step 3(Mixing dal and cooked mango):
Mash the dal by adding salt.

Add the cooked mango pieces into it and mix the dal well.
Step 4(Giving tempering to the dal):
In a tadka pan add oil and heat it.

Add chana dal, urad dal, mustard seeds and cumin seeds.

Stir well for few minutes on low flame.

Add dried red chillies by breaking them into pieces.

Stir the dried chillies.

Add curry leaves and allow them to crackle.

Transfer the tadka/tempering into the dal.

Serve hot with steamed white rice and papad or chutney!!!
Notes
1.Instead of separately cooking mango pieces and adding into the dal, one can directly add mango pieces to the dal and pressure cook both at a time and give the tadka.
Nutrition
Nutrition Facts
Mango Dal Recipe, Mamidikaya Pappu Andhra Style
Amount Per Serving
Calories 210
* Percent Daily Values are based on a 2000 calorie diet.
Did you like this recipe? or have any queries for this recipe? Drop in your comments below and I shall be glad enough to respond to your queries...