Moong Dal Vada Recipe is again a deep-fried vada recipe made with green moong dal and is a great snack recipe that can be made out of green moong dal. Moong dal can be used in various ways and it is one of the healthiest lentils which can be had in various ways.
Other snacks recipes include:
My today's recipe is a vada recipe or pesara garelu which can be eaten during cold winter evenings or during rainy or can be given to kids as an evening snack.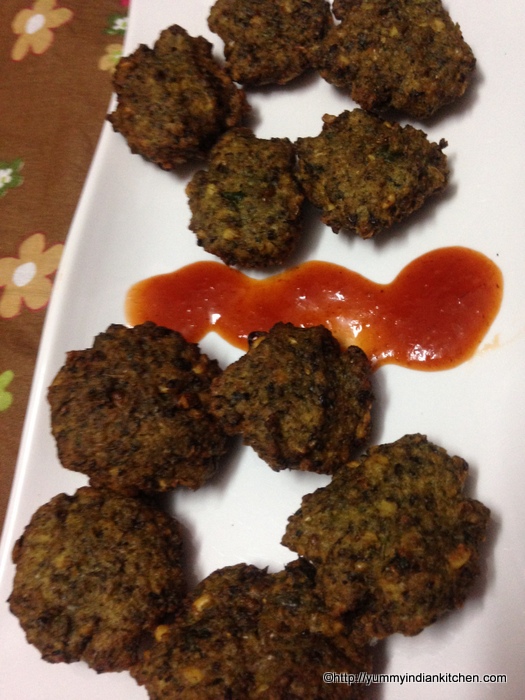 As it is the time of rainy I just love to share snack recipes such as fritters so that my readers can make and have it during any gathering or with your family.
Moong Dal Vada recipe here is made with green moong dal or green gram which is a whole green gram and not the split one. It has been soaked for hours before making the actual vada.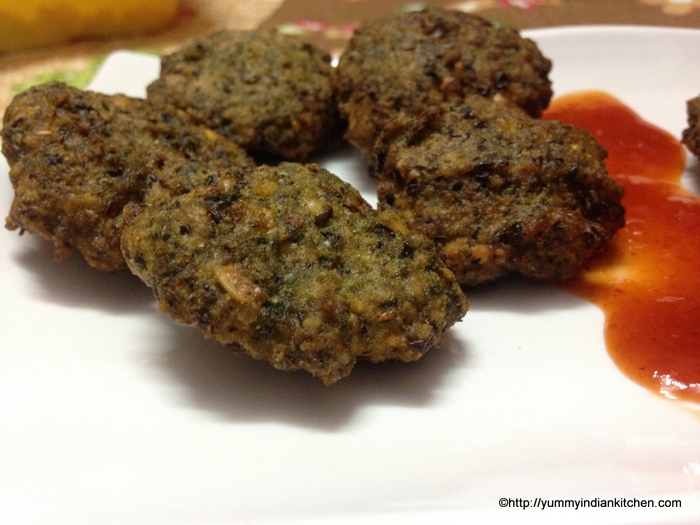 I would love to share various moong dal recipes in the form of snacks or curries etc and update them on my blog as it is a very healthy ingredient. Vada recipes are quite common in South India and slowly are finding their way through out the country.
What can be a better day when we get to have hot snacks with a hot cup of tea. These can also be taken along with any sauce or ketchup.
The crispy texture outside and the wonderful look of the vadas is very appealing along with the good taste. The recipe is very simple with the basic ingredients and the main ingredient would be green moong dal with which we can make these delicious moong dal vada recipes.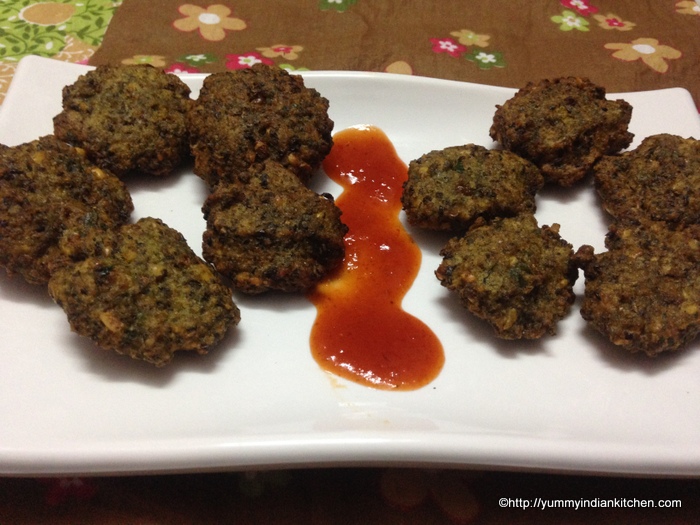 Moong Dal Vada Recipe is something I also make it during iftar time in the month of Ramazan and I usually make different pakodas and vadas during the iftar time of Ramazan month...
Let us learn how to make the green dal vada recipe below which is made with whole green gram...
Moong Dal Vada Recipe Below:
Recipe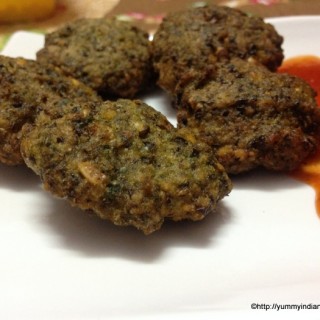 Moong Dal Vada Recipe, How To Make Moong Dal Vada
Easy Deep Fried fritters with Green Moong Dal
Ingredients
1

cup

whole green gram

green moong dal

salt - to taste

1

teaspoon

ginger garlic paste

4 - 5

green chillies chopped

2

tablespoon

finely chopped coriander leaves

4 - 5

finely chopped curry leaves

oil for deep frying
Instructions
Firstly, soak whole green gram overnight in water or for 7 - 8 hours.

Drain the water completely from the moong dal.

Add salt, ginger garlic paste, green chillies and blend the green gram into a coarse paste without adding any water.

The paste should be thick.

Add chopped coriander leaves, chopped curry leaves and mix well.

Heat oil in a wok for deep frying.

Take a portion of the dough and make flat biscuit shaped patties.

Drop them in heated oil and fry on sim to medium flame.

Continue adding patties in batches and fry them.

Fry the vadas until they turn golden on all sides.

Take them out and place them in an absorbent paper.

Serve them with any chutney dip or sauce or ketchup or have it with tea!!!
Notes
1.Always fry fritters or pakodas on sim to medium flame so that the inside batter is cooked well.
2.One can add very finely chopped onions for a better taste.
3.Carom seeds/ajwain too can be added for a better digestion.
4.One can also add coriander leaves and curry leaves into the soaked dal itself and blend all the ingredients...
Nutrition
Nutrition Facts
Moong Dal Vada Recipe, How To Make Moong Dal Vada
Amount Per Serving
Calories 250
* Percent Daily Values are based on a 2000 calorie diet.