Mcdonald's strawberry banana smoothie made with yogurt is a delicious healthy smoothie with healthy fruits going into the making of this drink along with some yogurt and milk which are added to blend the smoothie well.
I am trying to replicate some of the restaurant-style recipes which can be named Copycat recipes such as nando peri peri chicken and many more to come and the recipe ingredients are almost similar which the popular restaurants use.
Jump to:
About the recipe
This Mcdonald's style smoothie can be had any time of the day which can keep us full with a glass of smoothie as it contains healthy banana and vitamin-rich strawberries which are loaded with amazing benefits.
For more healthy drinks such as tea, coffee, fruit juice, desserts or smoothies do check out ice cream with condensed milk, iced vanilla latte, pineapple juice, watermelon juice, lemon cucumber detox water etc...
Having it chilled during summers is even more refreshing. Blending the drink using some ice cubes is more cooling, pleasant and gives a chilling effect to the tummy during scorching heat.
It is hard to buy regularly from the restaurants as the cost can be a lot and sometimes we all feel like making some of them at home.
My aim is to bring a similar taste to the restaurant-style by using similar ingredients and sharing the recipe with my viewers.
It can be tried at home when there is a crisis and outlets are closed or whenever one wants to try them out at home when all the ingredients are handy and the process is easy and simple.
I am using yogurt in the drink smoothie to blend it well as well as some milk to make it fine and easy to drink with a straw but the only yogurt too can be used.
Milk and yogurt too have their own benefits if added to the smoothie and combined makes a healthy smoothie to enjoy.
This Mcdonald's Strawberry Banana Smoothie is suitable for kids and young one's as well as any age as it contains some of the good fruits to enjoy often and reap their benefits.
Ingredients
Strawberries: I am using strawberries that are freshly bought from the stores. Make sure to remove the green steam and leafy part of the fruit before adding it to the blender.
Wash them well before use.
Bananas: I am using fresh organic ripe bananas to add to the smoothie. Peeling them and adding the bananas directly without chopping is fine as the smoothie blends everything smoothly.
Ice cubes: If making smoothies during summers using some ice is a good option for a chilled flavour but if making during cold weather, it can be skipped.
Yogurt: I am using low-fat yogurt but any kind of yogurt can be used such as low fat vanilla yogurt. Using yogurt combined with these fruits gives a good taste as well as benefits the health as well.
Milk: This is an entirely optional ingredient as smoothies are usually made using plain yogurt and without milk but if offering to kids or trying to add more ingredients to blend well adding milk is also a good choice.
If milk is not preferred then doubling the quantity of yogurt used can be a great option.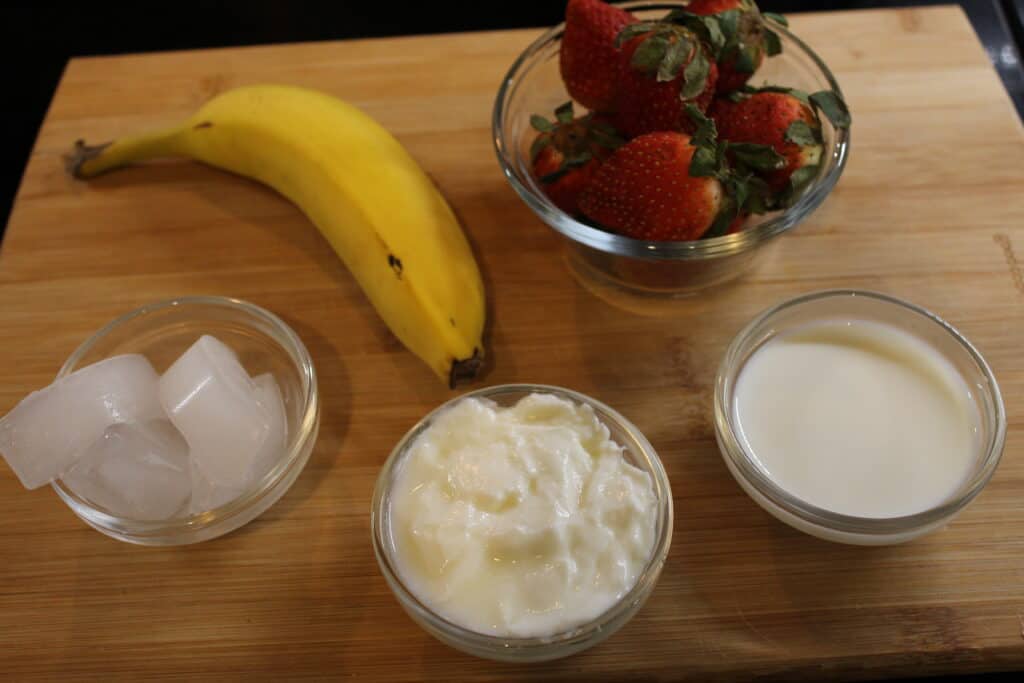 Strawberry benefits
This is a red ripe heart-shaped fruit that looks quite appealing and tastes slightly sweet and sour and is loaded with many health advantages.
It is high in magnesium, potassium, Vitamin C as well as contains folate too.
It is a great source of Vitamin K and C and C rich fruits that are always healthy and beneficial for the skin. They make the skin glow, keep fresh and glowing with regular usage.
It also lowers the risk of heart problems and is a low-calorie fruit that can be effortlessly eaten anytime without worrying about calories. It is also rich in fibre.
Banana Benefits
Bananas re rich in potassium and contain high fibre and fibrous fruits that help in free bowel movement and can help in good digestion.
This fruit can make a person feel full without the need to crave other food substances that are unhealthy or eat more. It is a feeling full of fruit and can help to avoid gaining excess weight.
Banana and yogurt combined can make a great meal and makes a good meal option that can be filling as well as a healthy diet meal.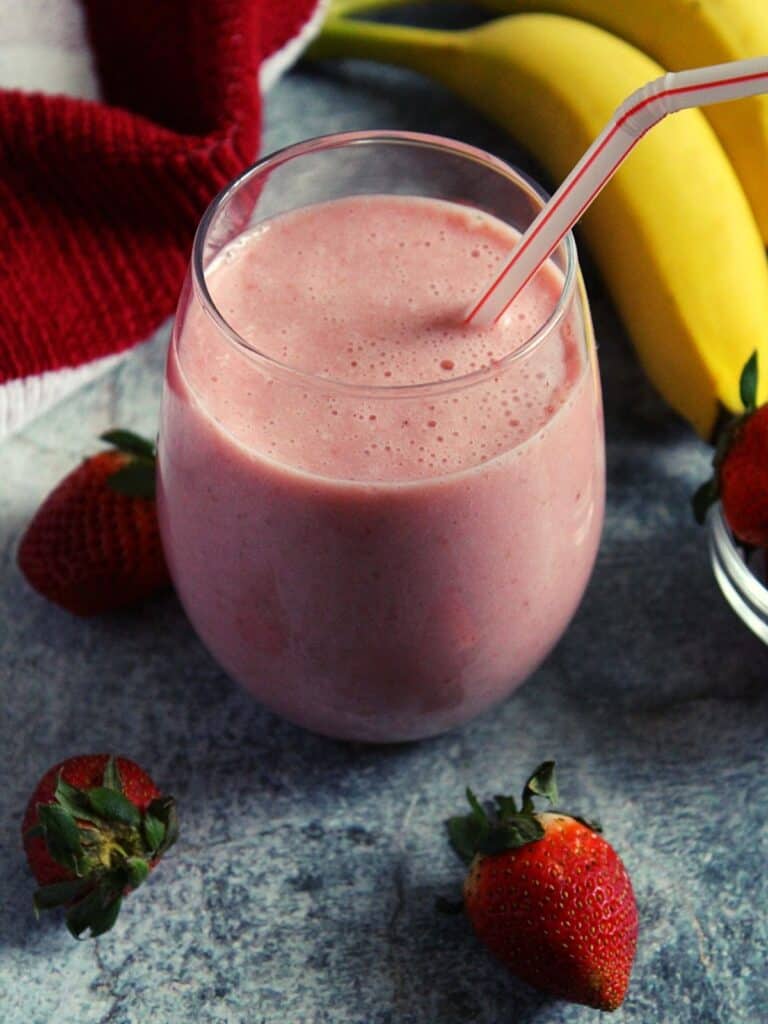 Yogurt benefits
Yogurt as we all know is made from milk by fermenting the milk and then adding live cultures and producing yogurt.
Since it comes from milk, it is high in calcium as milk as well as pasteurized yogurt has immense protein content and having protein-rich foods is a healthy option for bodybuilding and managing weight.
Yogurt helps in proper digestion and helps clean the gut and helps in fighting infection.
Since it is rich in calcium, it makes bones strong and healthy. Consuming yogurt in any form is the best diet option rather than consuming high-calorie unhealthy food substances.
There are many kinds of yogurt available in different flavours. Consuming a bowl of greek yogurt which is plain or with a flavour is a good diet for better health. Trying to give an International touch to the recipe with all the details mentioned below.
There are also milkshake recipes to check out other than smoothie recipes such as chocolate milkshake, oreo milkshake, cold coffee milkshake, strawberry milkshake, mango milkshake, starbucks iced caramel macchiato etc...
Step by step procedure
Take a blending jar or juice smoothie blender. Add some strawberries to the blender.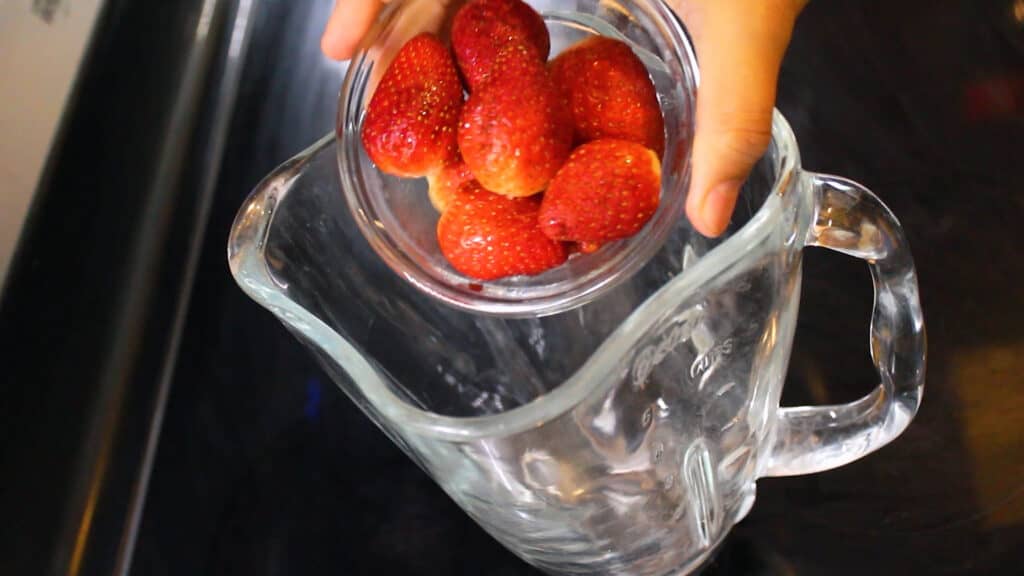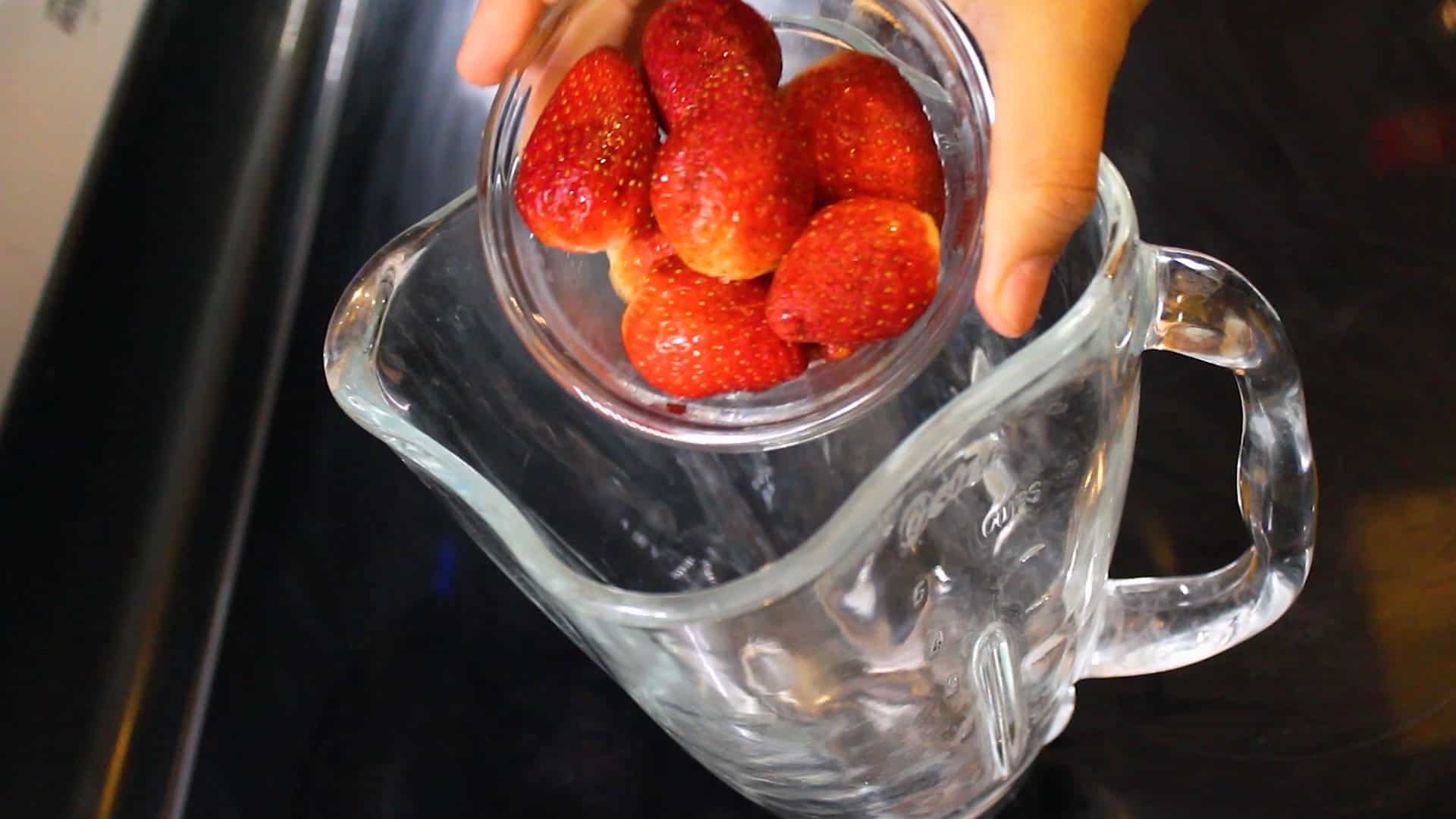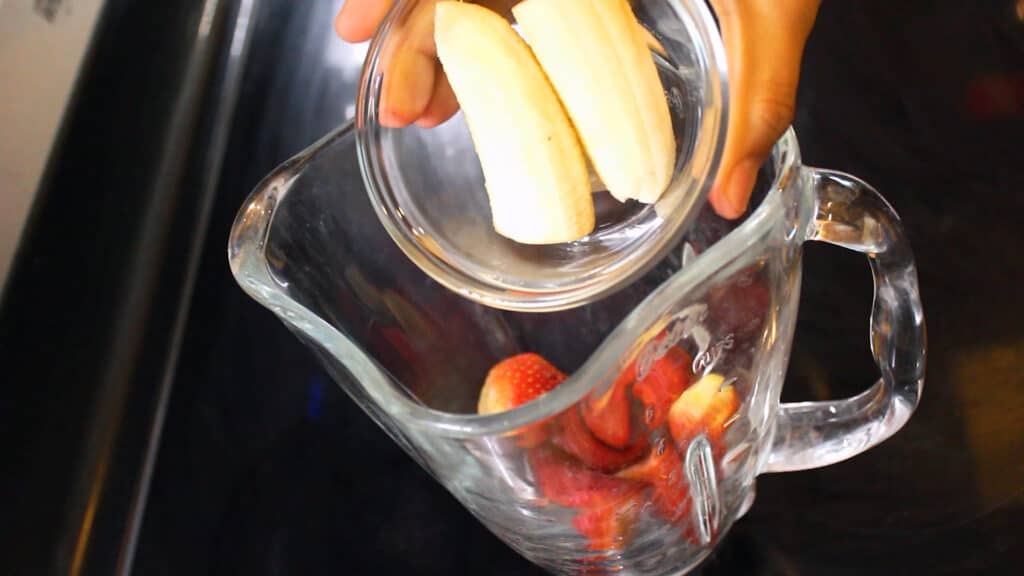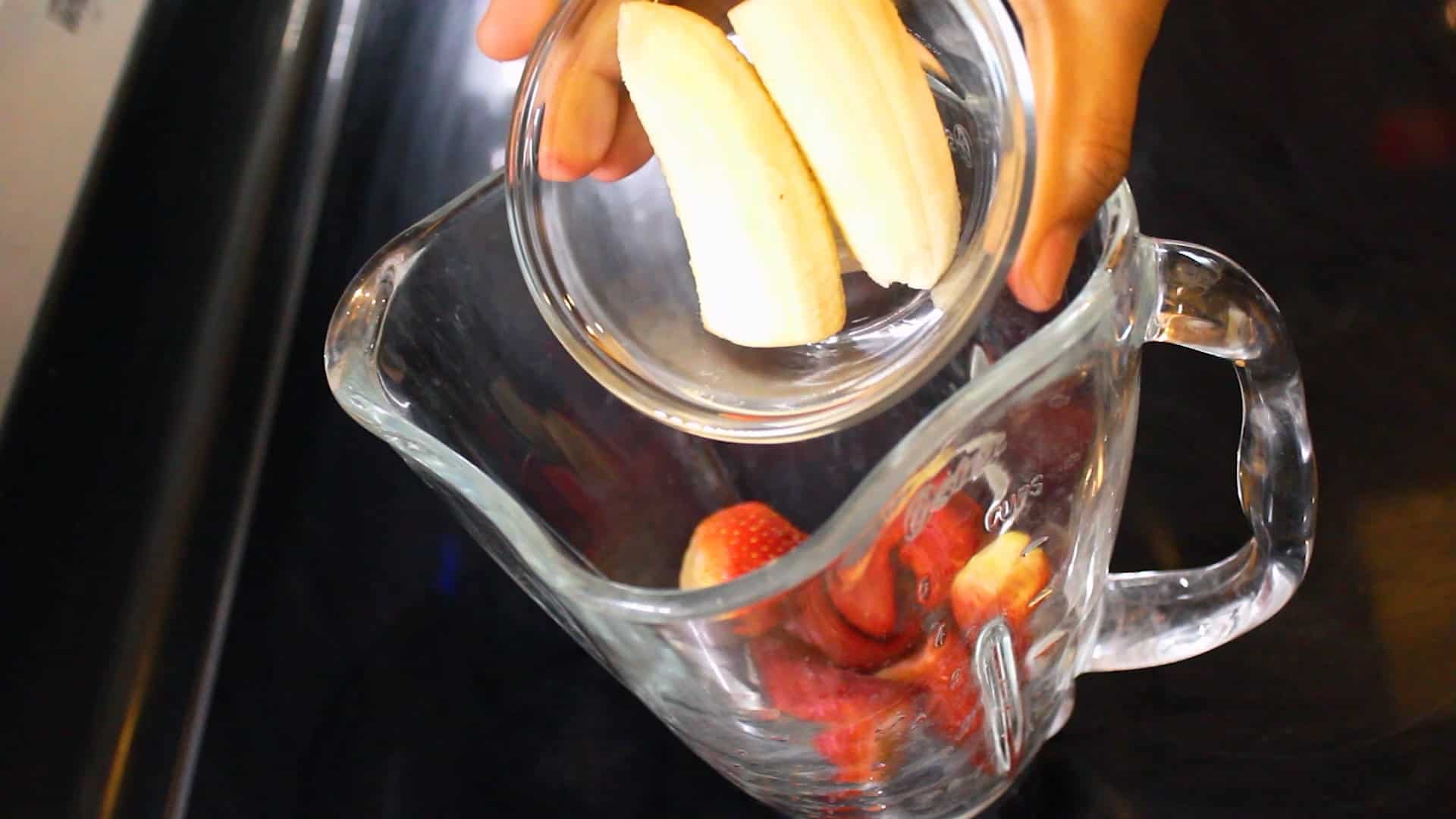 Add yogurt to the fruits.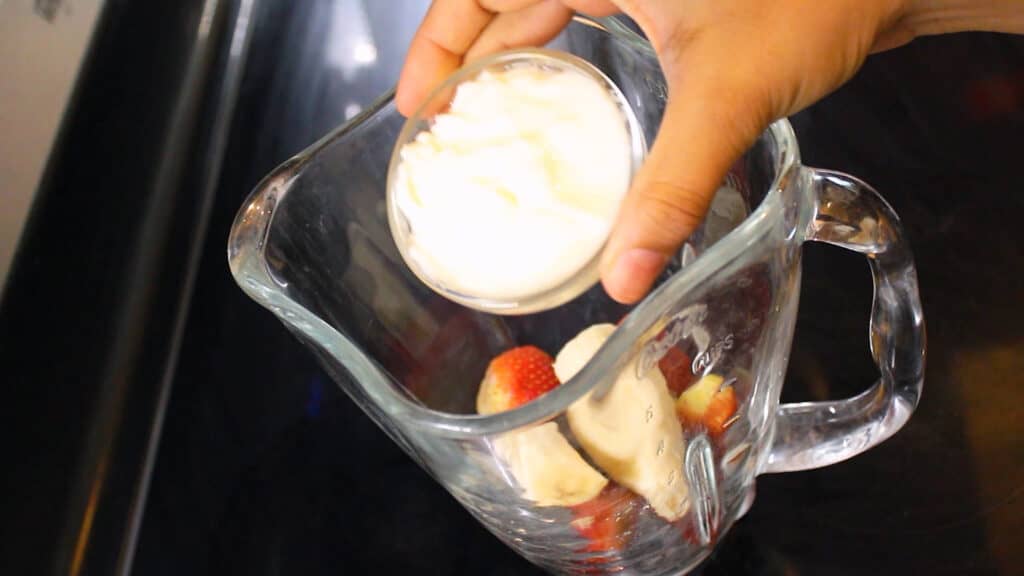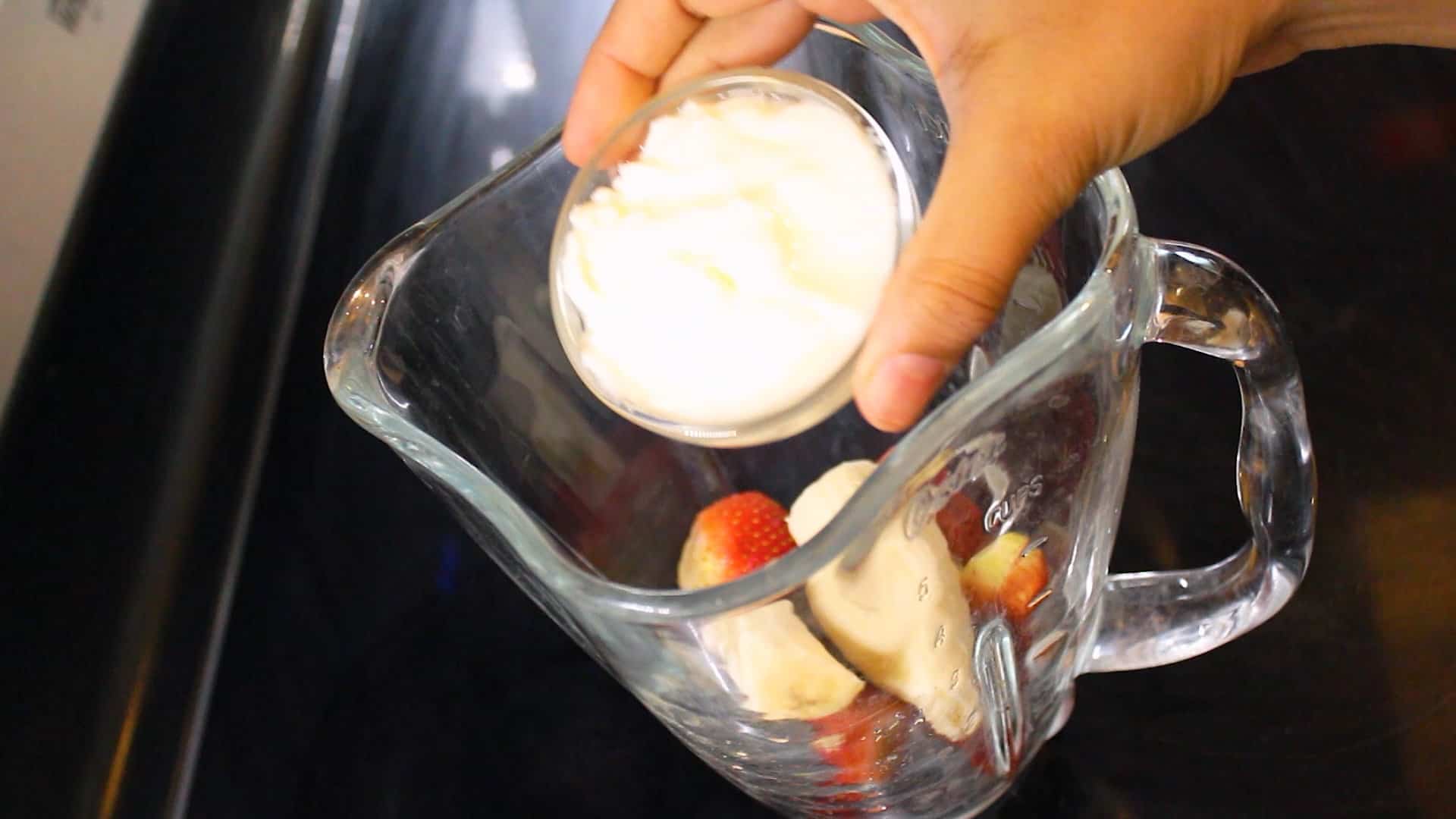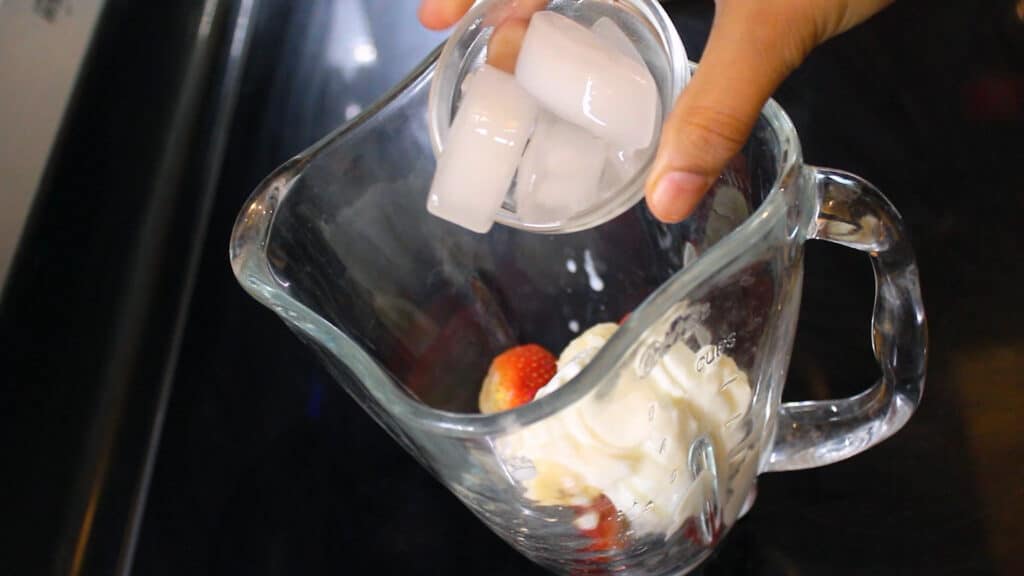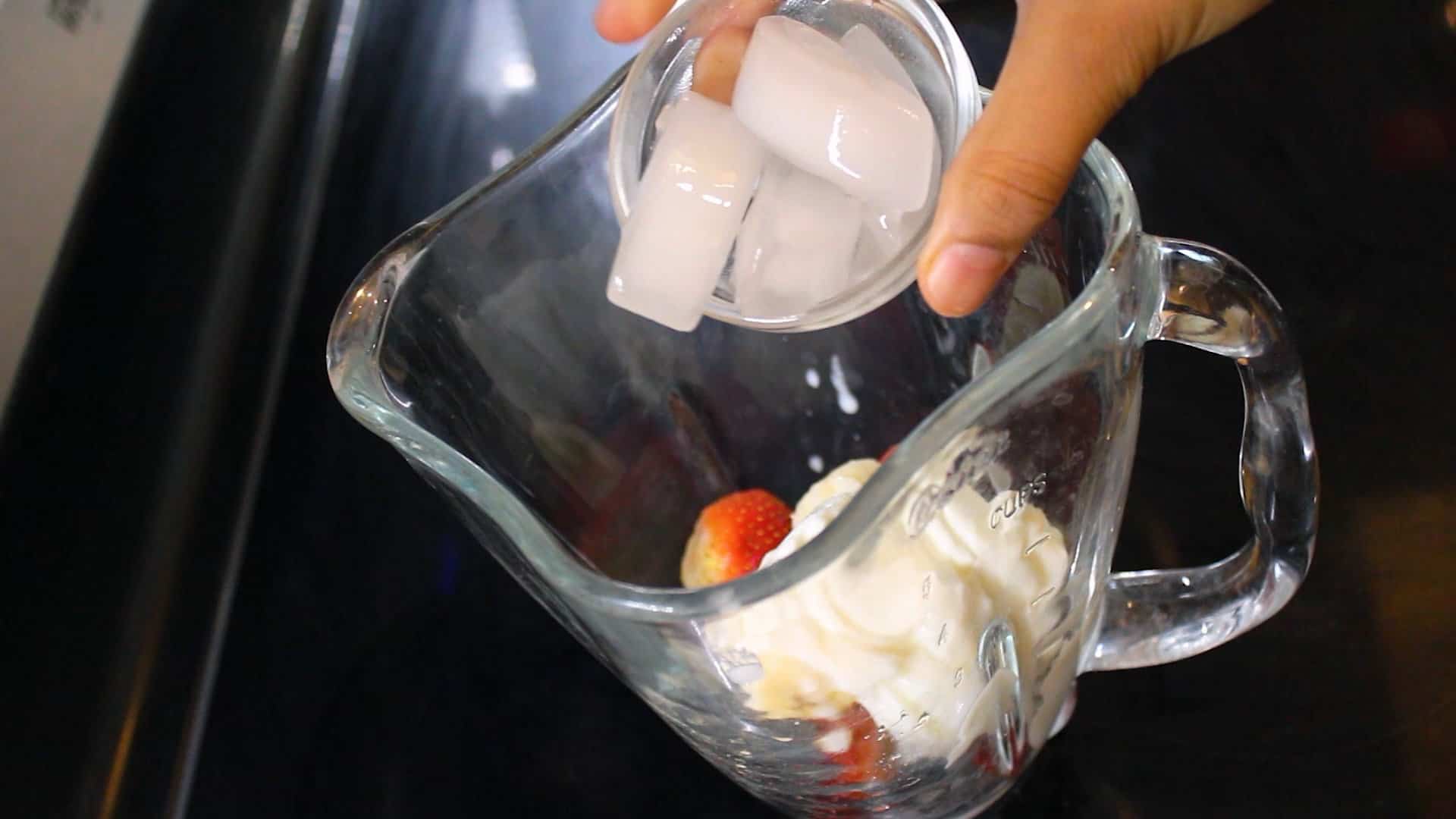 Add milk to the ingredients.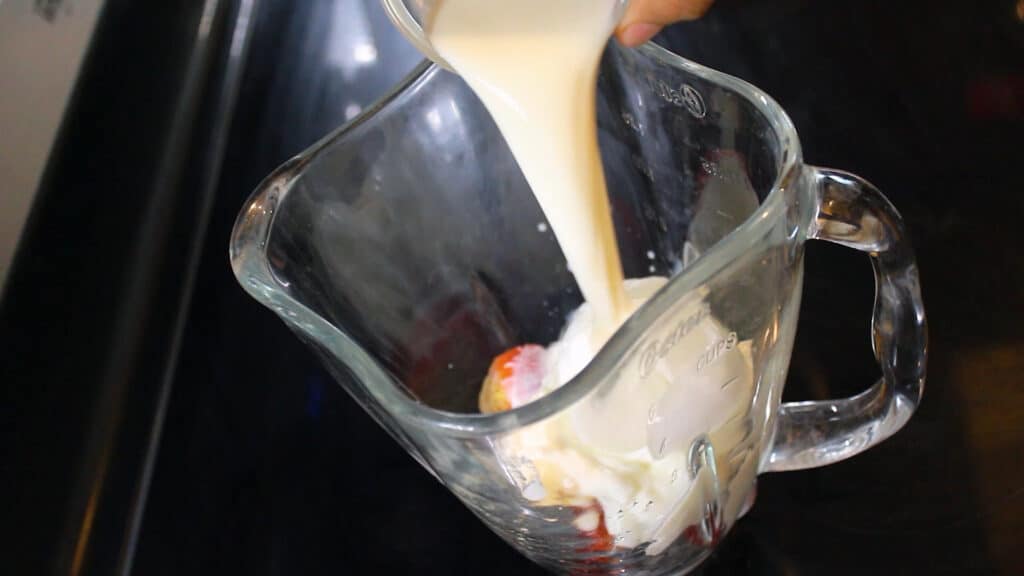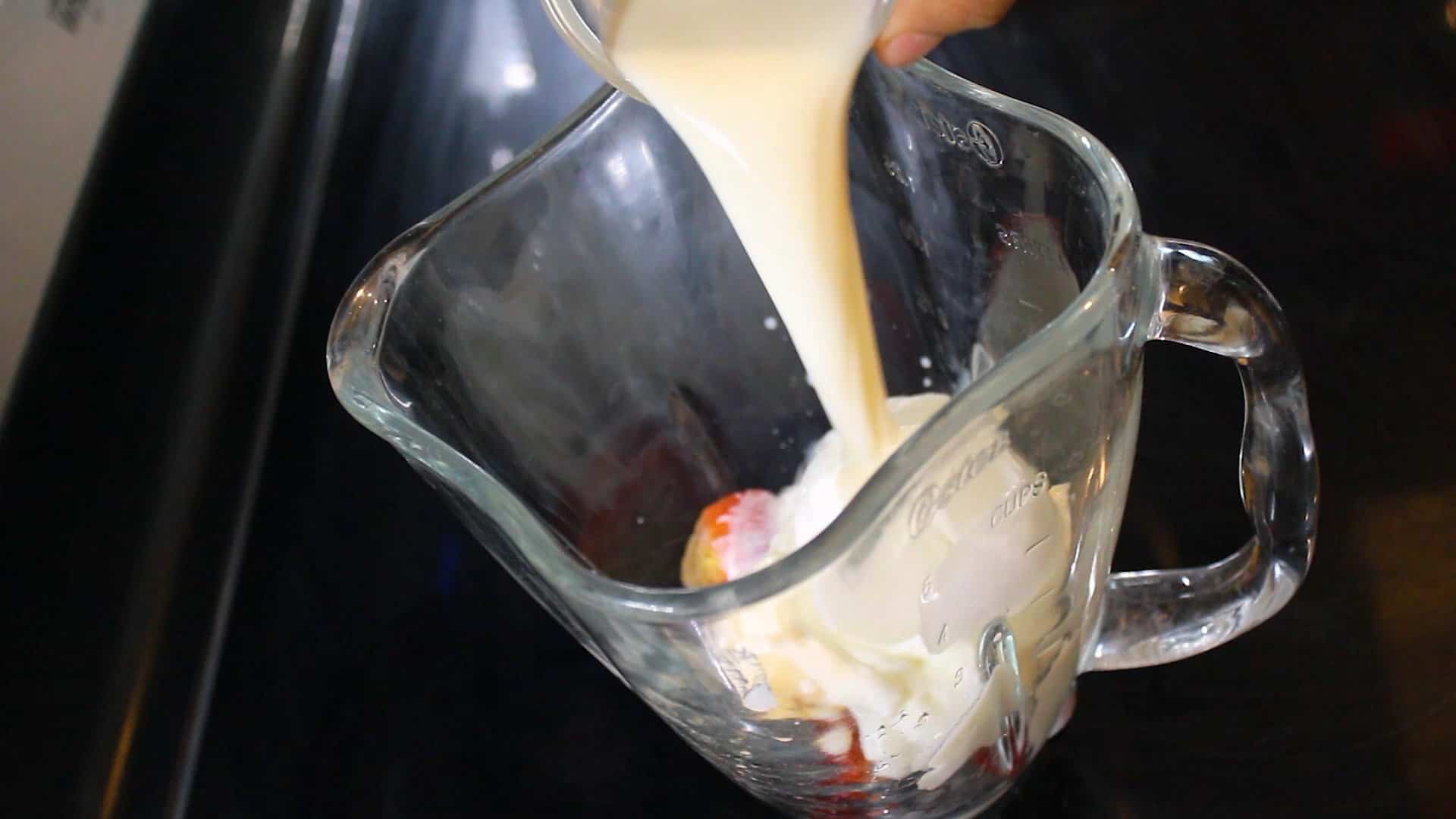 Blend well until fine smoothie consistency is reached.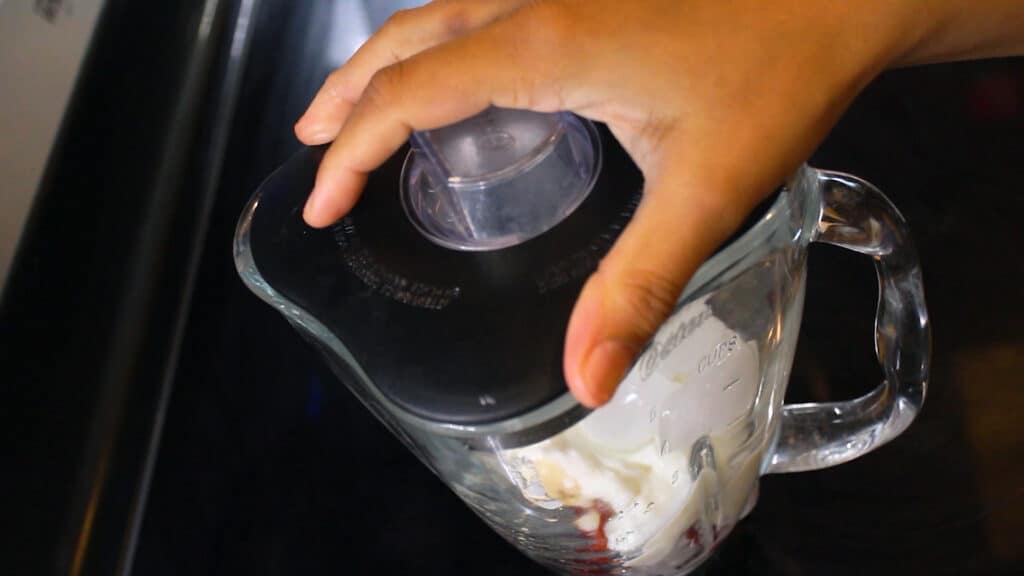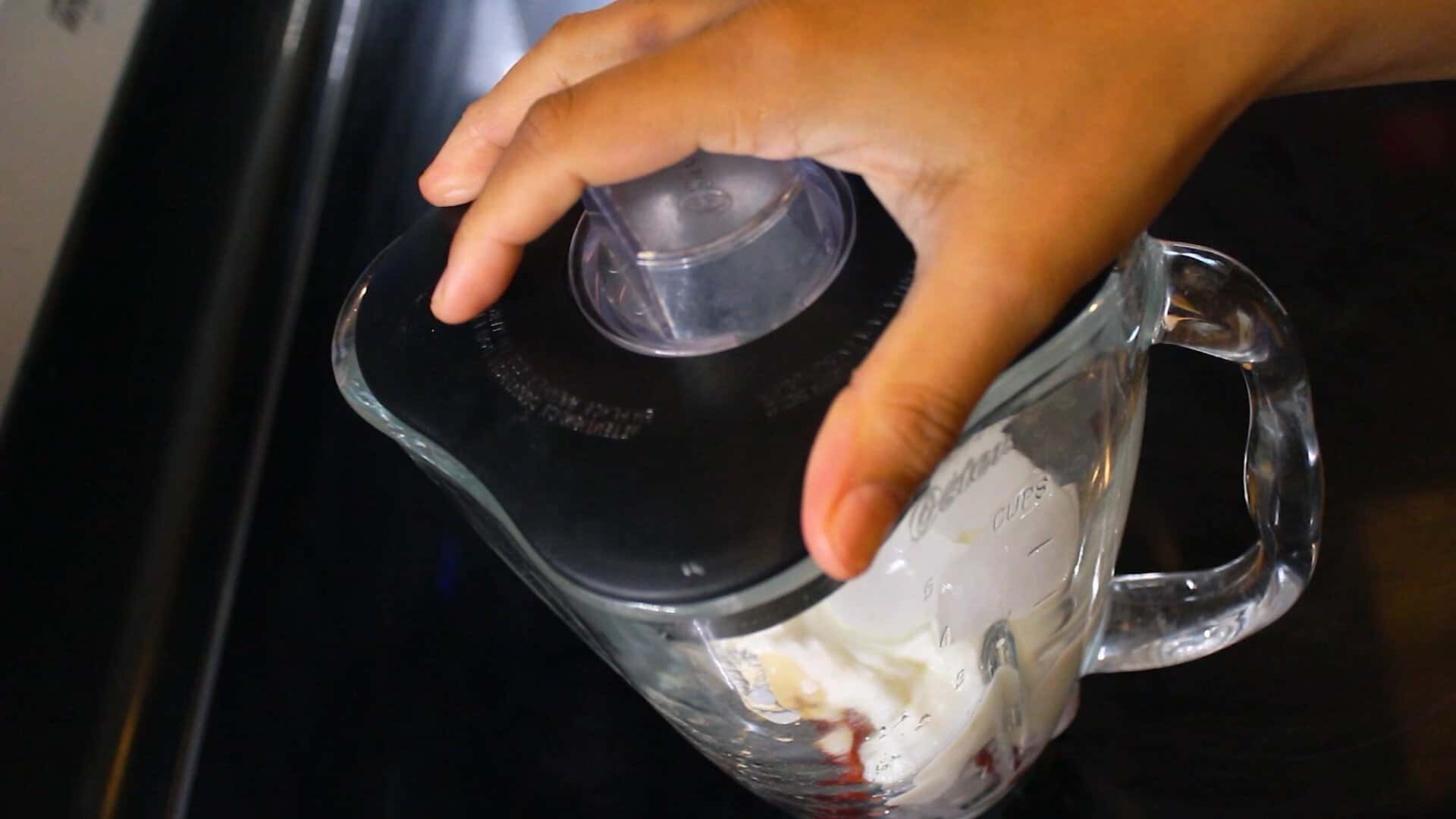 Pour the smoothie into a glass.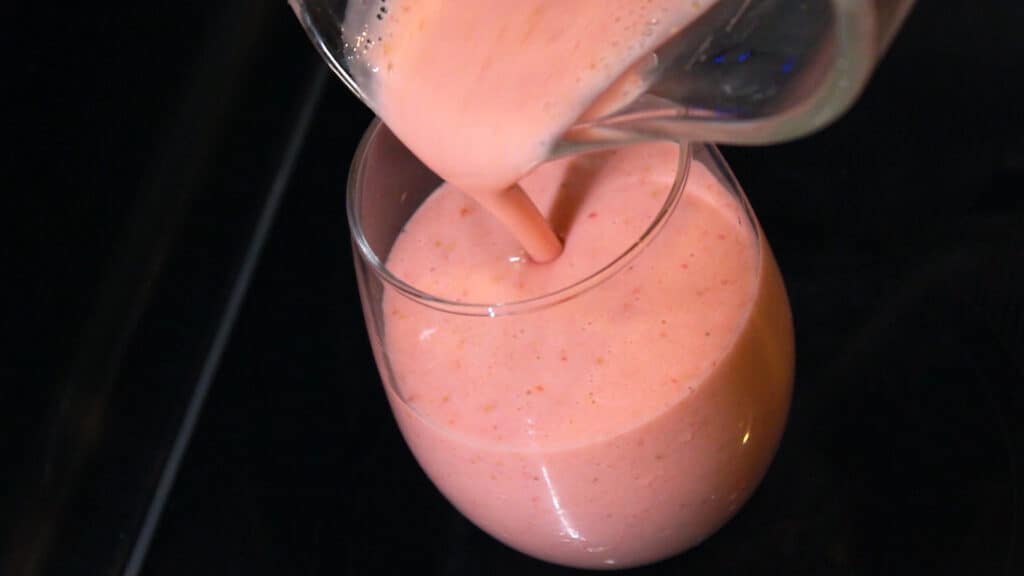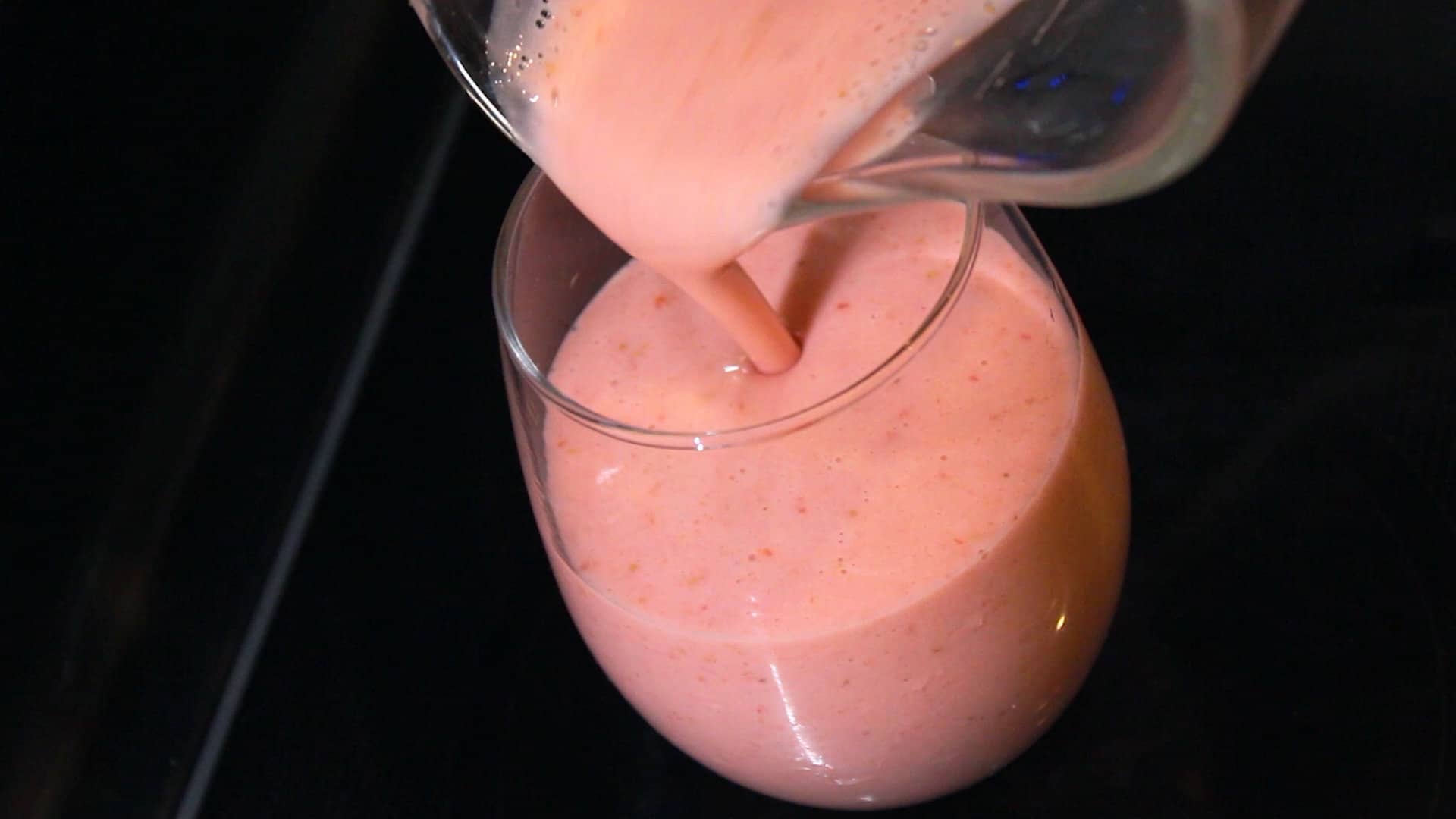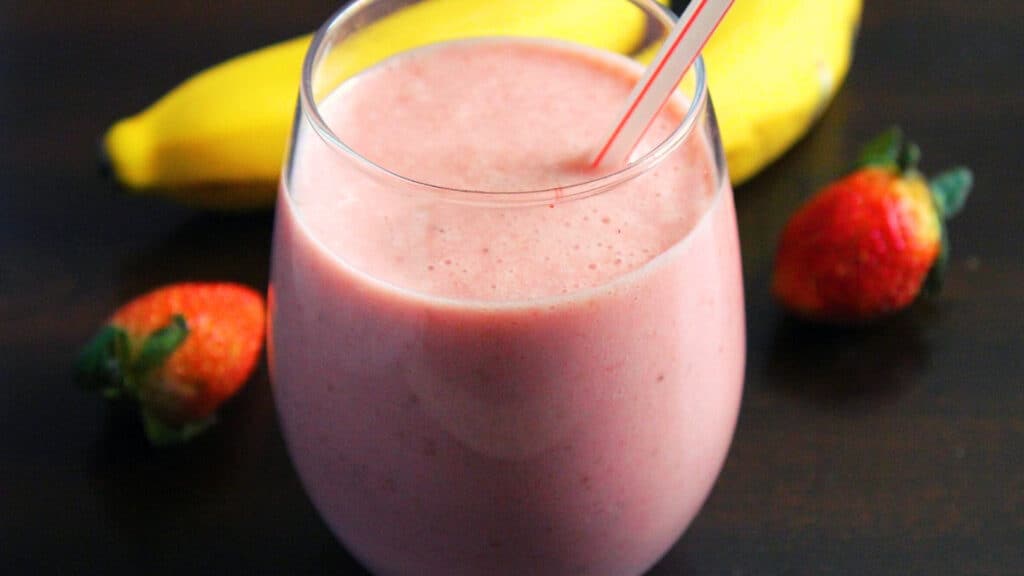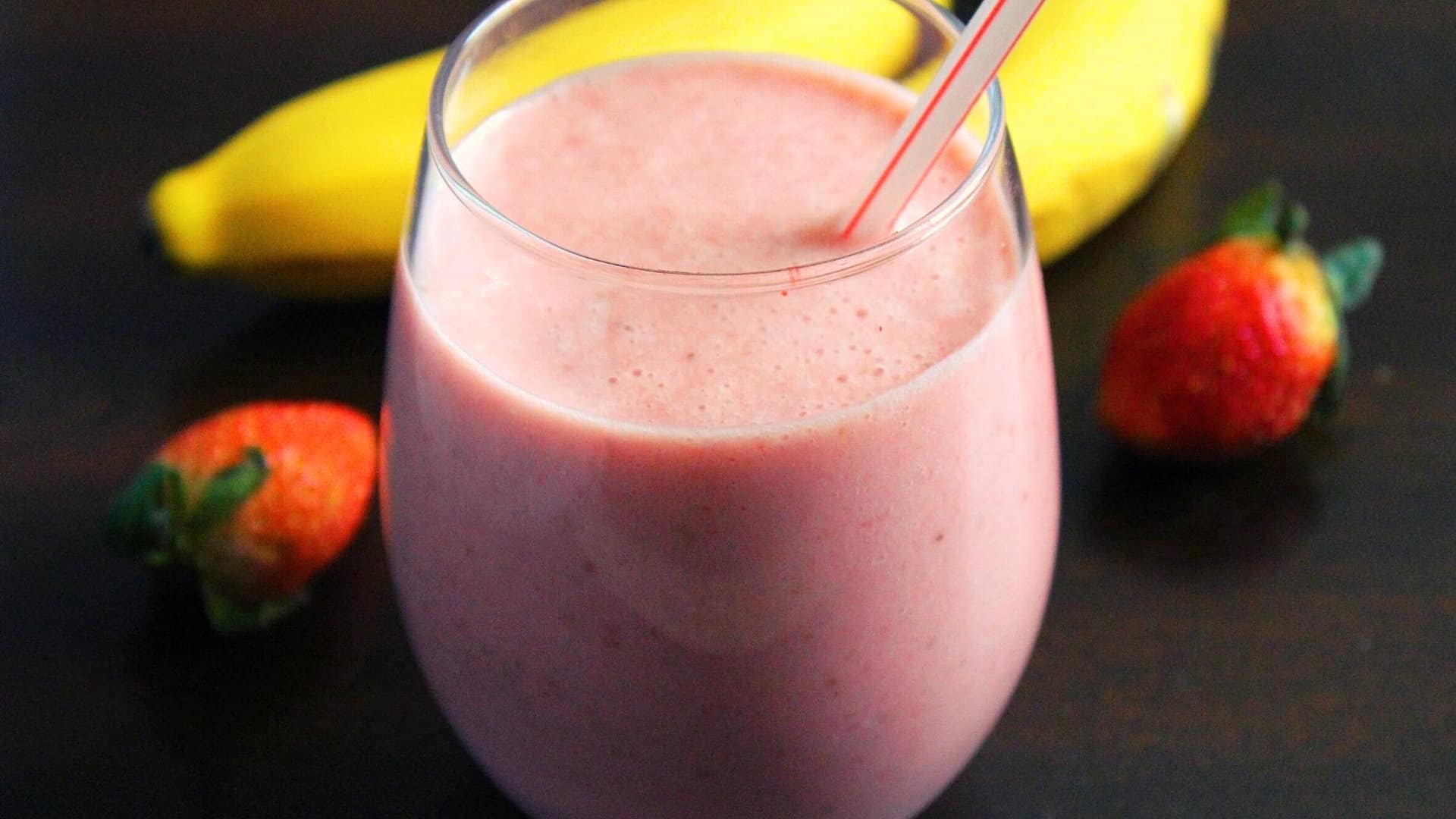 Recipe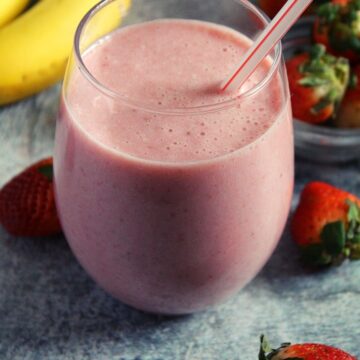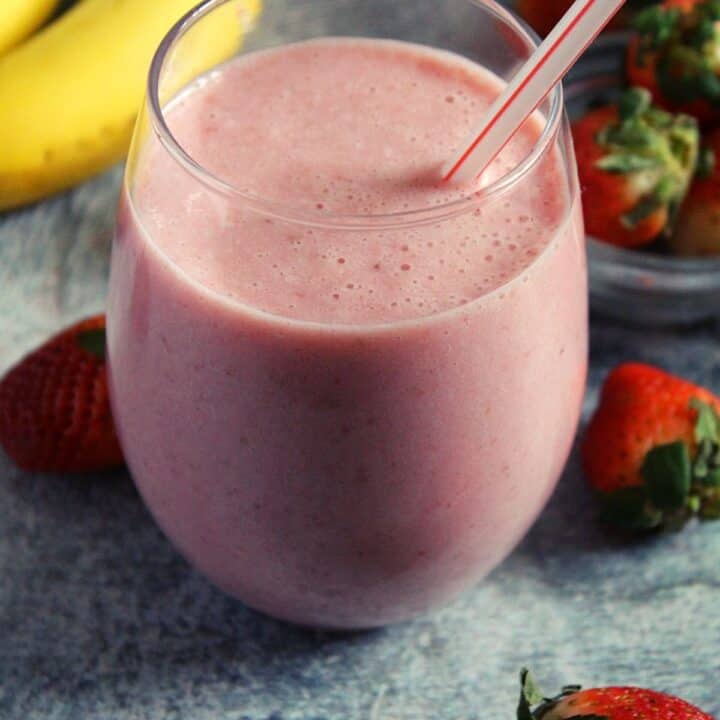 Mcdonald's strawberry banana smoothie with yogurt
A quick strawberry banana smoothie blended using yogurt and milk.
Ingredients  
5-6

strawberries

(remove the green leaf or stem from top)

1

banana

(peeled and make 2 halves)

¼

cup

yogurt

(low-fat plain or vanilla yogurt)

ice cubes

¼

cup

milk

(any milk such as almond or low-fat milk)
Instructions 
Take a blending jar or juice smoothie blender.

Add some strawberries to the blender.

Add yogurt to the fruits.

Add milk to the ingredients.

Blend well until a fine smoothie consistency is reached.

Pour the smoothie into a glass.
Nutrition
Nutrition Facts
Mcdonald's strawberry banana smoothie with yogurt
Amount Per Serving
Calories 199
Calories from Fat 45
% Daily Value*
Fat 5g8%
Cholesterol 14mg5%
Sodium 56mg2%
Potassium 690mg20%
Carbohydrates 37g12%
Protein 6g12%
Calcium 159mg16%
Vitamin C 46mg56%
Vitamin A 242IU5%
Iron 1mg6%
* Percent Daily Values are based on a 2000 calorie diet.
WANT TO WATCH VIDEO RECIPES?
SUBSCRIBE US ON YOUTUBE
Variations
The restaurant-style version of Mcdonald's Strawberry Banana Smoothie uses some more fruit concentrates such as grape juice concentrate etc.. but if those ingredients are not handy, they can be skipped.
This is a simple form of making smoothies and different fruits too can be used such as blueberries or any other fruit of one's choice.
Here, milk is totally optional and if willing to use milk, then almond milk, low-fat milk or any milk can be added.
I did not add any sweetener but adding honey as a natural sweetener is a healthy option. Replacing yogurt with different flavorful yogurt is also fine for this recipe.
Topping of chia seeds is more healthy and doing so can work for weight loss as well.
Faq's
Can we use frozen strawberries to make the smoothie?
Yes, normally strawberries tend to rot very quickly and to have them all season, using frozen strawberries to make any smoothie during any season is a perfect choice.
Can we lose weight with a strawberry banana smoothie?
Yes, one can add it to a weight loss diet plan as these fruits used are low in calories and using low-fat yogurt and almond milk is preferable to blend the fruits for a fat burning diet plan.
Is ice mandatory in smoothies?
No, one can skip it but for a cooling effect, it can be blended with the fruits.