Shami kabab recipe Hyderabadi or mutton Shami kabab recipe is a famous Hyderabadi kabab dish which is made with mutton. The shami is an authentic Hyderabadi cuisine that is made by a paste of meat and chana dal(chickpea lentils). Also, check a meat kofta recipe which is nargisi kofta and it is too a Hyderabadi delicacy...
There are many Hyderabadi related recipes on the blog to check out such as Hyderabadi haleem, mutton pickle, mutton korma, mutton chops, hyderabadi biryani , chicken shahi korma etc...
Jump to:
About the recipe
The Shami kabab is in the form of mutton patties or mutton kabab which are shallow fried in oil and are usually eaten with rice or can be eaten as a side dish along with dal recipes such as khatti dal .
The texture is very smooth and they can be made into any shape be it round or oval or the shape you prefer. They are a widely popular snack item in Muslim households. It also is a Ramazan special starter or snack recipe.
Shami kabab recipe is one of the best recipes that can be picked up from Hyderabadi cuisine. The procedure requires very few ingredients and can be made very easily.
This is a non-veg snack item but can also be made with vegetables. The mutton combination along with chana dal or chickpea lentils give the mutton kababs or mutton patties an extraordinary flavour.
Basically, chana dal is added to give a perfect binding for the Shami kabab recipe. The kababs may not turn out perfectly if the binding is not right. The recipe also requires spices to give a wonderful aroma.
Kababs or kebabs are of different kinds and can be made into various varieties such as galouti kabab, chapli kebab, chicken kabab, veg kabab, burrah kabab, kakori kabab, seekh kebabs etc...In veg kababs, Hara bhara kababs are very popular.
Kababs
Many more kababs are popular not only in India but also kababs are very common throughout the world. The basic ingredient for kebabs is usually meat but meat can be substituted by chicken, fish etc...
Kebabs can be grilled or fried but this shami kebab recipe is slightly shallow fried in oil and not deep-fried or grilled.
Some simple kababs on the blog are chicken shami kabab, chicken seekh kabab, chicken malai tikka, chicken tikka , chicken tandoori in oven etc...
Let us take a detailed look into the making process of the kababs below...
If looking for normal lamb recipes then do check out lamb vindaloo, lamb shanks in instant pot, lamb karahi etc...
How to thicken shami kabab mixture?
This is a common question asked most of the time. As soon as the mixture is cooked and made a paste, it can get difficult to bind. A simple trick is to place the mixture in a bowl in the refrigerator for few hours.
Placing the mutton paste for a long time in the fridge hardens the paste a bit and gives firm tikkis that do not break and can easily be shallow fried.
If no time to place it in the fridge, add egg mixture and mix the mutton paste. This is a good tip to bind the kabab well.
Another simple technique is to add bread crumbs and mix the paste. This too works well for binding the mutton mix without breaking it into pieces.
Step by step procedure
Add boneless mutton pieces that are cleaned and washed well, add small cinnamon sticks, cloves or loung, shahi jeera, edible oil, ginger garlic paste, salt to taste, red chilli powder.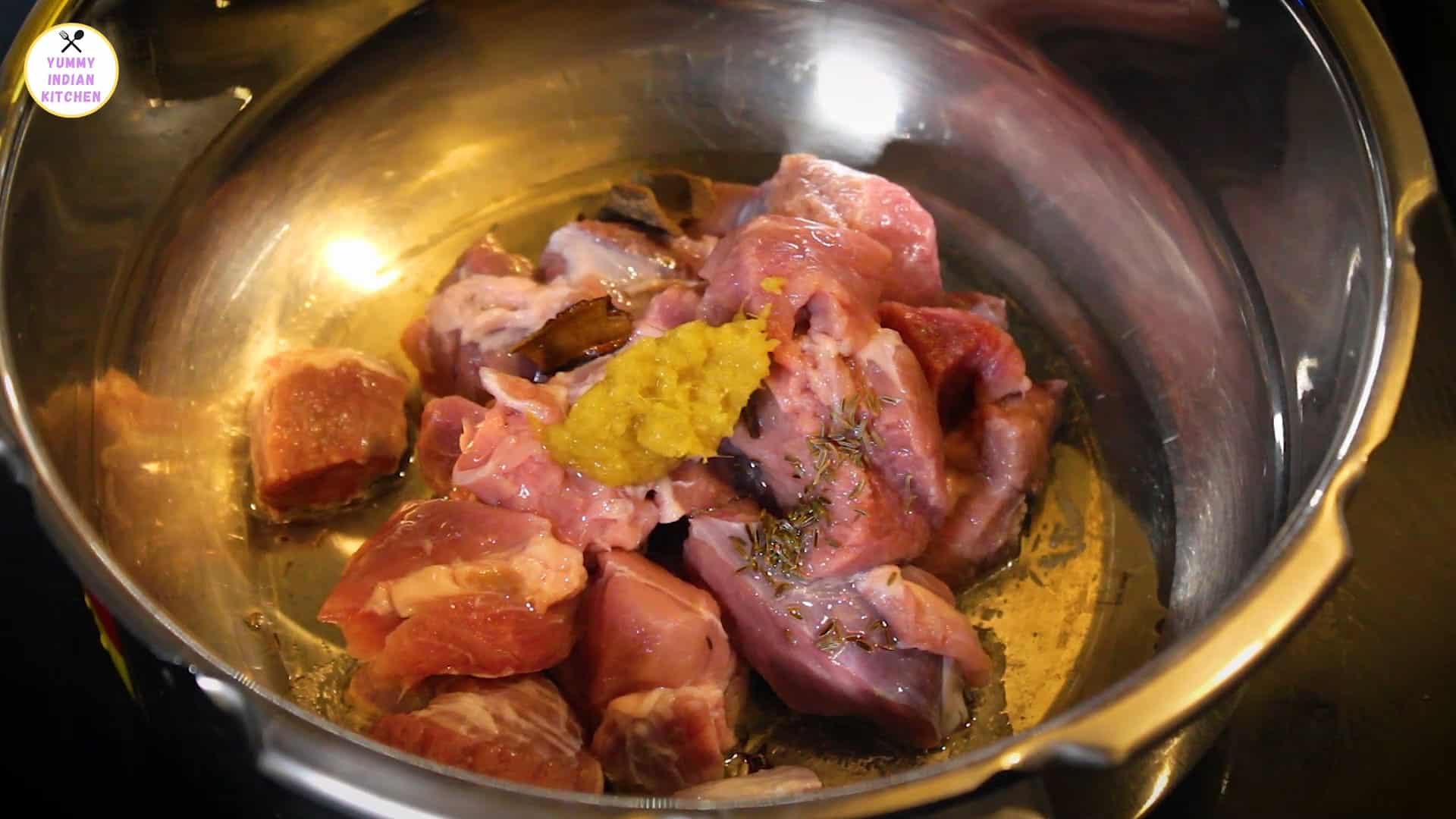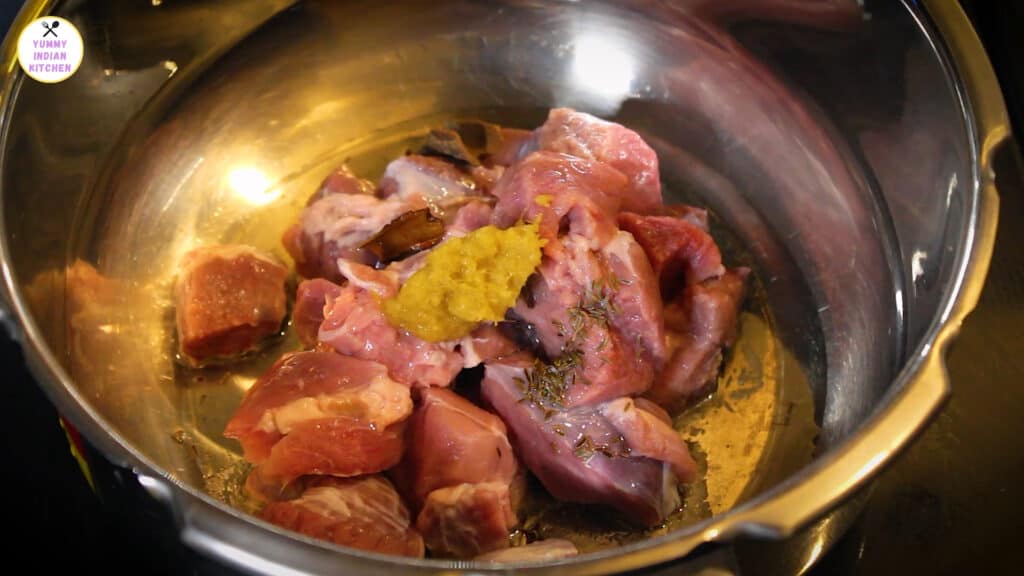 Also, add turmeric powder, cardamom powder, black peppercorn powder, green chillies, mint leaves, chopped coriander leaves.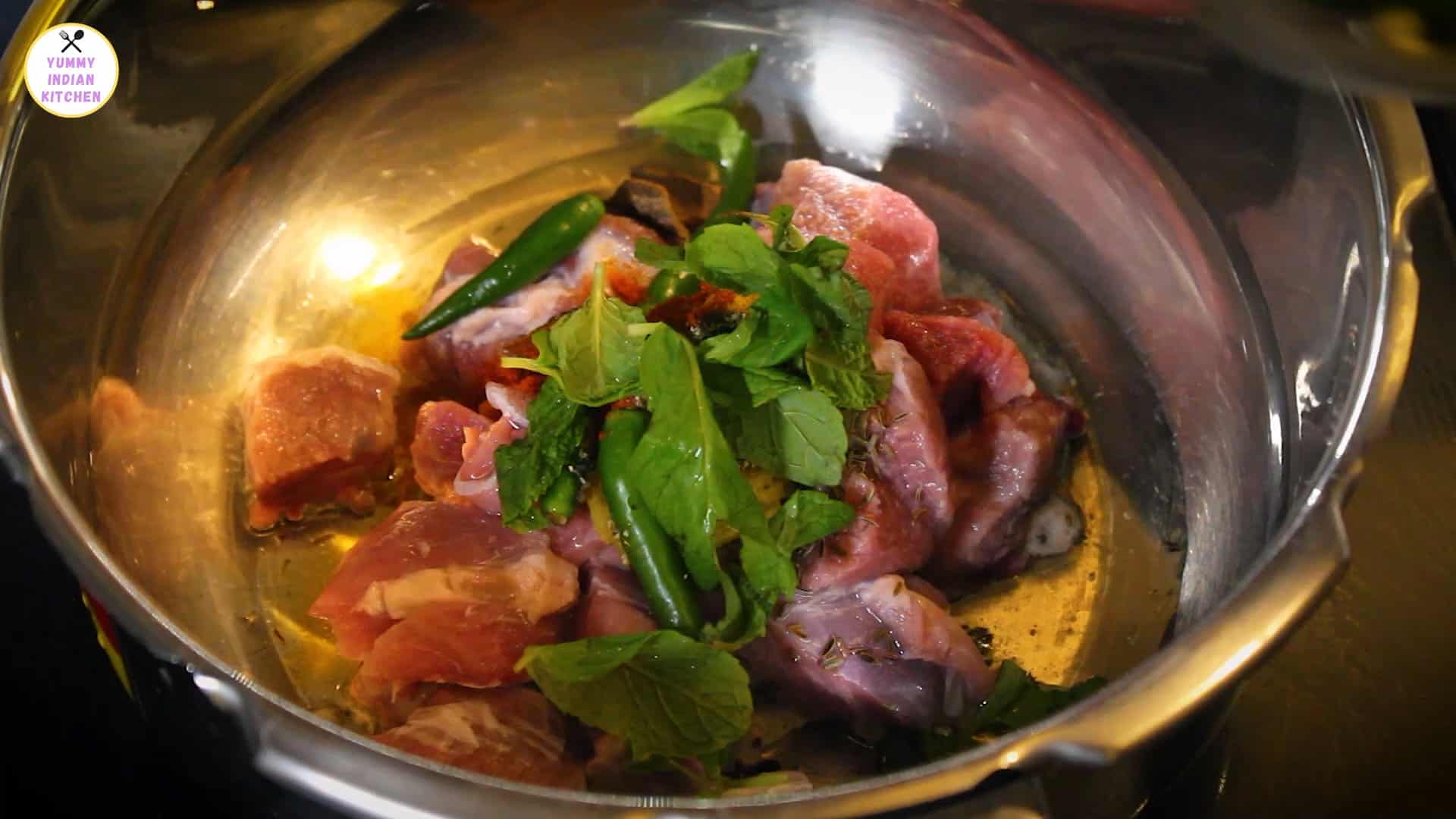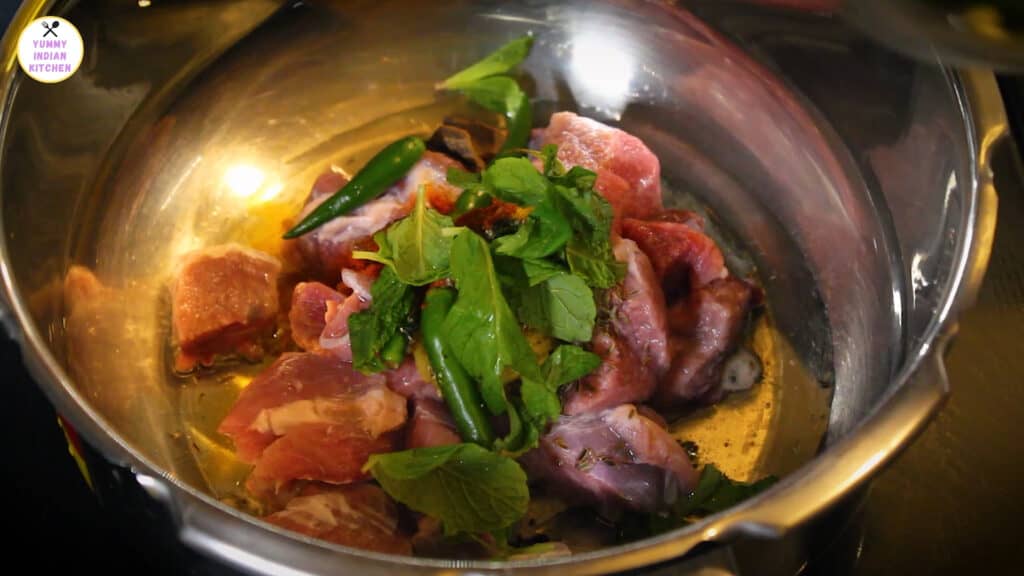 add split chickpeas or commlonly called as chana dal and mix well. Wash the chana dal well and soak for at least 10-15 minutes before adding.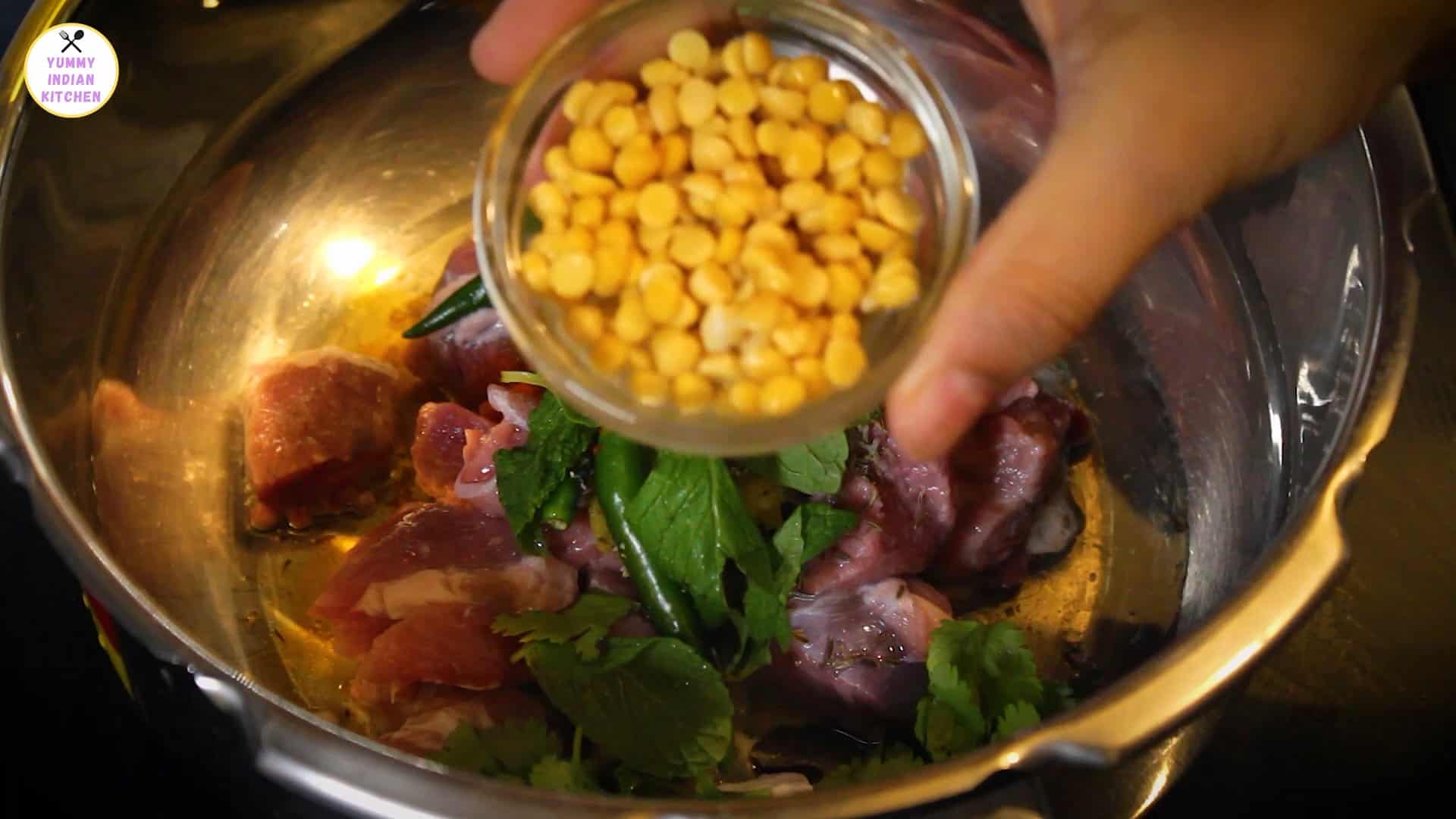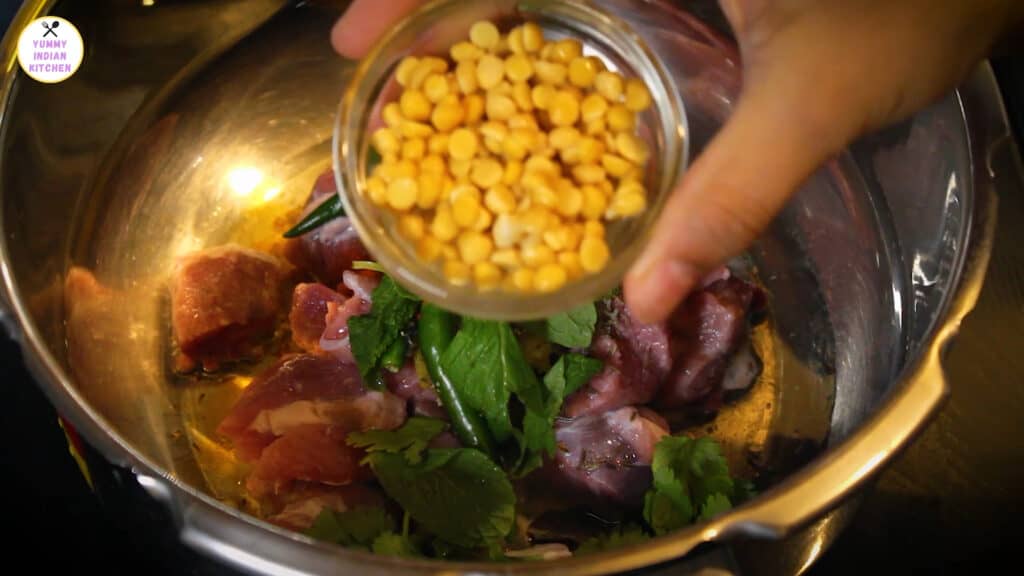 Add 1 cup water, give a mix.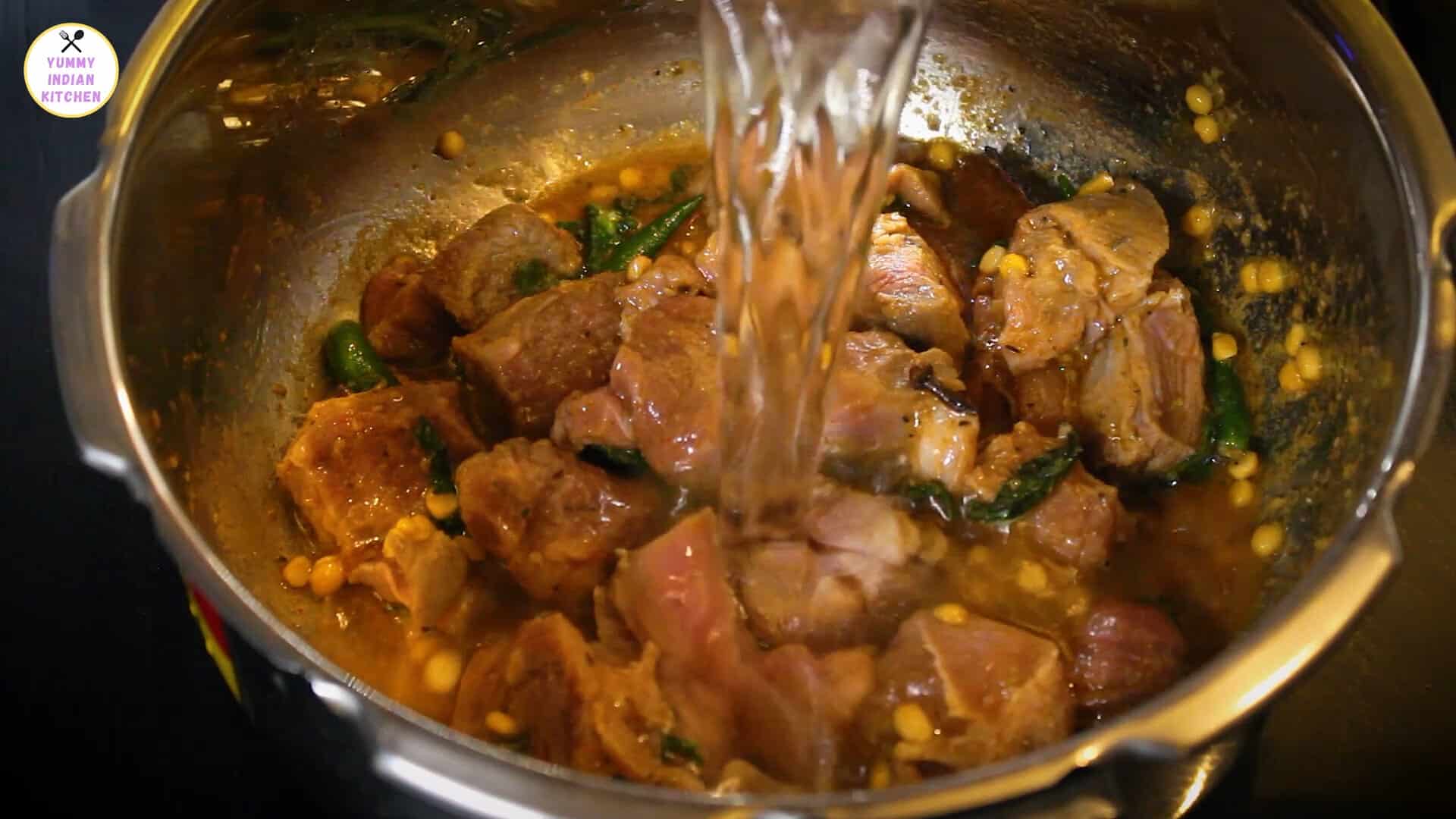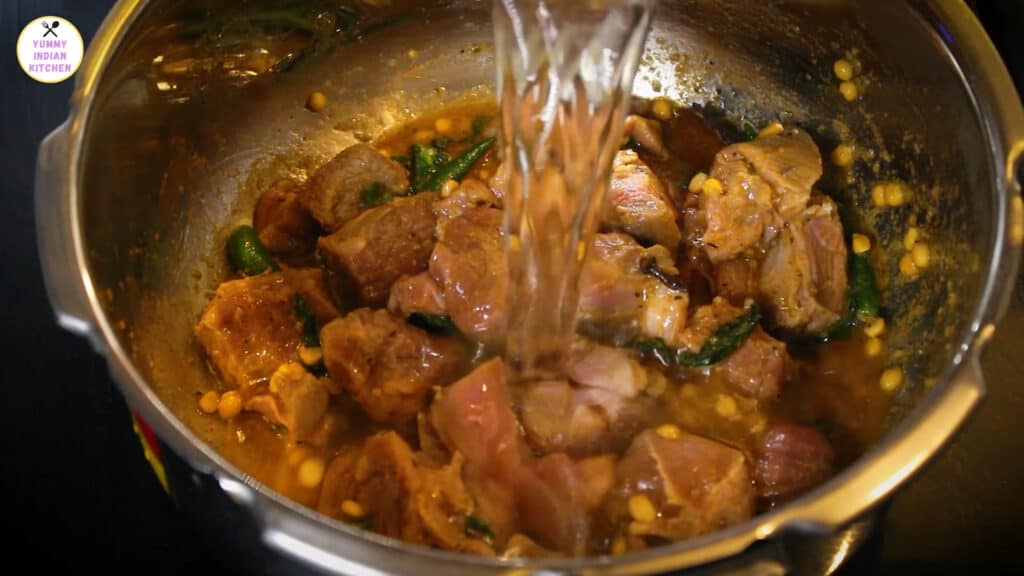 Pressure cook well until the mutton turns completely soft.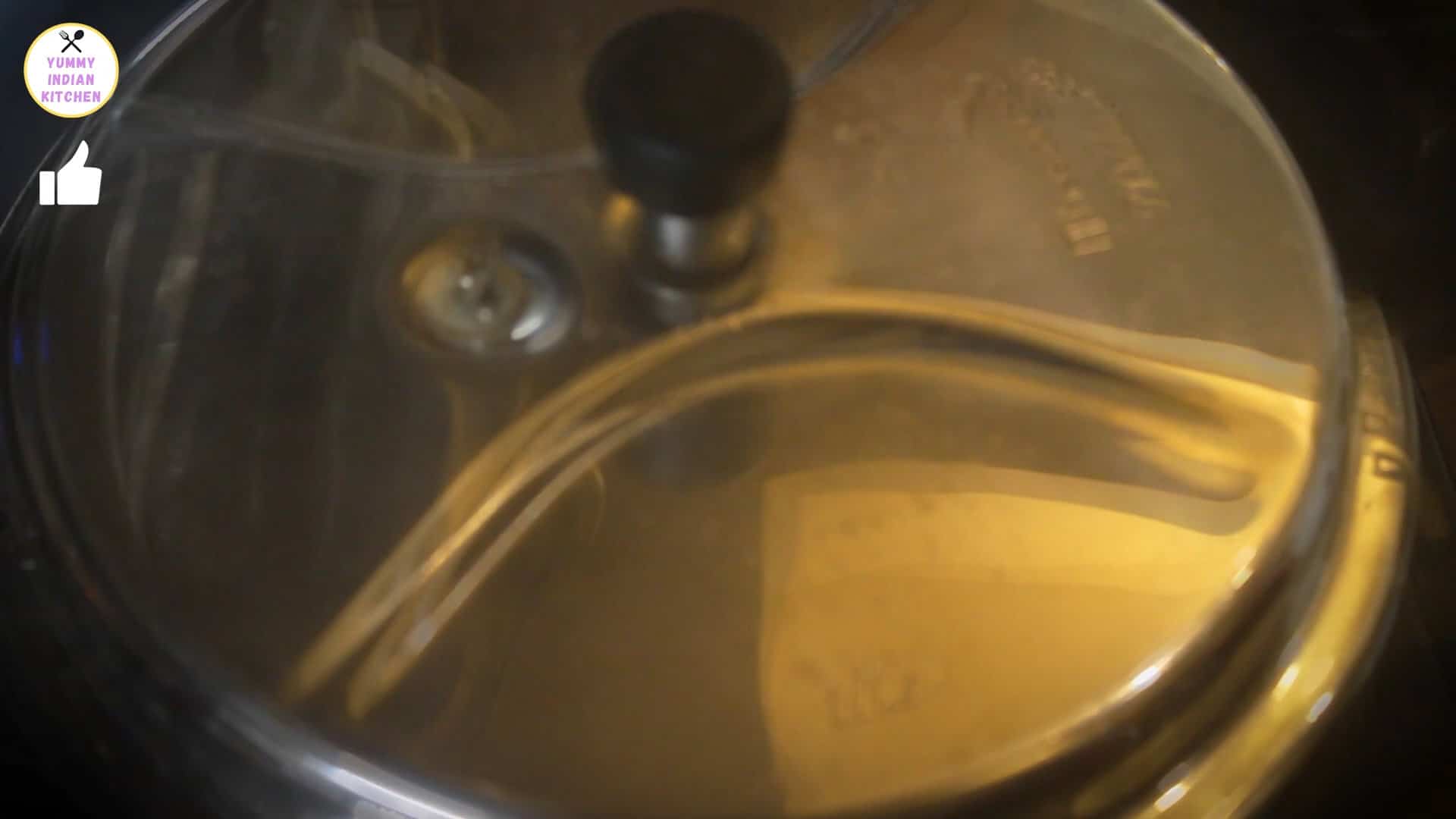 Reduce the steam and remove the lid.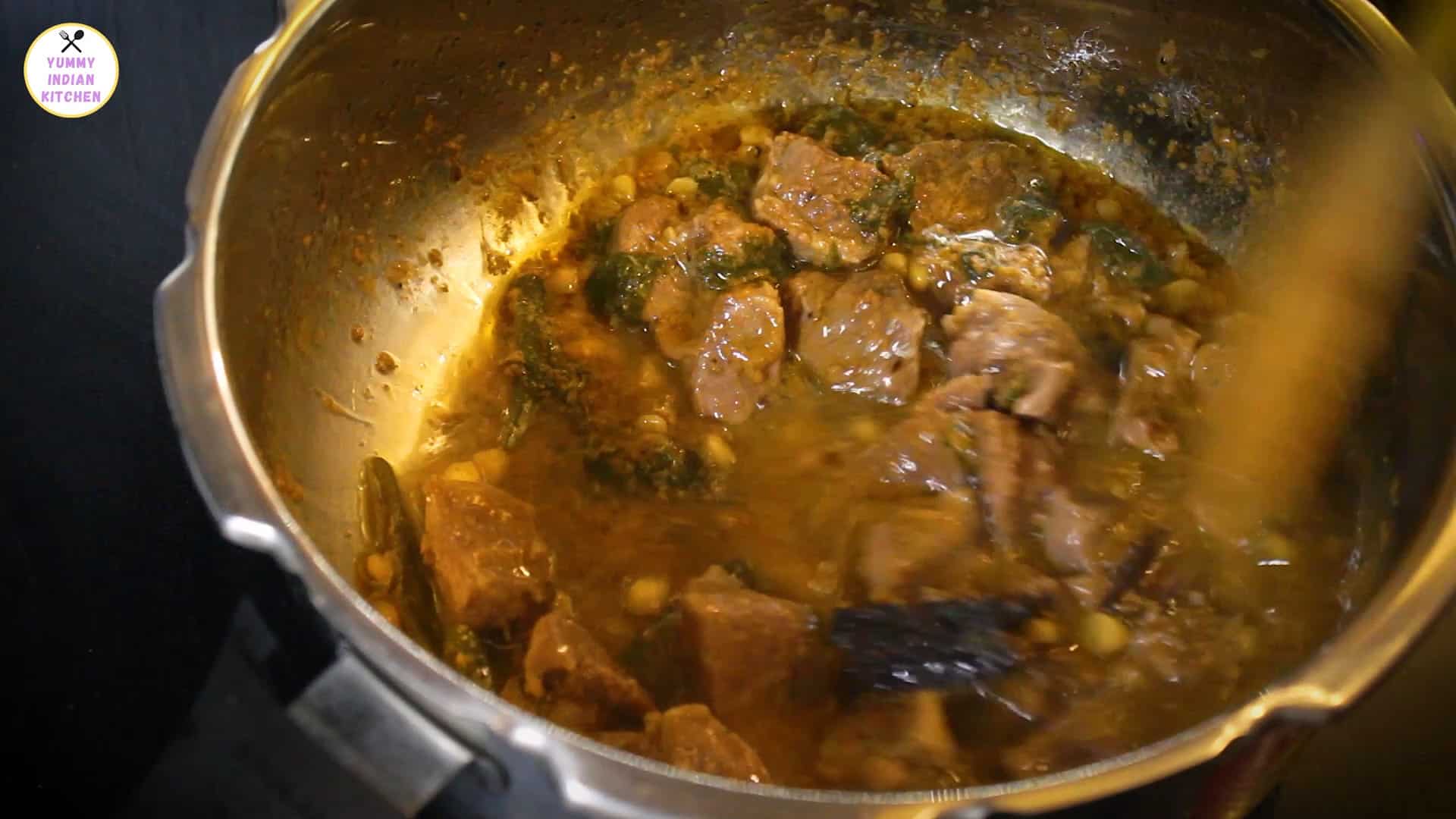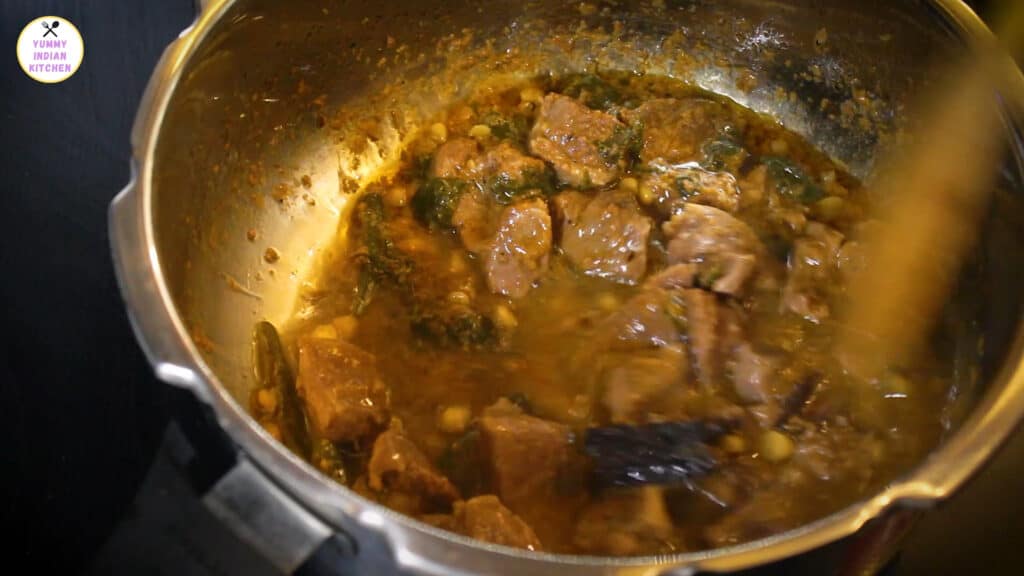 If there is any water cook the mutton until water completely absorbs. Cook it uncovered so that the water completely absorbs quickly.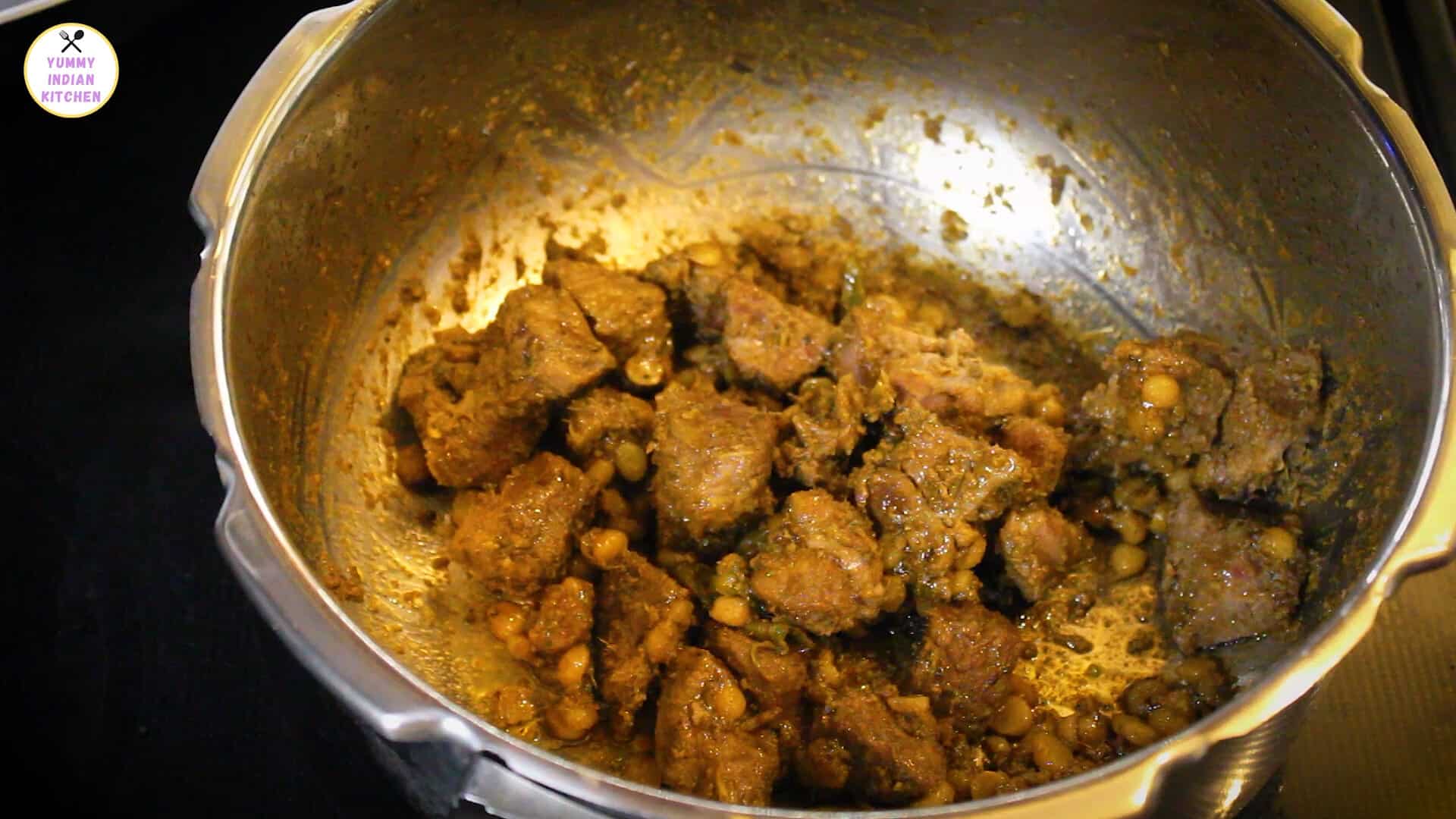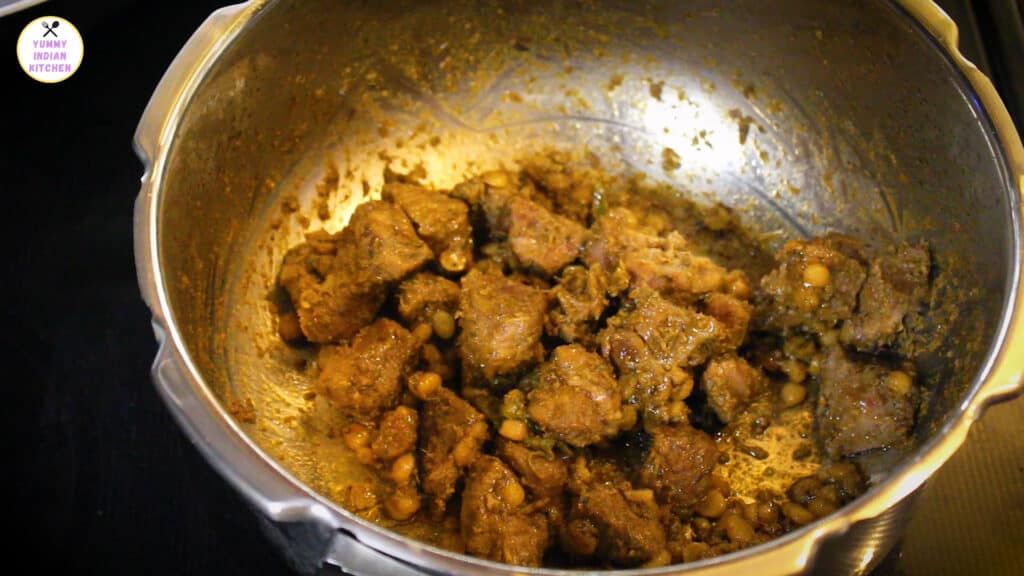 Switch off the flame. Cool down the mixture. Make a paste of the cooked mutton.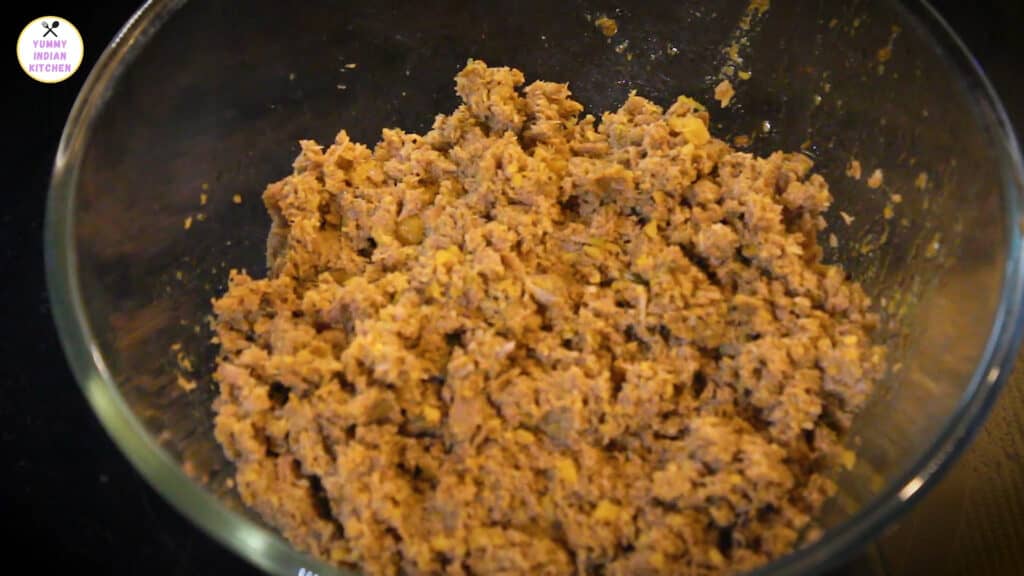 Add lemon juice, beaten egg. If the mutton used contains little fat then no need of adding egg, but if it is pure boneless without fat it can get difficult to bind well and form a tikki.

Therefore, add egg to easily help in binding or can skip if the mutton used contains little fat.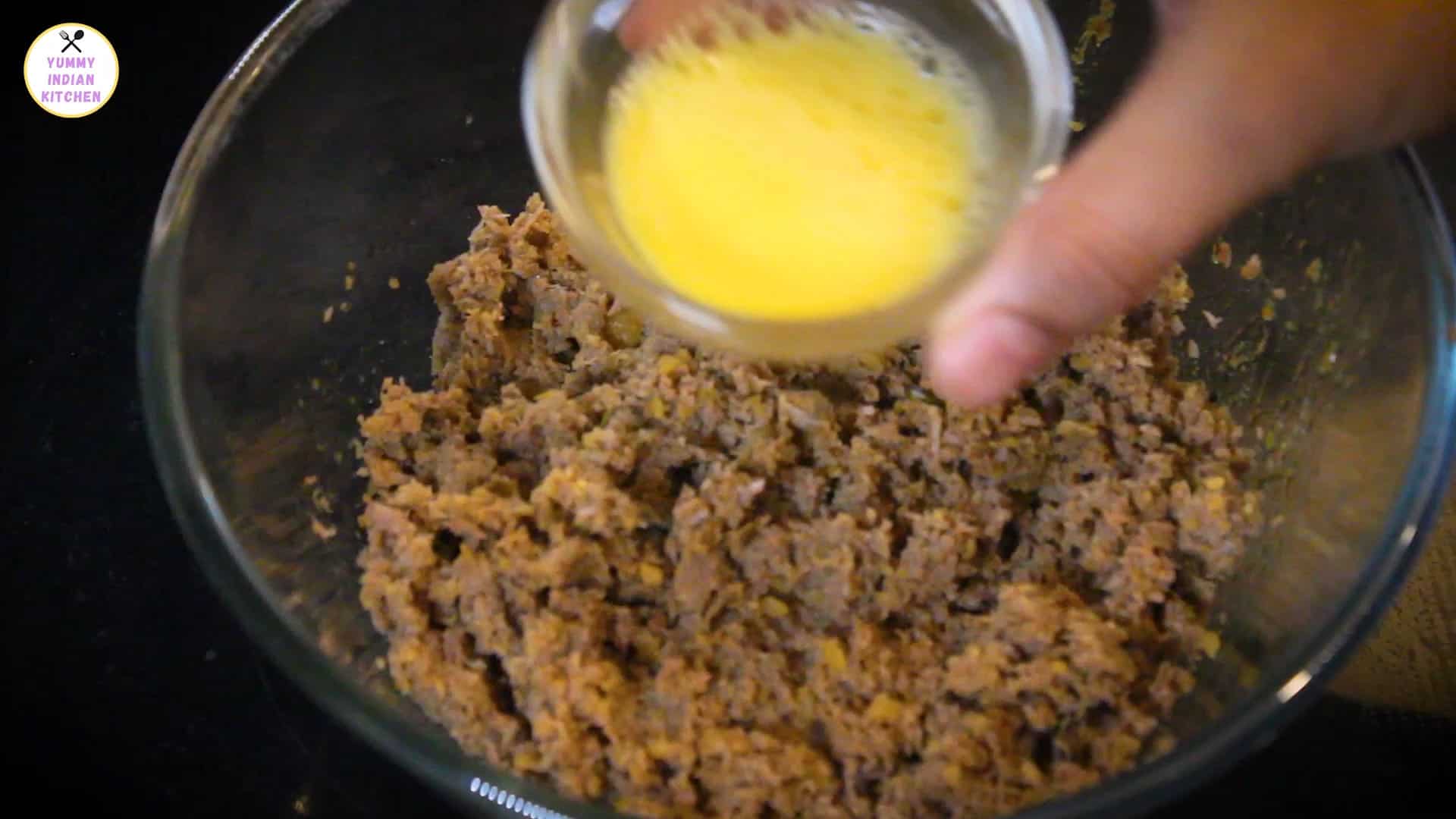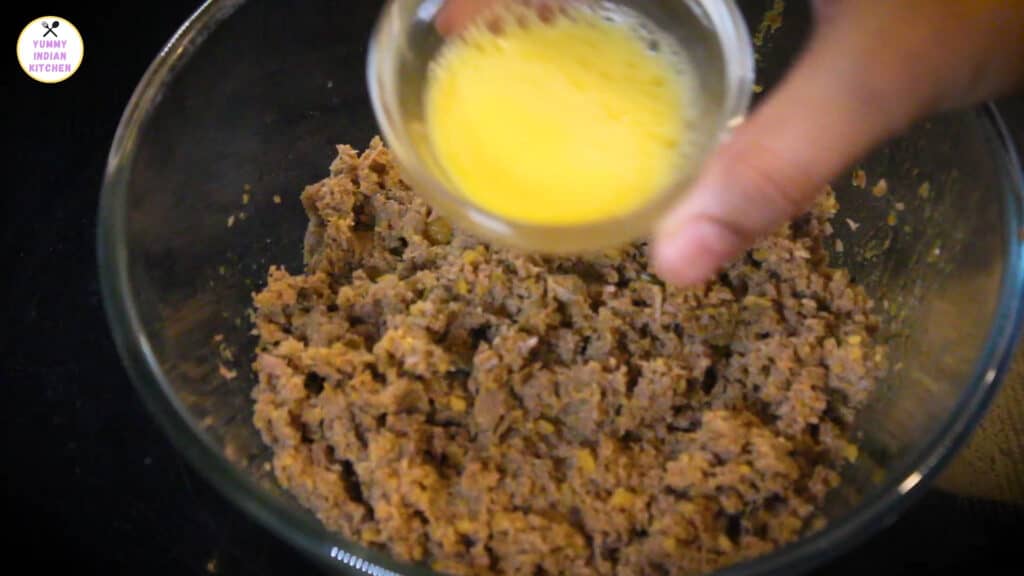 Mix well. Apply oil to the palms.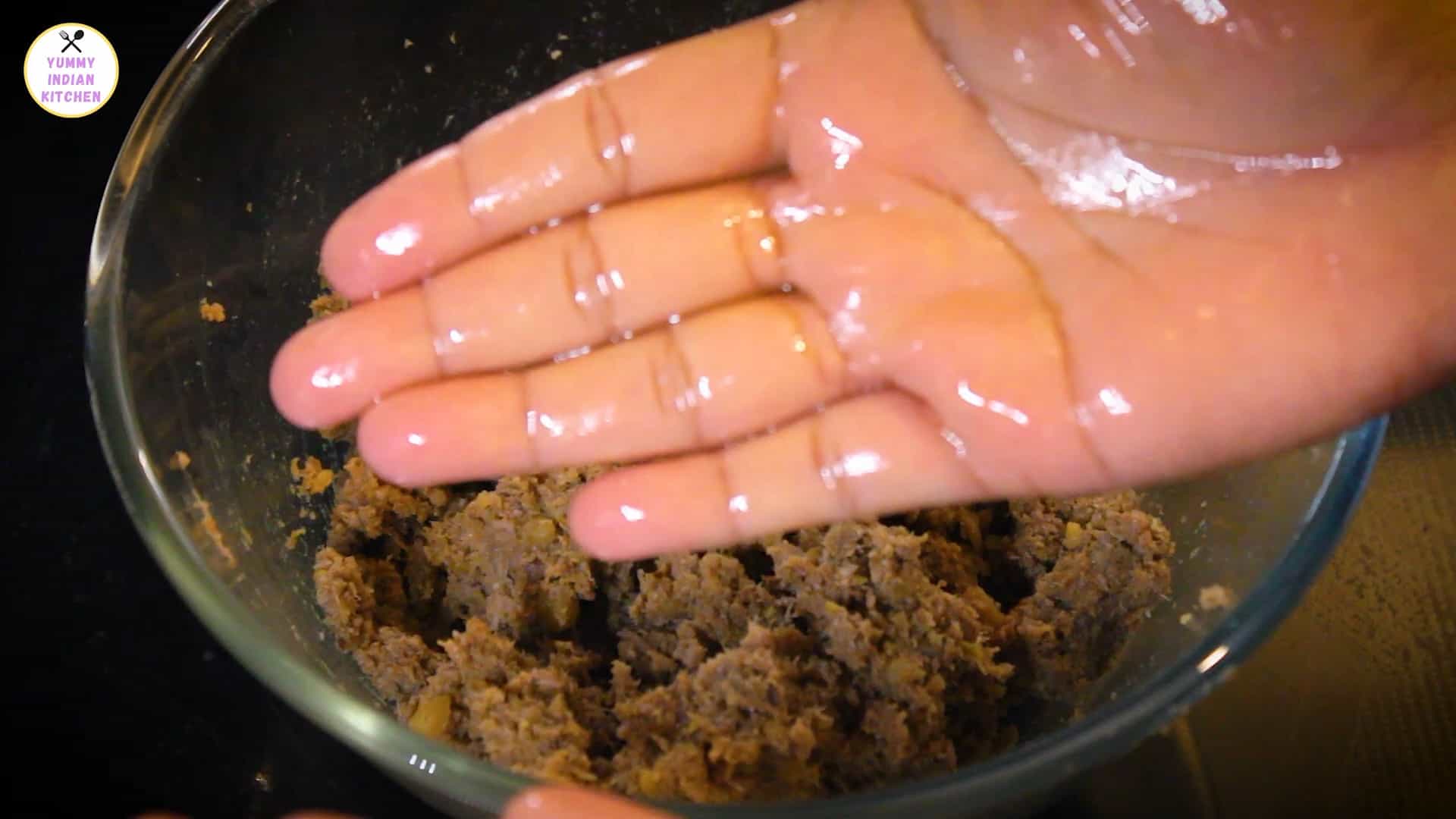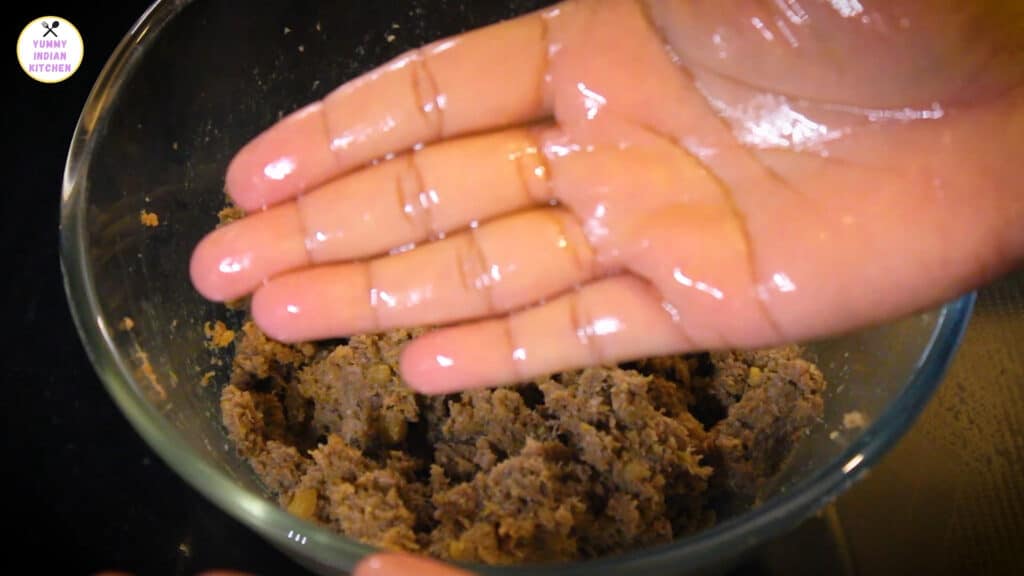 Make small tikki or round shape of the mutton paste. Make kababs of all the mutton paste. Not only round but any shape tikki can be made such as oval as well.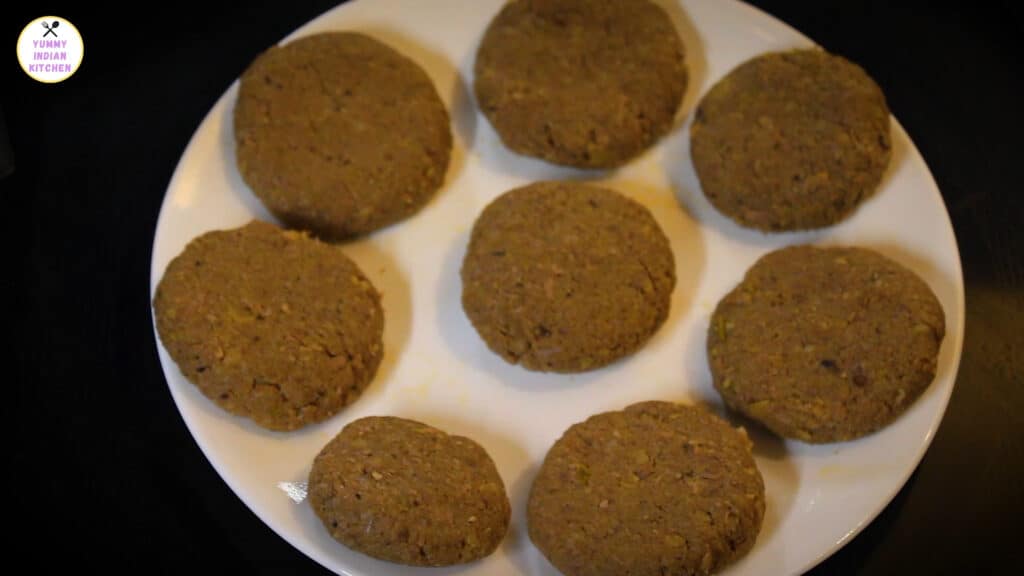 Add oil to a pan and heat it. Place the kababs in oil.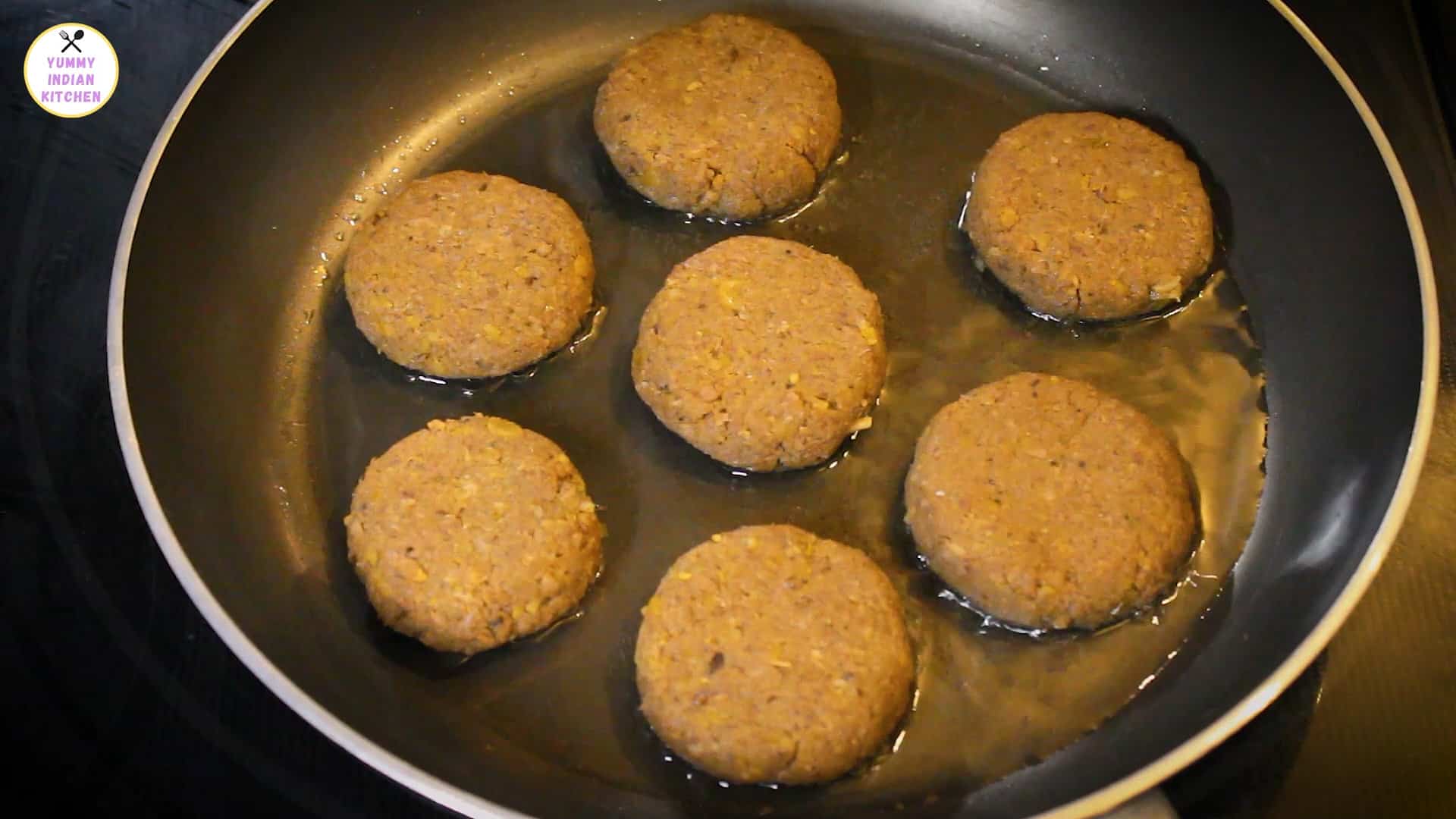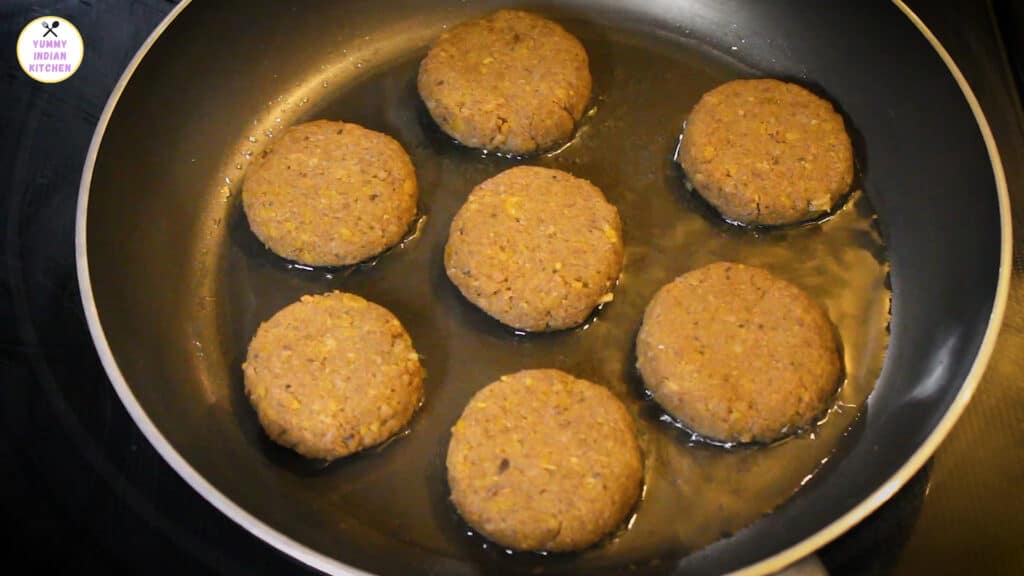 Cook them for 4-5 minutes. Flip them carefully.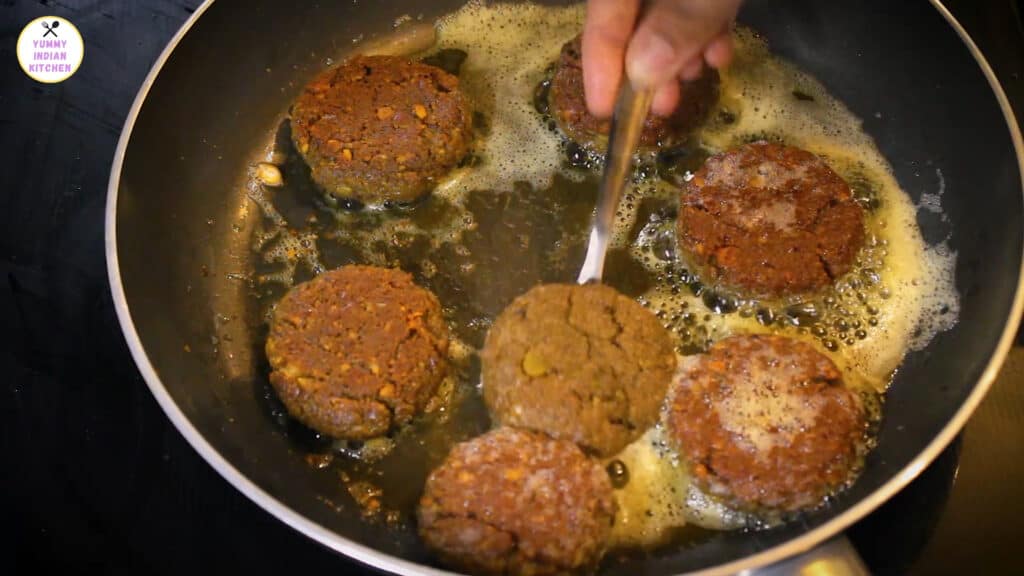 Cook the other side too for 4-5 minutes.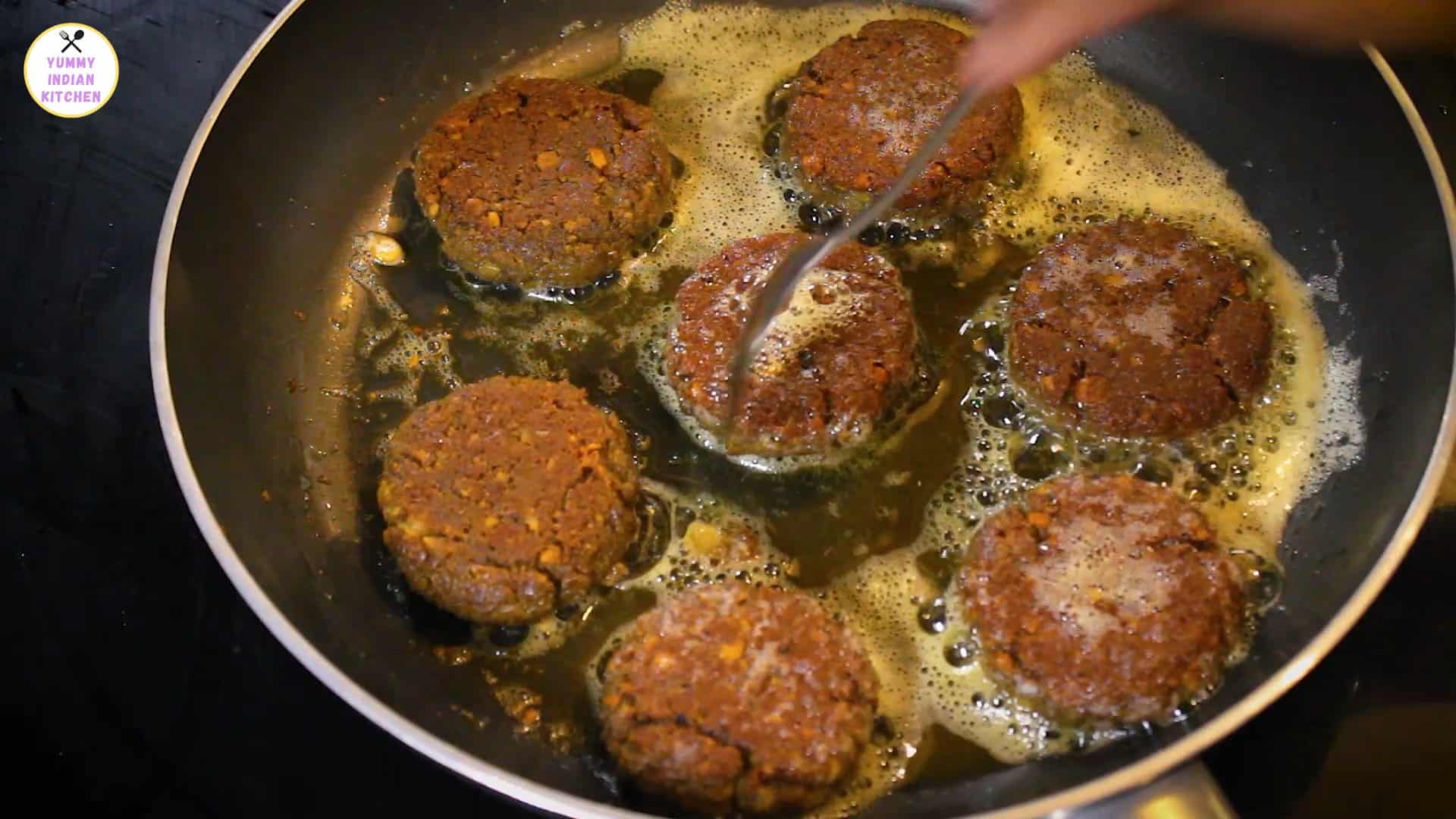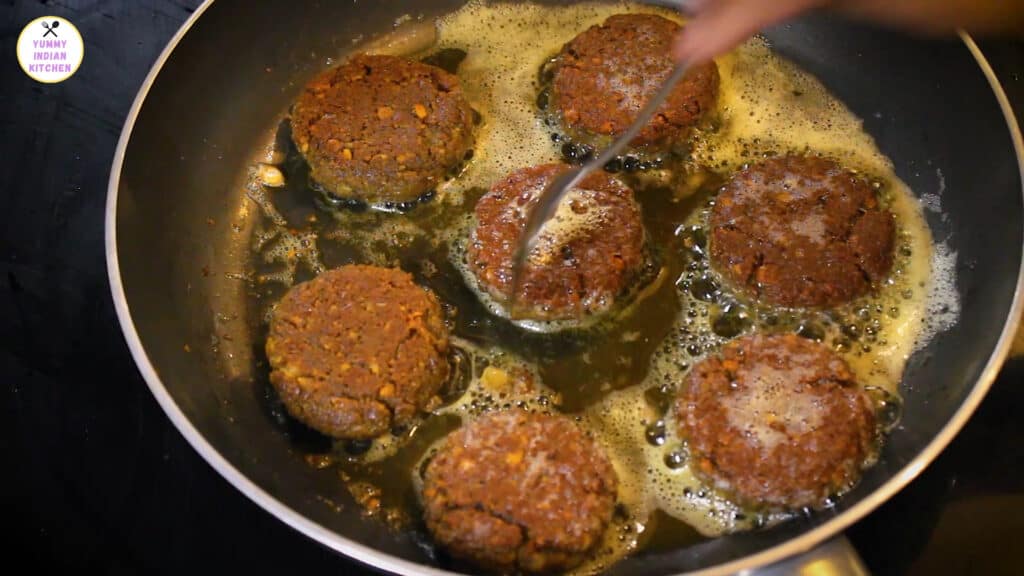 Both sides should be cooked well.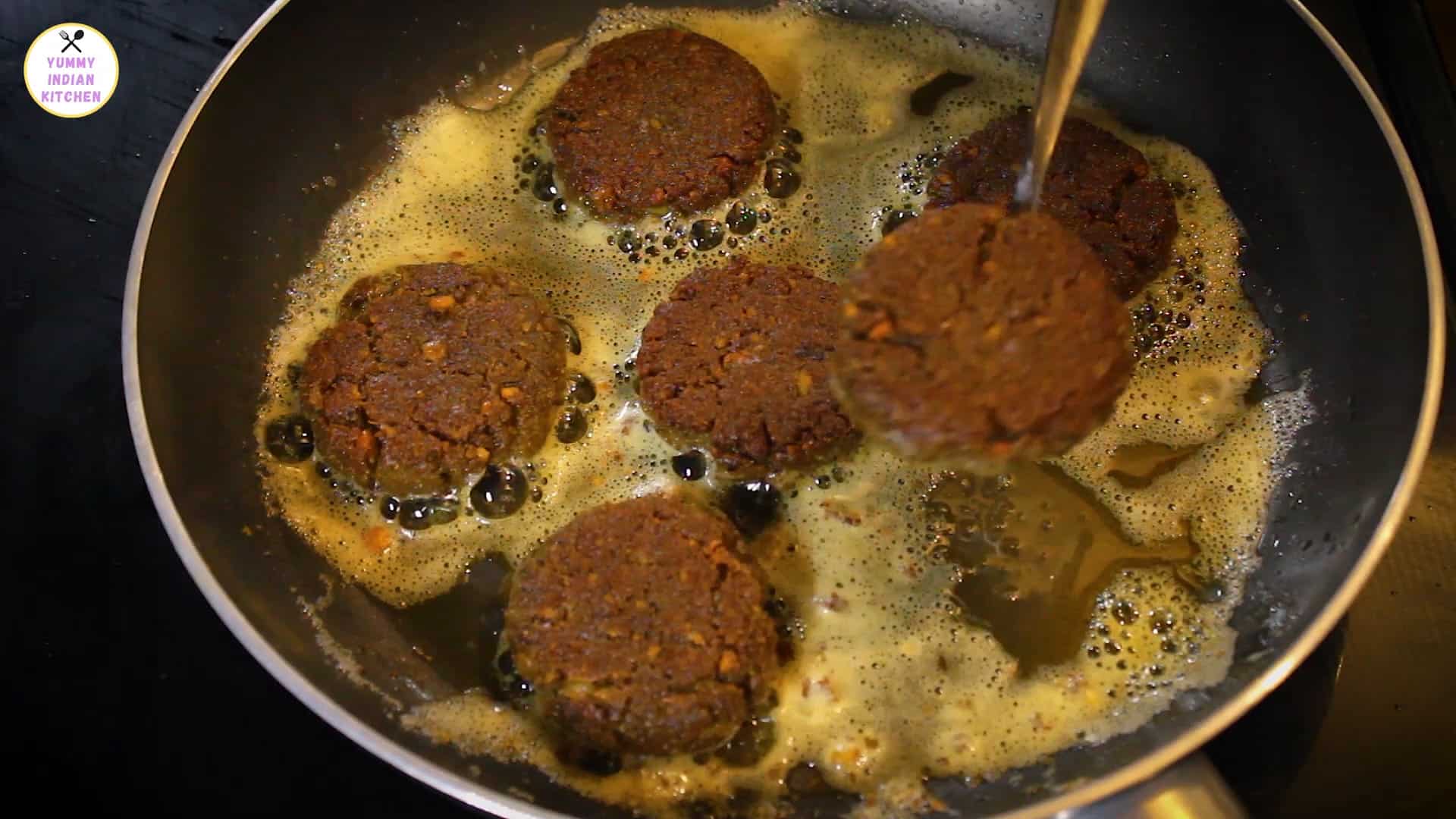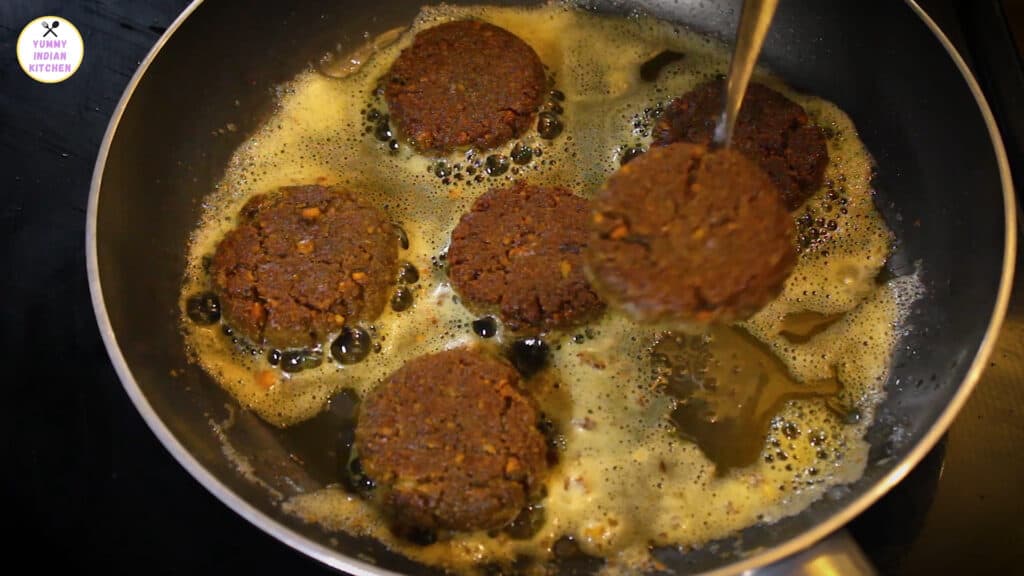 Take them out and serve hot.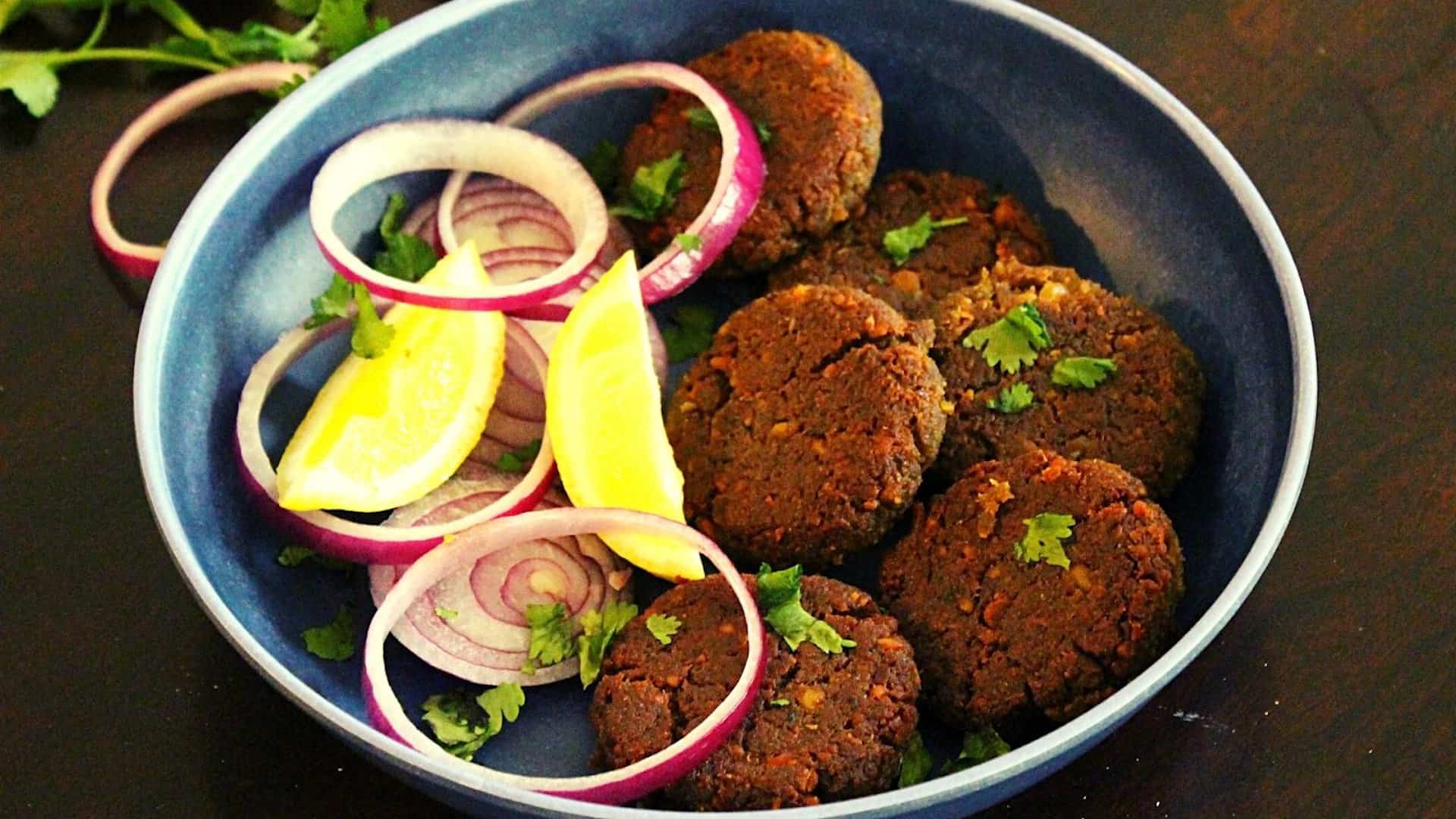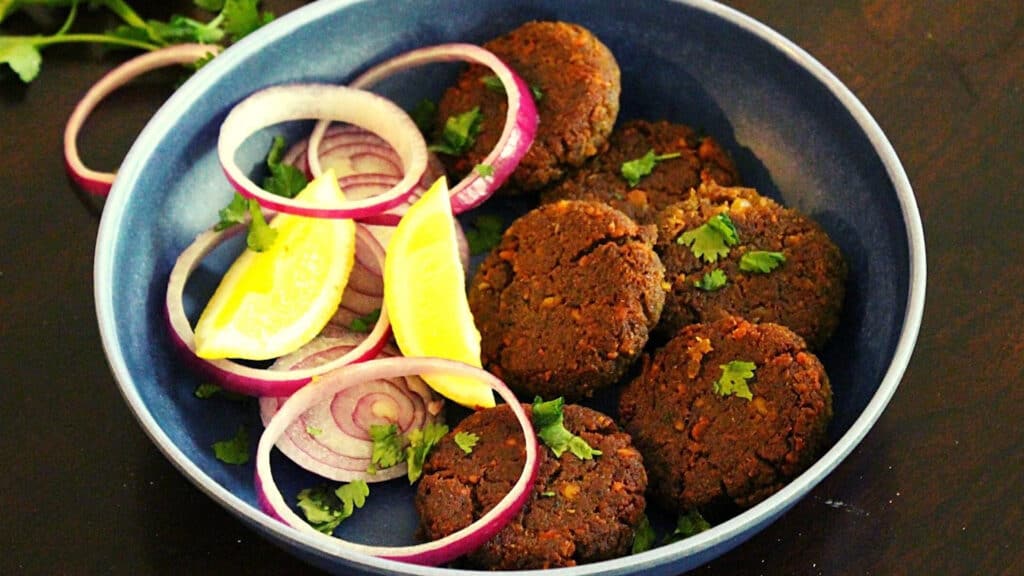 Video
Recipe
How to make soft shami kebab?
Make a paste very finely, add oil and mix the mixture well. Place the mixture in the fridge for few hours and then shallow fry them by making firm kababs.
The kababs while frying should not be flipped often. Just cook one side fully, flip and cook the other side fully. Flipping often can break the kabab and may not turn out as required.
Storage
Make the mutton Shami kababs of the mutton paste and take a glass airtight container or a ziplock, place the kababs in it, seal them tightly and store them in the freezer.
Take them out and shallow fry when required. They remain fresh in the freezer for days.
Recommended